5 facts about … research process and results
Associate Professor Steve Milanese, Dr Janine Dizon and Matt Ransom from the International Centre for Allied Health Evidence (iCAHE) present five discussion points about the research process and results of research.
1. The best evidence review depends on what you want to know
The rise in open access publishing has led to significant increases in access to research, making it near impossible for clinicians to keep abreast of all the new evidence. Different evidence reviews that synthesise the evidence are available for the clinician. Literature reviews and critical reviews provide, through varying degrees of searching rigor, an understanding of the topic without the formal critical appraisal of the quality of the evidence included. The lack of formal search strategies makes them susceptible to publication biases but they can provide a good overview of a topic.
Mapping reviews and scoping reviews, while lacking formal critical appraisals, often report search strategies, reducing potential publication bias risk. Systematic reviews involve a systematic search and a formal critical appraisal and are aimed at answering a very focused question.
Rapid reviews are systematic reviews with a limited search strategy, either on date ranges or types of studies included, to help reduce the time taken to complete them. Umbrella reviews aim to synthesise the findings of systemic reviews—in essence, a systematic review of systematic reviews. No matter what your need—from understanding the background to a topic to the effectiveness of a specific intervention— there is a review type that will suit.

2. Journal clubs provide evidence translation in the workplace
Journal clubs (JC) are providing an ideal mechanism for physiotherapists to explore how to translate evidence into their clinical practice. The traditional JC model, where the team appraises a research paper, have evolved into a new model of JC that focuses on how the evidence might be translated into the individual clinical practice. This new JC model is driven by the need to update clinicians' knowledge and improve health service quality for patients.
This model of JC still involves the search and appraisal of evidence, often done by a resource person in the facility or affiliated university research centre and focused on a topic decided by the clinical team. The JC discussion starts with the critical appraisal summary but quickly moves on to the 'so what' factor, with the team answering the question 'so what do we do with this evidence?' The team might decide that the evidence is not strong enough to change current practice or that the evidence might be adopted into their practice, often requiring some form of contextualising.
Qualitative feedback from these JCs have identified themes related to increased impact in practice, improved professional development activity for staff, and improvements in health service delivery for patients.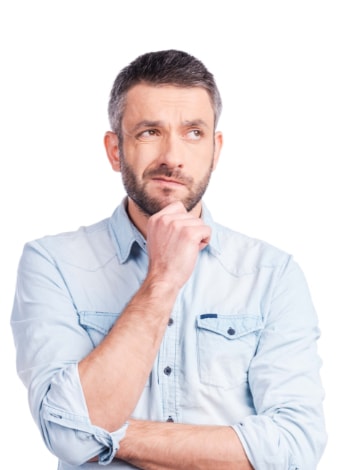 3. Clinical audit is a local research tool for quality improvement
Quality improvement (QI) in healthcare is the framework used to systematically improve health services to patients. The key questions in QI are: Do you know what you do now? How do you know that it is effective? Do you know whether it could be improved? What information do you need to make plans to improve practices?
A clinical audit (CA) is the most commonly tool used in QI activities to evaluate performance and build quality into systems and processes. A CA can be undertaken as a formal research project or a local quality assurance activity, with the former done on a wider scale and requiring ethics approval. In planning for a CA, the Plan Do Study Act (PDSA) cycle is a useful model to understand, explain and address the key questions. This model involves planning (working out how to answer the key questions), doing (collecting the data), studying the results (descriptively or by comparing against standards/other literature) and then acting on the results. CAs are a great way for clinicians to start their research journey as they require the same rigour of research and the data is all around you. The PDSA cycle helps in planning evaluation and QI research.
4. Should your patient consider an epidural injection for low back pain?
Patients often ask their physiotherapist if they should consider an epidural injection for their low back and/or leg pain. The federal government's Choosing Wisely website cautions against the use of epidural steroid injections for low back pain without radicular symptoms based on the findings from three systematic reviews. A review of the evidence conducted for the New Zealand Accident Compensation Corporation, which included 44 systematic reviews, 32 randomised controlled trials and 19 cohort studies, found that while the use of epidurals should not be considered as the first-line relief of pain or improving disability in patients with radicular symptoms or low back pain, there is evidence of effectiveness for the short-term relief of pain, depending on the approach of administration. 
There is strong evidence that the transforaminal approach is effective for short-term relief in patients with radiculopathy, particularly secondary to nucleus pulposus herniation. For axial low back pain, there is moderate-level evidence for the effectiveness of the caudal sacral or the interlaminar approaches for the short- term relief of pain (up to three months).
Minor complications are not uncommon but rarely require medical attention, while major complications are rare and are most commonly associated with the transforaminal approach.
5. Short-term acupuncture is effective for relief of pain associated with some musculoskeletal conditions
To better understand how acupuncture can be used to treat injury-related musculoskeletal conditions, a recent review of the evidence was conducted for the New Zealand Accident Compensation Corporation. The final review included 96 studies comprising 54 systematic reviews and 42 randomised controlled trials. These studies examined the effectiveness and safety of acupuncture treatments including traditional Chinese acupuncture, western acupuncture, electro- acupuncture, auricular acupuncture, laser acupuncture, moxibustion (burning dried mugwort), cupping, Gua-sha scraping and tuina across 24 musculoskeletal conditions. The review findings suggested that conventional acupuncture modalities were effective for the short-term (up to six weeks) relief of pain associated with some musculoskeletal conditions but little evidence for medium- (6–12 weeks) or long- term pain relief.
Non-specific neck, lower back, lateral elbow and plantar heel pain all appeared  to be helped by acupuncture in the short- term, as was sciatica, acute exacerbations of knee osteoarthritis and whiplash- associated disorders. However, insufficient evidence was available to determine the effectiveness of adjunct therapy modalities, including moxibustion, cupping and tuina. Importantly, the review highlighted that significant gaps remain in the evidence base for some conventional and most adjunct therapy modalities, and for medium and long-term follow-up of pain and functional outcomes.
---
APA Musculoskeletal Physiotherapist, Associate Professor Steve Milanese is a director of iCAHE and program director of the Master of Advanced
Clinical Physiotherapy program. Steve has qualifications in ergonomics, sports physiotherapy and manual therapy, and his PhD focused on risk factors for low back pain in adolescents. He has published more than 90 peer-reviewed papers and eight book chapters.
Dr Janine Dizon is a Research Fellow and Training Lead at iCAHE. She has completed her PhD on evidence-based practice training for physiotherapists and her post-doctoral fellowship on best practice clinical guidelines evaluation project.
APA Sports and Exercise Physiotherapist Matt Ransom joined iCAHE in 2017 following completion of the Master of Advanced Clinical Physiotherapy (Sports). Matt is involved in project management, literature searching, data extraction, critical appraisal, data collection, analysis, write up and presentation of results. He works as a physiotherapist for the Adelaide Crows Football Club SANFL team.
© Copyright 2018 by Australian Physiotherapy Association. All rights reserved.