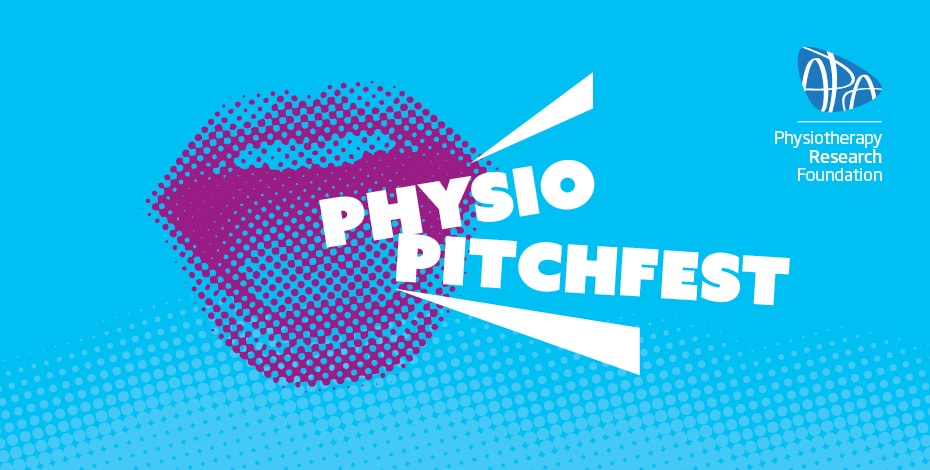 PRF Pitchfest promoting innovation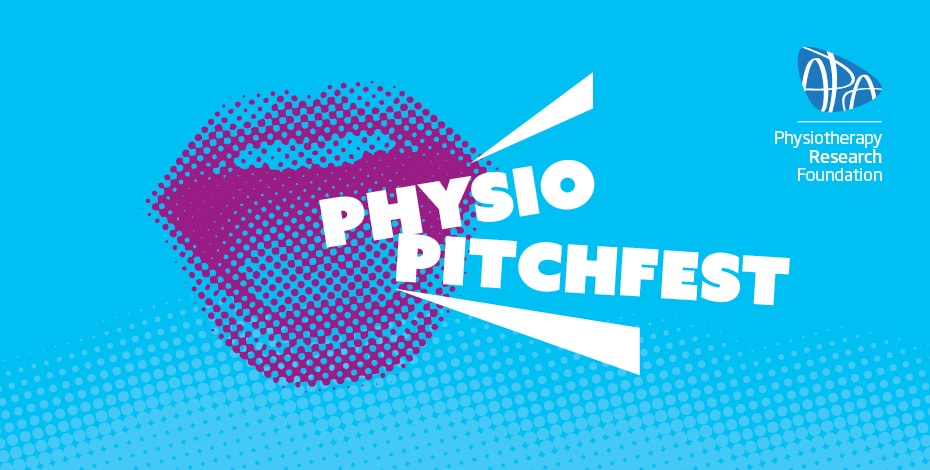 InMotion highlights the shortlisted applicants for the Physiotherapy Research Foundation Pitchfest, who have been invited to pitch their ideas to a judging panel on the Friday morning of the TRANSFORM 2019 conference. James O'Loghlin, previously from The New Inventors on ABC TV, will emcee the session, and the successful pitch will be awarded $15,000.
Research screener: making science smarter
Researchers spend a lot of time trawling through research articles only to find a few that are relevant to their practice. Leo Ng's pitch is an innovative web app, which uses machine learning (ie, study of algorithms and statistical models that computers use to perform a specific task without the need for instruction, but instead relying on patterns and inference. It is seen as a subset of artificial intelligence) in the form of natural language processing to semi-automate abstract screening in a systematic review. The judging panel says that one of the reasons why this project was shortlisted is because 'the solution solves a huge pain point for researchers.'
APA member Leo says 'the idea came about when it took me nine months to read through 3000 abstracts to conduct a systematic review. This web app uses machine learning to semi-automate abstract screening and can dramatically shorten the time taken to disseminate research findings. In the field of cancer research, this has the potential to save lives.'
Researchers are the end-user for this innovation because it will save them months of work trying to find articles which are relevant to their specific question, for example, 'fear in low back pain'. University executives will also benefit because it will improve the research output of the university.
Injury-reducing football boot
As a physiotherapist and football conditioning coach, Jonathon Newman, APAM, realises the football boot design hasn't changed for a long time and physiotherapists are seeing an increasing rate of anterior cruciate ligament tears, ankle injuries and hip injuries. This led him to his pitch, the Schumann football boot, which is a modified football boot designed with injury prevention at front of mind.
Jonathan says 'The idea came from a friend of mine who had played soccer at a fairly high level and had experienced his fair share of injuries—ACL tears most notably— and basically his idea was that during grass sports, we run on our forefoot mostly, so why would we put really long studs in the heel of a football boot? My friend had even made a rough prototype, which looked like he'd chopped the studs off part of the boot, and glued on a section of rubber doormat.'
This got Jonathan thinking about the relationship between foot-on-ground traction and injury incidence and he realised that they might have something that could reduce lower limb injuries in sport. The modified design of the Schumann football boot aims to provide the necessary grip for deceleration and stability, and the release required to reduce catching of the heel in the ground during direction changes. The Pitchfest judges say 'the concept to reduce injury rates is good with a change in boot design.'
A neuro physiotherapy podcast
Podcasts currently exist in other streams of physiotherapy both nationally and internationally. APA members Erin Bicknell and Matt Wingfield have notice a gap in the market for audio content aimed at a neuro- specific audience. The judges say 'the gap was analysed and content creation is already underway, supporting that the project is highly feasible.'
Erin and Matt have created a content strategy and commenced recording for a podcast specifically for neurological physiotherapists. 'Our vision is to create a fun and engaging podcast by hosting open discussions with experienced clinicians, educators, researchers, thought leaders and consumers,' Erin says. 'We will focus on clinical application to modern neurological practice, and showcase the breadth of career paths available to neuro physios.'
PhysioPhebe chatbot
Being a physiotherapist in a country town meant that Phebe Liston, APAM, had no shortage of friends and family ringing her whenever they hurt themselves or had a physiotherapy-related question. It made her realise that people have a lack of knowledge when it comes to treating minor injuries, for example, sore neck or whether to use ice or heat on a sore knee. Phebe says 'the idea for my chatbot came out of frustration. I was constantly being asked by friends and family what to do when they had hurt themselves. My mission is for it to help people understand when to see a physio and promote our profession as the go-to for injury management and advice; ultimately (when appropriate), it recommends that you go and see a physio about your injury to manage it properly from the start.'
Information on Google can be overwhelming or non-specific to a person's issue and can lead to them being misinformed, so Phebe developed the PhysioPhebe chatbot using Facebook messenger, which can provide advice to anyone with Facebook access about their issue or injury including what to do, what to avoid, who to see, and if and when to seek help. It can also function as a rehabilitation guide for those who have limited access to physiotherapy and information on how to be proactive. The judges believe that PhysioPhebe has 'universal appeal and is already well-progressed'. The aim of the chatbot is to assist in areas of Australia where people may have limited access to physiotherapy care and information or advice from a physiotherapist.
The pronosupinator
The pronosupinator is an orthosis being pitched by Brodwen McBain that holds the forearm at a stretch in either supination or pronation. The product is made up of hinged aluminium frame, soft arm cuff, wrist wrap and elastic straps, which allows the wearer to move out of their stretch position for short bursts of movement, before returning them to end-of-range upon relaxation. Competitor products either lock the elbow at 90 degrees or restrict movement of the hand entirely. 'The design came about through patient frustration with the functional limitations of other orthoses available, and the time and skills required for clinicians to fabricate a custom-made alternative,' Brodwen explains. 'The pronosupinator is designed to be an easy-to-use treatment option, enabling better functional outcomes for patients following upper limb injury.' 
Launched in the market in 2018, the prosupinator has had great feedback from clinicians and good results for patients, and the invention was a finalist in the 2019 International Federation of Societies for Hand Therapy innovation in hand therapy award. The judging panel say that this 'idea is clearly communicated and the application is very well thought through, and the product targets an area that causes significant disability.' 
Don't miss these innovations being pitched in front of the judging panel at the TRANSFORM Conference this month.
© Copyright 2018 by Australian Physiotherapy Association. All rights reserved.