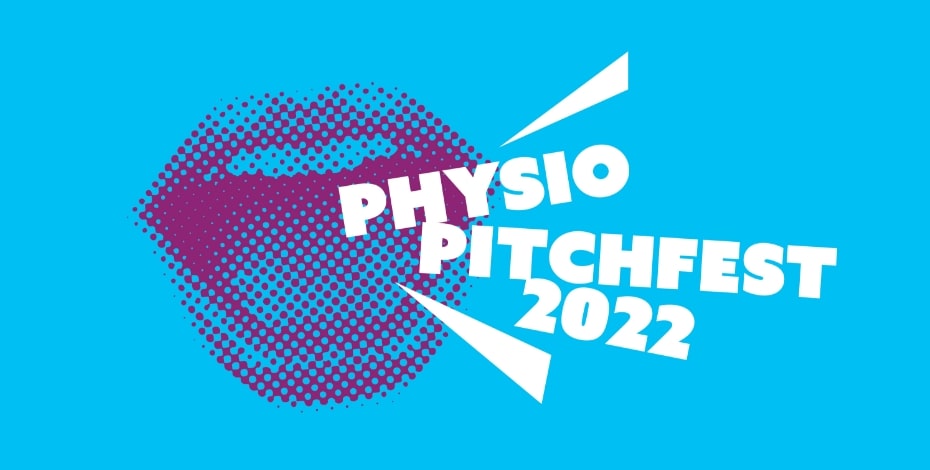 These physios are pitch perfect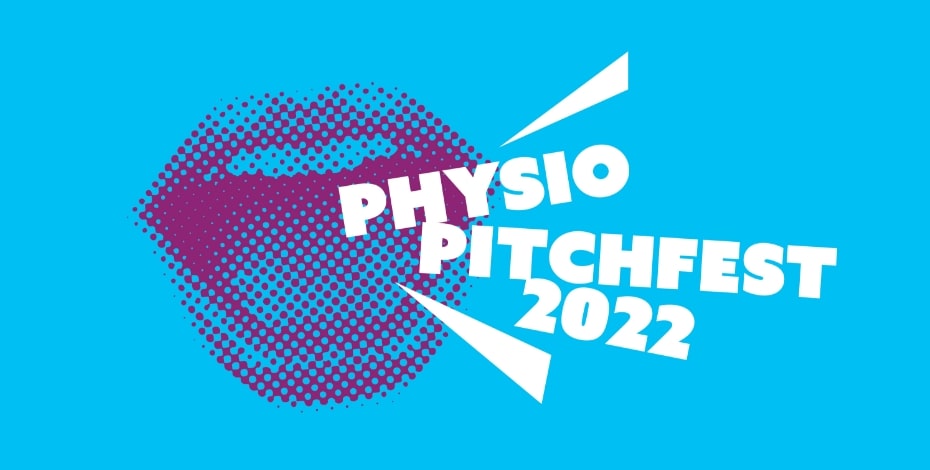 The Physiotherapy Research Foundation's innovation competition PitchFest, held online in April, drew on a pool of six finalists to award two prizes: the Judges' Award and the People's Choice Award. Here, the winners talk about their ideas.
Streamlining the falls review process
SummaRise: Intelligent Falls Management System is an app developed by Perth-based physiotherapist Daniel Hug APAM to assist aged care staff with assessing and managing falls. It was recently awarded the PitchFest Judges' Award worth $15,000.
The idea for SummaRise was sparked about three years ago, when Daniel went to review a patient at the aged care home where he was working, who had had a fall over the weekend.
'As soon as I reviewed the patient, I knew something wasn't right. We sent her to hospital and discovered that a bilateral pelvic fracture had been missed.
'I was horrified by this and started looking into the policies and procedures to understand how this could have happened,' Daniel says.
'It was a perfect storm of problems—it's really complex, it takes a long time and the nurses are understaffed; they don't have time to spend an hour reviewing falls and then doing all the paperwork as well as implementing management and prevention strategies following the fall.'
Daniel's realisation that aged care nurses and carers needed a better system to assess falls inspired him to start working on one.
That led him to partner with an app developer to create a phone/tablet app, a process that has taken about two years.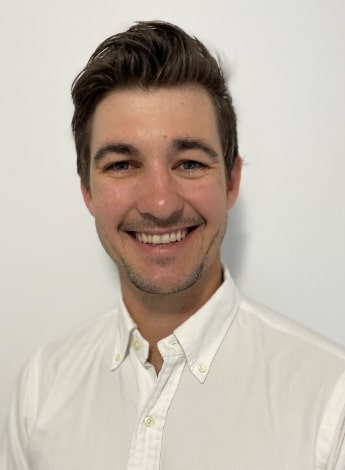 Daniel Hug
The app, SummaRise, is designed to take aged care nursing staff through the assessment and review of falls in a streamlined process that saves time, ensures critical information is collected and minimises paperwork.
'It's almost like a checklist. It guides the nurses step-by-step through the assessment process, going from the most critical things to review all the way through a complete falls assessment.
'Once the review is done, the nurse can upload it and copy and paste it straight into their client's management notes,' says Daniel.
'It saves nurses from getting to the end of their shift hours later and wondering, "What did actually happen at that time and what did I assess? What exactly did I go through?"'
SummaRise includes a dashboard that allows aged care homes to look at the bigger picture as well as at specific incidents, enabling management to see trends and patterns and identify risks.
'If you have patients who are repeat fallers, you can identify where to target your resources and you can also see what time their falls are occurring, such as during handover or at night, whether they are trips and slips or occurring in the hallways and so on.
'It really helps with that data analysis,' Daniel says.
So far the app is being used in four aged care homes in Western Australia. The SummaRise app captures information about falls on a handheld device.
'We've had some good feedback. We had one particular aged care facility where we found that on average it reduced their time to assess and document by 26 minutes for every fall.
'They found it really user-friendly and actually replaced their incident form with the app,' he says.
The PitchFest prize money will help Daniel and his partner at Hug Health promote SummaRise, initially to other homes in Western Australia and then in other states.
'We're running a breakfast event in Perth for about 20 to 30 clinical nurse managers to do some education about falls management and prevention and we'll also talk about SummaRise and see if there are any aged care homes that would like to get involved,' he says.
'If that's effective in Perth we'd look at doing that in Melbourne, Sydney and other places as well.'
As the aged care sector implements the changes recommended by the recent Royal Commission, including mandatory reporting of serious incidents such as falls, apps like SummaRise will become an important tool for aged care management.
Daniel is keen to take the next step, which will be to integrate the app with aged care client management systems.
While preliminary conversations with providers of aged care client management systems have shown some interest there, right now it's more important to get more homes using the software, he says.
'It's a bit of a chicken-and-egg situation. The client management system providers want their customers—the aged care homes—to advocate for the software, but the aged care homes want something that is easy to integrate into the existing system.
'So finding some innovative aged care homes that want to give it a go is a big thing for us,' he says.
Daniel is also doing some feasibility research with Macquarie University, investigating whether the app improves compliance, documentation and nurse confidence and whether the information collected can help reduce falls through appropriate interventions.
Ultimately, he'd like to see the data collected by SummaRise being used by researchers and aged care providers to minimise the risk of falls and their impact on patients in the aged care setting.
'Our big vision is to improve that data utilisation and that's where I think we'll have the most impact in physiotherapy and in the healthcare system.
'If we can help prevent falls by understanding how and when they happen, that's going to result in a big reduction in both economic cost and human cost,' Daniel says.
Click here for more information about SummaRise: Intelligent Falls Management System.
Preventing walking aids from falling
Alex Roberts APAM, who received the People's Choice Award, is a physiotherapist at Sydney's Westmead Hospital and Wolper Jewish Hospital, where he works in rehabilitation.
As a physiotherapist, Alex is used to seeing patients drop their crutches and walking sticks.
'There are three main problems with fallen walking aids. Firstly, they are trip hazards.
'They may also fall into an inaccessible position, making it difficult to reach for them without risking a fall, especially for frail patients or those with limited mobility.
'Finally, patients with dementia may forget to use their walking aid, especially if it is not right there next to their chair or bed,' Alex explains.
Alex's bright idea came as he got into his car and mounted his phone onto the magnetic phone holder.
He realised that solving the problem of falling walking aids might be as simple as working out how to securely stick or hang a walking aid to a chair or wall.
'The cogs started turning and I started thinking about how I could design an attachment,' he says.
'It was a lot of trial and error, ordering magnets and seeing if I could get my idea to work.'
Alex joined a Facebook group called Sydney Startups, where he got advice on turning his idea into reality, and found a designer to help him to refine the design and assembly of the attachment.
The whole process took about 12 months from idea to product.
'I would come home from work and draw little pictures and I would discuss my ideas with other people.
'People often are a bit secretive about their ideas but when you tell them the idea, they give you feedback on it: "Oh, it's not going to work, or have you thought about this, or have you thought about that?"
'So it was a process of gathering people's feedback over a year to formulate it into a product,' he says.
The product also needed to be robust.
He tested dozens of different magnets to find ones that were strong enough to reliably stick a walking aid to most metal surfaces.
The resulting product—the STIC Magnetic Walking Aid—attaches securely to the walking stick or elbow style crutch.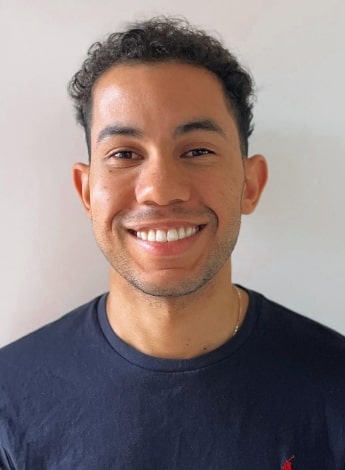 Alex Roberts
It can be used to hang the walking aid on a table or flat horizontal surface and it also contains a strong magnet that can be used to stick the walking aid on most metal surfaces.
Three mounting plates are included that can be put in the most common places to put the walking aid down, such as by the bed, next to a chair or in the kitchen or bathroom.
Alex has patented the STIC in Australia and is looking at getting international patents too. The challenge now is finding ways to market the product, both directly to the consumer and, more importantly, to physiotherapists and hospitals, he says.
'It's about getting noticed by the physiotherapists who are prescribing walking aids and the hospitals that loan them out,' he says.
To date more than 100 STIC attachments, which Alex currently assembles at home, have been sold since it was launched earlier this year—some to the hospital he works at and some to customers who want them for family members.
He's also running a small pilot study with the help of the University of Sydney, tracking the use of the magnetic aids in a cohort of orthopaedic patients to see if it actually reduces the frequency of dropping walking sticks and crutches on the floor, compared to a control group of patients who do not use it.
'We are collecting both qualitative and quantitative feedback from the study and plan to publish the results in a peer-reviewed journal,' he says.
Alex is talking to equipment suppliers who sell walking aids as well as to hospitals, which often provide mobility aids for outpatient use.
He says the magnetic aids also make storage of walking aids easier, as they can be hung up, as well as reducing trip hazards, both in storage areas and in wards, corridors and treatment facilities. He's also looking at marketing directly to aged care centres and similar facilities.
'It's about getting it out there and slowly building the sales and making sure it's done the right way so I build a good name for myself,' Alex says.
In the meantime, he has plenty more ideas for ways to improve commonly used mobility equipment.
'I think the second time around, it will be more seamless. I will know the manufacturers and the equipment suppliers and will be able to pitch the next innovation with some confidence,' Alex says.
Click here for more information about the STIC Magnetic Walking Aid.
© Copyright 2018 by Australian Physiotherapy Association. All rights reserved.