Vale Judith James, 1933–2021
Friends and colleagues of Judith James will be saddened to hear of her death on 12 September 2021.
Judith James (nee Welch), or Judy James, as she was known to many of the children, parents and colleagues she worked with, passed away this year after a long career as a physiotherapist from the 1950s to the 1990s.
The Victoria Government Gazette of 13 August 1979 shows that she was registered as a physiotherapist, number 835, on 6 September 1954 as a 21-year-old, fittingly on her birthday.
An only child born in Melbourne to English parents who had immigrated to Australia in the 1920s, Judith attended Strathcona Girls Grammar from 1938 to 1950.
She excelled in science subjects and even supplemented her studies by taking classes at the then boys-only Carey Grammar.
She matriculated in 1950 and enrolled in the Diploma of Physiotherapy course at the University of Melbourne on a Commonwealth Government Scholarship the following year.
Judith graduated in 1953 at the top of the course, winning the Australian Physiotherapy Association's Josephine Jennings medal.
She then took up a coveted position as a physiotherapist at the Royal Children's Hospital in Melbourne, working there until 1958.
She specialised in paediatric physiotherapy with a focus on children with disability, helping them reach their full potential and supporting their families along the way.
Judith attained Grade 2 status as a specialist in cerebral palsy and intellectual disability, also completing a Bobath course.
From 1969 to 1978, she was Consultant Physiotherapist at Canterbury Private Hospital and a locum physiotherapist at Queen Victoria Hospital.
Judith later worked as a physiotherapist at Maroondah Hospital, for the Spastic Society of Victoria (as it was then called) and in various paediatric programs in the eastern suburbs, including Biala Ringwood.
Always up to date with the latest research and practice, Judith graduated with a Bachelor of Applied Science (Physiotherapy) from the Lincoln Institute of Health Sciences in 1982, completed part-time while working and raising four children.
Judith's career spanned a period in which physiotherapy consolidated itself as a profession in the health sciences and she worked in the midst of dramatic change with respect to disability, not least in philosophies, norms and language—from 'patients' to 'clients' and from the predominance of 'institutions' and 'special schools' to deinstitutionalisation and integration in the education system.
Judith adapted well to these changes, continuing to learn not only from the further professional and tertiary education she undertook, but from the multidisciplinary teams she worked in, especially in paediatric 'early intervention' programs.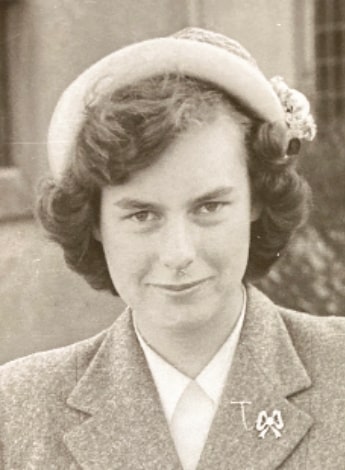 Photo courtesy of Stephen James. 
These teams—which included speech and occupational therapists, psychologists, teachers, social workers, paediatricians and caregivers—worked closely with parents of children with disability to set, monitor and work towards the best developmental and educational outcomes.
Judith specialised in the treatment of people with physical and intellectual disability, with a focus on children from birth to six years of age.
Her work involved diverse activities.
One day, she could be running modified Halliwick swimming programs; the next, she might be consulting with paediatricians, teachers, integration aides and schools or participating at the Wheelchair Clinic at the Royal Children's Hospital.
As part of her work with the Wheelchair Clinic, Judith determined appropriate handling techniques, positioning and seating of children, and consulted on behalf of parents and children with wheelchair and orthotics experts.
At schools, she offered specialist advice on physical and intellectual disability to onsite educators adapting to the new integration requirements.
She was a 'stakeholder manager' before that term even existed, liaising with specialist services for people with visual and hearing disabilities as well as people with autism, and making funding applications for specialist equipment for her clients.
In 1983–1984, Judith was also part of a team that carried out a pilot study on the use of the principles of conductive education for children with complex physical and cognitive disabilities.
Judith was an active member of the Australian Physiotherapy Association and participated in national conferences in Melbourne and Brisbane.
She was also keen to mentor up-and-coming physiotherapists and other health professionals working in the disability field.
This included supervising the practical work of physiotherapy students from the Lincoln Institute.
Judith considered that the hard-won place of physiotherapy in the health sciences was dependent on the maintenance of up-to-date knowledge, commitment to professional practice and the friendly and respectful involvement of clients in their treatment.
>> Dr Stephen James
© Copyright 2018 by Australian Physiotherapy Association. All rights reserved.