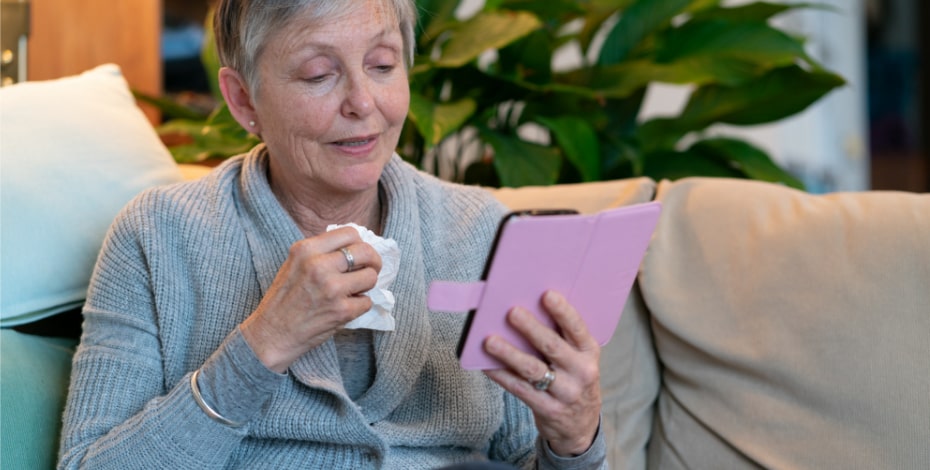 Private health funds are fast tracking access for members to tele-physiotherapy consultations while Australians' movements are restricted by the COVID 19 pandemic.
Private Healthcare Australia Chief Executive Dr Rachel David said the primary focus of health funds was to meet the needs of the community and their members and there was evidence that individual telehealth consultations with physiotherapists were effective.
"Earlier this week we announced that telehealth consultations with psychologists would be covered by health funds and we are continuing to explore other options to support our members during what is a very stressful and uncertain time," said Dr David.
Australian Physiotherapy Association National President Phil Calvert said, "Physio telehealth has been used in a variety of settings for some time. It is safe, it is effective and it is the right thing to do to reduce infection rates in our communities.  We thank PHA and its members for getting on board so quickly to help us do our bit to keep Australians moving and pain free from the safety of their own homes."
Several private health funds have agreed to provide benefits for individual (one on one) physiotherapy teleconsultations where:
The customer is undergoing an existing course of treatment and the customer has seen the physiotherapist over the past six months, or
For new patients, the tele-physiotherapy service has been recommended by their general practitioner or relevant medical specialist, and

The primary condition being treated is one of:

Post orthopaedic surgery rehabilitation (e.g. Total hip or knee replacement)

Chronic musculoskeletal condition (e.g. osteoarthritis)

Cardiac rehabilitation

Pulmonary rehabilitation, or

pelvic floor muscle training,

The service is delivered before 30 September 2020, and

The service is undertaken in accordance with Australian Physiotherapy Association guidelines.
Health funds will provide coverage for teleconsultations provided by physiotherapists from Tuesday 14 April 2020 subject to the conditions listed above.
Health fund members should check with their health fund to see if they will cover tele-physiotherapy consultations. Some funds may impose additional conditions.
Initially benefit payments will be on production of a receipt from the provider.  Patients will have to pay the provider for the consultation and then claim the benefit through their health fund. 
Claiming systems and health funds' processes are not set up to deliver benefits for telehealth services automatically as is possible with face to face services. Claiming systems, PHA, professional associations and individual funds are working address the system issues as quickly as possible. 
Related tags