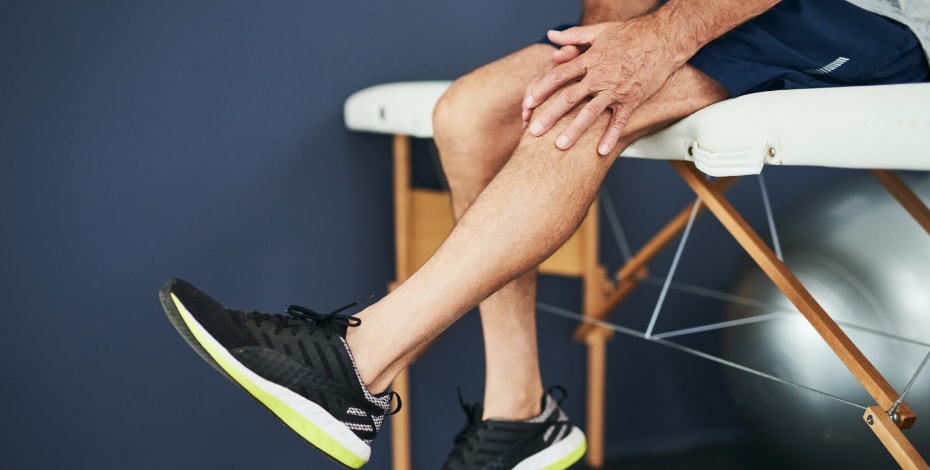 The Australian Physiotherapy Association (APA) strongly cautions knee surgery patients about cheap DIY rehabilitation options in light of the article published online recently by The Senior.
The article, published on 9 May, reported on a Bond University research study comparing the effectiveness of pedalling based exercise versus a non-pedalling, multi exercise program for patients rehabilitating after total knee replacement surgery.
The APA is disappointed by the publication's reporting and selective use of quotes from Bond University researchers which appeared to favour exclusive use of exercise pedals over properly managed physiotherapy treatment programs. Both of the study's intervention groups were in fact supervised by a physiotherapist while patients were in hospital.
APA National President Phil Calvert said that the main concern now was to dispel potentially harmful misconceptions that readers were likely to have about how best to recover after knee surgery.  
"The strong message the researchers at Bond University and myself want people to know is that physiotherapy is essential for safe and successful recovery after joint replacement surgery. It cannot be done with a $29 set of pedals and a self-directed exercise program."
"If The Senior had reported on the study article accurately it would have noted that it compares two types of exercise programs, and that for most participants, a pedal program was more effective in the acute post-operative phase than a non-pedal program. What was never in doubt - and what the article doesn't mention - is the importance of these programs being provided and overseen by qualified physiotherapists."  
"Physiotherapists know that as a patient's recovery progresses and joint strength improves, so too must the rehab program adapt and change for best results, and that's exactly what a physio-led program does. That is the key to the best outcome from knee replacement surgery, not a cheap set of pedals. As is often the case, if it sounds too good to be true then it probably is."
The article also quoted one of the researchers as saying physiotherapy rehabilitation was "almost more expensive than the knee replacement itself", a comment made in reference to a separate, 2017 study comparing inpatient rehabilitation to actual knee implant costs.
Mr Calvert said, "Suggesting that the cost of a physio-led rehabilitation program is comparable to knee replacement surgery is simply absurd. A joint replacement costs between $19,000 and $28,000. An intensive program of physiotherapy led exercise and education, combined with support to lose weight costs around $1500. The difference is quite clear."
Physiotherapy is a well-known, trusted and effective course of treatment for people recovering from knee replacement surgery. Studies have shown a targeted program delivered by a physiotherapist can delay or even avoid the need for joint replacement surgery for around two-thirds of people suffering osteoarthritis.
-ENDS-
Phil Calvert is available for further comment or interview.  
Related tags