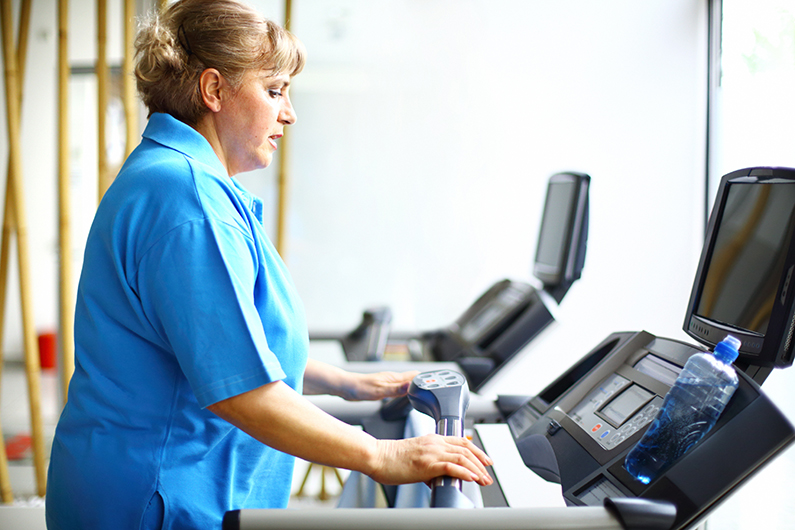 The newly released osteoarthritis (OA) of the knee Clinical Care Standard, endorsed by the Australian Physiotherapy Association, outlines the gold-standard best professional care for optimum patient outcomes. However, the APA believes that both Medicare and private health insurance systems need to undergo significant change to make sure patients can get this gold standard care.
For the 2.1 million Australians living with OA, it is a debilitating and painful condition which can make everyday tasks such as walking upstairs difficult. As Australia's population ages, the number of people with OA is expected to grow significantly, which means that the health cost burden on consumers will also continue to grow unless adequate funding provisions are put in place.
When patients follow the recommended conservative management options utilised by physiotherapists, such as prescribing and monitoring specific strengthening programs, pain management techniques and encouraging weight loss, they will run out of cover under current Medicare and private health insurer funding models. This does not serve patients living with OA of the knee well, who may elect to take the cheaper option of having surgery rather than being active in avoiding it. This simply does not make sense. Both Medicare and private health insurance systems need to change, so that people who want to avoid surgery can access proper, ongoing health management programs.
A recently published study of people undergoing uncomplicated total knee replacement at a Sydney public hospital showed that 10 days of hospital inpatient rehabilitation followed by an 8-week physiotherapist-monitored home-based program did not improve patient mobility at 26 weeks after surgery. This was in comparison to a home-based physiotherapy program only, which had fewer post-discharge complications. The study showed that the home-based physiotherapy program was clearly substitutable for inpatient care. Therefore, all people who fit the criteria should be offered a home-based rehab program without additional cost when their surgery is in the private sector. The lessons being learned in the public hospital system should be supported by private health insurers.
APA National President Phil Calvert believes the system is fundamentally flawed and in need of a major review. "It is nonsensical that consumers who rightly opt to manage their OA symptoms via self-management with specific exercise programs provided by highly experienced and qualified physios, as well as other lifestyle modifications, should be worse off than those who choose surgery and all the potential risks that entails.
'Essentially, consumers are paying more out of their own pockets when they take up an early intervention management program for their OA by pro-actively seeking appropriate physio care. Yet at the other end of the scale, if consumers wait until it is too late to manage their condition conservatively, or choose surgery as a first option, their joint replacement surgery and post-operative recovery is fully funded via their hospital cover.'
The APA calls on Medicare and private health insurers to review their current funding model philosophy that rewards acute needs, illness-focused health care, rather than patient-centred, preventive health management. Not only would consumers be better off financially, so too would the health system as a whole.
Related tags