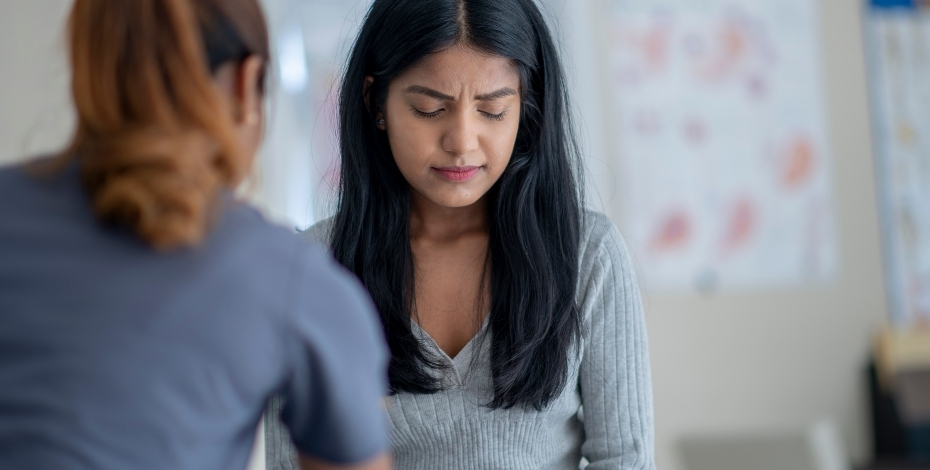 Speaking before the Select Committee on Mental Health and Suicide Prevention on 26 July, Australian Physiotherapy Association (APA) National President, Scott Willis outlined the vital role physiotherapy training plays in multidisciplinary and inter-disciplinary care, but emphasised how Australia's mental health system limits this care by not properly investing in, and promoting, team based care.
Mr Willis told the Committee that physiotherapists are qualified and trained to work with people who have mental illness across all health settings.
"The APA supports best practice in managing physical pain that contributes to mental distress and that best practice involves multidisciplinary, coordinated, quality care. Our members work in Emergency Departments, public hospitals, rehabilitation, in residential and home-based aged care, with veterans, in the NDIS and disability sector and with people managing chronic diseases."
"Physiotherapy is part of the suite of health care services that can improve mental health, and relieve the mental distress caused by chronic pain through improvements in managing and treating physical health."
"Physiotherapists have a very direct role to play in pain management and treatment and can offer expertise in prescribing individualised exercise programs, which can improve mood, promote wellbeing and address co-morbidities associated with mental health diagnoses," he said.
Mr Willis further explained to the Committee that physiotherapists confront mental illness every day, and that APA members report what is widely known across the health system – that patients confide in their health practitioner and seek help for physical and mental health problems.
"Our members will often see components of mental health in every patient story, and yet they are unable to provide any assistance or advice other than to recommend that their patient 'seeks help'."
Mr Willis shared his own experience as a clinician dealing with the mental health issues of his patients with the Committee and urged the Committee to adopt an 'every door is the right door' approach.  
"When a patient presented to me for neck pain, I quickly identified that there were underlying mental health issues the patient was experiencing but was not seeking support for because of lack of financial resources and awareness of options available to them."
"In the absence of existing formal pathways and direct referrals, I could only recommend to this patient that they seek help from their GP and talk about mental health plans. Because there is no platform nor processes to formalise collaborative care, physiotherapists like myself are not formally included in the mental health care of their patient."
 "Providing holistic care means improving the patients' journey and not just shunting someone in need from one part of the health system to another," Mr Willis said.
"As the Mental Health system struggles with dramatic workforce shortages, it is more than time to use all the health and allied health workforce already trained, skilled and available to be part of the mental health care team," he concluded.
The APA represents more than 30,000 members – of the 37,000 physiotherapists in Australia. There are around 4,200 physiotherapy businesses and it is estimated that around 11.9 million physiotherapy services were provided under private health insurance in 2019-20, plus 2.9 million through the MBS in addition to services paid for out-of-pocket by patients.
Click here for the link to the APA submission. 
-ENDS-
Scott Willis is available for further comment.
Related tags