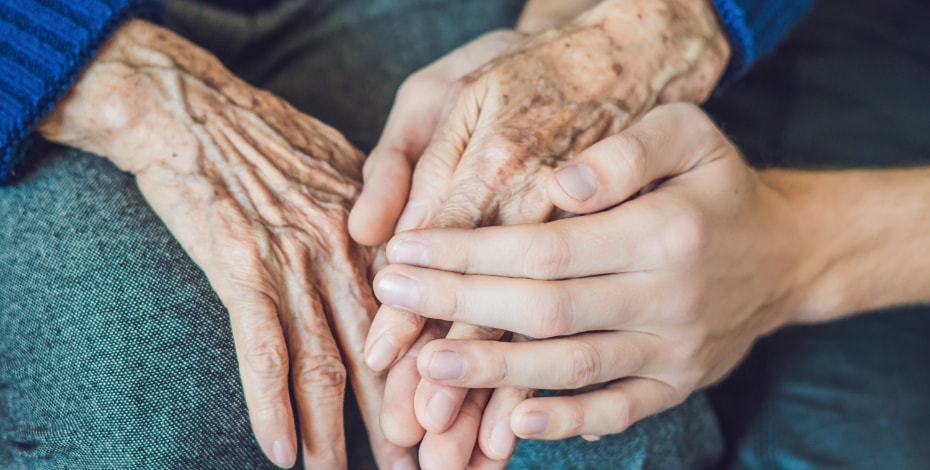 The Australian Physiotherapy Association (APA) supports Palliative Care Australia's call for a more accessible multidisciplinary team approach to caring for people with life limiting or terminal illnesses, so they can live as fully and comfortably as possible with care that matches the needs and preferences of individuals and their families.
The Australian Productivity Commission estimates that 80,000 Australians would benefit from palliative care each year. As our population ages and grows, and chronic diseases become more prevalent, these numbers will increase markedly over the next 30 years, highlighting the growing importance of providing high quality, collaborative care.
Physiotherapists working in palliative care settings work across the health, disability and aged care sectors, coordinating treatment with patients and their families as well as with doctors, nurses and other health professionals. They design innovative and creative plans to support patients' goals, whether that be spending more time outdoors, or being able to walk a daughter down the aisle for her wedding. Helping patients maintain their independence as long as possible is a key consideration for physiotherapists.
APA National Chair of Cancer, Lymphoedema and Palliative care group Elise Gane says the National Strategy, endorsed by Australian Health Ministers, will also demystify what palliative care is for all Australians. "Many people live with chronic conditions, but not all of them are life-limiting, and helping them improve or maintain their quality of life is very uplifting for them and their families."
"Palliative care physiotherapists can help alleviate patient distress from pain, fatigue or breathlessness, as well as support them to make sense of their illness. By creating a safe and empathetic treatment space they help patients achieve realistic, meaningful goals."
"Research has shown physiotherapist-prescribed exercises and education have led to increased energy and reduced fatigue and nausea in palliative patients, with particular success in improving physical and functional capabilities and muscle strength, as well as enhanced emotional wellbeing. A palliative care physio will be attuned to their patients' changing energy levels and symptoms and will adapt the exercise program accordingly. At the end of the day, the most important thing is the patient's quality of life and emotional wellbeing, and that is really what drives physio care and treatment in palliative settings."
National Palliative Care Week runs from May 19 - 25. Further detail can be found at choose.physio/palliative-care and palliativecare.org.au.
-ENDS-
Elise Gane is available for further comment or interview.  
Related tags