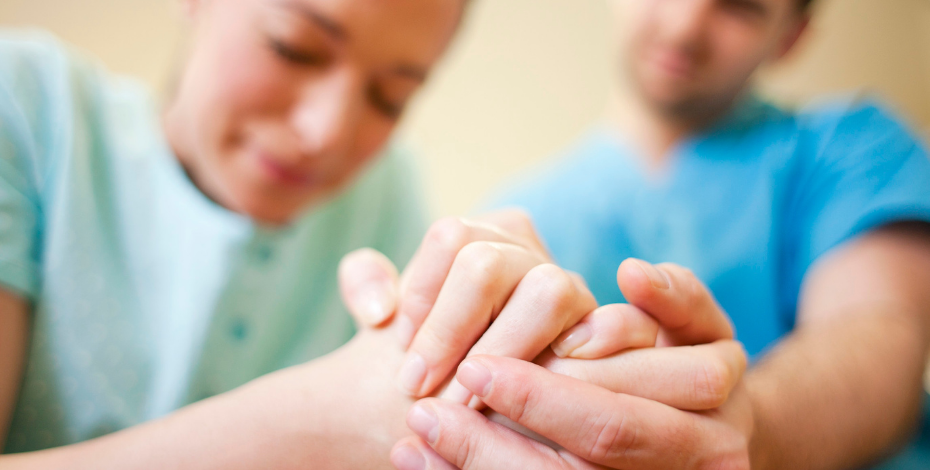 The Australian Physiotherapy Association (APA) has today welcomed the release of the new Clinical Care Standard for third and fourth degree perineal tears, which aims to reduce the risk of serious perineal trauma in childbirth.
Physiotherapists play a critical role in preventing and treating perineal trauma, and while this Clinical Care Standard is a momentous leap forward for women's health in Australia, funding is urgently needed for physiotherapy in the anenatal and postnatal period.
Third and fourth degree perineal tears affect around 5% of Australian women having a first vaginal birth, which can result in short and long-term complications to physical, psychological and sexual well-being.
APA member and women's health physiotherapist Natalie McConochie was involved in the development of the new Clinical Care Standard with the Australian Commission on Safety and Quality in Health Care, and says improving education is the first step.
"Perineal tears and birth trauma have often been considered a taboo topic, but starting these conversations early during the pregnancy can help improve understanding and empower women to make more informed decisions."
"It is possible to reduce the risk, and even prevent some third and fourth degree perineal tears with the right preparation during pregnancy. During recovery, prioritising pelvic floor health is vital. Women's and pelvic health physiotherapists can assist during all stages," says Natalie.  
"Pelvic floor muscle training is really important in both antenatal and postnatal care, to prepare for the birth and to promote recovery. As women's health physiotherapists, our goal is to get our patients back to their confident and healthy selves."
Currently funding is very limited for women needing antenatal and postnatal physiotherapy care. The Australian Physiotherapy Association is advocating strongly for better funding, to assist in reducing and recovering from birth trauma.  
-ENDS- 
Third and Fourth Degree Perineal Tears Clinical Standard
Natalie McConochie is available for further comment.   
Related tags