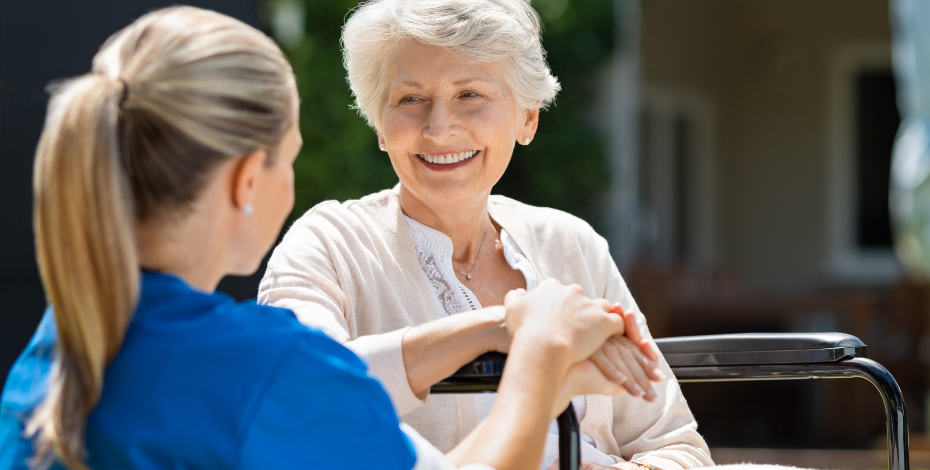 The Federal Government's immediate acceptance of the Royal Commission's recommendation to urgently fund physiotherapists and other allied health practitioners to address health impacts of COVID-19 restrictions on aged care residents will have a very positive impact on the lives of older Australians.
The Royal Commission's recommendation to urgently create Medicare Benefits Schedule items to increase the provision of allied health services, including mental health services, to people in aged care during the pandemic follows strong evidence presented to the Royal Commission by the APA.
"We welcome the recommendations in the Royal Commission's Special report and the Government's immediate acceptance of these much-needed measures," APA National President Phil Calvert said.
"We have publically and consistently highlighted the devastating impacts of COVID-19 restrictions on older people since the onset of COVID-19.
"These recommendations must be implemented quickly to end the suffering of older people in aged care homes and we will work with the Government immediately to make that happen."
The APA told the Royal Commission inquiry into the Impacts of COVID-19 on Aged Care that restrictions and confinement meant people living in aged care homes were not able to exercise or socialise with other residents, which led to devastating effects on their mental and physical health, resulting in falls and serious injury.
The report quotes APA Board director and gerontological physiotherapist Rik Dawson's evidence that "reduced activity and mobility causes older frail people to 'deteriorate very quickly', losing their muscle strength which will rapidly lead to a loss of balance and increased falls. Falls can be the beginning of decline and death for people in aged care."
Mr Calvert said the recommendation also signals the deficiencies in current aged care funding that severely limits the type of treatment physiotherapists can provide to older people.
"We look forward to long-term funding reform that enables physiotherapists and allied health practitioners to deliver  preventative care and help older people to live their best lives for as long as possible," he said.
The current funding model severely limits the type of treatment physiotherapy can provide and does not include evidence based strength and mobility programs to keep older people active.
Mr Dawson also told the inquiry that COVID-19-related restrictions have had an impact on physio's ability to provide services, with reduced access experienced by some allied health professionals.
As a result, the Commission has recommended that all barriers to access to aged care facilities by allied health practitioners be removed.
The APA welcomes the establishment of National Advisory Body and Plan and will be seeking to represent physiotherapy as a member of the new body.
Related tags