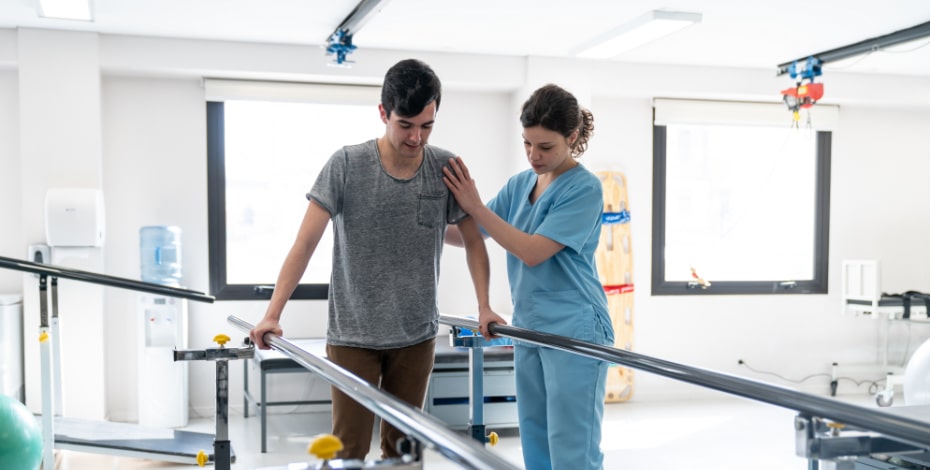 As the Independent Commissioner Against Corruption (ICAC) calls for greater transparency in the delivery of public health services in South Australia, the Australian Physiotherapy Association (APA) says physiotherapy leads the way in quality care.
The Commissioner recently released a report that identified flaws in documentation and follow-up processes, as well as a need for cultural change, within the public health provider.
President of the APA's South Australian branch, Martin van der Linden, says that, while challenges do exist in the public health system, physiotherapists are at the forefront of providing progressive models of care within it.
Physio-led programs continue to deliver shorter patient wait-list times and streamlined processes for patients referred for specialist medical care, which have led to ongoing cost-savings.
 "As a profession, we believe in equal access to high quality healthcare and a health system built on good governance and excellent service delivery. Physios are committed to best practice in patient care and the right support for clinicians and staff," Mr van der Linden says.
"Within SA health, physiotherapists are providing excellent care to South Australians. We lead programs which have improved patient outcomes and reduced long-term costs to the public health system – these only scratch the surface of the potential for improving access, quality and efficiency."
Programs include the physiotherapy-led assessment units within the RAH Spinal Unit and Joint Replacement Unit at the Lyell McEwin. Physiotherapists, with the support of general practitioners, triage patients to determine whether they need to see a specialist surgeon or are better managed through community-based care, including Physiotherapy.
These clinics manage more than 1000 cases per year and deliver over $100,000 in cost savings annually.  This delivers a significant win for South Australian taxpayers. Importantly they are safe and highly effective.
As SA Health commits to improving its governance and administration, physiotherapists will continue to lead the way in delivering great value and the world's best practice patient services.
"There's potential for even better patient outcomes and service efficiencies, if these and other models of care were more comprehensively embraced across SA Health," Mr van der Linden says. "Physiotherapists want to improve access to the spinal and joint replacement assessment units by expanding metropolitan outreach clinics and telehealth services for rural and remote clients."
-ENDS-
Martin van der Linden is available for further comment.  
Related tags