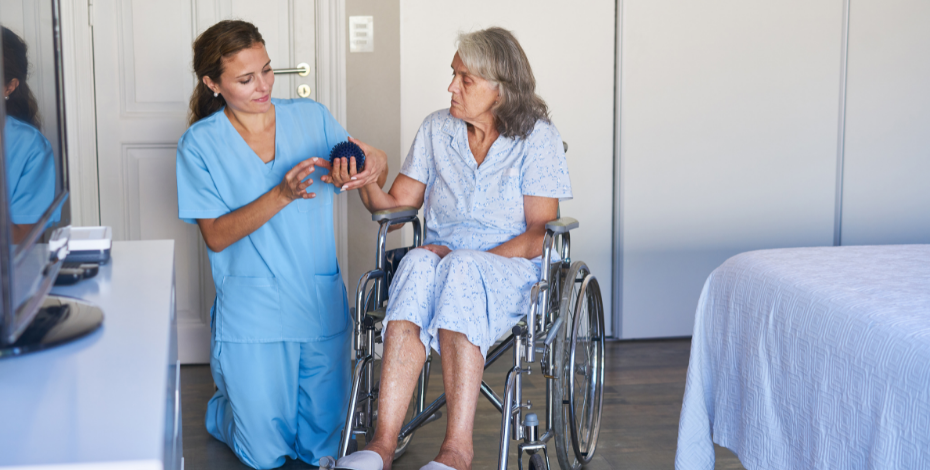 The Australian Physiotherapy Association (APA) welcomes the Australian Aged Care Collaboration's (AACC) call for the introduction of allied health funding for aged care residents, but hopes the proposed 2024 timeline is not too late.
"It is very pleasing that the AACC, which represents 70% of residential aged care services in Australia, supports the allied health sector, including physiotherapy," APA National President Scott Willis said.
"The AACC's call to introduce an allied health assessment tool and funding is exactly what is needed; it is very welcome and great support."
The AACC election statement calls on all political parties to commit to putting in place an allied health needs assessment and funding model by July 2024.
"We understand it takes time to build a new system but would like to see dedicated allied health funding earlier. The future of physiotherapy jobs in the sector is under a cloud as a result of uncertainty about Federal Government plans for funding them after October this year, when a new funding mechanism is scheduled to be introduced," Mr Willis said.
"Without action to address the shortfall in funding for allied health including physiotherapy expected after October, there is a risk that older people in residential aged care may miss out on critical healthcare services.
"Physiotherapists help manage chronic disease, maintain mental and physical health and wellness, and improve the quality of life of older people in residential aged care.
"Older people in residential aged care have very complex care needs and have the right to receive the healthcare that they need, and that they choose, such as physiotherapy that will help them maintain their quality of life," Mr Willis said.
The APA has long advised government that the current aged care funding model is flawed, and that its replacement, the Australian National Aged Care Classification, does not provide for clinical care planning, nor for associated allied health funding needs arising from that planning.
The Royal Commission into Aged Care Quality and Safety recognised a "lack of access to critical allied health services such as physiotherapy" in residential aged care and recommended the government ensure this was rectified.
The AACC election statement confirms that there is widespread recognition across the sector that the Federal Government's response to the Royal Commission recommendations does not specifically address allied health care planning.
The APA is still waiting for a clearly articulated plan from the Commonwealth to address the Royal Commission's recommendations to ensure that older people can access the timely, high quality and evidence-based care they need.
-ENDS-
Scott Willis is available for further comment.
Related tags