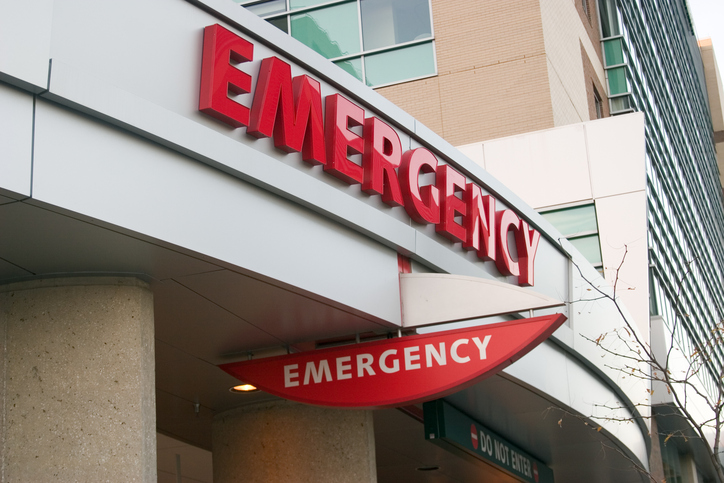 The Australian Physiotherapy Association (APA) says state and federal governments must invest more in primary contact physiotherapists in emergency departments (ED) to improve patient flow and care on musculoskeletal injuries and reduce the burden of this disease.
The economic cost of musculoskeletal conditions in 2012 was estimated to be $55.1 billion dollars, and of the people affected, 58.4% are of prime working age (25-44 years old). Musculoskeletal conditions are secondary only to cancer as the leading cause of disease burden in Australia.
In 2014, more than 207,000 people with musculoskeletal disorders such as back pain presented to EDs across Australia. Nearly 650,000 presented with single site minor injuries – many of these being ankle sprains, simple fractures and soft tissue injuries.
Emerging national and state-based research shows that primary contact physiotherapists treating musculoskeletal patients in ED improves patient waiting times, length of stay and overall staff and patient satisfaction – compared to patients being seen by a doctor or nurse practitioner first.
Over the past decade an increasing number of public hospitals have recognised the value and expertise of a physiotherapist working in the ED, but APA National President Marcus Dripps said greater government investment in these physiotherapy services is urgently needed.
'Physiotherapists are experts in assessing, diagnosing and managing people with musculoskeletal conditions,' Mr Dripps said. 'The failure of governments to invest in these advanced physiotherapy roles is short-sighted. Services like this reduce pressure on the health system. Consumers lose, and the community loses.' 
A national project funded by Health Workforce Australia in 2012-13 implemented a primary contact musculoskeletal physiotherapist in the ED of 11 hospitals across Australia. Experienced physiotherapists assessed and managed over 14,500 patients presenting with isolated musculoskeletal conditions such as sprains and strains, simple fractures and back pain.
On average, patients waited 30 minutes less and their overall length of stay in the ED was reduced by 70 minutes, compared to patients seen by a doctor or nurse practitioner. Patients reported good experiences and high satisfaction when they saw a physiotherapist. Importantly, physiotherapists were safe as no adverse events or patient complaints were reported.
Another current NSW observational research project funded managed by NSW Emergency Care Institute/Agency for Clinical Innovation in collaboration with the NSW APA ED network at 19 hospitals supports these findings. It is providing evidence that having physiotherapists work in primary contact roles within a NSW ED may be one strategy to improve patient flow and deliver high quality clinical management and advice about musculoskeletal injuries – leading to better patient outcomes.
APA ED National Group Chair and Musculoskeletal Senior Physiotherapist Ms Katherine Maka said the research is demonstrating physiotherapists working in a primary contact role reduce wait times for patients with musculoskeletal injuries and achieve high patient and health practitioner satisfaction rates.
'The rising financial cost and disease burden of musculoskeletal conditions demands that our health care services do more and be better at managing these conditions,' Ms Maka said.
'Patients should get timely intervention from the right health professional. By investing in physiotherapy to focus on musculoskeletal injuries in ED, it frees up medical staff to treat critically ill patients. Unfortunately, not all public hospitals in Australia provide this essential service to patients.'
Related tags