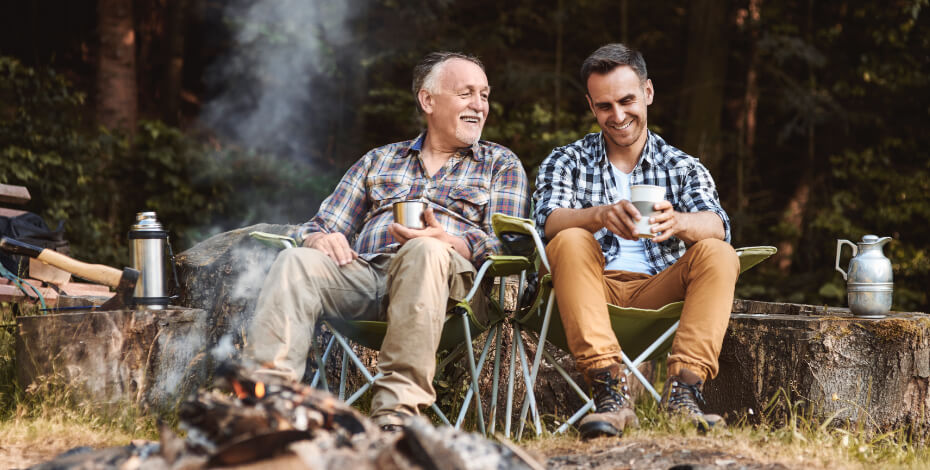 With World Continence Week commencing on June 17, the Australian Physiotherapy Association (APA) has joined the Continence Foundation in calling for increased awareness and support for the more than five million Australians aged over 15 who live with some form of incontinence.
While urinary incontinence affects twice as many women as men due mainly to pregnancy and birth related issues, it is a very common symptom in men who have been diagnosed with prostate cancer and have had prostate surgery and/or radiation therapy.
APA physiotherapist Jason Crow says treating men after a diagnosis of prostate cancer - which affects one in seven Australian men by the age of 85 – can include management of urinary incontinence, erectile dysfunction and bladder/bowel urgency. He says men can be reluctant to seek physio input initially, but once they understand how important strong pelvic floor muscles are to full recovery and start to see some positive progress they are happy to participate.  
"As with any serious illness, it is quite confronting for men to understand the treatment required to optimise their recovery. With prostate cancer and other pelvic conditions it is even more so given the correlation between bladder and bowel control and good sexual function."
An initial consultation with a men's pelvic health physio will involve discussion about the condition and what the patient wants to achieve from his treatment, as well as extensive education on the exercises required. An ultrasound of the perineum may be done to see how well the pelvic floor muscles are working. A tailored exercise program will then be provided which will be adjusted to ensure relevance and goal achievement. The exercises can be done at home with the frequency and intensity dependent on the individual's diagnosis.
"As with any exercise program, motivation and consistency is key; completing the program as prescribed will help men regain bladder control faster after their surgery. It is actually standard practice for surgeons to refer men to see a pelvic health physio before their prostate surgery to ensure they are exercising their pelvic floor muscles correctly, and to follow up after surgery to allow the best possible chance of recovery. Getting back to normal work, family and exercise routines is so important for recovery, and proper physio treatment will help men get there."  
Further information on incontinence is available at https://choose.physio/incontinent
-ENDS-
Jason Crow is available for further comment or interview.
Related tags