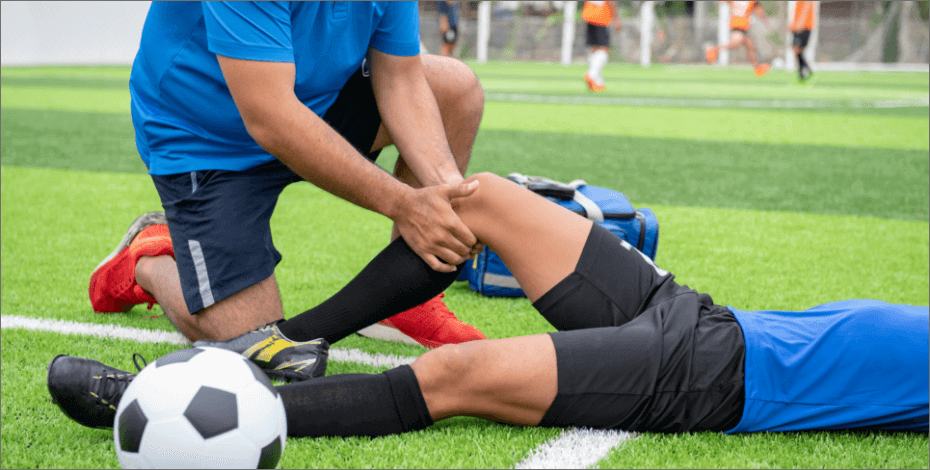 A recent Journal of Science and Medicine in Sport paper co-authored by Australian Physiotherapy Association (APA) members Associate Professor Ilana Ackerman and Dr Joanne Kemp has shown that sports-related knee injuries more than doubled the likelihood of knee replacement surgeries up to 15 years later.
It is the first study to evaluate the population burden of knee replacements as a result of sports injury, based on a review of Victorian emergency department and hospitalisation data between 2000 and 2015. Hospital admissions for knee replacement surgery occurred on average 8.8 years after the knee injury. The research follows on from an earlier study that showed a significant increase in sports-related injury rates in Victoria for the period 2004 to 2010, with knee and lower leg injuries increasing by 27%.
Associate Professor Ackerman from the School of Public Health and Preventive Medicine at Monash University said, "Traumatic knee injuries are strongly associated with the development of knee osteoarthritis (OA), which puts an enormous cost on our health system and society in terms of lost productivity, hospitalisation and subsequent rehabilitation. In Australia more than 53,000 knee replacement surgeries are performed each year; 98% of these are performed for knee OA."
"Our research also found that almost 20% of sports-related knee injuries occurred in people aged 20 to 39 years. It's concerning that these younger individuals would be having knee replacement surgery on average less than nine years later, at a peak time in their careers and often with young families to raise. The risk of prosthetic failure is also higher among younger patients, so the need for future revision knee replacement surgery is important to consider."  
"Increasing sports injury rates will lead to a marked increase in the number of people with knee OA in the years ahead. It's important to note that people with mild, moderate and even severe OA should opt for a structured physiotherapy rehabilitation program in the first instance, in line with the new RACGP guidelines and the Australian Clinical Care Standard for Osteoarthritis of the Knee."  
The APA advocates strongly for health policies that support preventive health programs and better healthcare planning and expenditure. In particular, targeted exercise programs that aim to reduce injury rates in sports - like AFL's Footy First, soccer's FIFA 11+ and netball's KNEE program - where knee injuries are most common, have an enormous contribution to make.  
APA National President Phil Calvert says it's a win-win for consumers and the health system. "These injury prevention programs are so important to ensure that not only do we keep people playing sport and being physically active, but that they do so without a heightened risk of injury and associated health costs."
"We need these programs rolled out nationally at schools and community sports clubs. The health cost savings from a reduction in the number of knee replacement surgeries alone would be enormous; data already shows that these programs effectively reduce serious knee injuries by up to 50%. That translates to several millions of dollars saved in hospital admissions."
"Research work like this that physiotherapists are leading and contributing to is so important. It highlights key health trends in our communities and hopefully will inform our health policy makers when they are considering where funding is best placed to achieve better, more cost effective health outcomes for all Australians."
-ENDS-
Phil Calvert and Ilana Ackerman are available for further comment.  
Funding for this study was provided by Musculoskeletal Australia. 
Related tags