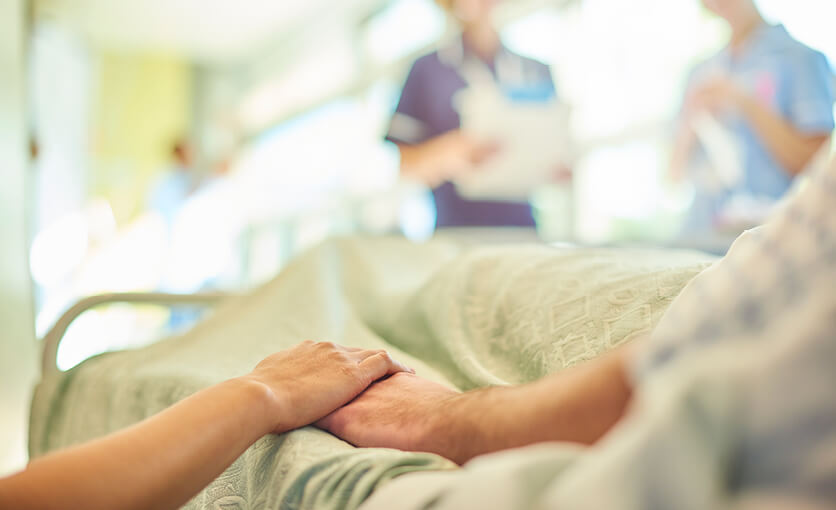 In the lead up to National Palliative Care Week, May 20-26, the Australian Physiotherapy Association (APA) is highlighting the important role physiotherapists play in treating and supporting patients and their families living with life limiting illnesses.
The theme for 2018 is 'What matters most?' and addresses the need for Australians to consider their personal goals and plan ahead for their end-of-life care. Physios working as part of multidisciplinary health teams can help patients and their families achieve these goals in the face of declining health by balancing multiple comorbidities and side effects of treatment. Exercise plans and pain relieving treatments are adapted for patients' changing needs as their illness progresses, effectively supporting them through their journey.
Palliative care is broadly described as 'an approach that improves the quality of life of patients and their families facing the problems associated with life-threatening illness, through the prevention and relief of suffering ... and impeccable assessment and treatment of pain and other problems.'1
Medical advancements are allowing patients with life limiting illnesses to live longer; thus the role of highly trained physios within palliative healthcare teams and their ability to focus on quality of life, function, and personal choices is becoming more important.
APA Cancer, Palliative Care and Lymphoedema group chair Elise Gane says that the rewards of working with palliative patients are enormous.
"Each patient presents with their own unique health complexities. Their functional and social goals are also often quite unique. Physios working in this area help patients and their families to set achievable goals, mostly based around maintaining independence with everyday personal care tasks and mobility. With support from a palliative care physio, patients and their families can have home-based care, which is incredibly important to many of our clients with a life limiting illness."
"With demand for palliative care increasing as our population ages; and medical advances in areas such as cancer research providing more options for patient treatments, the treatment provided by physios is a vital part of palliative and supportive care, to allow patients to maintain their dignity and identity in a way that is individualised to them."
Physiotherapists specialising in palliative care work across several clinical areas including cancer, neurology, cardiorespiratory, rehabilitation, renal and aged care.
The recently released position statement on exercise in cancer care by the Clinical Oncology Society of Australia (COSA) supports exercise throughout all stages of a patient's treatment and noted that physio-led exercise prescription is an established safe and effective intervention to counteract many of the adverse physical and psychological effects of cancer and its treatment.
For more information on National Palliative Care Week visit http://palliativecare.org.au/national-palliative-care-week/
Download the Dying to Talk Discussion Starter at www.dyingtotalk.org.au.
1 World Health Organisation
Elise Gane is available for further comment or interview.
Related tags