Breanne Kunstler—Positively changing behaviour
Clare Pickering chats with Dr Breanne Kunstler APAM about her 2016 PRF Tagged Grant and the success of behaviour change techniques in empowering patients to be physically active.
PRF Grant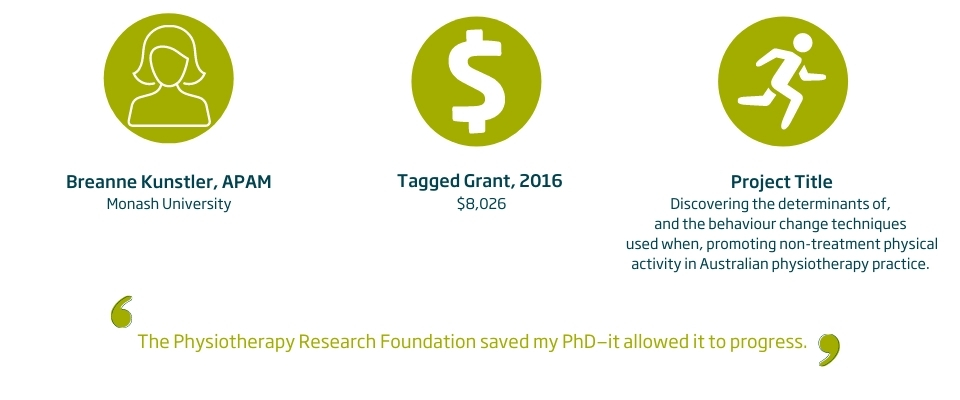 Bio
Brea is an APA titled research physiotherapist specialising in running injuries and coaching. The PRF partly funded her PhD that identified the strategies physiotherapists use to encourage clients to be physically active, as well as their barriers to having conversations with clients about their physical activity levels. Brea is a research fellow at BehaviourWorks Australia and has recently completed a secondment with the National COVID19 Clinical Evidence Taskforce where she contributed to the development of living guidelines specific to the management of people with COVID19.
For more information on Brea's research study please click here and here.
To listen to the Conference Conversations podcast episode Activity advice, move a little bit more click here.
---
This podcast is a Physiotherapy Research Foundation (PRF) initiative supported by Pain Away – Platinum and Content Sponsor of the PRF.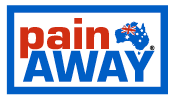 ---
Credits
Creators: Jenine Fleming and Clare Pickering
Producer: Clare Pickering
Audio producer: Ali Aitken
Theme music: Quirky Funk Retro Full by Avalon Audio (waret beats album)
APA marketing team: Nichola Stamatakos, Barbara Karametos and Craig Ford
APA graphic designer: Mick Hibbert
APA communications: Noel McMahon
We would like to acknowledge the traditional custodians of the many lands across Australia and pay our respects to elders past, present and emerging. We recognise their enduring connection to the lands and waterways of this country and thank them for protecting and maintaining this country for us and future generations.