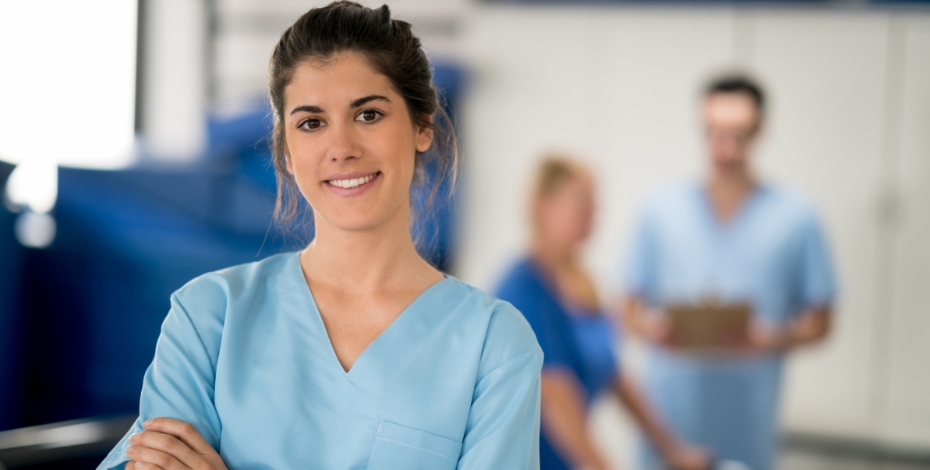 Graduate success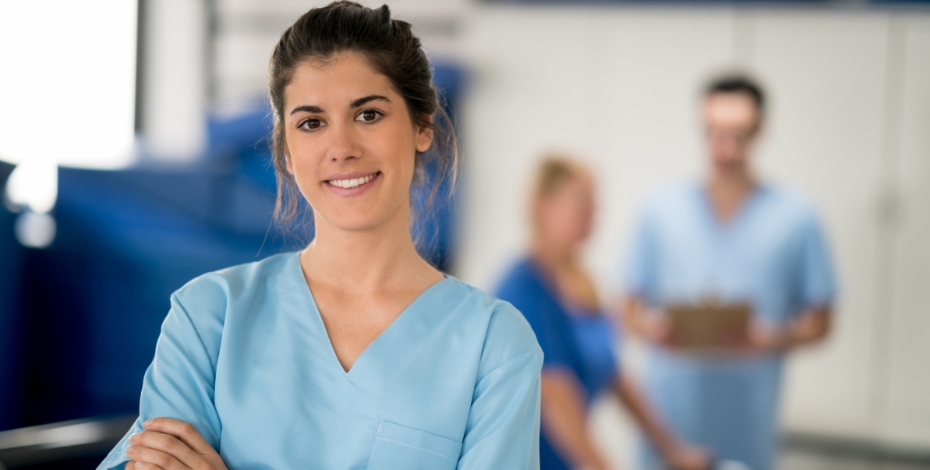 Our rapidly changing healthcare sector is the largest employing industry in Australia. It requires a balance between the needs of the graduates, the expectations of employers and the demands of the sector.
In this episode, Rik Dawson, titled Gerontological Physiotherapist, APA National Vice President and PhD candidate, Dr Kerrie Evans, Group Chief Education and Research Officer for Healthia Limited Australia, clinician-researcher, clinical physiotherapist and part-time Senior Research Fellow at The University of Sydney and Marlena Calo, lecturer and clinical educator manager at La Trobe University and PhD candidate talk about graduate engagement, satisfaction and success.
References:
Rik Dawson APAM, MACP is a titled Gerontological Physiotherapist, APA National Vice President and PhD candidate.
Dr Kerrie Evans APAM, FACP is Group Chief Education and Research Officer for Healthia Limited Australia, a clinician researcher, clinical physiotherapist and part-time Senior Research Fellow at The University of Sydney.
Marlena Calo APAM is a lecturer and clinical educator manager at La Trobe University and PhD candidate.
Intro
Hello and welcome to this episode of the Conference Conversations Focus 2022 podcast series. In this episode, Rik Dawson titled Gerontological Physiotherapist, APA National Vice President and PhD candidate, Dr Kerrie Evans, Group Chief Education and Research Officer for Healthier Limited Australia, clinician researcher, clinical physiotherapist, and part-time Senior Research Fellow at the University of Sydney, Marlena Calo, Lecturer and Clinical Educator Manager at La Trobe University and PhD candidate talk about graduate engagement, satisfaction and success. Before we start this series of Conference Conversations podcasts has been brought to you by the Physiotherapy Research Foundation, supporting the promotion and translation of research and supported by Pain Away platinum and content sponsor of the PRF. Let's get started.
Rik
Hello and welcome everyone to Focus 2022 conference podcast, I have Dr Kerrie Evans and Marlena Calo, and today we're going to be talking about new graduates first year of private practise and the relationship between personal trades and their work life. We're also going to talk about the overlay of these personal trades of grit, resilience and mindset type in success and wellbeing of physio students.
My name is Rik Dawson, I'm the Vice President of the Australian Physiotherapy Association and I just want to pay my respects to the Wurundjeri People of the Kulin nation here in Melbourne and past, present and emerging leaders. So [Aboriginal words 1:39], which is good morning from the Wiradjuri people in Dubbo where I grew up. And again, I welcome Kerrie and Marlena. So Kerrie, I just want to ask you to tell us a little bit about your journey from being a clinician to a researcher and perhaps back again.
Kerrie
Sure, no problem. Thanks for having me. So I was doing my masters of musculoskeletal physiotherapy at the University of Sydney way back in 1999. And I always tended to have research questions and so I think I was probably annoying some of the lecturers and tutors there and ended up after many conversations being lured into doing a PhD actually. And to be honest, I wasn't really even sure what a PhD was at the time. And I just remember Kathy [unclear 2:21] sitting me down and saying, you can write, why do you think about doing a PhD and you've got some good questions.
So I moved shortly after to the Gold Coast and needed to borrow some equipment from Griffith University to conduct my first study and the head of school at the time was a good friend of Kathy's and so I knocked on her door and she said, oh, can you teach anatomy? And I said, oh sure, no problem at all, having absolutely zero idea how to teach anatomy, and that's how I started. So always maintained a clinical caseload though. So I was working in private practise on the Gold Coast whilst I was doing a PhD and started teaching at Griffith University.
Rik
And are you still balancing a clinical role and a research role?
Kerrie
Yes, I am. I still do a little bit of clinical practise in a week, so I consult to a couple of sporting teams. So the Gold Coast Suns is an example and I do I guess second opinions in my own home clinic, which is on the Gold Coast. So if the staff or the clinicians I work with have questions or if I'm referred a patient for a second opinion, I'm a specialist musculoskeletal physio now. And that my main role is second opinions do some consulting to the sporting team I mentioned and then otherwise, yeah, my role within the organisation is to lead the education and research. Still doing a postdoc. So not still doing, I'm doing a postdoc at the University of Sydney now, which is part-time as well.
Rik
And your organisation that you're consulting around education, what's that called?
Kerrie
The organisation I work for is called Healthier and we're a large publicly listed allied health company. So we have about 300 clinics now around Australia. I'm 160 of which are physio or physio led. My role in the group is to lead the education and research.
Rik
Well a very impressive bio, thanks Kerrie. I'm going to move over to Marlena now to talk about your journey from being a clinician and into the world of research.
Marlena
Thanks, Rik. For my first 12 years I worked clinically and very naturally curious and liked to push myself out of my comfort zone and worked across pretty much most settings that you can think of. So private practise, acute care community, dabbled in falls prevention for a while, occupational health and safety, women's health. And then I fell into academia six years ago and I literally do say fell. There wasn't a plan involved in that. And my time in academia from the beginning has been involved in the clinical education program. So I'm a clinical education manager at La Trobe University and I had a lot of questions about students and their resilience and what made some students flourish and do really well on placements where others didn't. And lots of conversations with clinicians and supervisors and academics led me into falling into a PhD.
Rik
I hear so many stories about being lured and falling into, my experience in doing my PhD is something similar. But I think you come to a conference and we're hearing about the questions that need answering and one of themes of this conference in 2022 is workforce issues and so you both are doing some research on that. Kerrie, what in particular did you want to unpack in your research around the first years' experience in regards to retention and attraction of new graduates?
Kerrie
I guess the question came from working out whether or not what we were delivering had an impact and whether or not it was worthwhile doing, could we be doing anything better or anything different? And so one of the founding partners of Healthier and I flew down actually to meet Lucy Chipchase and she was at Canberra University at the time and we really wanted to talk to Lucy and rely a little bit on her expertise on how best we could go around evaluating the programs that we were delivering and the first one we started with was our new graduate program. And so we were really interested in finding out whether or not the new grad program, the way we were running it, so whether the structure and the content and the way in which we were delivering it was being effective.
And so we went to Lucy and asked her how to go about doing that. We are very keen on investing in our people. So the and the new grad program made sense to start with, that transition to practise and Marlena, I'm sure, will talk to it, but transition to practise can be really challenging. So from being an undergrad healthcare professional student to an autonomous healthcare professional can be really challenging. And we recognise that we've been running a new grad program for 26 years now and it's morphed as we've changed and as the workforce has changed, the new grad program has changed and we're really interested in working out whether or not what we were doing was effective, essentially.
Rik
I look forward to hearing about the outcomes. Marlena, what sort of questions were you interested in answering in your research around clinical placements with physio students?
Marlena
Yeah, so in particular, what made the difference between students that coped really well with the challenges on placements and the difference with students that struggled knowing that physio students in general are extremely bright, they need very high scores to get into the course. We know students and us as health professionals, tend to be perfectionists. So we knew that wasn't quite what it was and there's definitely that transition from theory in classroom based learning to then the clinical environment and it's a whole set of different skills and challenges that come with that. So really wanted to delve into some of the personal traits and the effect of those personal traits in then clinical performance and wellbeing with students.
Rik
So the business and leadership conference is an opportunity for all of us to learn about the other skills, we call them softer skills or professional issues that build success in our profession. I'm really interested in personality traits, I just find it really fascinating as a previous employer of many, many physios. So Marlena, can you talk a little bit about resilience and mindset within the physio context and define it for our audience?
Marlena
Sure. And look, I chose grit, resilience and mindset to look at because they were real buzz- or they still are real buzzwords outside of physio, outside of the health profession. There's a mass of research in this space in school-aged children and the effect that these personal traits have on life success and academic success in wellbeing and in the health profession, it's just really started to take off in the last five years.
Resilience is a big umbrella term that has lots of different meanings in its traditional form, it is how you bounce back from adversity versus in its more day to day form, particularly with students and new grads. It's just the little things in life and how do you cope with the balance and little things that happen and how do you bounce back from a negative event. Whereas grit is someone's perseverance to keep going when things get tough and it's using the passion that they have to drive them forward to overcome obstacles and challenges.
Whereas mindset type refers to there's two ends of a spectrum. On one end we have a growth mindset on the other end we have a fixed mindset and everything in between that. And a lot of us will flick between fixed, growth sort of in the middle depending on the circumstance that we're in. And it relates to how malleable we feel we are in that context. So for example, around the belief of intelligence, either I'm a good physio or I'm not a good physio. And then something that might challenge that is a patient consult that might not go too well, didn't have the outcome that you wanted, I'm a crap physio, I shouldn't be doing this, what am I doing? Versus a growth mindset. This an opportunity to learn, to grow, develop, what strategies am I going to put forward for this? And look, I was really interested in Chris [Halder's] talk for anyone that listened to that and I thought a lot of his useful beliefs, what he was talking about was really talking about a growth mindset and the ability that we can all adapt and put strategies forward to make the most of the situation that we are in.
So it's different to positive thinking, it's a little bit deeper and I like to think of it really essentially it's neuroplasticity 101. We all have the ability to grow, develop, change, and be malleable, including our belief systems and how that then shapes our behaviours.
Rik
There's never a better time than now to talk about these personality traits, which is something I took from Chris's talk on Friday. Kerrie, in your research you looked at some of these personality traits. Do you want to talk a little bit about what you've learnt in your research and maybe give some advice to employers when they're looking for potential new graduates? What softer skills or personality traits they should be looking for?
Kerrie
I can, it's a little bit tricky actually, because our research project that we did, and I have to say that it was a small project, so we only had 20 new graduates and they're all from within our organisation. So we're mindful of the results. However, the results suggest that it was only resilience actually that was related to any of the workplace measures or burnout in our cohort. In as much as those that had high resilience were more likely to be satisfied with their job over a 12 month period. So grit and mindset, which we also looked at, weren't related to any of the workplace measures or burnout in our cohort.
As I said, it's really early days, it was a small cohort. The findings are I think we probably need to repeat in a larger group and certainly start to look outside our organisation. And I think the only thing to add is that Lucy is our connection. So Marlena and I, Lucy supervised Marlena's research project and so that's how I ended up getting involved and looking at personality traits in the first place actually with Lucy's influence. So I owe a lot to her and that first conversation that we had at the University of Canberra.
Rik
And Marlena, with your research, do you want to talk a little bit about what you've done and what you found in regards to these personality traits?
Marlena
We looked at about 280 physio students just before they graduated. So essentially where they were at when they were being hired as new grads, right at the end of their degree. And we surveyed their grit level, their mindset level and their resilience level, and then compared that to their academic transcripts at their clinical placement subjects versus their theory subjects to see what had an impact and we also looked at a whole lot of demographic factors as well. So time spent studying, time spent, working time spent if they were a carer and a whole lot of things to see what factors could predict placement marks and theory marks.
The hypothesis was that look what makes students do well academically is different to on placement. So we were expecting that maybe group resilience mindset would have more of an effect on placements versus theory marks. So what we actually found is that for both overall academic success, so how someone went across the whole degree compared to just clinical placement performance, that grit was a really strong independent predictor for all of them and it came out on top of most of the demographic factors as well. That was a big finding.
Rik
You're finding grit is sort of the enduring or that standalone characteristic that breeds success for these students?
Marlena
Yeah, in terms of marks. So if higher grit levels meant a higher overall mark in the course and a higher clinical placement performance, and we also found that students with low levels of grit, we could predict that they were two times more likely to fail at clinical placement. So then the next question really came for us and around Kerrie's findings that resilience was the thing that they found. I think what we have to remember with grit, resilience and a growth mindset is that they're all very similar and they're basically personality traits that determine how we adapt to a challenge.
There's different ways to measure them and I think that they all relate to each other. So one of the papers that is currently under review is how these traits interrelate to each other. And we've proposed a model sort of similar to your pain threshold model, where you've got a threshold of stress that once you, you need some stress for good learning as a student, as a new graduate, as a clinician. So stress isn't the enemy here, but it's the degree of stress that we reach that then topples us over into distress, into burnout onto the other side. So for everyone that threshold limit is different and our proposal that grit, resilience and your mindset level together can create your threshold level. And if we can increase an individual's level of grit or growth mindset or resilience, that you can increase that threshold barrier so you can cope with a little bit more stress before you topple into distress.
Rik
It's really fascinating outcomes. And Kerrie, you've been working with new grads for a long time. What can employers do to increase this threshold in particular when it comes to the growth mindset, resilience and grit?
Kerrie
I think before I answer that question, the only other thing I would say from our findings that is relevant to the conversation today is that by about nine months our new grads were really starting to report feelings of burnout. And that was actually irrespective of their personality traits, but it was related to how satisfied or engaged they were with their work. And so I think when we are talking about personality traits, I think we also do, by the time they get to us and they're recent grads, we do need to be looking at some of these workplace measures. So are they engaged, are they satisfied with work and are they edging towards burnout? And that was some of the findings of our, of our study by, and nine months seemed to be about the tipping point. So really for employers, I think what we can be doing around, around that nine month, if not the entire year, is paying attention to things like rosters and diary management and leave planning and having those regular check-ins with their new grads and which is we should be doing with all staff really.
But that first year of practise is so tricky and I think as I said, that nine month mark seems to be the time when you really do need to be paying attention to how they're actually feeling at work. That would be the only other thing I would say. So in terms of the personality traits, as I said, our study's small, so I'd be mindful of, well I'm cautious with the results, but certainly considering things like resilience, grit and mindset I think is new for the physiotherapy profession, despite the fact we probably all think we do it intuitively or, or we're good at it intuitively. You know, there's certainly some questionnaires and as Marlena said, there's quite a number of different ways we can measure them. And the scales are really simple. They're short, quick questionnaires to complete. The only other thing I would add is that our new grads didn't feel like they were being monitored.
And that was one of our concerns is that they would feel like they were, oh, I'm going to answer this question a certain way because if I'm not resilient or I'm not, you know, I'm not showing high levels of grit, then my employer's going to be concerned and that wasn't the case. They actually quite enjoyed it and whether or not they're used to being students and measured all the time or they're just, you know, it's a different kind of workforce now. They, they didn't mind it. So employees could consider, you know, implementing those measures when they first start out, we did it once they were onboarded. So it wasn't like a hurdle task for them where they had to complete these questionnaires and we employed them or not, they were already employed. And I think that took some of that pressure away from answering it in a different way than they would otherwise.
Employers could certainly look at measuring some of those traits if they wanted to and then just monitoring them. So readministering those questionnaires. But as I said, the main take home messages for our organisation, we spoke to all the seniors in their clinics, in the home clinics, make sure you're paying attention to your new grads. It's a tough year. Make sure you're asking them regular or having regular check-ins with them. That informal support is really important. So as, as you mentioned Rik, we have a very structured new grad program and that formal program is super, super important, but that informal support is imperative.
[Advertisements]
Rik
There's so many presentations over the last few days talking about culture and informal support and I think we all realise how important that is. But are there any practical things that we as employers can do or if we're going to be student supervisors to increase levels of engagement, increase levels of success, decrease burnout, Marlena, can you give any practical advice?
Marlena
Yes, before I go into the practical advice, because I know as physios, we love the practical and I'm just hearing Kerrie talk about the surveys and measures and I can see people going, yes, let's measure them, let's recruit based on these levels, we want the ones that are gritty. And I think we're really good at doing that as a profession. But I think that we need to step back and first off we need to look at resilience and these personality factors as multidimensional strategies that help to encourage and support them. So I want everyone to think of a little tree that's growing in lovely, fertile soil. So that tree is the individual new graduate that has a growth mindset. They're adaptable, they're gritty, and they're growing well. That only takes us so far. So when we talk about these factors, individual factors, it becomes about the individual and the person.
And you need to understand this better, you need to do this better, but they're in an ecosystem, they're in an ecosystem of a work environment and it's the external pressures, it's the wind, it's the rain, it's the sun that's coming. Again, doesn't matter how fertile that soil is for that individual plant, if the ecosystem isn't supporting it's not going to thrive and survive as well as what it can. So when we look at how do we develop grit and support our new graduates, it's not just the individual, it's the people supervising them, it's the organisation, it's our profession. It's so many things that go into it. It's not just one thing. So I guess yes, you could look at having education sessions about these traits and the fact that they're malleable, but I think the most powerful, practical thing that you can do as a private practise owner taking on new graduates is still think about learning is a lifelong process.
You don't cross the threshold of being a student to then being a autonomous clinician. You're always learning. So give your new graduates right from the beginning, permission to be learners. They're not there to be perfect. They can make mistakes. You learn from mistakes, they're opportunities to grow and develop and really foster that growth mindset in your culture of your workplace for everyone in there. And also, really clear expectations go a long way within your structure. And I guess Kerrie, with the Healthier program. It it is looking at that, isn't it? It's taking students and what they've done as students with placements and all the support that goes with that and it's adapting it to new graduates and not just leaving them on their own. It's a supported environment.
Rik
Permission to be learners is such great advice for all of us, no matter what level of career or how long we've been doing this or how good we think we are. Kerrie, you talked a little bit about some of the practical things as employers can do. Do you want to just unpack that a little bit more?
Kerrie
Yeah, I think the new grads in our study suggested both workplace measures and self-management strategies for mitigating the feelings of burnout. So the workplace strategies are those simple things that you can be doing and I'm sure lots of people do it already, but some of those things can slip by the wayside when you get busy. So workplace, as I said, looking at rosters, looking at diary, making sure they've got leave planned. It sounds like a simple thing to do, but when you get busy it is easy to forget those things. And certainly for the new grads they felt like they needed something to look forward to. The new grads also spoke a lot about roster flexibility and that can be really challenging in a busy private practise. So work life balance comes up a lot even in interview. So when we are interviewing a new grad for a position, they are looking for positions that offer them work life balance.
So sometimes, as Marlena said, that's managing expectations, what work life balance looks like in a busy private practise may not be what they have in their head. And so having that conversation very clearly at the very, very beginning and then having ongoing conversations, so what they're expecting at the beginning and what an employer's expecting it at the beginning changes over that first year. And so there's those regular touch points to just recalibrate those expectations I think are super important. Don't be too busy. I think sometimes in a busy private practise it's very easy to cross off the tute time or to fill that tute time with a, with a patient because patients are, you know, you've got a waiting list or you get too busy or you're running late or it's a week where there's a lot of public holidays and so then the tute time gets crossed off or that one-on-one time gets crossed out of the diary.
And that's kind of short term vision I think. So having that long term vision that this important, we're investing in our people, we're investing time in our people in the end I think pays dividends. And so I think that keeping your line of sight high, lifting your line of sight thinking long term, trying not to cross off those diaries, you know, those appointment times. Like we've had our tute on a Friday for 90 minutes for 21 years now and nothing touches that except a public holiday. You know, so that culture, this the way we do things around here, I think that's super, super important.
And then I think the other thing is obviously encouraging the new grads to implement some of those self-management strategies so it's not just the employer's responsibility to try and mitigate feelings of burnout, the employee has a responsibility themselves to implement those self-management strategies. And Marlena would know better than anyone that sometimes as a student you don't develop those self-management strategies effectively and that gets carried over into, into a workplace. So really fostering self-care, modelling self-care, having conversations about self-care, making sure that the tutes that you're running aren't just about technical clinical skills but it is including some of those, as you said, those softer skills. So having those kinds of conversations and opportunities to develop those skills I think are really, really important.
Rik
Investing in our profession is so important at whatever level as a physio profession, a majority of our physios work in private practise, but there's always a challenge getting private practise placements. Marlena, can you talk to potential private practitioners listening who haven't taken on students? What are the advantages of taking on students?
Marlena
Yes, particularly in the context of what we're talking about today. I think that if you're a private practise that is wanting to know more about retention and attracting new grads, a great place to start is by taking students on placements. If you can get good at student supervision and student learning on placement, that carries onto the same principles that you're putting in place for your new graduates because it's lifelong learning at the end of the day. When you take on students on placements, the best placements work when you have a good working relationship with the university and through developing partnerships with universities you get access to PD around how to supervise, how to mentor, how to promote learning, and they're really super important skills to take on with your new graduates.
So I think it opens the opportunity to get better at supporting new graduates by taking students. I think a lot of private practises will think about taking students for recruitment, thinking a little bit small minded of that particular student that's coming to them to recruit them, but it's not about the student that comes to you, it's about providing a great learning experience so that they go and talk to their peers and that is the really powerful thing. So if you've got one student that has a placement that then goes and tells 50 of their friends and then it's in their mind when they graduate to come to your practise.
Rik
And Kerrie, what are the big barriers that we, as a profession, need to be aware of?
Kerrie
I think the first thing is knowing who to talk to at universities. So obviously universities do reach out to practises and ask whether or not they'll take students, but it's often tricky to find the right person to talk to at the university. It's often tricky to time it well. I think certainly improving those relationships between universities and private practises would be helpful. And then certainly there's a lot of PD that's provided, but making sure the PD is relevant to taking students in private practise. As we know, students in private practise typically essentially are observational placements and that's really hard in a busy private practise and I know Marlena and her colleagues have done some really nice work in this space, but in a busy private practise when you're taking someone off the floor to take a student, there are some costs involved in that and not just in terms of financial costs but in time and effort and energy and taking students isn't without some challenges.
So I think first is establishing good relationships with unis, making it really smooth and easy to take a student. I think that's number one, making sure that we have a clear calendar and so there's lots of universities looking for placements. So for us in terms of planning workforce and making sure the students have really good supervisory experiences, you know, understanding where every university wants a placement, you know, if you're a private practise, or you're a busy practise, I don't know when Griffith wants a placement or UQ wants a placement or La Trobe wants a placement. So somehow we need to have a really good overarching picture of the years blocks, if that makes sense. That would be super helpful.
I think a lot of practises have issues with space and time and diary planning. So I think from the university's perspective, understanding that would be helpful. And I do think it has to be a collaborative or shared responsibility. So you know, we love taking students and as Marlena said, we obviously see it as a recruitment strategy, but a lot of our clinicians love supervising students. So for them it's a really good opportunity to showcase and practise some of their mentoring and coaching and education skills. So for us it's a providing our own clinicians with career diversity as well, or diversity in their day at least. So that's a positive as well.
However, I do think there needs to be that shared responsibility between the universities and the placement. So whether it be, for example a shared clinical educator or some funding would be helpful, you know, those kinds of things would make it smoother to overcome some of those barriers.
Rik
The issue of observational student placements is a big challenge. Marlena, what advice can you give around observational moments and how valuable that can be and any advice you can give to private practitioners around this issue?
Marlena
So observational placements generally occur in the first half of a degree and they don't require too much time. So the student just follows around watches, there's no formal teaching or assessment that's involved in that. It might only be for half a day; it might be a few times a year. So low commitment, but super important because it exposes students early on to the private practise environment and then they put their learning into context when they've seen it. So really important. And if you're lacking time and you're not sure about students, I think the best way to go is to start with some observational, some of those low, low time and see how that goes before thinking about the more intensive block mode placements, which are generally five weeks long and run across the whole year.
Rik
The challenge we have, Medicare and private health insurance do not allow students to essentially treat. How does Healthier get around that or how can other private practises get around this issue?
Kerrie
Again, we have, we have a number of clinicians who are passionate about taking students and you really do need that passion to take on a student because it is extra in an otherwise busy day. And most of the clinicians who love taking students are super experienced clinicians who are a super busy in their day anyway, if that makes sense. We try very hard to organise patients who are happy to pay privately or are free. And that obviously takes time and energy, not just for the clinician but for the administrative team at the clinic to try and find friends, family people who are willing to come and be treated by a student. And it's not always hard and, but it's time consuming I guess to do that.
We do try and involve them as much as we can in the culture of the clinic and I think that's an important way of exposing them to what private practise is like. The only other thing I would say is that a placement is helpful, but we are even finding from the interviews that we're doing with our new grads, we're saying it's still different, you know, so by the time they get to their end of their first year, they'll go, I did a placement in a private practise and working in a private practise is different.
And so it helps and but it's only one strategy. So I think that's where we, that's where we ended up developing that structured new grad program, recognising that it takes time, five weeks is great. They're not doing a heap in that five weeks in terms of taking on the responsibility, you know, of a full-time autonomous healthcare professional. But then the structured program helps. So that's kind of a roundabout way of answering your question, but certainly finding someone who's passionate about doing it, spending time trying to create a list for that student and so that they are getting as close as experience as possible is super helpful. And then engaging them as much as they can in terms of the culture of the clinic. And that might be things like, I don't know, we had a trivia night on Friday night at our home clinic, so the student came to that, you know, it was for patients and it was about healthcare and, but the student ran the trivia night, if that makes sense. So those sorts of opportunities are still getting them exposed to what it's like working in private practise.
Rik
We're coming to the end of the podcast. I just want to ask, is there anything else that you want to share from your research or your experience in this space, Marlena, before we end up?
Marlena: Yeah, so I guess it's a complex area and as Kerrie said, it's a shared responsibility from the profession, from private practises, from the university, from the students themselves. This isn't a one person issue here. It's complex and I think that there's so much we can do in this space and work together collaboratively.
Rik
And I expect it does take a big investment financially and human infrastructure. Kerrie, do you just want to have one last comment?
Kerrie
Only that I think it's worth it. So investing in your people is worth it. We know that there are significant workforce issues and really when it comes down to it, investing in your people is worth it. So investing time and energy into establishing good relationships with universities to take students, I think is paramount. And then supporting the new grads in their first year of practise is super important. Recognising it takes time. It's not a two week, three week, five week, three month, you know, it's a lifelong journey. But certainly, supporting them over that first year of practise is paramount to ensuring success, irrespective of personality traits.
Watching for signs of burnout and listening for signs of burnout, I think is really important. And I think despite getting busier and busier, I think seniors in their home clinics need to watch that and support them through their practise. And the other thing is just reinforcing to students or new grads that they are prepared, that they are as prepared as possible coming into work. I think that, you know, they're always a little bit nervous and a little bit anxious and concerned that they're not going to stack up against their peers, but I think we need to reassure them they are prepared and that it's not a quick journey. It's a marathon, not a sprint.
Rik
And look, throughout my whole career I've always had concerns about do I stack up against my peers? But I really want to take this moment, to say thank you to you both. Your research has been invaluable for me as a leader of the APA and the physio profession. I understand investing in our students is crucial to the success of our profession and it takes time and commitment and I just want to say thank you for what you've done and what you're going to do for the profession. So keep at it. There's never been a better time to be a researcher and investing in our profession. Thanks so much.
Kerrie
Thanks Rik.
Marlena
Thanks Rik.
Outro
That was Rik Dawson, APA National Vice President, Dr Kerrie Evans, clinician researcher and clinical physiotherapist, and part-time Senior Research Fellow at the University of Sydney and Marlena Calo, Lecturer And Clinical Educator Manager at La Trobe University. You've been listening to another episode of Conference Conversations brought to you by the Physiotherapy Research Foundation and Pain Away Platinum and Content sponsor of the PRF. Thanks for listening and make sure you catch the next episode in the Conference Conversations podcast series.
END OF TRANSCRIPT
This podcast is a Physiotherapy Research Foundation (PRF) initiative supported by Pain Away athELITE - Platinum and Content Sponsor of the PRF.