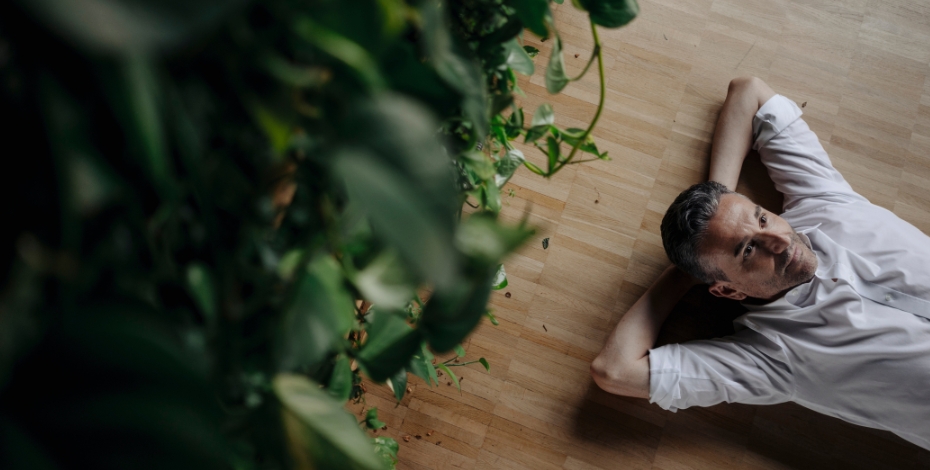 Health and environment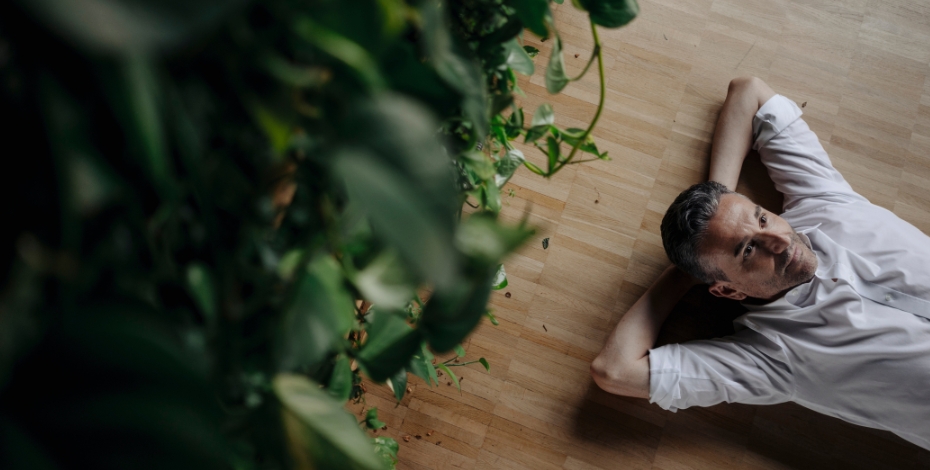 Our health, the environment and biodiversity are interconnected. The 'One Health' concept is an integrated, unifying approach to sustainably balance and optimize the health of people, animals and the environment.
In this episode, Dr Ken Winkel, leading Australian toxinologist and Senior Research Fellow within the School of Population and Global Health at the University of Melbourne, Professor Louisa Remedios, Physiotherapy Discipline lead at Federation University, Associate Editor for the Focus on Health Professional Education Journal and Special Editor for the theme of Respectful Inclusion, Diversity and Belonging, and Mirjana Jovetic, Policy & Government Relations Senior Advisor at the Australian Physiotherapy Association, talk about the One Health concept of achieving the highest attainable standard of health, wellbeing, and equity Worldwide, and how it applies to healthcare practice.
References:
Dr Ken Winkel, leading Australian toxinologist and Senior Research Fellow within the School of Population and Global Health at the University of Melbourne.
Professor Louisa Remedios APAM, Physiotherapy Discipline lead at Federation University.
Mirjana Jovetic, Policy & Government Relations Senior Advisor at the Australian Physiotherapy Association.
Intro
Hello and welcome to this episode of the Conference Conversations Focus 2022 Podcast Series. In this episode, Dr Ken Winkel, leading Australian Toxinologist and Senior Research Fellow within the School of Population and Global Health at the University of Melbourne, Professor Louisa Remedios, Physiotherapy Discipline Lead at Federation University, Associate Editor for the Focus on Health Professional Education journal and Special Editor for the Horizonal theme of respectful inclusion, diversity and belonging. And Mirjana Jovetic, Policy and Government Relations Senior Advisor at the Australian Physiotherapy Association, talk about the One Health concept of achieving the highest attainable standard of health, wellbeing, and equity worldwide and how it applies to healthcare practise.
Before we start this series of Conference Conversations podcasts has been brought to you by the Physiotherapy Research Foundation, supporting the promotion and translation of research and supported by Pain Away platinum and content sponsor of the PRF. Let's get started.
Mirjana
Before we begin our discussion today, I would like to acknowledge the traditional owners of the land upon which we are recording this podcast, the Wurundjeri People of the Kulin Nation and pay respects to the elders past, present and emerging. I'm Mirjana Jovetic, a senior staff member at the Australian Physiotherapy Association. And as part of my work, I've recently been talking to a large number of climate aware physios in Australia and overseas to workshop a potential strategy for the APA acknowledging the climate emergency and the impacts of the crisis on individual health, professional practice, the health system, our community, and the planet.
It is an absolute pleasure to welcome Associate Professor Ken Winkel from the School of Population and Global Health at the University of Melbourne and one of Australia's leading toxinologists. Also joining us today is Professor Louisa Remedios, an experienced educator and qualitative researcher. She is the Discipline Lead Physiotherapy at Federation University. Her previous role was as a teaching scholar and Director of Teaching and Learning Physiotherapy at the University of Melbourne. Welcome Ken and welcome Louisa.
Ken
Thank you.
Louisa
Thank you.
Mirjana
We're talking today about health and the environment. Ken is talking to us about One Health which relates to health practise in the face of the climate emergency. It's about creating true health service sustainability and requiring new ways of thinking and acting. We'll be talking about climate change challenges to healthcare delivery, but how through a One Health lens, there are opportunities to reimagine better ways of practice. Can you tell us more about that Ken? And why we need to be trying to adopt solutions like One Health?
Ken
Thank you very much for the opportunity to talk to this audience. The One Health idea is one of a smorgasbord of possibilities for thinking about how we address this challenge of governance, of culture, of mindset that has historically separated us from nature. So One Health centres our relationship with the ecology, with the living world to say that these things all interlinked, that we are not apart from nature, we are part of nature. So that connection of our system, in all its parts to the living planet is fundamental. It's acknowledged as underpinning the idea of One Health. So One Health is an approach that has been developed formally over the last couple of decades that has merged from a common concern of particularly veterinarians and doctors around emerging infectious diseases, pathogens from nature, but in concept it's broader than working together against the threat of infectious disease. That's part of the story.
But the bigger story is to centre nature in our activities such that we work as communities, as experts, together, incorporating different knowledge systems, different ways of thinking that come up with new approaches, new solutions that centre that connection of human health and wellbeing to animal and environmental health. That we can't separate these out. We need to work for common solutions. We need to bring in expertise of all different kinds in a transdisciplinary manner, in a transgenerational type of thinking to imagine systems and solutions to problems across scales from the local individual, small population all the way through to the planetary level.
So there's a lot of words there, but it's about this reimagining the way we engage with nature, whether it's in our personal activities at home, how we design our workplaces, how we design the way that we get to work, what we eat and all of our systems of business, systems of practice to be touching lightly on the earth. So that's common to planetary health, eco health, a lot of it is drawing on the tradition of indigenous health, but the particular formula of One Health is one that says we need to think of the system. We need to bring in multiple forms of expertise. We need to communicate and collaborate for new ways of solving these big problems that face us on the individual scale all the way up to the planet.
Mirjana
Perhaps if we start then looking at the individual scale because we know that this is a massive global issue, that we have things like the Paris Agreement to move towards Carbon Zero and do all of those things that really require government industry buy-in and so on. So as an individual we need to start taking steps ourselves. And from what I'm understanding then we move into a more community basis and then we look into a global. So as an individual say, physiotherapist, what would you say to physios as to what they can do at that level to get started?
Ken
I guess the concept is this a very One Healthy concept, which is to say everything is linked. So what we do as individuals collectively works together as groups of individuals at our societies and works to planetary scale. So we start with the granular and we say, okay, what is my waste pattern? What is my carbon footprint? How do I tread upon the earth in my activities where I live, where I work? What about biodiversity? Because there is a biodiversity crisis behind the climate crisis and we depend on the functioning biodiversity of the earth.
So what are we doing in our homes, around our homes, in our neighbourhoods to promote regeneration of biodiversity as opposed to destruction and diminution of it? What about my garden? What about my thinking about how I eat, what I eat? Where is it sourced from? These things are about local action, about personal action, but that then weaves in a form of practice and thinking about the world which says, I am conscious of my footprint, I am conscious of my interaction with the non-human.
And I then scale it up and talk to my colleagues. I talk to common minded individuals, whether it's in the APA or the AMA or Doctors for the Environment Australia, which I'm involved with. So we kind of have collective power to say, okay, we work in this hospital, what are we doing in this hospital about our waste stream to recycle, to reuse? Where do we procure our foods? What is the footprint of that source of food? What's its nutrient value? What does that type of food do for our patients? What do we have to action patient concern? Because the community is their potential group of patients. So how can we work with community organizations in allyship so that we can electrify this hospital or we can transform the source of foods, the types of foods we have in this hospital. What about the surrounds of the hospital?
For example, I'm involved with the project with colleagues in Burnley in horticulture looking at the green spaces in and around Victorian hospitals. So there's another dimension to it. Our construction of our relations with nature in the physical workplace or the home workplace. So there's kind of a number of things we can do to then generate momentum and action in our workplaces. And then we can work together through professional organizations to say, do we have a state or a national health sustainability plan? Do we have resources? Do we educate our students? What about the future students?
Let's create new ways of educating that centre earth governance as opposed to do not even consider it, that privilege, human economic priorities over the state of the planet. We need to bring these things and connect them back.
Mirjana
Louisa, when it comes to education, what might that look like for physiotherapists?
Louisa
I can refer to that notion of the importance of us at a personal level, but also as health professionals taking action. And you also refer to that notion of us getting together and collaborating as advocates for change. One of the things we can do and something that was done at the University of Melbourne in the Doctor of Physiotherapy program where the physiotherapy team was renewing their program that had been running for a while. And in doing that they looked at their intended learning outcomes for the entire program and they designed that very cleverly around the notion of the self or the personal, the professional identity you have as a health professional and then as a health advocate.
So that all intended learning outcomes were written across horizontally across those three identities, which meant that they could actually design and they wrote some beautiful intended learning outcomes around the personal responsibility around sustainability, our own awareness, our professional responsibility around waste and care. And then our promotion of sustainability through our health advocacy and making sure that our clients, patients have the best health outcomes without us contributing so substantially to waste. Which is part of the problem of being part of the health system, right, is we are so wasteful and helping our students understand how they could position themselves in a system to make change and not to generate more waste, but to contribute to a healthy environment for the patients and themselves. Really important educational tool. And I think they've done it very well.
Mirjana
And is this the type of training and focus that needs to be applied in every physiotherapy course? I've heard it said that the environmental focus should be part of every module, really, that's sustainability. What's your view on that?
Louisa
Oh, I'm a big fan of the idea that it's embedded across our programs, but I think in all our programs we need to think about the intended learning outcomes that we put before students. Because when we design an intended learning outcome, the students then, or the educators produce content to help the students learn through that information. Further, we assess it and then once the students are learning for assessment, it really helps them to drill more deeply into the ideas.
So I think it's essential that every physiotherapy program in Australia should have intended learning outcomes that relate to educating for sustainability and health and wellbeing of all. I'm a big fan of the SDGs, so the sustainable development goals and how that's integrated into all our programs. Whether it exists within all subjects, I think it absolutely is a possibility we just need to sit down and do it. Some of the universities like Victoria University, every subject has to justify that it's addressing sustainability, and at least one is the elements of the sustainable development goals within each subject, which gives the students a lot of information, but it situates that information in a way that matters to them because it's tied in with their professional identity and the work they do.
Mirjana
Many people would say that physiotherapy by its nature is one of the more sustainable healthcare professions if you like, given its focus on prevention and given its focus on exercise and that in private practice at least there probably aren't as many single use items as in a hospital setting for example. But there's so much more that physios could be doing I guess as leaders of their communities to have a voice and to encourage community focus on sustainability and, as you say, a focus on bringing nature, connecting nature, society and health together.
Ken, could you tell us about with the One Health approach, what that might tangibly look like in a practice with a healthcare practitioner working in the community, how do they start integrating One Health?
Ken
Okay, that's an important question, but I would like to just follow on from Louisa and her leadership within physiotherapy at the University of Melbourne, but more broadly within the medical faculty as a lighthouse of focus on the STGs and on educating for sustainability.
So the medical school has been slower than the physio program at the university in really focusing in on universalizing of, acculturating of normalizing sustainability thinking in education. So the medical school is catching up, but the leadership has been shown by the discipline of physiotherapy. And you're right that there's this neglect in medical schools and medicine of wellness and this emphasis on pathology. So this pre-occupation with pathology is part of the challenge we have around viewing nature.
So in the hospital's nature is viewed as a threat, a source of infection. And so that generates our mindset in the system to discard after single use.
So yes, you're right that the hospital system tends to generate more, but there's this whole cultural prioritization towards waste. And the approach that would be much stronger from a One Health point of view is to see nature as a source of growth and a source of vital health. And so that point you made about physiotherapy, being focused more on prevention, on wellness, on exercise, on of the best of medicines is something that we lag in medicine where the emphasis on the diagnosis and treatment of pathology after the fact.
So medicine needs to catch up to physiotherapy. I'm just going to make an explicit statement about that I think before talking about how do you make a One Healthy practice. Well, it's about starting to educate yourself about the impact of where you work and where you live and thinking about how can we make that more open to nature? How can we make that more regenerative nature? So is there a generation of waste through the fact that you're not using renewable energy? So you're promoting fossil fuels and air pollution, you're promoting greenhouse gas emissions, promoting heat in the atmosphere, in the oceans, acidification in the oceans, all of that.
What about the plastic streams? What about the waste that is generated by the practice in other forms, paper, cardboard? Is there some way that we can procure more effectively as a collection of health professionals to make sure, well the products that we get don't have plastic wrapping or they have a type of plastic that actually is renewable. So I have colleagues in Western Health who spend a lot of time interrogating their local systems, and system thinking is part of One Health. Where does my practise, my habits, my procurement fit into the system?
How can I maximize leverage collectively as groups of conscious, earth conscious individuals? How can we maximize our leverage to make a better system that says no, we will refuse to procure non-renewable plastic streams. There are some plastics that are harder to put back in the system. They're mixes of plastic types that are chemically challenging for the industry. Others are less so.
So colleagues for example, Western Health have interrogated the system to then strengthen their procurement streams to make sure we are using less but we are using better. And then asking questions about, okay, what about the buildings I'm in? Do I maximize the sunlight? Do I maximize the exposure to the changing seasons and the physical cues that help us as humans to relate to nature? What about the exposure to green space? Is there a way that we can strengthen the engagement, the fascination, the inspiration and restoration that is part of the benefits of nature engagement, maybe on a small way or maybe on a larger scale in and around our practice buildings?
What is the nature of the building construction? What is the carbon footprint of that? What about the heating and the lighting? What about the surrounds? Is it thermally incredibly hostile for the environment from promoting, as we know with bitumen, can crank up the temperature of the ambient environment 15 degrees. So that is really bad. Can we kind of create thermal structures through greening our workplaces that actually reduce the energy requirements that actually make an entirely nicer place, a more restorative place to work? So I like to point to places like the 60 Lester building if you've ever been into Carlton where we've got various nature based organizations and it's quiet, there's trickling water, there's running of natural airflows, there's light filtering in to every part of the building from above in a way that is profoundly relaxing. There's all this natural wood exposed inside the building that makes you just feel better. So can we migrate some of those ideas into our professional practises? Into our homes?
Mirjana
We know that the climate emergency is well and truly upon us. We know that it has significant health impacts such as increase in respiratory conditions. We know that there's more heat stress. All of these things will have an impact on how physiotherapists and other healthcare professionals practise and what interventions they will need to either adapt or change to treat their clients. Simple things when there's extreme heat suggesting that older people exercise in air-conditioned malls, do some walking there, clients may not be able to actually attend the practices due to the heat in other conditions. How does the sector deal with those changes? How does practice evolve and adapt? Are we seeing anything that could be helpful at this point for physios?
Ken
Well from the medical profession's point of view, the last federal election was very helpful because we had a change of mindset through the new Labor Government and the Independents and the Greens that said we have to take seriously climate change, biodiversity loss, we have to respond in policy ways to look forwards rather than backwards and to think about our relationship with nature in specific terms. So the possibility that has been advocated by the AMA, the Doctors for the Environment around a national sustainable health plan and getting a national sustainable health office and having every state health department have a sustainability plan that is resourced to help institutionalize, to operationalize these concepts, that is starting to take action. I think this week there was an advertisement for our director of healthcare sustainability within the Federal Health Department advertised for Melbourne. So things are starting to happen.
We know that the Labor Party promised to respond the last election with a health sustainability plan. So that is a trans watershed moment. But that reflects a lot of advocacy from a lot of individuals and certainly not just medicine. So the CAHA team led by nursing expert Fiona Armstrong has been a very strong advocate to say that Allied health has a very strong voice at the table. A lot of the action in hospital settings has come from nurses asking questions, making comments about the waste streams, about different ways of doing things and of working then collectively with doctors and other health professionals to say the system can change, we can make a better system.
Mirjana
What advocacy can you suggest for individuals? What can individuals do? We talked about a structure where we have an individual's community and organizational advocacy for example, or more global advocacy. How does the individual practitioner get involved in that?
Ken
Well start asking questions, start reading, start connecting with people who are change makers. And I would see Louisa as one of those people. She's been doing that of asking questions of particularly activating the energy of the youth. In the medical school, I've got to say they're leaders in making noise for change in the system, have been the medical students. So I would really strongly try to activate, energize and give agency to students in changing the system. And I think Louisa's seen that from a long way back.
Louisa
Yeah, to answer the previous question, I really want to draw on Ken's notion and reference to transdisciplinary learning. And he's talked about also this importance of collaboration and learning from others. And I feel that it's not necessarily going to be the medicos or the physiotherapists who are going to come up with the answers to these challenging questions that we have to be listening to people, the lived experience, our patients who actually, our clients who are out there also engaging in this space, also struggling to understand how to live in a healthier world and how to contribute to it.
And we've got the engineers and we've got all the other disciplines that can really inform our thinking. And I think what's really important for our students as well, it's our responsibility to educate our students. And I think that education has to be opening the doors to the other disciplines who can really help us understand more deeply what we can offer if we are simply replicating our own knowledge, the knowledge of physiotherapy and occasionally sort of going into the evidence of medicine. I don't think that's enough. I think we have to have our conversations with the engineers, the architects, people who have different ways of thinking and expose our students to different ways of thinking about this so that we can actually co-design solutions with our patients, if you like, with the clients we work with.
And our students are very clever. They're understanding their ways of knowing are different to our set ways and what we are wanting to teach them and asking them the questions, finding out more from them about the scope of what they're comfortable in engaging with and how they could advocate their own skills in advocacy. They've been used to asking for stuff for a long time. They're probably not as experienced in deciding who they need to ask. They're not as confident or as experienced in systems thinking. So they don't know how to scope the room for the politics of the room, who's carrying the power, who they need to speak to.
That's something we can teach them. We can give them frameworks for being successful as advocates of understanding how power is done and who does it and how they can engage in that conversation. And not to be intimidated by power structures that say no. Systems are only people and policies and it's the people who make the policies. So all this, I used to be really intimidated by systems and now I'm not at all. I'm in there with our students trying to change these systems.
Mirjana
There was quite a lot of reference to indigenous custodianship of the land. How does this tie into the One Health or the broader systems thinking that you were talking about today?
Ken
Well, I think the concepts we've been talking about are fundamentally going back to indigenous ways and knowing, being and doing first law, earth law, kinship with the non-human, earth-based governance, the rights of nature. So these are all things that are fundamentally first nations ideas. Wherever you look in the world, they're thought leaders if you like, in operationalizing a new way of engaging with nature that is deeply rooted in all ways the indigenous leaders. But it's not just the leaders, it's just the ethos of we have a responsibility to the earth because we use things from the earth. So that notion, which is a fundamentally One Healthy notion, is actually procuring an old indigenous idea that still of course exists within indigenous societies that say yes, I have a relation with the non-human that is long-lasting, profound and relational based is exchange based that I need to give back to the earth because I take from the earth, this just a fundamental tenet of indigenous thinking. So we need to recognize that a lot of the One Health transdisciplinary ideas system and thinking ideas at a collaboration across knowledge boundaries is really an indigenous way of viewing the world.
Mirjana
I was told recently that 80% of the remaining biodiversity on the planet exists on 5% of the land, the majority of which is under the custodianship of indigenous peoples. Does that sound about right to you?
Ken
Precise numbers, I'm not sure. But in general, yes. Whether you're talking about on a planetary scale or you're talking about in Australia, most of the remaining biodiversity hotspots are within indigenous protected areas or lands that are looked after by indigenous rangers. And yet they're radically under-resourced. And we know that western scientists do much better in collaboration with traditional owners and indigenous rangers because the view of a traditional owner is profoundly deep, long-lasting as opposed to the fly in fly out scientist who just sees a fraction of the story of the living continent of Australia.
And time and again we see the stories, for example, colleagues worked with Kimberly Rangers on Bilbies have kind of shown that they get much better results by working with traditional rangers. I know that throughout the top end of Australia where the ranger program is really strong, it's about two-way learning that's very much articulated led by Yolngu people kind of really articulating this two-way idea that we need to listen and come up with essentially transdisciplinary approaches. So it's again kind of circling back to reacquainting ourselves with the old ways really, which is what One Health has tried to put together but is fundamentally drawing upon that ancient tradition.
Mirjana
I can see how that's really applicable in areas where biodiversity still exists, out in the bush and…
Ken
Well it's one of these ideas we need to get away from, which is to say there's a lot of biodiversity in cities and that enhancing, enriching biodiversity within urban landscapes is a fundamental part of strengthening biodiversity within all parts of the planet. We cannot get away from the fact that we have these human cities. We need to design in a way which is friendly for nature, which doesn't have to be kind of large-scale greening of concrete jungles, but is to start to think about so-called tiny forests, start to think about micro habitats for insects. Start to think about the choice of plants that is good for reducing thermal footprint of the city for the health of humans, reduce the energy use of that city, but also to be friendly to the plants and the animals to allow more forms of biodiversity.
So that's where it's a mistake to think about almost othering nature. It's outside the city. People are fascinated about, is it the Falcons on Collins Street in one of the buildings there? And all over the world we see that there are all kinds of hidden spots of nature. Even where I live up Princess Hill north of the university, my colleague was walking around there the other night, Princess Park I think, and sent me a photo of a Tawny Frogmouth, I think it is the owl, I never knew was there. But that's so much of the story of nature in cities. We are not even seeing what's in front of our eyes. So I think Melbourne City has got an urban renewal plan, an urban forestry plan and is focused on building up these ideas of micro habitats. Royal Park is an example of that where they're trying to re-establish native grasses, re-establish native insects there, enhancing the number of bird species, trying to regenerate the web of life that is in our cities.
Mirjana
Ken, you gave a really nice model that demonstrated how our thinking needs to change from that economic centred perspective to the environment. Could you talk me through that?
Ken
You mean in terms of so-called capitalism 2, or alternative business models that reduce the emphasis on profit and so-called gross domestic product and then centre earth-based outcomes to say the purpose of business is not solely enriching a small number of individuals at the cost of the earth, but that we can retune the system to say purpose driven companies can deliver benefits for people broadly as opposed to a very few, can deliver benefits for the planet through really long term thinking rather than short term quarterly shareholder profit statements.
And they can deliver benefits for biodiversity and nature broadly by saying yes, we include in our purposes for being regeneration of the earth, such as increasing the trees, increasing the number of species, the number of individuals of those species in a certain locations where some organizations have been structured directly around those social and environmental purposes rather than numbers in a bank account for a small number of individuals that is heedless of the externalities of that business, the plastic pollution, the carbon pollution, the endless waste.
Mirjana
if we are looking at this massive problem that has got so many different arms to it, a lot of people throw their hands up and feel completely overwhelmed by what do I do? What could I as a small individual person do? And we've talked through some of the recommendations, some of suggestions you've made as individuals and we've talked about bringing in a biodiversity focus and nature focus and indigenous voice in into that. And we've talked about some of the advocacy elements. What would be your key messages? What would you say are the top priorities for perhaps the physiotherapy profession, the individual physiotherapists, the association and our communities to be thinking about that isn't quite so overwhelming. We can't do everything at once. So what do we do? Louisa?
Louisa
I will respond as an educator, listening to Professor Marcia Langton's presentation this morning and her extraordinary focus on the constellations and the stars and it's seeing every single young person who steps into study physiotherapy as having that potential to make massive change. Education is everything. So respecting our young people, giving them the space to learn so they can make a difference so that they can find their power and voice as practitioners to make a difference.
We have a lot of students in physiotherapy and together they can make a massive difference into the future. You know that indigenous notion of caring for the young, being responsible for the next generation, caring for them, assisting them, I thought that came across very powerfully this morning and it really resonated as an educator, that is our responsibility if we choose to be paid by universities to educate the next generation or we choose as private practitioners to educate and in the public sector, if we are working with younger people, we have responsibility for their future, not just ours.
And giving them the tools to help them, teaching them the skills of collaboration, understanding that they're part of a big mob, a big tribe who really want to make a difference and everyone's action contributes. So I'd say get those intended learning outcomes written, embed them into your programs, assess them to encourage students to see that we value this knowledge and that we can apply this knowledge. Work with your clinical partners because they also, I mean they're in a space where they walk into living labs and the opportunity for them being in that laboratory to learn for how they can influence and make a difference as Ken has been saying is very powerful. We have a lot of power in our hands and in their hands and I think we need to, you know, energize and encourage everyone to step forward.
Ken
I guess I would go back to what Kerry Arabena, who was the chair of indigenous health at the University of Melbourne, what she said as basically the summation, I think of her thinking over a PhD that we are all citizens of the earth, indigenous to the earth and therefore we have custodianship responsibilities to the earth. That this not an indigenous issue for others. We are on the earth, we are passport holders to earth citizenship. So therefore, we have a customary responsibility to think about our footprint on the earth and to look after mother earth.
So it's this philosophical cultural consciousness is number one to say, okay, how can I then start to operationalize this idea that is in Kerry's words post reconciliation, we are all indigenous to the earth, we all draw upon the resources of the earth. So how can we think about earth consciousness in what we do on a daily basis?
And then through that almost mindfulness of our custody identity-ship role. Look at questions small and large about how we act, how we procure, and then work with others. So am I wearing a hydrocarbon industry piece of plastic underwear or do I wear bamboo based product? How long is this product I'm buying going to last? How much of that is just going to the e-waste pile in Nigeria that's going to poison others elsewhere, export my toxicity. Can I choose wisely in my practise in my life? But number one, thinking about that cultural issue of I am indigenous to the earth, I have a custody responsibility to the earth.
Mirjana
Thank you both so much for your time today, your wisdom. There is so much to think about and digest and it's very inspiring and I hope that by hearing you today, our profession and others become inspired to make change, ask the questions and collaborate with others. Thanks so much.
Outro
That was Dr Ken Winkel, leading Australian Toxicologist and Senior Research Fellow within the School of Population and Global Health at the University of Melbourne, Associate Professor Louisa Remedios, Physiotherapy, Discipline Leader at Federation University, and Mirjana Jovetic, Policy and Government Relations Senior Advisor at the Australian Physiotherapy Association. You've been listening to another episode of Conference Conversations brought to you by the Physiotherapy Research Foundation and Pain Away Platinum and Content sponsor of the PRF. Thanks for listening and make sure you catch the next episode in the Conference Conversations Podcast Series.
END OF TRANSCRIPT
This podcast is a Physiotherapy Research Foundation (PRF) initiative supported by Pain Away athELITE - Platinum and Content Sponsor of the PRF.