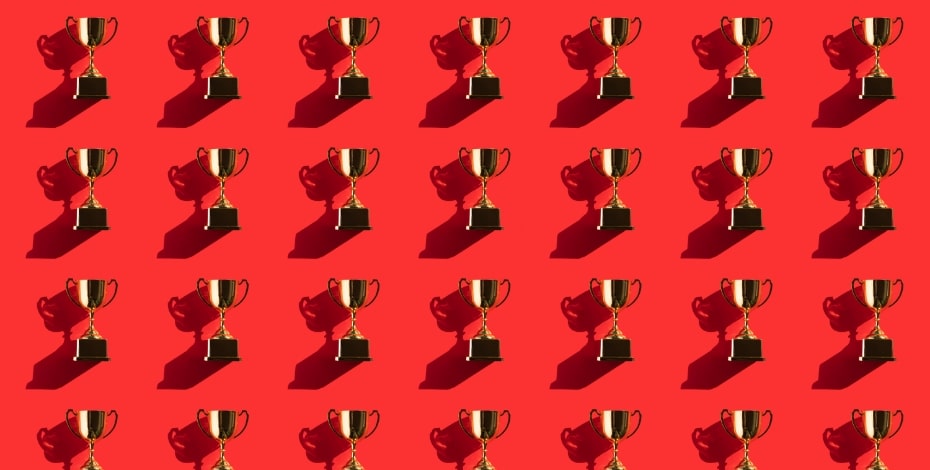 From baby play to teaching physio students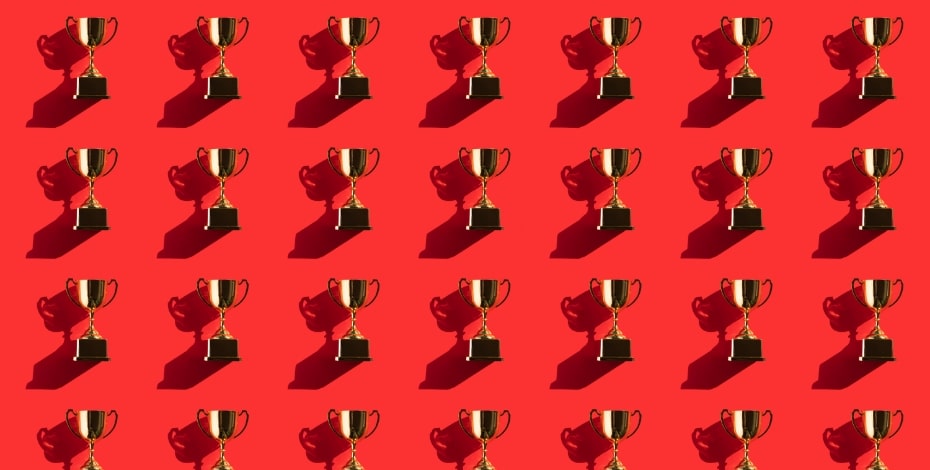 At the recent 2022 Australian Allied Health Awards, Physiotherapist of the Year was awarded to two APA members, Nicole Pates and Sam Suke. Here each talks about their achievements.
Helping parents to help their babies
Nicole Pates APAM MACP is an APA Paediatric Physiotherapist and the founder of Western Kids Health, a paediatric practice in Perth offering multidisciplinary care to children from babies to teens.
Her team at Western Kids Health nominated her for the 2022 Australian Allied Health Physiotherapist of the Year award for her efforts in setting up the Baby Play Academy, an online hub for parents providing play-based activities and support to parents.
'I've always had a passion for not just seeing kids but seeing families. Our organisation focuses on empowering the parents and working in a strengths-based family-centred care model,' Nicole says.
During the lockdowns of 2020 and 2021, Nicole's practice shifted to a virtual model of care.
While she felt that the families she worked with were getting the support they needed through virtual parents' groups and check-ups run by Western Kids Health, Nicole noticed that many parents were stressed about their children not meeting developmental milestones and that this was exacerbated by the sharing of a lot of misinformation on social media and the internet.
'Parents were spending a lot of time online, lacked face-to-face support and were anxious that their little ones were not achieving milestones.
'The shift to focusing on major milestones made me really sad because when we look at motor development, there are so many interacting factors and so much connection, attachment and shared joy in all the mini milestones… it was sad to see parents missing all the little gains as they were so focused on major milestones,' Nicole says.
So Nicole, who had just given birth to her second child, started an Instagram account to provide support to new parents with information about baby and toddler milestones, motor skills development and purposeful play ideas.
'I put a lot of focus on helping parents to understand normal variance in development and to focus more on play-based connection, purposeful play.
'I created simple DIY play ideas with underlying gross motor, fine motor, cognitive and emotional components to help parents play and connect,' Nicole says.
The number of Nicole's followers grew rapidly, to the point where it was becoming difficult to respond to everyone's questions and concerns.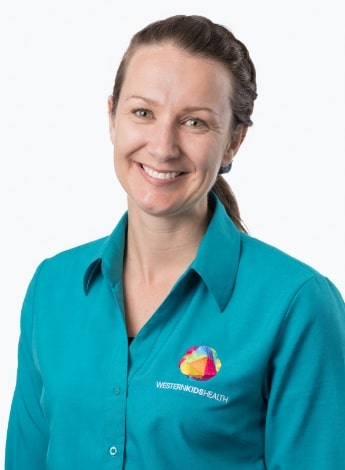 Nicole Pates.
The solution was to set up an evidence-based educational website for parents—the Baby Play Academy—with learning resources, community forums and support, including one-on-one chats with clinicians.
More recently, she has added the Toddler Play Academy, with a focus on activities for toddlers once they are walking.
The programs focus on stages rather than ages, to avoid sidelining families whose children are developmentally delayed.
'Often, as parents, we feel we are never enough or that we're too helicopter.
'I wanted to create a strengths-based, responsive, non-judgemental space where we can meet parents where they're at and support them in the goals they have.
'That's my mission within Western Kids Health, with the Play Academies,' Nicole says.
A big focus of the programs is on encouraging babies and toddlers to engage in risky play, challenging their physical limits and supporting the development of emotional resilience and self-esteem.
'I noticed that a lot of parents are nervous about letting their babies or toddlers explore and challenge their limits due to fear of injury, lack of access to environments that facilitate risky play and judgement from other parents.
'The programs give parents the necessary tools to weigh up risks, educate others and overall feel more confident about stepping back and letting their little ones take risks,' Nicole says.
While the Baby Play Academy is available to all parents, Nicole says her practice has found it very useful for working with families who are needing more support or who live in regional areas and might not be able to access regular therapy sessions.
'These two programs are ideal for families looking for evidence-based information on supporting their child's physical, language and cognitive development through play and the programs are a fantastic adjunct to therapy,' Nicole says.
Nicole continues to work on improvements to the two websites, which were formally launched in July 2022.
In the meantime, Western Kids Health is also expanding, from the handful of staff it started with in 2018 to a roster of 35 clinicians including physiotherapists, occupational therapists, speech pathologists, dietitians and psychologists in an environment that encourages multidisciplinary care.
Visit Western Kids Health here for more information about the Baby and Toddler Play Academies. Nicole's Instagram account is @nicole_kidsphysio.
Teaming up to provide quality private practice placements
It has been a busy couple of years for APA Musculoskeletal Physiotherapist Sam Suke APAM MACP, who established his own practice, Exercise Thought, in February 2020, right before the COVID-19 pandemic forced everything to change.
Recently he was rewarded for his hard work, winning Physiotherapist of the Year and Allied Health Educator Excellence awards at the 2022 Australian Allied Health Awards.
'We learn the most during times of trial and COVID was definitely a tough time, but I wouldn't change it for the world. It was a great opportunity to develop new systems and to demonstrate our value as physiotherapists and justify why we should continue practising as essential workers.
'It was also a tremendous opportunity to develop methods for helping people remotely,' says Sam.
In fact, some of Exercise Thought's clients during and since the COVID lockdowns have been based overseas, from countries including Canada, Bali and Guatemala.
In addition to growing his practice both physically and online, Sam also developed a new approach to hosting physiotherapy student placements in private practice, along with a suite of resources for students, clinics hosting students and universities.
Implemented during the pandemic, it aims to provide a rich learning experience for students in the private practice setting.
Exercise Thought's team approach sees groups of two to five students working together with physiotherapists during placements.
'Students consistently report that they learn more when they attend placement as part of a team with two to five students per placement.
'This enables students to act with one another instead of fearing embarrassment in front of their supervisor.
'It also enables the sharing of ideas—five brains are much better than one.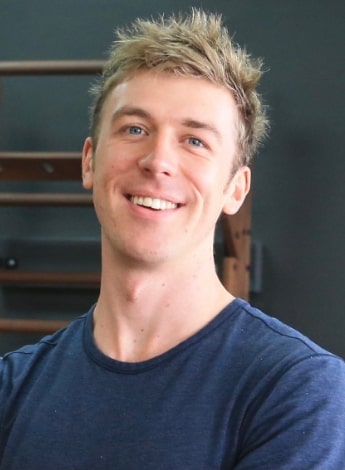 Sam Suke.
'We find that the students' learning elevates to that of the highest student instead of relying solely on the knowledge base of one student,' Sam says.
While it might sound a bit crowded, Sam says that in practice, only one or two students will usually sit in on a consultation session.
Sam has developed a clinical placement framework for students that assists them in understanding what they are seeing in the clinic to maximise their learning.
'We know that exposure to clinical cases is not sufficient; students need opportunity and frameworks to deeply understand the clinical interactions.
'The resources we've developed make it possible for students to really dig deep into a clinical interaction and thoroughly understand not just the presentation, but also the clinical reasoning of the physiotherapist and their own clinical reasoning. It has to be much more than just observing,' he says.
Students also get the chance to practise their skills in the clinic.
'We know that there are specific hands-on skills that students need to be competent in, in order to be effective physiotherapists.
'We have a checklist of hands-on skills that students should be confident with before they start and finish the placement,' Sam says.
Since beginning the program, Exercise Thought has hosted nearly 100 students on placement, which is impressive for a clinic that has grown from one physiotherapist to three physiotherapists over the nearly three years it has been in existence. Feedback from the students has been very positive.
'We get told by students that they strongly prefer being in a team and that they feel much more prepared to work in a private practice after our placement.
'Students report an average of four out of 10 preparedness to work in private practice before placement and an average of seven out of 10 after the placement, which we're happy with given that it's only a five-week placement,' Sam says.
Students are drawn from all of the physiotherapy programs in Victoria and Sam is keen for other physiotherapy clinics and universities across Australia to use and adapt the resources to suit their needs.
'We've had a lot of support from the universities and their willingness to have Exercise Thought experiment with a new approach in hosting students is greatly appreciated.
'We would like to see universities in other states welcome team-based placements for their students because we've seen such great outcomes here in Victoria,' he says.
Sam's also keen for further research to be performed to validate the placement methodology and frameworks he has developed.
In the meantime, he plans to keep refining the placement framework and to grow his business now that COVID restrictions have largely been lifted.
Click here for Exercise Thought's freely available online student placement resources.
© Copyright 2023 by Australian Physiotherapy Association. All rights reserved.