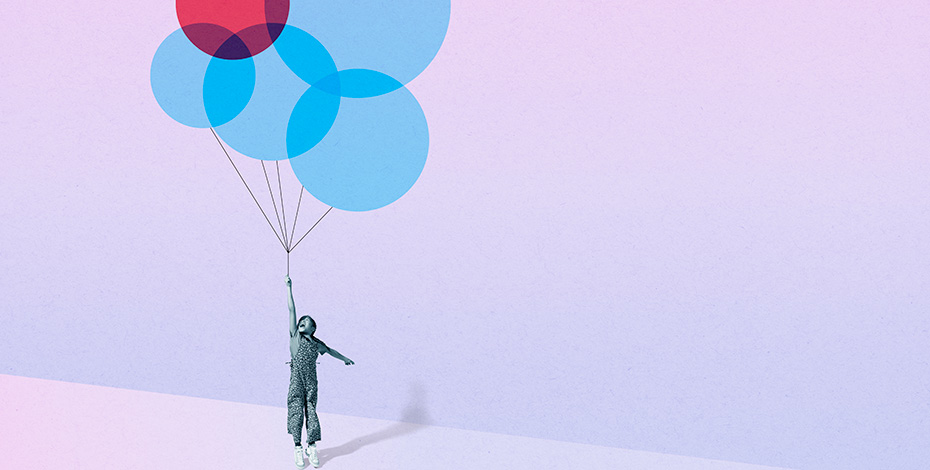 Childhood rehab model sets the standard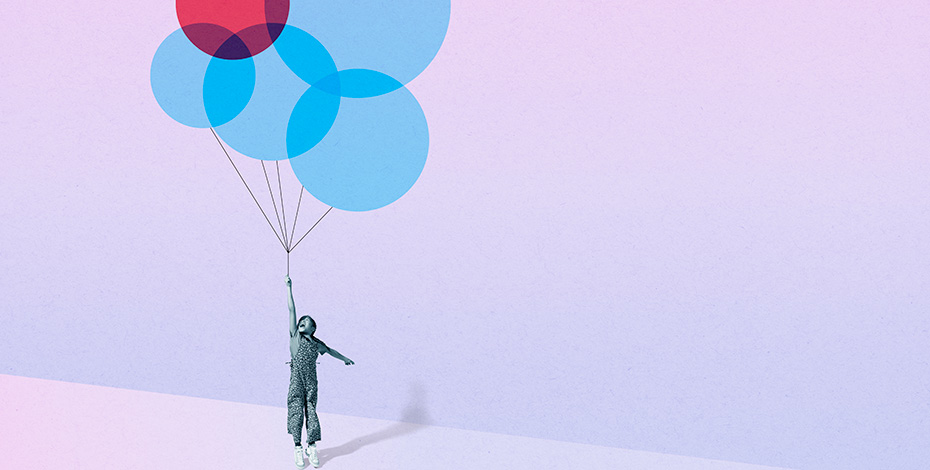 A publicly funded paediatric rehabilitation service in Victoria is helping shape the direction of care for children affected by trauma, injury and illness, both nationally and internationally. The unique service is leading by example and others are taking note.
Sitting in the auditorium at the International Brain Injury Association's World Congress on Brain Injury in Dublin, Ireland, in late March this year, Dr Adam Scheinberg broke into a grin when a name flashed up on the screen during the keynote address.
That name was the Victorian Paediatric Rehabilitation Service (VPRS), and the service was being lauded as a world leader in the field of paediatric rehabilitation.
'The keynote speaker said, "We're so far behind in Ireland. We need to aspire to world-class service" and the first line they put up on the screen was "VPRS model of care",' Adam says.
'Without tooting our own horn too much, the VPRS is the only service in Australia that has a state-wide model where teams are employed within the regions, outside of the metropolitan area.'
As a paediatric rehabilitation specialist physician and the state-wide medical director of the VPRS, Adam works within this model of care that has others, including the Irish, sitting up and taking notice.
He joined the service at a crucial time in its expansion, as it fanned out across Victoria via multiple regional and rural sites in key locations, effectively bringing paediatric rehabilitation from the city to the country in a way that's never been done before in Australia.
Those foundations, laid more than 10 years ago, have created a service that has earned the respect of health providers at home and abroad today.
While quick to acknowledge the excellent paediatric rehabilitation services currently operating around the country, Adam says the VPRS differentiates itself by employing practitioners out in its regional sites.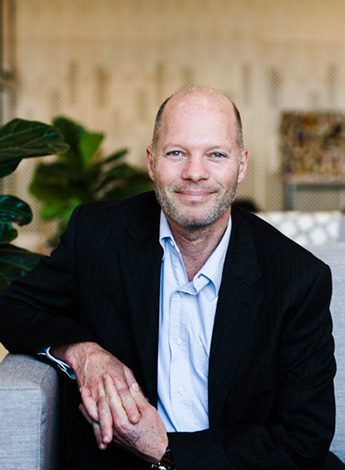 Dr Adam Scheinberg.
They work and live locally and their knowledge about their respective local communities is deep-rooted.
'The advantage is that the Bendigo physiotherapist knows where the sportsground is in Bendigo; they know where the sporting teams are; they know where the disability, sport and recreational program is. They're local and there's a huge advantage in that,' Adam says.
The VPRS currently employs between 150 and 170 staff across the state, most of whom are therapists, and the largest percentage of those are physiotherapists.
'Some of the VPRS programs are more physiotherapy-led, while others are psychology-led.'
However, physiotherapists are involved with just about every patient who comes through the VPRS, Adam says. The teams work in conjunction with local health services and are fully funded by the state government.
Sharing the care far and wide
The VPRS began in October 2005 with inpatient and ambulatory services at The Royal Children's Hospital, Melbourne, providing specialist paediatric rehabilitation in partnership with children and families who require interdisciplinary, goal-focused care.
A second Melbourne tertiary site, at the Monash Medical Centre, was added two years later.
During the next decade, ambulatory services were intermittently spread out across the state via six more sites in Geelong, Traralgon West, Bendigo, Shepparton and Ballarat and on the outskirts of Melbourne in Ferntree Gully.
Each regional site operates from a state-owned level 4 rehabilitation centre and most share facilities such as hydrotherapy pools and gym equipment with existing adult rehabilitation programs.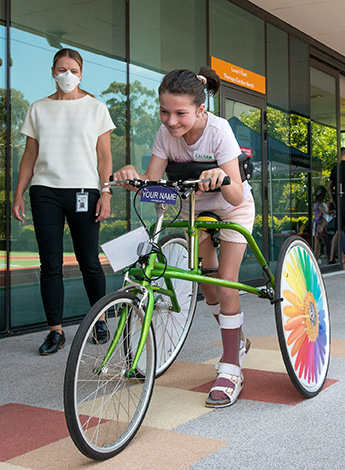 Patient Kelsey Jones joins in the VPRS athletics training day with Paralympic Australia, supported by physiotherapist Tanya and allied health assistant Cathy. Photo: VPRS.
The VPRS teams at each site work with local paediatricians and medical professionals as part of the interdisciplinary approach embedded in the VPRS model of care.
Each site has its own coordinator, who liaises directly with the families of the children requiring rehabilitation to link them with suitable programs. And each site employs its own staff, receives its own funding and provides its own programs that are tailored to the needs of the local community.
'In Geelong, for example, the VPRS team is at the McKellar Centre, which is a very big rehabilitation centre—mostly for adults, but there is a purpose-built paediatric facility there too.
'In Bendigo, it's at the John Lindell Rehabilitation Unit, which has a paediatric section. They're building a new purpose-built paediatric wing, as is Ballarat.
'In Shepparton, they're looking to build something but presently it's run out of Goulburn Valley Health, co-located with the adult rehab service.
'That's how the government chose to site the paediatric rehab programs—alongside adult rehab programs.
'It makes sense because you have some shared facilities and you also have the ability to transition patients smoothly from the paediatric team to the adult rehab team.
'For example, if we have a 16-year-old or 17-year-old who needs to transition to adult rehab care, that team can come into the room and meet the family and say, "Hey, we're just across the corridor. In another year, you come across the corridor and the paediatric team can come with you and you can meet us."
That's worked really well.'
Acute care at the heart
Children and adolescents are referred to the care of the VPRS teams from a variety of sources.
Many have experienced functional loss as the result of major trauma such as car accidents or spinal cord or brain injuries. Others might have acquired conditions such as stroke or encephalitis or congenital issues like cerebral palsy.
This broad spectrum of conditions, with different needs for rehabilitation, requires a wide breadth of services.
'To that end, The Royal Children's Hospital and from 2017, Monash Children's Hospital, each have major trauma centres for acute, subacute and inpatient care as well as providing ambulatory services, while the six regional VPRS sites primarily manage ambulatory care.
Erin Muling is a grade 3 senior physiotherapists employed by the VPRS and is based at The Royal Children's Hospital, Melbourne.
Erin has been with the VPRS since June last year, having relocated to Melbourne from Sydney, where she was team leader and a senior physiotherapist in the rehabilitation department at Sydney Children's Hospital for seven years.
Prior to that, Erin worked an elective and her first graduate year in the cerebral palsy service in paediatrics at The Royal Children's Hospital, Brisbane (now the Queensland Children's Hospital) while undertaking her master's at Griffith University.
She has also worked in the UK, at Evelina London Children's Hospital, a major tertiary hospital and the second largest provider of children's services in London.
'It's interesting for me, with my background at a few different services here and overseas, to look at this model of care with the VPRS,' Erin says.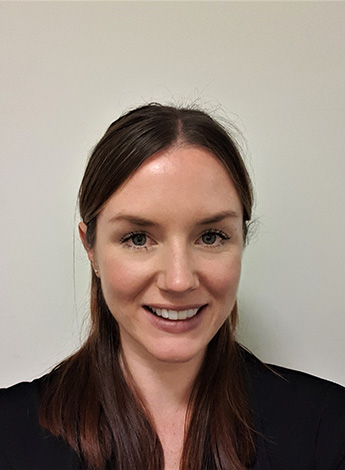 Erin Muling.
'Some of the other rehab services around Australia will do outreach clinics, but the idea is that other services provide ambulatory or outpatient services, whereas VPRS tries to provide these outpatient services closer to home.
'The difference with The Royal Children's Hospital and Monash Children's Hospital to the other six VPRS sites is that we also provide inpatient services in addition to outpatient services.'
Erin's primary focus is on inpatient care. However, she also works in outpatient services, depending on the case load.
The Royal Children's Hospital has capacity for 12 inpatient beds and Erin says no two days on the ward are the same.
She typically sees children and adolescents to assess them for more involved medical procedures, sees inpatients on the ward and helps with the allocation of inpatients to the other physiotherapists on the team.
But the role encompasses much more than that. Erin also helps patients with complex movement disorders, allocating and managing case loads and mentoring junior physiotherapists. A large part of her clinical work with her young patients directly reflects one of the key VPRS values—family-centred care.
'One of the things that we establish early on in rehab, when we're getting to know a patient, is what their family unit is like, even their broader family unit. What are the dynamics? What sort of support can be offered?
'I think it's really important to have that family support and resilience, particularly through an inpatient journey.
'Initially, when patients come to you for the first time, those early weeks can be very hard, particularly for families and the children. It's important for me to approach the kids with kindness.
'It's also so important to build rapport and to get a feel for what I can add to the rehabilitation process that will bring some joy or be something the child is interested in.
'The key is to get to know the patient a little bit more, to understand what they enjoyed beforehand, so you can bring some of that to their rehab.
'With the younger cohort, you have to do more play-based therapy to get your rehab achieved and that can be a big challenge.
'You need to build rapport with the little ones, but it's equally important to help and educate the parents through that time as well, to give them an idea of what time frames we're looking at and what's likely to be our end point.
'I remember working as a student in one of my first paediatric placements. I always knew I wanted to go into neurological rehabilitation but I thought I'd work with adults.
'You can be a little more direct with adults and give them instructions. But a three-year-old is much more challenging,' she says.
Ambulating out to the regions
The VPRS assists with the coordination of care of its young patients across different services using a regional coordination strategy.
Ambulatory rehabilitation, the focus of work for the regional and rural VPRS sites, is for children who do not require overnight hospital care and are being cared for at home but who need specialist paediatric rehabilitation services to meet their rehabilitation goals.
Rehabilitation may be in person or via a videoconference and in locations such as at a VPRS centre/hospital, at a child's school or kindergarten, at their home or in the local area.
Before she became a grade 2 physiotherapist at the VPRS site at Monash Children's Hospital, Karen Foreman spent seven years working at the regional VPRS site in Gippsland, based in Traralgon.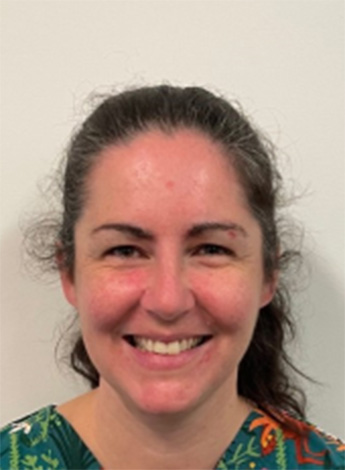 Karen Foreman.
Her firsthand experience out in the community cemented Karen's passion for working in paediatric rehabilitation and helping her young patients through what is often a very stressful time in their lives and those of their families.
One of the benefits of having the regional and rural sites, Karen says, is that the practitioners acquire a solid local knowledge and understand how best to help families access the raft of services their child might need post-inpatient care.
Because of the vastness of the area covered by the VPRS sites, having them located across the state also means less travel for patients and their families to access those services.
'Even though I was technically in Gippsland, I could still be four hours away from my patients. And that's just in Gippsland. It's another couple of hours to get to Melbourne from there.
'So you can see it has a significant impact on patients and their families to be able to travel locally.
'It's just so much easier to have people in the regions who know the regions. I knew all the local therapists,' Karen says.
'It's easier to get good continuity of care if you know the area. Having somebody who is in that region, who knows all the local providers and who has the potential to do home and school visits can really help the families transition from inpatient stay to what life looks like in the community setting.'
The New Zealand-born physiotherapist cut her teeth in paediatric rehabilitation after landing her first job in Australia as a generalist physiotherapist at Sale Hospital in Gippsland.
Before moving to Victoria, Karen had no idea where Sale was or what it was like living in regional Victoria. She had grown up in the hustle and bustle of Auckland and considered herself a city girl before moving across the ditch to Sale.
Karen joined the VPRS team at nearby Traralgon in 2014.
'I envisioned being there [Sale] for two years and then going back to New Zealand. But as it turned out, I enjoyed the different aspects of working in a regional centre. I got into physiotherapy after I started coaching gymnastics and there was a little girl who had a disability.
'I worked with her through gymnastics and thought that was pretty cool. From there I decided to go and study physio, knowing that I wanted to work with children.'
At the VPRS site in Traralgon, Karen spent a fair amount of time travelling out in the community for school and home visits before and after children were discharged from a tertiary site.
Often her work with a local family would begin prior to them bringing their child home, making sure that the home was set up and ready to accommodate the child's needs, such as in the case of a child who was not able to walk.
'The child may have completely different care needs from what they had previously. So the majority of the time we have families involved and we get them participating in therapy too so that they can learn what they need to do to take their child home,' Karen says.
'It's really nice to see the progress they make but it can be quite a stressful time for some families, particularly those who have children with new injuries.'
 Karen is now based at the Monash Children's Hospital as a grade 3 senior physiotherapist and her day-to-day work features more inpatient rehabilitation than at Traralgon.
She is also now part of a bigger multidisciplinary team and has some mentoring responsibilities. However, Karen says there are many similarities between the tertiary and ambulatory settings, namely attending clinics and seeing patients.
'The kids we see at Monash Children's are more unwell, I guess, and earlier on in their rehabilitation journey,' she says. 'I oversee a team of six and we see some of the more complex cases that require that tertiary-level input.
Playtime as therapy forms part of the rehabilitation work undertaken by VPRS clinicians at both tertiary and ambulatory sites. Photo: VPRS.
'At Traralgon I was the only physiotherapist. I was working full-time and there was an occupational therapist three days a week, a speech pathologist two days a week, a social worker two days a week and a neuropsychologist one day a week. You're on your own, but not completely on your own.'
A focus on learning
A crucial way that the VPRS integrates its tertiary and ambulatory clinicians is by hosting three all-day education days each year.
Practitioners of all disciplines from each of the rural and regional sites travel to a tertiary site, generally The Royal Children's Hospital, Melbourne, for the educational events.
Adam says the mornings of these events are generally set aside to allow everybody to get together to discuss or learn about a particular topic, while in the afternoons people from different disciplines break off to look more intensively at issues specific to their respective professions.
'We bring everyone physically together and as part of that day, the physios get together as a group as well. Everyone might do some skill training or discuss the latest research or it can just be a meet and greet,' Adam says.
'There's a whole bunch of ways that we bring the eight sites together.'
The VPRS also works in conjunction with research partners to improve participation and outcomes for children and adolescents through research, knowledge translation and education.
Adam says the VPRS invests in a great number of research projects, some of which he leads. It is currently undertaking a large physiotherapy-based research project, which it will soon detail. The service has also done a lot of research into chronic fatigue syndrome in children and adolescents.
'We run probably the biggest program in the state for adolescents with chronic fatigue and our physios are quite involved in that program too,' Adam says.
'There are excellent paediatric regional services throughout Australia, it's not about the quality.
'The VPRS model of six teams being employed within regional Victoria to serve their local populations is unique, and combined with the two tertiary sites means that every child in Victoria can access a specialised rehabilitation program close to where they live.'
© Copyright 2023 by Australian Physiotherapy Association. All rights reserved.