A common thread of caring
What matters most? This is asked during National Palliative Care Week this month (19–25 May) to encourage the community to plan ahead for end-of-life care. Here, a number of physiotherapists with palliative care experience offer their insights into this important area of care.
Placing physios at the forefront through voice and knowledge
Pauline Cerdor touches on the role of physiotherapy in palliative care over the years, highlighting the development of advocacy and research to inform clinical practice.
Physiotherapy in palliative care challenges the therapist to design innovative and creative treatments; use a broad spectrum of physiotherapy and communication skills; support patient-led physical and functional goals; educate the patient, family and carer; monitor ever- changing functional levels; confront their own mortality, but primarily to be committed to supporting people to live fully until they die.
Although the first hospice, St Christopher's, was founded in 1967 by Dame Cicely Saunders and rehabilitation, in a very limited capacity, was seen to be part of cancer treatment, the role of physiotherapy was slow to develop and considered to be limited. It was not until 1993 that the Oxford Textbook of Palliative Medicine included a chapter on physiotherapy.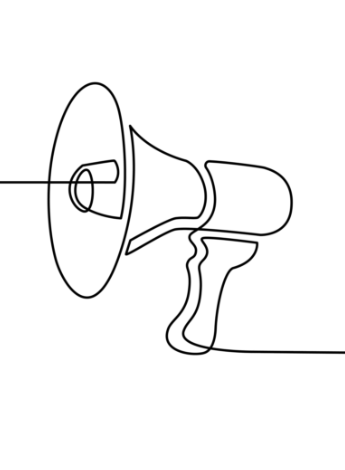 Over the years in Australia, individual physiotherapists advocated for acknowledgement of the extensive role we have in palliative care. However, it was not until Cairns in 2011 that Palliative Care Australia (PCA) invited the first allied health professional, an occupational therapist, to be a keynote speaker at their conference— formally acknowledging the role of allied health in palliative care. Eleven allied health professionals (six occupational therapists and five physiotherapists) met at that conference and established Australian Allied Health in Palliative Care (AAHPC).
In 2013, after being approached by palliative physiotherapists, the APA established the Cancer, Palliative Care and Lymphoedema (CPCL) group, which converted to a National Group in 2017 and now has more than 220 members. This network offers three main functions—organising professional development events for members, creating the career pathway to titling and specialisation for members and, advocating for physiotherapists and patients in CPCL clinical areas.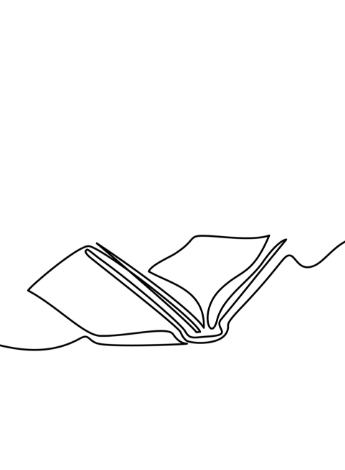 We, as members of the APA, can place physiotherapy in the forefront of this field by:
assisting in shaping policy (eg, national palliative strategy)
undertaking, participating in and sharing research—Australian, international and interdisciplinary
submitting abstracts to a range of physiotherapy and interdisciplinary conferences
contributing to education in work environments, undergraduate and postgraduate fields
developing and strengthening connections with PCA and state branches, CareSearch and other national and international palliative organisations
writing submissions to government enquiries
connecting and sharing with other professional organisations
submitting physiotherapy specific blogs and articles to CareSearch, European Association for Palliative Care and other electronic platforms.
Physiotherapy research has also developed. The APA has the research portal, and there's the Physiotherapy Evidence Database (PEDro). CareSearch, an online palliative care knowledge network, provides excellent up-to date information, evidence, research and resources and allied health information. CareSearch also supports researchers with the research data management system, which is available free of charge for palliative researchers to assist in designing surveys and collecting research data.
Facebook groups, national and international, are a great way to connect, ask questions, seek support, update on research and view professional development options. Some of the many available include the CPCL, the AAHPC, Palliative Rehabilitation (an international resource with over 2000 members) and the European Association for Palliative Care. There are now also many other resources available.
Physiotherapists treat patients with palliative care needs in many different environments and therefore, no matter in which area of physiotherapy you work, or how many years you have been practising, it is important to have some knowledge of palliative care and where to obtain information, support and evidence to inform your clinical practice.
Pauline Cerdor worked for nine years in a palliative care unit and previously at CareSearch, chronic pain management/education, Workcover rehabilitation and senior positions in country hospitals. She is currently secretary of the AAHPC and a member of the CPCL network. Now retired from clinical work, Pauline remains active in promoting the role of allied health, in particular physiotherapy, in palliative care.
---
Helping make the remaining time count
Extensive experience working in palliative care in the private practice setting has given Helen Eason many touching personal insights into the vital role physiotherapists can play in helping patients live well in their time of need.
My interest in working in oncology palliative care began in 1997. I was thrown in at the deep end as a grade 1 on an orthopaedic rotation when a 32-year-old man had a femoral spontaneous fracture during a soccer match. He was diagnosed with stage 4 sarcoma and had an above- knee amputation all in one day. He was the most challenging, but professionally rewarding, case to rehabilitate, and the experience changed my career path forever.
I find the challenges of palliative patients, the complexities of each individual presentation, are actually rewarding. No two patients have the same issues, so I get to use all my musculoskeletal, cardiovascular, and neurological knowledge. That means every day is different. I am constantly challenged and never bored.
A common misconception about working palliative care is that it would be depressing being constantly surrounded by death.
Collaborative care is essential. I love the teamwork that occurs to help clients negotiate the curveballs that their disease throws them. I may be a lone practitioner in my private practice, but I never feel alone with the amount of communication that occurs.
A common misconception about working palliative care is that it would be depressing being constantly surrounded by death.
Nothing could be further from the truth. Cancer palliative care in 2019 means that most of my patients are living with incurable cancer, but not necessarily terminal, and are actively trying to improve or maintain quality of life, which is very uplifting.
My palliative patients inspire me and ground me every day. They made me practise daily gratitude long before the concept became trendy. Sure, it is difficult when a patient dies, especially if you've established a long-term professional relationship with them and their family. But with appropriate training you deal with this aspect, and get emotional support if a case hits you hard.
You have to be a good listener to work in this field. Many treatments take time and patients use that time to talk about their situation and emotions. Early on I decided to undertake a basic counselling course to hone my listening skills, and learn how to deal with the emotional aspects which impact both client and therapist.
Why is palliative care important? It is completely patient centric to ensure that the time a patient has left is the best it can possibly be, that independence is maintained for as long as possible, with good pain control. I feel it is an honour to be involved in ensuring patient-led physical, emotional and spiritual goals are met.
What do my palliative patients get out of working with a physiotherapist? My patients are best suited to answering this themselves.
'Physio treatment helped me physically. Talking to a caring physio helped me accept the consequences of my cancer and its treatment. I appreciate the help and support my physio provides.'—male patient, 73
'When my leg exploded with oedema, generally trained physios provided suggestions for exercises and advised massage and compression stockings. Only the lymphoedema and palliative care physio was able to fully assess and treat to get me mobile. A pump machine, lots of TLC and the appropriate bandaging was provided to get me mobile and in a positive frame of mind. This saw me through the first chemo. However, my groin lymph nodes filled with cancer again, needing different chemo, and my lower leg oedema worsened. A compression wrap gained good results within a week. The ability to ask for regular advice via phone was invaluable in making the treatment effective. To get comfortable and moving, consult a physiotherapist specialist in palliative care and lymphoedema.'—Gary
'My palliative care physio has been with me for four years. I have found so much help and support from her. She is more than a physiotherapist, listening to all my different problems and solving them.'—Georgia
Helen Eason, APAM, is a Melbourne-based private practitioner. An advanced practice physiotherapist in oncology and lymphoedema, she has worked in this field for 21 years.
---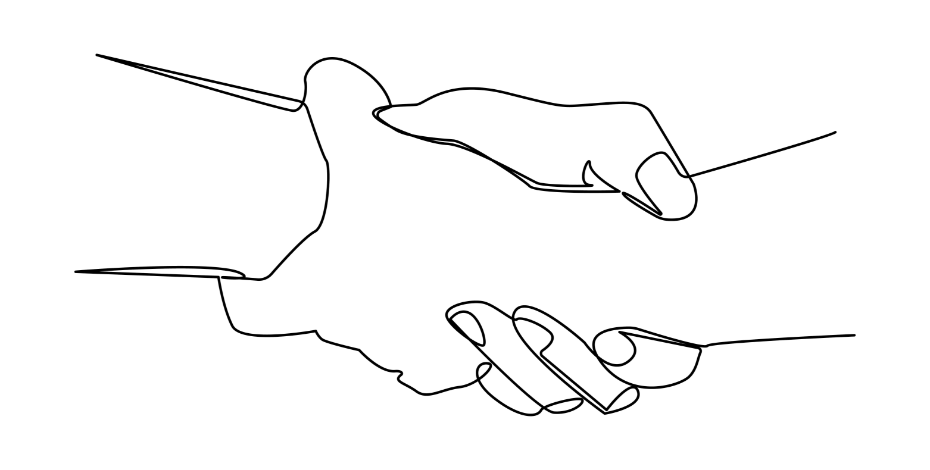 Challenges overcome with experience
Rosalind Cree enjoys working with patients who are entering the final stages of their lives. Having experienced cancer herself, Rosalind says the emotion and relational intensity and challenges of the job are part of the privilege of working in palliative care.
I eased gently into palliative care physiotherapy, beginning by providing occasional cover because of my lymphoedema experience. I was hesitant initially because my own encounter with breast cancer in 2008 was still fairly recent. That hesitation has changed over time, and I currently work primarily in palliative care—and I absolutely love it.
The role at St Vincent's Private Hospital Brisbane expanded two years ago to include visiting community patients under a BUPA program to support people at home.
I eased gently into palliative care physiotherapy, beginning by providing occasional cover because of my lymphoedema experience.
I am largely drawn to the work because it is an area of health which by definition considers people's physical, psychosocial and spiritual needs. Our multidisciplinary team clearly reflects this. We respect and value each other's expertise, working together towards the best possible outcomes for our patients and their families, supporting each other well along the way— this is very important and sustaining for me.
Clinically, I appreciate being able to use my lymphoedema experience while also working across a broad spectrum of physiotherapy areas. I am constantly learning, using clinical reasoning and creative problem-solving skills because these patients are medically complex and fragile. I value the fact that goals of therapy are overtly driven by the patient's goals and priorities.
Working with patients and their families at such a crucial time in their lives is an absolute privilege, naturally bringing with it an emotional and relational intensity that is very real and raw. Helping someone to live the final chapter of their earthly story well, according to what matters most to them, is very significant, not only for them but also for their friends and family. What seems to be a small contribution from me can sometimes make a huge difference to a person's level of comfort, independence or sense of self, or to a carer's ability to care for them at home.
Sometimes a patient's goals are just not achievable, and that can be very difficult. Even in these circumstances my input can be an important part of a person coming to a deeper level of acceptance. As a profession, we are well placed to help people come to grips with what is going on in their bodies—this can be crucial when there is a disconnect between reality and desire.
There is no doubt the work is emotionally challenging, but I think that is also what makes it so incredibly worthwhile and rewarding. I encounter intense emotions and confronting situations, but also get to share in some very significant wins along the way such as helping someone return home one last time, or to die at home when that is their greatest wish. The sadness of death is very real, but also brings my own life into a better perspective. 
Self-care becomes very important—taking time out to understand and process my own emotions, engaging in good quality professional education, and taking time to be thankful, not forgetting to enjoy some fun things in my life as well.
Rosalind Cree, APAM, trained as a physiotherapist in Sydney, graduating over 30 years ago. She initially worked across several areas of acute hospital care, then as a senior physiotherapist in geriatric medicine. After moving to Lismore she trained and worked in lymphoedema management and she now lives in Brisbane, where she has worked in acute cancer care. Rosalind currently works at St Vincent's Private Hospital Brisbane in the palliative care inpatient unit and is part of a BUPA community palliative care program.
---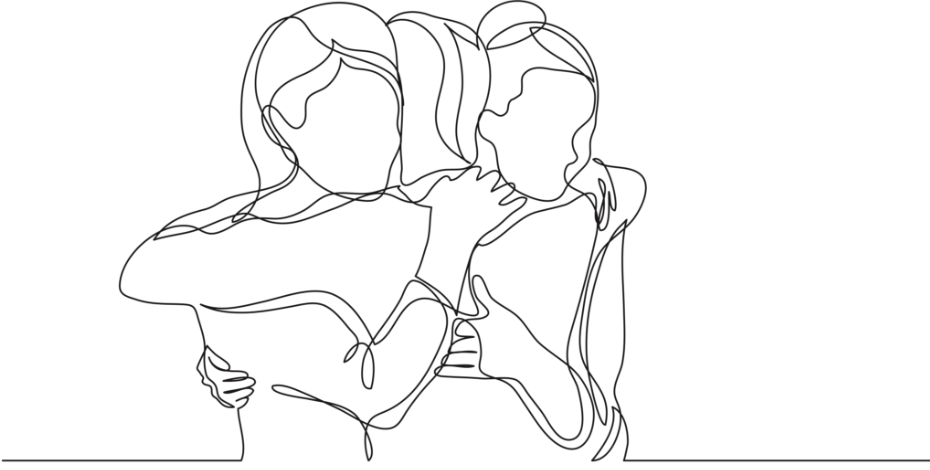 Rewards are many for patients and physios
Relatively new to working in palliative care after initially working in paediatrics and then oncology, Emma Godden discusses why it is a privilege to work with people nearing the end of their lives.
Through my high school, university and new graduate years, I worked unwaveringly towards becoming a paediatric physiotherapist. So it comes as a surprise to many, including myself, that I ended up at the opposite end of the life cycle. I reached here somewhat accidentally landing a job in oncology, from where it seemed a natural step into the relatively new and often misunderstood field of palliative care.
When I told my Nan that I was working in palliative care, her reaction was 'why do dying people need physio?' The response of most people is an awkward smile and quick change of subject, but if they show the slightest interest I seize the opportunity to explain what physiotherapists can offer to people with life-limiting illnesses.
I begin by busting the myth that 'palliative care' is only for the imminently dying; rather it is about supporting people to live fully until they die. As people become deconditioned from disease or its treatment, impairments in strength, endurance and balance have a massive impact on function and quality of life. Often, fear of functional decline is greater than the fear of death, so physiotherapists are well placed in assisting people to maintain mobility, independence and function. There is also a psychological benefit—many find that staying active is empowering at a time they are losing control over other parts of their lives.
Some people hesitate at the idea of physiotherapy in palliative care due to concern it might either promote false hope of recovery, or force people to do things they don't want to do. A challenge of the job is having tactful conversations with patients and their families (and sometimes other health professionals) around the benefits of physiotherapy. A core principle of any type of physiotherapy is being goal-directed, and I find that my patients come up with the most wonderful goals—I've worked with a patient who could barely stand, so that he was able to walk his daughter down the aisle, and practised car transfers with a man in the palliative care unit whose dying wish was to visit home to see his cats and eat garlic scallops.
People often say to me 'I don't know how you do it, it must be so sad.' I admit that, as I was starting this job, I thought I would find being surrounded by death hard. But to be honest, most of my tears at work are happy tears. I find I am able to focus on the joy that our patients get from the small things like having their dog visit, rather than sadness. 
It's not the path I expected my career to take, and of course there are challenging days, but overall I find working in palliative care rewarding. 
There was one patient in the unit last year who desperately wanted to have a bath, so we rigged up a system to hoist her into the bath and set her up with some mood lighting and bubbles, in her words 'blissing out.' When she died a few days later, her family were still talking about her blissful bath, which to me definitely made it worth the effort.
I am grateful to work alongside a team of allied health, doctors, nurses, pastoral care and hospice volunteers who share the common goal of helping people die with dignity, and we support each other on the tough days. Working in this space has made talking about death and dying less taboo for me, and it makes me reflect and appreciate the small things in life. I think it also helps that I work in palliative care part- time, so when I work at a community health centre on the other two days a week I get to see people who are not dying and also use a different part of my brain.
For physiotherapists new to palliative care, or those working in areas that overlap with palliative care, I would recommend doing a placement through Program for Experience in the Palliative Approach (PEPA). This federal government-funded program allowed me to spend three days alongside the vastly more experienced and knowledgeable physiotherapists in the palliative care service at Calvary Health Care Kogarah, in New South Wales, which helped me find my feet and build networks with other physios working in the specialised area.
It's not the path I expected my career to take, and of course there are challenging days, but overall I find working in palliative care rewarding. Mostly, patients are so grateful for the seemingly small things I am able to offer them, such as a piece of equipment that allows them to mobilise around home independently, or the assistance to get out of their hospital room for some fresh air. It's a privilege to be able to work with people nearing the end of their lives, and without sounding clichéd, definitely makes me grateful every day for my own health.
Emma Godden, APAM, graduated from the University of Newcastle in 2013 and worked in paediatrics at the Children's Hospital at Westmead and in oncology at the Chris O'Brien Lifehouse in Sydney before escaping the big smoke. Emma is now senior physiotherapist at the Specialist Palliative Care Service in Hobart, where she covers both the inpatient and community settings.
---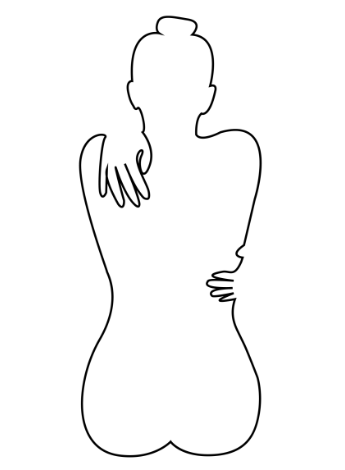 Self-care for physiotherapists in palliative care
Susan Gravier and palliative care physiotherapist Ros Savage explore the importance of people in caring professions taking active steps to care not only for their patients, but also for themselves.
Supporting patients to live well at the end of life provides physiotherapists with a high level of meaning and personal satisfaction. However, it can also present a challenge to maintaining our own emotional health and wellbeing. Working in palliative care confronts our own mortality and is accompanied by factors such as the experience of multiple loss, dealing with strong emotions and addressing multiple complex patient and carer needs.
Grief over the death of people in our care is not unusual and may contribute to stress or burnout. Signs that demonstrate we are not coping include fatigue, poor sleep, headaches, negativity, cynicism, lack of enjoyment and absenteeism. This will of course impact on our emotional and physical availability to care for our patients.
Grief over the death of people in our care is not unusual and may contribute to stress or burnout. 
Implementing an approach that promotes self-awareness and builds a supportive system will promote effectiveness in the workplace and fulfilment in our personal lives. A good place to start is exploring the factors that have shaped our own beliefs, attitudes and perhaps hesitations about death and dying. If we don't allow ourselves to do this we miss the opportunity to recognise and understand uncomfortable thoughts and feelings that may be triggered by encounters with patients. Developing this self-awareness can help us to understand our emotional reactions to difficult situations and recognise early signs of stress.
Reflective practice is a useful ongoing tool to process and learn from daily interactions. A person who reflects throughout his or her practice is not just looking back on past actions and events, but is taking a conscious look at emotions, experiences, actions and responses, and using that information to add to his or her existing knowledge base and reach a higher level of understanding. For some, techniques such as narrative writing or art therapy can also be helpful.
Developing effective communication skills improves resilience in emotional situations. Utilising techniques such as active listening, acknowledging emotion and paraphrasing, assists us to feel comfortable participating in difficult conversations with people with a life-limiting illness. During our therapeutic interaction as we assist in reducing distress from pain, fatigue or breathlessness or improve mobility and function, we can also support our patients in making sense of their mortality. Creating a safe and empathic space allows exploration of setting realistic goals that are meaningful to patients and avoids a sense of having to provide answers or solutions.
Being part of a team has been identified as beneficial in providing staff with the opportunity for support, reflection and debriefing. A team may be the colleagues with whom we work or a network of peers that we create. This may be particularly helpful in developing realistic expectations of the degree of support we can provide to a patient who is dying. Establishing regular supervision and joining special interest groups such as Australian Allied Health in Palliative Care (caresearch.com.au) connects us to a larger community of support and learning.
Self-care activities will be different for everyone. Participating in activities that energise, lower stress and contribute to wellbeing are recommended. This could include exercise, meditation, massage, singing and fostering positive relationships away from the workplace. These activities are most beneficial if they're enjoyable and part of a regular routine and not just a response to a crisis.
Integrating self-care as a core component of our professional practice can enable us to maintain our focus, energy and wellbeing over the long term. Don't underestimate the positive impact that you have on people in your care towards the end of their life. Your input assists them to live well until the end.
Susan Gravier trained as a physiotherapist in Adelaide and worked in regional Victoria, Canada and Hong Kong. Having worked on healthy ageing and active ageing projects for many years, Susan is now a researcher in palliative care.
Roslyn Savage is a senior palliative care physiotherapist at the Sacred Heart Supportive and Palliative Care Service, St Vincent's Hospital at Sydney, New South Wales. She is also a research assistant for the falls, balance and injury group at Neuroscience Research Australia.
---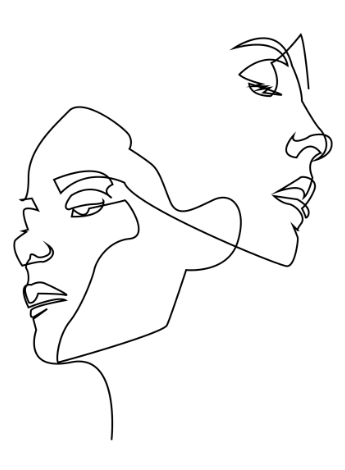 Plenty of life lessons along the way
Problem solving and goal setting are two clinical challenges faced by physiotherapists working in palliative care. For senior physiotherapist Veronica Scriven, those challenges also come with big rewards.
As a new graduate, I started in a role that required me to dedicate clinical time to an inpatient palliative care unit. This was what sparked my passion for working in palliative care settings. What I enjoyed was being able to truly dedicate my time as a physiotherapist to assist patients to accomplish meaningful goals (no matter how big or small), and help them to achieve these in cooperation with, and consideration of, their carers, friends, and families.
In my experience, a lot of people tend to think that 'palliative' means 'terminal'. This just isn't the case. Patients may have a palliative diagnosis for years, and I feel this is still not well understood.
Palliative care can be quite confronting at times, especially when something hits a bit too close to home. I recall having a young patient who was in the terminal phase of his diagnosis, and was about to celebrate his 21st birthday while on the ward. What I found more confronting than his age was that his appearance closely resembled my brother. The staff and I worked tirelessly together to make his birthday as memorable as possible for him, and his family—his mother in particular. This was the first time professionally that I could truly say that I realised my own mortality, and that of my loved ones.
 In my experience, a lot of people tend to think that 'palliative' means 'terminal'. This just isn't the case. Patients may have a palliative diagnosis for years, and I feel this is still not well understood.
Palliative care be very rewarding clinically. It allows you to listen to and share lived experiences, and it challenges the way you think about problem solving and goal setting. I recall having a patient who was showing signs of physical deterioration, and had lost use of her hands and was unable to use the traditional call-bell. She was still able to communicate, but was unable to alert staff to her immediate needs—a major concern to her. On further assessment, we identified that she was still able to lift her legs off the bed and we were able to set up a bed alarm attached to the paging system that would alert staff if she moved her legs off the sensor mat. Working in palliative care has taught me to value and practice good self-care, whether this be meditation, self-reflection, or enjoying time with my family and friends. Working in this setting has brought about a new appreciation of life, living every day to the fullest, and having no regrets. It has taught me to appreciate the little things in life such as being able to get out of bed without assistance, being able to brush my hair, being able to go for a walk outside with my dogs, and not being dependent on others to do what I want to do.
Veronica Scriven, APAM, has worked as a senior physiotherapist in both oncology and palliative care settings, and has a special interest in the role of physiotherapy in cancer survivorship. Veronica is currently undertaking her MBA and is the Chair of the APA National Cancer, Palliative Care and Lymphoedema Career Pathway Working Group.
Further reading
National Palliative Care Week, Palliative Care Australia 
CareSearch, palliative care knowledge network.
palliAGED, palliative care aged care evidence.
Centre for Palliative Care, academic authority on palliative care.
RESOURCES
Potential and Possibility: Rehabilitation at end of life. Physiotherapy in Palliative Care, by Jenny Taylor, Rainer Simader and Peter Nieland. Published by Urban & Fischer (2013)
Rehabilitative palliative care. Enabling people to live fully until they die. Published by Hospice UK, tinyurl. com/y5ngxbm4
End-of-Life Essentials: practical tips on how to have discussions with people about death and dying for all health clinicians, CareSearch, tinyurl.com/yygzghdx
© Copyright 2018 by Australian Physiotherapy Association. All rights reserved.