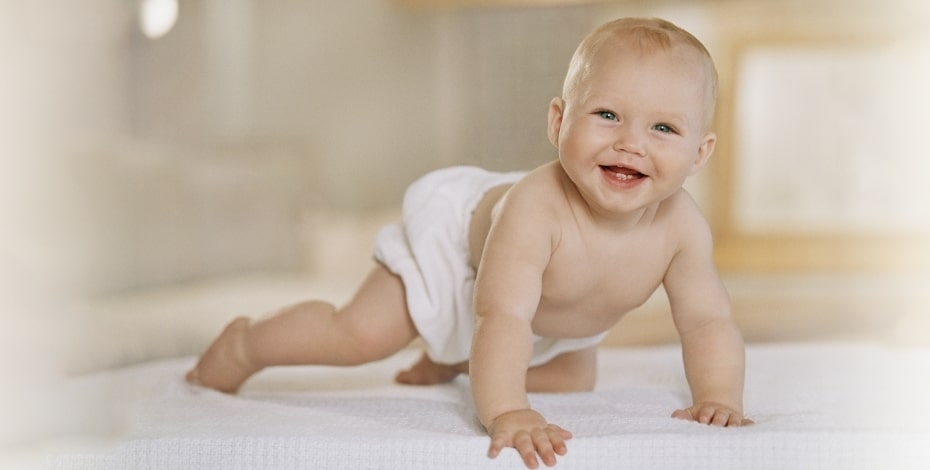 Comparing telehealth with face-to-face assessments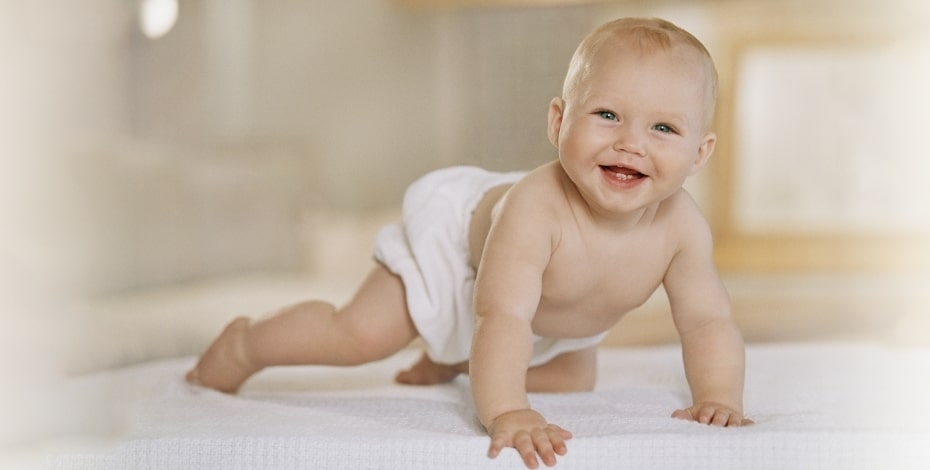 Paediatric physiotherapist Kate Rawnsley has received a Seeding Grant from the Physiotherapy Research Foundation to enable her to compare face-to-face and telehealth delivery of an infant gross motor assessment, the Alberta Infant Motor Scale.
The past couple of years have put the use of telehealth in healthcare front and centre.
However, physiotherapy, like other forms of hands-on clinical care, doesn't always work well over a video call, particularly when a physiotherapist is trying to assess a patient.
And it is even more difficult when the patient in question is an infant.
Paediatric physiotherapist and PhD student Kate Rawnsley recently received a $10,000 Physiotherapy Research Foundation Seeding Grant for her project 'Agreement of face-to-face versus telehealth delivery of the Alberta Infant Motor Scale'.
The project compares face-to-face delivery with telehealth delivery of the Alberta Infant Motor Scale (AIMS), a widely used observational assessment for gross motor development of infants from birth until independent walking.
'It's quite frequently used in clinical practice by physiotherapists looking at gross motor development and it is a mostly observational tool.
'We hypothesise that it is one that we can successfully do via telehealth; however, there is a little bit of handling that is required in terms of placing the baby in sitting positions, pulling to sit and supported standing—we need the parents to help facilitate those movements.
'We also want to know how comfortable parents feel being guided or coached by the therapist via telehealth to move the child into those positions,' says Kate.
Kate's PhD research, which she is completing at the University of Melbourne under Professor Alicia Spittle, Professor Jeanie Cheong and Associate Professor Louisa Remedios, is focused on several aspects of telehealth, from training clinicians to conduct it effectively to assessing and validating specific tools, such as AIMS, for use in telehealth settings.
In one project, Kate and her colleagues designed an online learning program for clinicians, training them to use telehealth for assessing and treating infants.
Just over 500 health professionals from 28 countries registered for the program.
Another project will determine the accuracy of parent screening questionnaires, which can be completed remotely, in detecting cognitive and language delay in high-risk infants.
Kate's interest in telehealth comes from personal experience.
Her first child was born with complex medical needs and was hospitalised for her first year of life.
When the family moved to a regional city in Victoria, accessing the services she needed was difficult.
It gave her a different perspective on healthcare equity.
'I found it really difficult, even as a health professional, to access the care that I needed for our daughter, once we were living in a regional area.
'And that really made me think—if I'm having so much trouble and I know the system, how do other families cope trying to navigate the system?
'How many high-risk children are falling through the cracks in regional areas?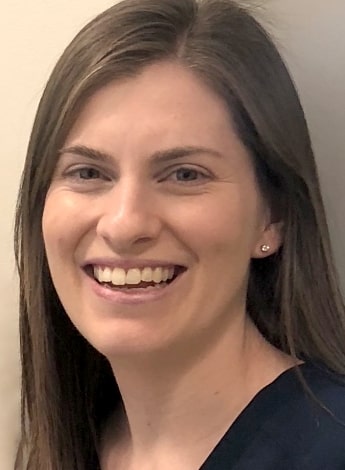 Physiotherapist Kate Rawnsley received a PRF Seeding Grant for a project comparing face-to-face delivery with telehealth delivery of the Alberta Infant Motor Scale.
'I started to think that I'm in quite a unique position, with my physio hat as well as my personal experience, to actually do something about that.
'So that's how the idea of the PhD came about,' she says.
The impact of the COVID-19 pandemic on healthcare delivery also changed the landscape for all of her projects.
'It wasn't just regional and remote families that were having trouble accessing services; it was everyone.
'We shifted the focus of the project a little bit, in line with this.
'We don't want to target only regional and remote families or make assumptions as to which families will prefer telehealth or their reasons behind their choice.
'It is about improving the resources and skills of clinicians in using telehealth, in general, to provide options for families, where appropriate,' Kate says.
She also notes that paediatric physiotherapy is a little different from adult physiotherapy and that this extends to how telehealth can be used when working with babies and children.
'We really wanted to be specific to paediatric physio and look at what we can use telehealth for and what we can't, because there are things that we can't do via telehealth.
'We want to help clinicians to make that distinction between what they can and can't achieve,' Kate says.
Kate's AIMS telehealth study will assess 120 babies at three different ages—around four months, eight months and 12 months—with about 40 babies per group.
Each baby will be assessed twice with the AIMS test within a two-week period, once by telehealth and once in person.
A different physiotherapist will conduct each assessment to avoid bias due to familiarity.
The level of agreement between the two assessments will be scored.
Reliability testing will be used to ensure that the physiotherapists involved in the study are assessing the babies in the same way.
A subset of the parents will also be interviewed to provide qualitative data on their comfort levels with telehealth assessments.
'If the Alberta Infant Motor Scale is shown to be appropriate to use via telehealth, it will give paediatric physios an extra tool to be able to assess, monitor or screen children developmentally,' Kate says.
'It will provide a standardised assessment that paediatric physios can use.
'At the moment there's a real gap there, in regards to standardised, valid and reliable assessment measures that are delivered via telehealth in this age group.'
Kate says the PRF Seeding Grant will help to fund the additional physiotherapist for assessments.
She plans to begin the assessments later this year, completing the data collection next year.
© Copyright 2018 by Australian Physiotherapy Association. All rights reserved.