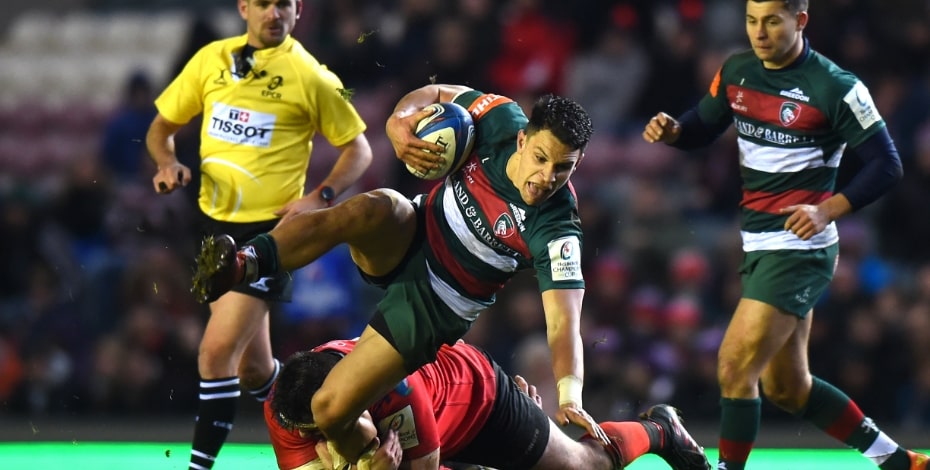 Concussion: a view from the pitch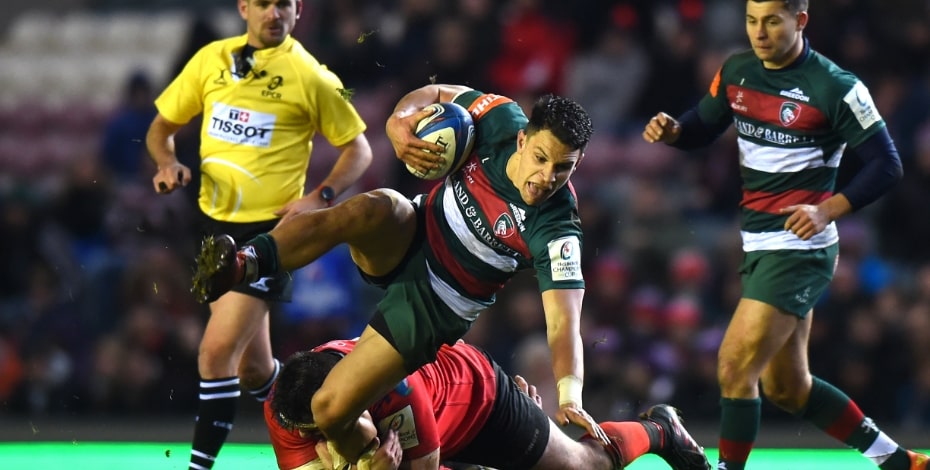 Professional rugby union player Matt To'omua has taken a share of head knocks on the pitch during his lengthy career. Here, concussion researcher Byron Field speaks with Matt about his experiences with concussion and how it has impacted him.
Matt To'omua recalls his first interactions with concussion as a 'head knock' during a game in high school, which resulted in him attending the local hospital emergency department.
After three hours of waiting, Matt discharged himself, having become tired of the wait for a review.
It was to be the first of several concussions in his playing career, and one that shaped his journey and helped lead him to seek an educated and informed opinion in his role as a player advocate.
Turning professional in 2008, Matt entered a head injury era in which 'recognise and remove' was the catch-cry for concussion management.
The introduction of an independent match day doctor who could rule on concussion management in-game using video playback was still several years away.
Instead, at that time, recognition relied on observing an impact in real time and the immediate and delayed responses of the player.
This approach placed significant pressure on pitch-side medics and players, who had to make what by today's standards could be 'risky' calls to remain on the field and 'ride through it'. Or, as Matt described it, 'hardening up.'
During the early part of his career, Matt likened the approach of head injury recognition and management to the way he'd approach a cork or any other impact injury.
He says he put pressure on himself to get through it to continue contributing to the team, with a return to play guided largely by symptoms and necessity in the absence of a formal graded return-to-play protocol.
This approach was overhauled in 2012 with the introduction of the head injury assessment process, in which a player could be removed for five minutes (changed to 10 and, eventually, 12) to allow for a clinical and neurocognitive assessment to guide decision-making regarding a possible concussion.
Matt's career as an Australian rugby union professional player flourished.
He made his test debut in 2013 and contributed in the midfield to Australia's march to the World Cup Final in 2015.
Although he missed games due to concussion intermittently in the decade following his debut, it wasn't until 2021 that Matt had a prolonged lay-off from the game as he struggled to overcome a relatively benign impact during an attempted tackle.
Despite his imaging results coming back normal, which is typical of a sports-related concussion, Matt experienced symptoms that persisted well beyond the 'normal' symptom recovery period (usually seven to 10 days).
He said it took weeks for the headaches to settle and he experienced the feeling of being 'slowed down'.
On the advice of specialists, Matt spent an extended period away from the game to ensure a full recovery.
He sought the support of friends, family and experts to manage the immediate and prolonged effect on his life and career.
He cites the implementation of touch points in and out of rugby as being critical to his management.
Speaking about his protracted time away from the game, Matt says the hardest challenge was dealing with the subjectivity around his symptoms.
Having spent much of his career engaging with symptoms of pain, stiffness or fatigue, using them as an overarching guide to his recovery proved challenging.
Matt says he found it necessary to establish a balance between becoming hypersensitive to possible symptoms and trusting his process of graduated and tightly monitored progressions.
A seminal point in Matt's recovery came when he sought the opinion of a vestibular physiotherapist, who assisted with oculomotor rehabilitation, improving his ongoing exhaustion with cognitive tasks.
Matt is thankful for the work done by his club, the Melbourne Rebels, and Rugby Australia, to ensure he was given the space to recover.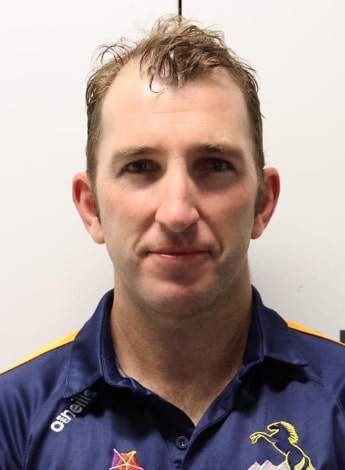 Byron Field.
His sport had to play second fiddle to ensure he first restored his quality of life.
Matt attributes much of the progress in his recovery journey to approaching it as he would any of his injuries: tempering expectations of an inevitable linear recovery with several minor relapses that he accepted were a normal part of his recovery.
Matt, who spent time on the Rugby Union Players' Association board as a representative of the Melbourne Rebels and two years as its National President, says he was happy to put his hand up in the safe environment created around him.
It gave him room to recognise his symptoms and say, 'Hey, I'm not right.'
This approach served Matt well in his return to training and in his playing decisions.
He recalled feeling no external pressure to return to play, and lent on the experiences of other players and his medical team.
He recalled feeling confident about reintegrating into training and playing, knowing he had gone through a graduated and protracted return-to-play process over six months.
Reflecting on the benign impact during an attempted tackle incident that led to the cascade of events that would shape his next six months, Matt says he believes his tackle technique let him down.
He has since become an advocate for addressing tackle technique. Matt admits to now exercising caution in play, due to the significant focus on concussion in contact sports in recent years.
He has also voiced his concern over the potential consequences of delaying contact in junior football codes, which he says is a critical time young players need to develop their detailed motor learning ability to execute an effective tackle.
Matt says that of the challenges facing the game, he feels there are issues with the current pitch-side screening process.
When playing the sport, Matt says one time he was able to complete and 'pass' the sideline head injury assessment processes—only for a fellow player to detect that he wasn't right immediately prior to returning to play.
Matt says he is grateful for the increasing vigilance of fellow players in looking out for their teammates.
He says the head injury assessment process is a start; however, he feels the constant evolution and inclusion of new research and technological advancements is critical in concussion care.
'I feel relatively attached to the concussion issue, having had such a history of it and seeing the advances being made in player management, and also in the investments in research,' Matt says.
'It's critical that, rather than pausing to work out how we solve the concussion issue, we instead move forward with the information and knowledge we have now.'
Matt says he will continue to advocate for the development of objective tools in the recognition and management of concussion, tools that can be used alongside the current approach.
He insists on the need to take the decision about whether to return to play after concussion be taken out of the players' hands.
With professional sports teams measured by their on-pitch success, Matt says that the pressure to return to play post-concussion in a short season is sometimes in conflict with the need to give the player space to recover.
He says it is important that all stakeholders (from specialists to coaches and managing doctors and physiotherapists) engage with a player's return and are across the player's unique rehabilitation requirements.
Looking ahead, Matt says he remains committed to being a part of the solution to the issues facing concussion in rugby union.
Matt says he exercises caution in what information he interacts with and that he will continue to be a voice for change and action.
He is motivated to ensure players are provided the best advice and systems to mitigate the risk of concussion and its impact on their careers and lives.
Matt's own career continues in 2023, when he will play his trade with the Mitsubishi Dynaboars in Japan Rugby League One.
>> APA Sports and Exercise Physiotherapist Byron Field APAM MACP is the Head of Performance Health at the ACT Brumbies in Canberra. Byron is a PhD candidate at the University of Canberra Research Institute for Sport and Exercise. His research in the field of concussion looks at the biomechanics of head impacts in men's and women's rugby union.
© Copyright 2018 by Australian Physiotherapy Association. All rights reserved.