Creating supportive online communities
APP REVIEW Barry Nguyen, APA Innovation Advisor, reviews a useful social networking app that facilitates support and advice from people facing similar health challenges.
HEALTHUNLOCKED
Developer: Everything Unlocked Ltd Get it: Google Play or App Store
Price: Free
HealthUnlocked is the world's largest social network for health, and connects people with the same health needs and chronic conditions. The network has over 700 online communities focused on health and wellbeing topics including cancer, asthma, fibromyalgia, chronic pain or weight loss.
HealthUnlocked is a great tool to get advice and support, or simply chat with individuals around the world who are in your shoes and understand your perspective, potentially offering you new insights into a health topic or condition. The communities are moderated by reliable patient organisations and charities to ensure the credibility of the information.
After registering to use the site, users are able to create a user profile and join one or more of these online communities. They are able to read and compose new posts to the communities they join and can see the latest posts and updates from the communities they follow via a newsfeed. Users are also able to control the privacy settings through the app.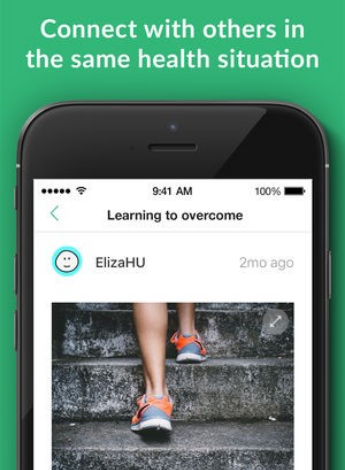 Pros
gain insights regarding your health condition or concern via a global community (with more than four million monthly users) who face similar health challenges
reliable and credible information as moderated by relevant leading not for profits and charities
there are a large range of health topics to choose from as there are over 700 online communities.
Cons
potential for personality clashes and unpleasant individuals
only available in English
currently, there is a relatively low number of Australian health organisations and users involved.
ATTENTION ALL APP AFICIONADOS Interested in reviewing an app for InMotion? Or do you have a suggestion for an app to be reviewed? Either way, we want to hear from you. Email barry.nguyen@australian.physio to indicate your interest or to share your suggestion.
© Copyright 2018 by Australian Physiotherapy Association. All rights reserved.