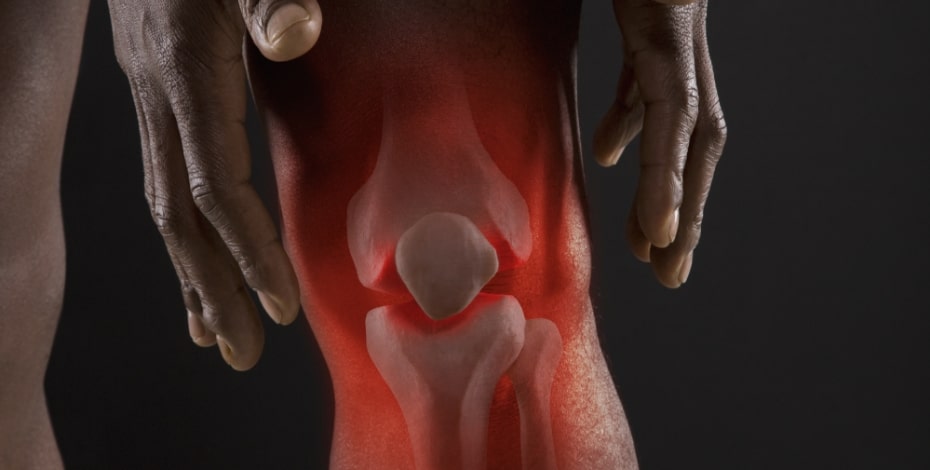 Education and exercise for knee OA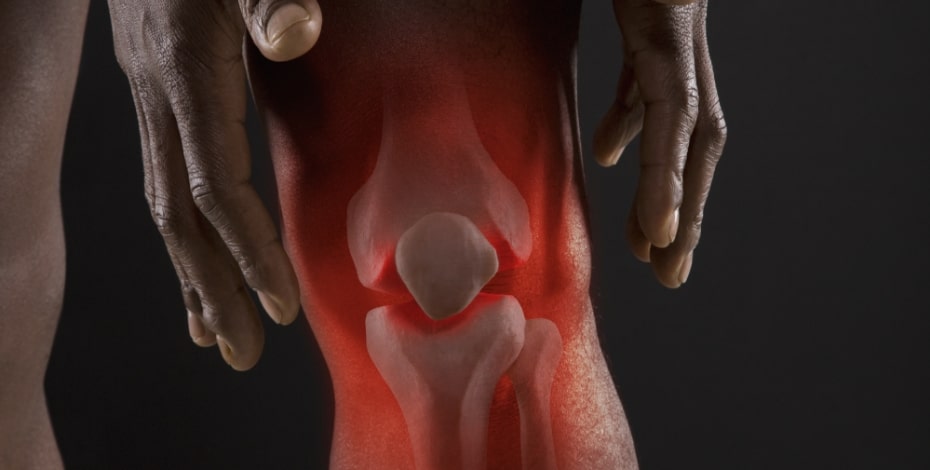 Supporting patients to live a more active life without surgical intervention starts with training clinicians about evidence-based education and exercise, says Dr Christian Barton.
Current evidence on common treatments for knee osteoarthritis, including the delivery of appropriate first-line care (education, exercise and weight management) and what best practice looks like, will be the focus of the Tasmanian Branch Symposium, which will be held on 27 May.
Keynote speaker Dr Christian Barton says that physiotherapists will discover how they can improve their management of patients with knee osteoarthritis (OA) without surgical intervention.
His keynote presentation is called 'Optimising the delivery of, and outcomes with, education and exercise for people with knee osteoarthritis'.
With more than two million Australians estimated to be managing knee OA, Christian says it's imperative for clinicians not only to be adequately trained to provide evidence-based education and exercise, but also to have the confidence to offer advice about other treatments that may or may not help someone.
'Knee osteoarthritis is a very common condition that is treated by physiotherapists.
'Sometimes it's the primary reason someone attends our clinics, but often it's also in the background when we are managing other conditions.
'It has a big impact on people's ability to participate in physical activities, whether that be recreational things, sport, playing with kids or grandkids, gardening or a person's occupation.
'It has a significant effect on their capacity to participate in life and, therefore, their quality of life so it's very important that physiotherapists get the management right.'
His passion for getting people with knee OA back to 'doing what they love' is what has fuelled him for 18 years to balance research with clinical practice.
He aims to build people's self-efficacy to live a more active lifestyle without the need for surgical intervention for knee osteoarthritis.
The condition, he says, is prevalent in a younger population as well as in older people, often developing after traumatic injury.
'A lot of people think of osteoarthritis as an older person's condition, but actually more than half of the population with osteoarthritis are of working age.
'Many of them have young families to manage and occupations that require them to be active.
'Our responsibility as physiotherapists and exercise professionals is to get our exercise prescription right so we can support people to live a more active life and to better manage their knee osteoarthritis.
'Luckily, physiotherapists have a bias towards educating patients and providing exercise.
'These are the key treatments that randomised controlled trials and guidelines consistently suggest will help someone with knee osteoarthritis.
'The challenge, though—as we discovered through our research—is that many physios either haven't been trained adequately to provide education and exercise or, if they have received some training, still lack confidence, specifically in relation to the likely best exercise program and best advice they should give each individual.'
Christian is an associate professor and a senior postdoctoral researcher at La Trobe University's Sport and Exercise Medicine Research Centre and a clinician at Complete Sports Care in Melbourne.
His research focuses on non-surgical management, including exercise and behaviour change, and on knowledge translation and implementation.
This includes leading GLA:D Australia, an education and exercise program for people with knee osteoarthritis that has 14,000 participants; and TREK, an online platform that provides health information about evidence-based treatments to allied professionals and the general public.
He is regularly invited to speak about knee OA research nationally and internationally and runs courses on knee pain and running injury management in Australia, the United Kingdom, Europe and Scandinavia.
Christian says his team's research is about understanding patient priorities for education, including what language to use and the impact of digital innovation such as telehealth.
Novel data to be presented at the symposium will include the latest evidence from the GLA:D Australia registry, information on a world-first randomised controlled trial of group-based care for knee OA delivered via telehealth and information on a co-designed resource that has been developed with and for people with knee OA.
'We know from looking at our data that we can replicate what we have seen in our trials, which is that three out of four people report clinically meaningful improvements in their pain or quality of life after participating in the GLA:D program.
'What is really important for us as physios, and for the healthcare system, is that a large proportion of people—around 75 per cent—wanted surgery before they started the program.
'After 12 months, the majority of them had not undergone surgery and no longer wanted to.
'Surgery is preventable, but there is a common perception in the community and among many health professionals, including physios, that surgery is inevitable for some people with knee osteoarthritis.
'Our data, and data from around the world, suggests that this is not the case if we can get our management right.'
Christian has three key learning objectives for attendees:
Gain a good understanding of what appropriate first-line care for OA looks like and 'how to know if your patient has completed it as they may have seen other clinicians before you'.
Develop knowledge about how to provide quality education to people with knee OA and where to find additional support for them. 'This includes programs like GLA:D and other care pathways and support tools that you might be able to use online to help the patient in front of you.'
Understand when it might be time to consider surgery. 'While surgery can be avoided, it is appropriate for some patients and is probably the best outcome for them. Our job as physios is to understand what an appropriate surgical candidate looks like and to know when to refer so we can make those recommendations and facilitate them.'
>> Keynote speaker Dr Christian Barton will present 'Optimising the delivery of, and outcomes with, education and exercise for people with knee osteoarthritis' at the Tasmanian Branch Symposium, to be held on Saturday 27 May, 9 am – 5 pm, at the Tramsheds Function Centre, 4 Invermay Road, Inveresk, Tasmania. Click here to book.
© Copyright 2023 by Australian Physiotherapy Association. All rights reserved.