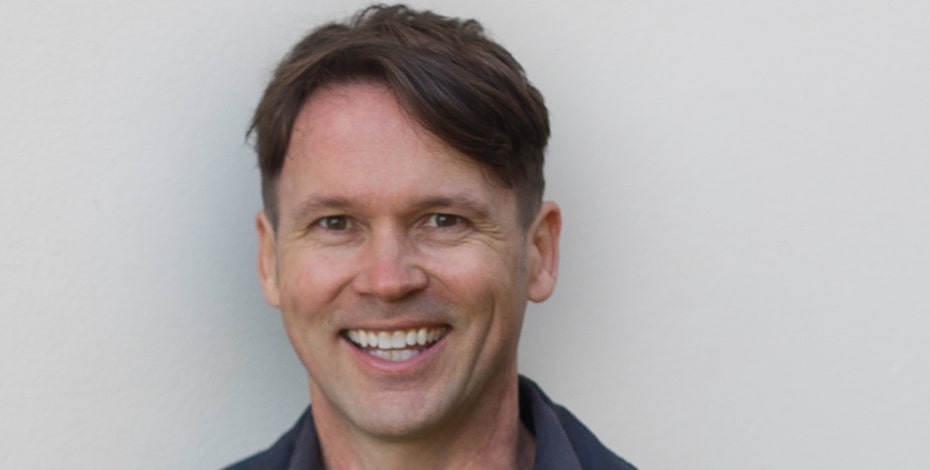 Everyone can innovate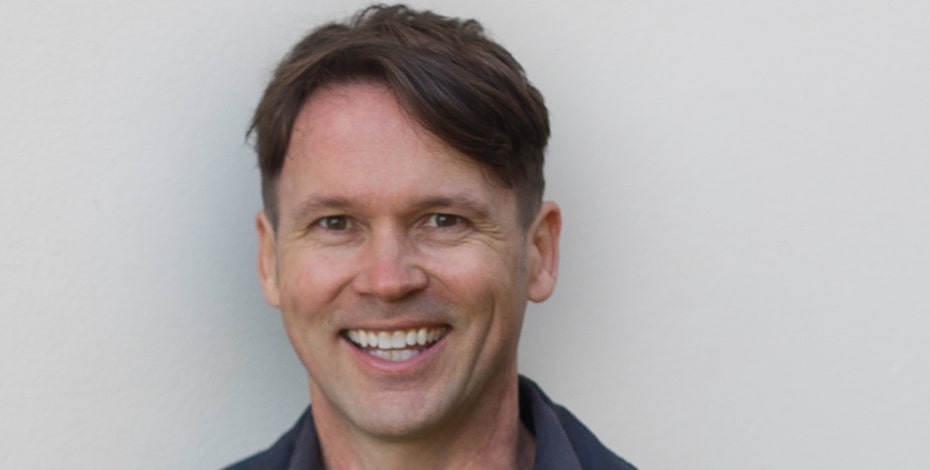 Nils Vesk, a veteran global speaker on the topic of innovation for 20 years, is excited to hear ideas that could potentially transform business at the Physiotherapy Research Foundation Physio Pitchfest.
As emcee, Nils Vesk sees his role as having dual purpose: to inspire attendees to reinvent their thinking and to offer invaluable support to the finalists who, in sharing ideas, are already taking a lead 'to change, improve and help their profession thrive'.
'My intention is to really help physiotherapists shift any self-doubt that they might have into self-belief that they can innovate—anyone can innovate—and their thoughts are valuable.
'Innovation is one of the key ways that can help physiotherapists continue to thrive every day. In the past year we have had challenges and disruptions through COVID-19, but there will always be disruption so if we can harness ways to be innovative each day that will hold us in good stead for the future.'
Transforming an idea into practical reality can be applied throughout any profession, he says, and physiotherapists could start with applying a '1 to 5 per cent' improvement to a process, such as streamlining invoicing or 'checking in' patients at reception.
'People are worthy of innovating and, most importantly, we can create innovation in each and every day. We don't have to build a million-dollar idea. Innovation can be applied to all kinds of areas.
'Whether we are a physiotherapist in a private practice, in a hospital or as an educator, we can apply innovation.



'It could be a process, a product, customer service, in the way that we have our consultations, in follow ups or invoicing, there are so many opportunities to make an improvement.'
Nils describes his work as applying 'design thinking' for commercial innovation in business.
As an 'innovation architect' he applies, teaches and researches processes globally to help Fortune 500 companies transform performance mindsets through an understanding of future trends, process improvement and the need for goal-setting.
'I provide the key to unlock thinking—every person has big ideas that can achieve high-performance results.
'Many people just don't know what the future has in store for them if they can reinvent how they think. "Un-think" how things are being done and then rethink how they "need" to be done.'
Diagnosing and prescribing critical innovation skills is a science, he says, and he has identified archetypes—12 professions—that excel in an action and process of the four phases of innovation:


insight generation (investigating what people really want)—the data analyst, the futurist and the behaviourist


idea generation (generating lots of ideas)—the engineer, the designer and the advertising creative


iteration (testing and validating ideas)— the scientist, the user experience designer and the chef


commercialisation (executing projects and marketing them to the world)—the project manager, the entrepreneur and the marketer.


'By borrowing from the best innovation principles that these professionals use in their key phase of expertise, absolutely anyone can use them to create world-class innovation. By matching the right perception to a specific situation, we can hatch the innovation.'
'And leadership counts. For a business to successfully apply the process of design thinking to generate and realise innovation, there needs to be a cultural shift of being willing to embrace change.
'If biases persist, then organisations risk 'having too few innovations that are too far apart.



'What we see changes what we see. This is human nature, except it often results in us filtering and making decisions we're not even aware that we've made.'
Making decisions that count and performing under pressure is something Niles puts into practice outside of work. He regularly competes in hang-gliding and has won a team bronze medal from representing Australia in two world championships.
The extreme sport reminds him to see things from a different perspective.
'Most of the time we're on the ground and fail to see what's around the corner or how we fit in to the area we might be. Once you get higher you see further, you see different relationships and discover new insights about something you thought you knew very well.
'Innovation in many ways is much like hang-gliding in that it forces you to consider problems or opportunities from a different perspective and gives you new, faster ways to get where you want to go to.'
He wants physiotherapists to approach the process of innovating as a daily practice, so it becomes 'a predictable and consistent habit'.
His Pitchfest talk will be more about 'reinvention than being motivational', covering three themes:


everyone can innovate


why innovation is important


knowing why your ideas matter.


'I want to share that innovation can be fun, innovation can be simple, it can be as short as five minutes, it doesn't have to be that massive. But how do we make this a habit in order to do that?
'I want to share practical and pragmatic ways that will help lead physiotherapists to creating innovation that is predictable, consistent and inexpensive.



'First, we need to unlock the "why" to understand why ideas matter. It's about opening your mind to innovation, because everyone can innovate and innovation is important.
'There are many great ideas out there that haven't had a chance to surface because we are not attuned to reflecting and thinking how to adapt and improve an activity or process.'
>> Click here to find out more about Nils and his work, and visit here to watch the Physio Pitchfest launch video.
© Copyright 2018 by Australian Physiotherapy Association. All rights reserved.