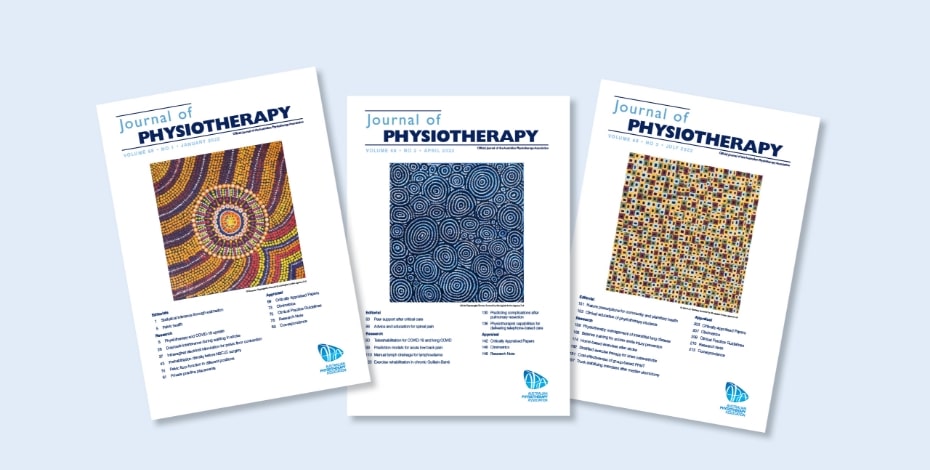 An exceptional opportunity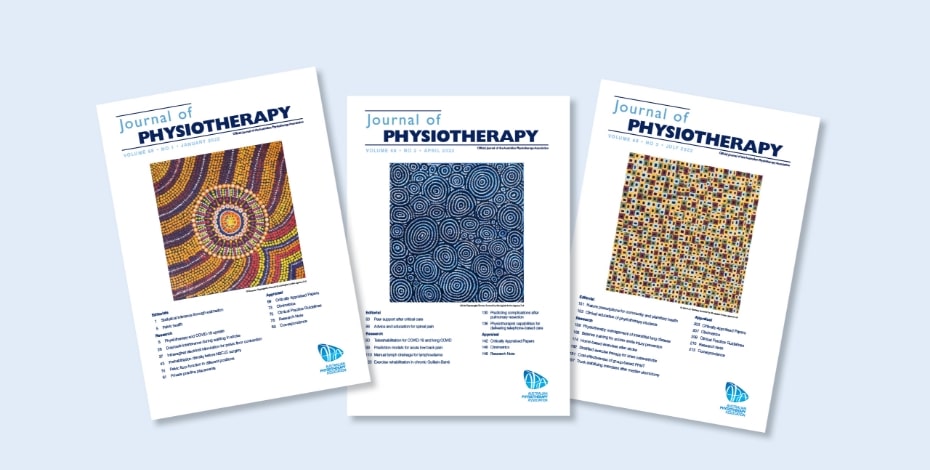 My experiences as the inaugural Journal of Physiotherapy editorial fellow opened my eyes to the world of academic publishing.
To most early career researchers, the inner workings of a research journal are a black box.
We just get used to submitting an article and waiting to see if it is accepted or rejected.
Often you get a rejection with absolutely no information about why the article was rejected.
So when I saw an advertisement for the Journal of Physiotherapy (JoP) editorial fellowship, I was intrigued.
It's not often that early career researchers actually get to see what happens on an editorial board, about how decisions are made, and why certain papers might be accepted or rejected.
So I jumped in and applied for the position.
When I started the fellowship in early 2021, I had little idea about what I would be doing.
I knew I would rotate around different portfolios, or sections of the Journal, but I thought it would involve a lot of online work—reviewing articles, lots of paperwork, that sort of thing.
In reality, however, the journal runs on discussion, communication and teamwork, not mountains of paperwork.
It's a lot more interesting and exciting than you'd expect.
It's a small editorial board compared to some journals, which may have hundreds of members, but everyone on the board contributes to the journal.
There are a number of portfolios, corresponding to different sections of the Journal, and each board member has their own responsibilities.
As a fellow, I attended the quarterly board meetings and worked with different board members on different portfolios, helping to plan and then take the necessary steps to do the work for each portfolio.
Over the 18 months or so that I have been a fellow, I have rotated through three portfolios—social media, critically appraised papers and clinimetrics—and I will shortly move into the clinical practice guidelines portfolio to finish off the two years.
The clinimetrics and critically appraised papers portfolios have involved working with board members to identify research published externally that is worthy of highlighting in the Journal due to its impact on the physiotherapy field.
In these portfolios I have also helped to find potential authors to write about these research papers.
I've gained an appreciation for the Journal's wider mission—to not only publish papers that are submitted, but to also highlight advances in our field that are published elsewhere to help make readers better physiotherapists.
The social media portfolio was completely different—it was all about highlighting what was in the current issue of the Journal, planning and creating content, and generally alerting people to the research being published.
I enjoyed engaging with people on our Twitter feed.
I also had the opportunity to work with the Journal's scientific editor, Clinical Associate Professor Mark Elkins, on a couple of projects.
As a researcher in pelvic health and women's health, I am passionate about sex and gender equality.
When Mark asked me if I would like to write an editorial, I had the idea that it would be great to write about sex and gender in physiotherapy research.
We don't know a lot about how people collect data and report on data in our field, but in other fields of research it's not collected well and it's usually poorly reported.
Often, men are recruited into trials and the results generalised to women, as women are seen as biologically difficult research participants.
So I suggested to Mark that this was something I'd like to do but I had no idea where to start.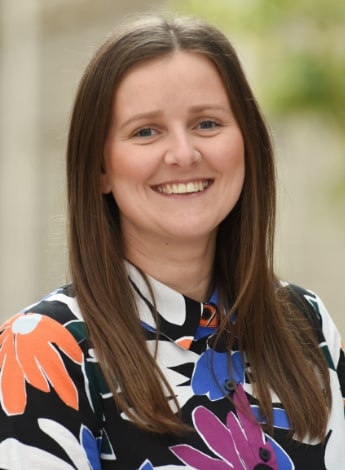 Dr Jane Chalmers is the inaugural Journal of Physiotherapy editorial fellow.
He guided me through the process of doing a mini review of papers on PEDro, to see how many papers collected sex and/or gender demographics, and helped me to build that into an editorial highlighting some of the things that the physiotherapy profession was doing well and where we can improve our research methods.
It was nice to see that we're generally doing the right thing most of the time, but of course there is always room for improvement.
Based on our mini review and editorial, the Journal now encourages researchers to consider whether sex and/or gender may moderate effects of interventions studied, and recommends certain analyses be performed and reported where they may moderate effects.
Mark also suggested that I create an article collection on pelvic health, so I collated the articles and wrote another editorial highlighting the key papers in the collection.
It was a great opportunity to bring that angle to the editorial board and to the Journal.
Working with Mark and the JoP board has been an extraordinary opportunity.
It's not often that an early career researcher gets to work so closely with the scientific editor of a high-impact journal.
To see the inner workings of the Journal has been interesting and it was great to be able to make contributions—by suggesting that researchers consider sex versus gender in their data collection, for example.
I was treated as an equal by the editorial board members and they were all very supportive.
I have worked very closely with Professor Ilana Ackerman, who chairs the JoP editorial board, throughout the fellowship and she has become another mentor.
She helped me to tailor my experiences in the different portfolios to my interests and together we put together a welcome guide for future fellows (JoP appoints one fellow a year, for overlapping two-year terms), outlining the portfolios and what each does, the roles of the chair and board members and so on.
It gives a background to the inner sanctum of the Journal.
Don't get me wrong; it has been challenging at times.
The COVID-19 pandemic meant that everything waxed and waned according to lockdowns and there were some crazy deadlines because of it.
I had my own personal challenges too, having a baby during the fellowship and trying to balance new parenthood with work life.
The JoP board has been fantastic and really flexible at helping me adjust and keeping me involved—this was beyond what they needed to do and I really appreciated it.
While my term is coming to an end, this is not the last interaction I will have with JoP.
I have certainly learned what the Journal is looking for in terms of research quality and scope, which will help me be more rigorous and strategic with my own research in the future, with the aim of publishing in high-quality journals such as JoP.
It has also given me an appreciation for both the complexity of research journals like JoP and the dedication of the board members to the Journal.
Professionally, I have also gained a solid network of experienced researchers from whom to seek advice and feedback, which is extremely valuable to an early career researcher.
And who knows? Perhaps down the road I might take my place at the table by becoming a member of the editorial board.
I'll be looking at every opportunity to improve my skills and experience between now and that day.
If you're thinking about applying for the fellowship, I say go for it.
I can't emphasise enough how exceptional my experience with the journal has been.
The opportunity to work with people on the editorial board of such a successful journal doesn't come up very often.
It's an amazing opportunity to learn, challenge yourself, broaden your network and perform tasks that are often reserved for more senior academics.
Journal of Physiotherapy is seeking expressions of interest from APA members for the next editorial fellowship term, which will run from January 2023 to December 2024. Rotating through each portfolio of the Journal, the editorial fellow will gain important exposure to an international editorial board. The opportunity is open to an emerging Australian physiotherapy researcher within five years of PhD award (taking career disruption into account). Click here for more information on the role and how to apply.
>> Dr Jane Chalmers is a senior lecturer in pain sciences at the University of South Australia. She is the leader of the pelvic pain theme within the Innovation, Implementation and Clinical Translation in Health research group at the University of South Australia.
© Copyright 2018 by Australian Physiotherapy Association. All rights reserved.