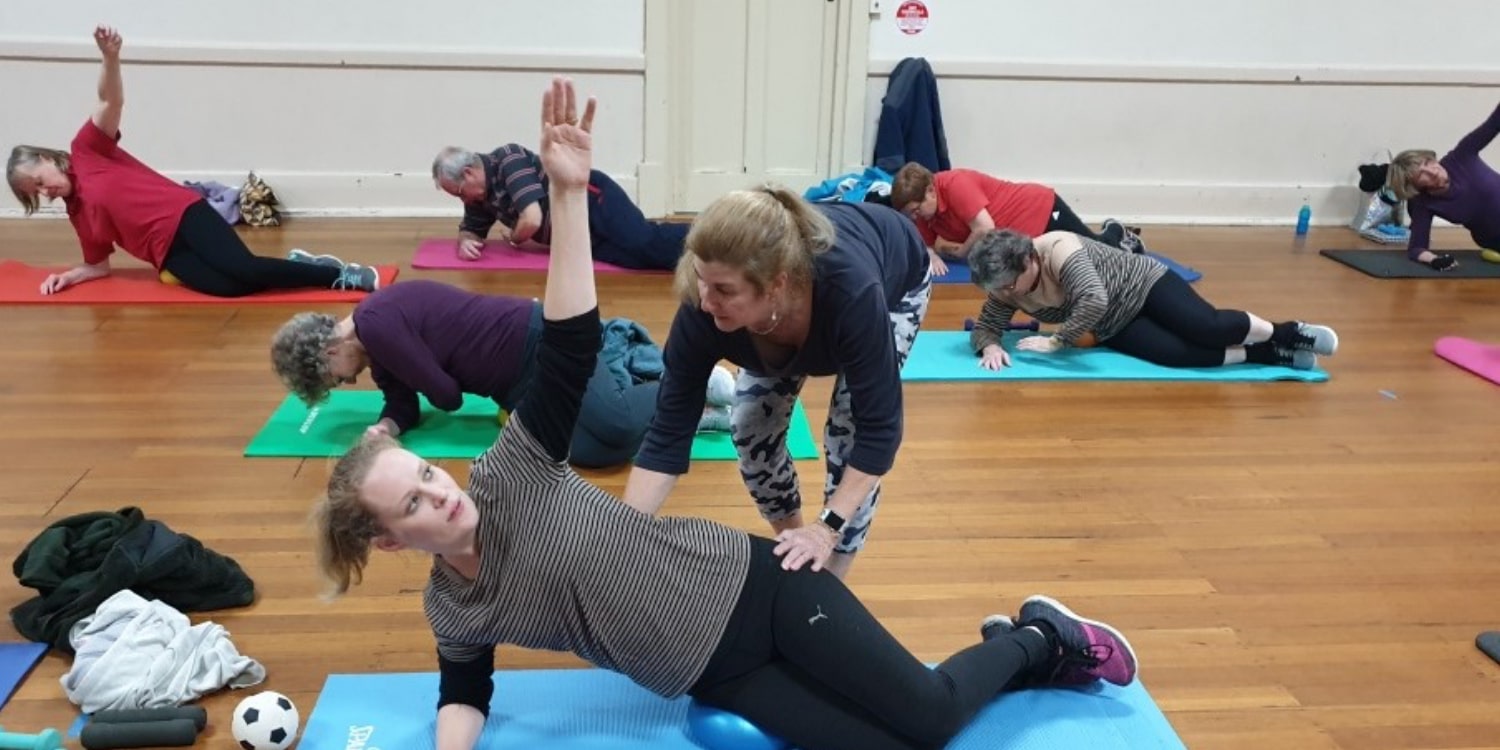 Fitness focus reaps rewards for Deborah Harrison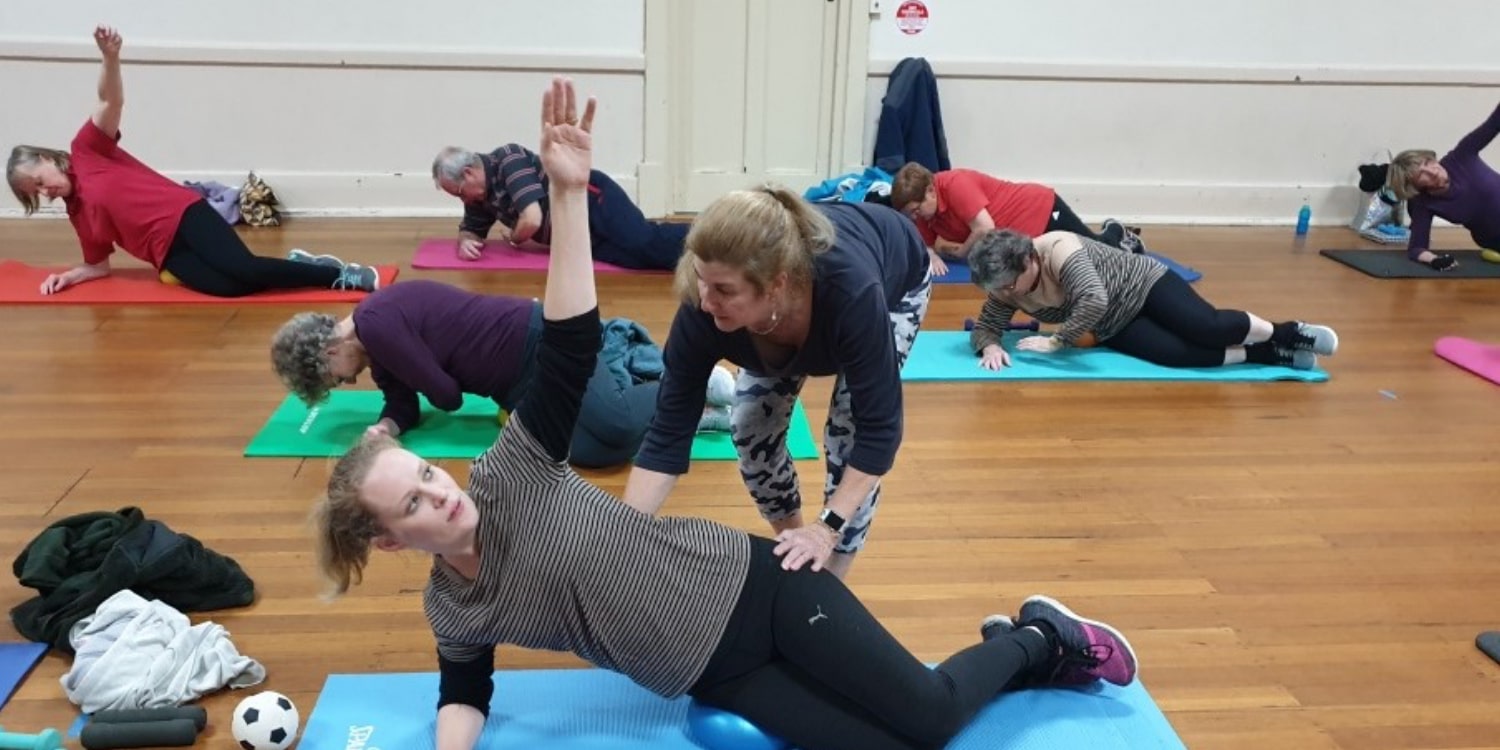 Congratulations to South Australian physiotherapist and APA member Deborah Harrison on being awarded a Medal of the Order of Australia (OAM) for service to the community through charitable initiatives.
Pop into the Westbourne Park Uniting Church hall any Monday evening or Friday morning and you'll find Deborah Harrison, physiotherapist and APA member, teaching her fitness class.
Last month Deb was awarded a Medal of the Order of Australia (OAM) for her service to the community for her fitness classes, which have been running continuously for 32 years, with all the proceeds—some $265,000 to date—going to charity. 
'I feel pretty proud and satisfied. I feel blessed, in lots of ways, that that's happened,' says Deb of the OAM.



'I don't want it to change me, I don't want it to change the way the class goes, or what I do.  But it is certainly nice that it's recognised, and just a small contribution that I've made over many years is acknowledged.'
Deb qualified as a physiotherapist in Adelaide in 1978, working in private practice.
In the late 1980s, physios were offered the opportunity to complete a 'fitness leader certificate'—the forerunner of today's multitude of physical fitness courses—qualifying them to teach community fitness classes, and Deb jumped at the chance.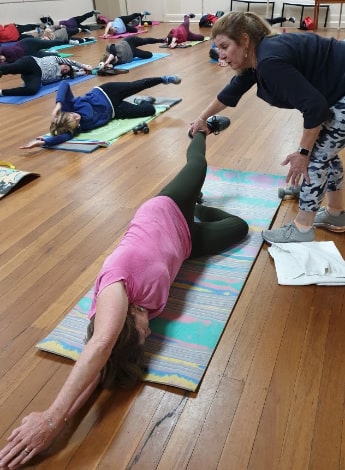 Deb Harrison teaches a combination of cardio, strength, balance and Pilates in her fitness classes.
In 1989 she started teaching fitness classes affiliated with but independent of KeepFit SA at her local church and, well, she's never really stopped.
Right from the start, Deb's fitness classes attracted a variety of people, from young mums with babies to older people looking to maintain their fitness as they aged.
'It is open to anyone. I would say probably from 30-to-60-year-olds, back then; now it's probably 50-to-80-year-olds,' Deb says.



'I can target my classes for younger people but they prefer gyms where the timing of classes suits them and their focus is not on the detail of Pilates.'
Over the years Deb's classes have evolved, incorporating new exercises and approaches to fitness as experienced by her physio practice.
In 2012, she qualified as a Pilates instructor, introducing mat Pilates to the class.
These days, the classes include a cardio and weights component set to music, balance exercises and Pilates mat exercises, providing a holistic approach to fitness and wellbeing.
'I love the Pilates concepts, the layering of the exercises, the strength, mobility, balance, body awareness, mindfulness and the concepts of neuroplasticity to fine tune our movement patterns. 
'So, from my perspective, I've grown and morphed.
'I've done lots of professional development courses, mostly through the APA, which have given me more insight.
'You can never have enough knowledge but to share knowledge and have it appreciated is very fulfilling,' Deb says.
This generosity may be a reason why many of her students have been taking Deb's classes for years, in some cases decades,' says long-time participant Jill Waldron, who has been taking classes with Deb since the early days.
'Deb is passionate about teaching us all how to exercise safely to get the very best from our bodies, especially as we age.
'She leads us in exercises, continually tailoring them to meet individual needs and explains the relevance as we move through our classes.
'Deb is consistent with her explanations to the point where, even if she needs to miss a class, we are able to continue because we hear Deb's voice within us telling us the benefits and warning us of the dangers of doing things incorrectly,' .
As a physio, Deb knows firsthand the injuries and conditions that commonly affect people as they move into their 40s and 50s and beyond.
She takes the time to explain to her students how and why specific exercises need to be performed and how to get the most out of a fitness program.
'We need to be looking after our bodies now, before we get to 80, because most of us lose motivation and "drive" in older age and learning detail becomes more difficult,' She says.



'So we should be active and developing positive habits and neural pathways that will stand us in good stead in our 80s and 90s should we be fortunate enough to get to that age. We want to enjoy life.' she explains.
COVID-19 lockdowns over the last 18 months have also challenged and changed the classes, with Deb switching over teaching via Zoom during periods of lockdown.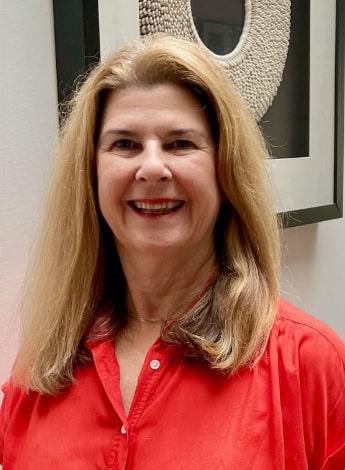 The classes with Deb, and the social coffee held sessions afterwards, provide the participants an opportunity to contribute to the decision of which charities will receive donations from the proceeds of the class that year.
She was determined right from the start that her fitness classes needed to be affordable to the community and charitable.
'My motto has been "classes for the community giving back to the community",' Deb says.
Over the years, the class has donated to more than 60 charities including Laurel Palliative Care, the Magdalene Centre, Cystic Fibrosis South Australia, the Juvenile Diabetes Research Fund, Guide dogs and many others.
It's just one of the reasons that her student and friend Marie Davis decided to nominate Deb for the Award. Marie has taken fitness classes with Deb for more than 25 years, and credits her classes with having a huge impact on her health and attitude to fitness.
'Although Deb has never sought praise or recognition, her achievements both in developing a program that supports fitness and the community through the charitable donations that has lasted so long and helped so many organisations should be recognised, especially as this all happened after working hours,' says Marie.
Asked what the most important thing she has learned from Deb is, Marie says it is to 'listen to your body.'
© Copyright 2018 by Australian Physiotherapy Association. All rights reserved.