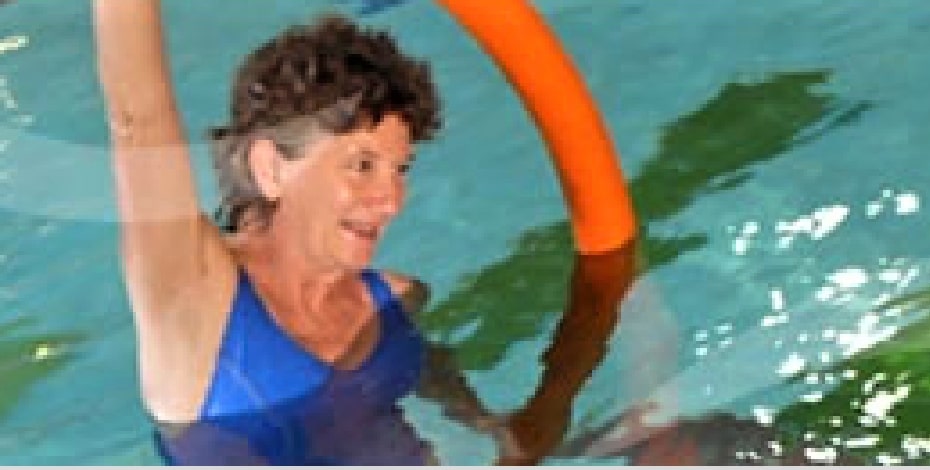 Fond memories of a trailblazer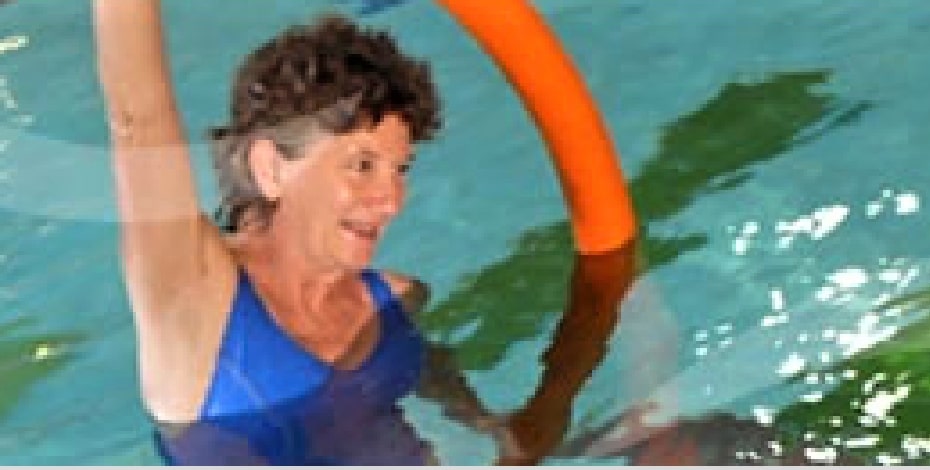 TRIBUTE The physiotherapy world is mourning the loss of a stalwart of the profession who valued excellence in the field. Margaret Lewington was proud to give back to the physiotherapy community and to be able to help the patients to whom she dedicated herself, particularly those with the inflammatory arthritis condition ankylosing spondylitis.
Margaret Anne Lewington 1957–2022
Margaret Lewington fell in love with the water at a very young age.
It was a passion that would feed into her professional life— she often told colleagues and those in other medical fields that she believed her patients could benefit as much from rehabilitation in the water as from similar treatment on dry land.
Margaret worked continuously as a physiotherapist after graduating in 1978 from the University of Queensland.
She practised in hospital settings, in patients' homes, at therapy centres and in her private practice, Hydrohealth, opened soon after Margaret gained postgraduate qualifications in hydrotherapy in 1989.
Hydrohealth offered hydrotherapy treatment for all conditions but especially arthritis, orthopaedics, pain and other musculoskeletal conditions.
It was around this time that Margaret's interest grew in helping people with ankylosing spondylitis (AS).
She found hydrotherapy to be very useful for people with AS because it enabled them to exercise and stretch more fully and with less pain.
In 2004, Margaret began physiotherapy sessions in her rooms, which allowed her to expand her work with people with AS.
While she provided a combination of land and pool sessions, she also hosted a weekly hydrotherapy exercise class from 1990.
Margaret worked closely with the Ankylosing Spondylitis Group of Queensland for more than 25 years.
She played a core role in enhancing the social and education programs of the group by contributing to newsletters, arranging speakers for seminars and organising social activities such as walks and dinners.
She was influential in establishing the AS Victoria peer support group in 2005 and, along with Greg Tate, was the joint editor of the national AS newsletter AStretch.
Margaret was also a passionate AS advocate and activist and was involved with Arthritis Australia, the Australian Rheumatology Association and the APA.
She supported the AS international community for many years through patient and clinical networks and was a champion of AS management, treatment and advocacy in Australia and overseas.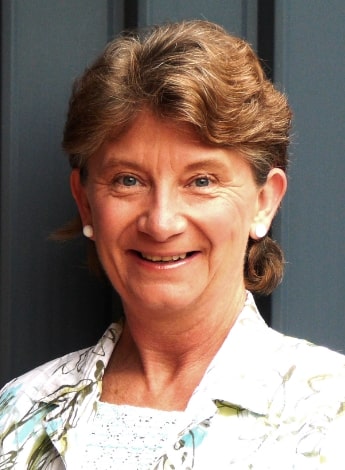 Margaret Lewington was passionate about treating patients with the inflammatory arthritis condition ankylosing spondylitis.
Emeritus Professor Gwendolen Jull FACP describes Margaret as a talented physiotherapist who made a major contribution to the AS field and contributed to the multidisciplinary area of rheumatology.
'Margaret was a great thinker and analyser, always striving for a better understanding of AS and best practice management for her patients.
'She worked closely with Professor Matthew Brown, a clinician–scientist/rheumatologist who has a particular interest in AS and immunogenetics research and is currently the director of the National Institute for Health and Care Research Biomedical Research Centre, a partnership between Guy's and St Thomas' NHS Foundation Trust and King's College London.
'On hearing of her death, Matt said that Margaret was "…. passionate about AS care. There are so many people who have benefited from her energetic and positive approach. She went so far beyond what would be considered normal for her job".
'Margaret was also a contributor. When the Commonwealth Games were held in Brisbane in 1982, Margaret volunteered on the host physiotherapy team.
'A host physiotherapist was present at each venue to offer acute or other care that athletes might require pre- or post-competition.
'Of course, most wanted athletics or swimming. However, a physiotherapist was needed for the lawn bowls and Margaret volunteered. It was the kind of selfless action that exemplified Margaret's desire to contribute.'
Sandra Day APAM, the principal physiotherapist at Stafford Physiotherapy and Pilates in Queensland, says she first met Margaret, her husband Rod and their two children, Carys and Glyn, in the early 1990s at Sports Medicine Australia events.
Margaret was the first female member of the Sports Medicine Australia board (Queensland), which at that time consisted entirely of male doctors.
'Marg was a fountain of information when she became interested in AS. And when I say interested, I mean passionate, knowledgeable and a leader in Australia on the treatment of AS.
'I always felt comfortable phoning her or sending a patient to her, knowing I would get expert advice and that my patient would get the best care,' Sandra says.
'Marg was a lovely person to talk to and she will be dearly missed by her friends and colleagues.
'She was passionate about physiotherapy and often got involved when she thought things could be done better.'
At her funeral recently, Rod spoke about Margaret's love of travelling and of the many trips they enjoyed in Australia and overseas.
'We even reached the point where we had a favourite champagne house that we would visit on return trips to Belgium and France.
'Margaret was a loving, caring, dedicated mother of Carys and Glyn. They were the centre of her life. And the addition of Percy, her grandson, two years ago brought her so much joy.
'How much Margaret meant to me I can never express in words. Margaret was the love of my life, my lifelong partner and my rock, my friend.
'I will miss her so much. There are no words to express how I feel.'
© Copyright 2018 by Australian Physiotherapy Association. All rights reserved.