Getting it right: treating in contexts of family violence
Practitioners, health managers, academics, policymakers and survivors will meet in Melbourne this month for the two-day International Domestic Violence and Health Conference. Melissa Mitchell examines the role physiotherapists can play in helping patients impacted by family violence.
Whether they are aware of it or not, physiotherapists are seeing patients every day who have been subjected to family violence. Outwardly this patient cohort might not show any signs of the trauma they're living, but by taking a few simple steps and being aware of some key indicators, physiotherapists are in a position to be able to help. And getting it right the first time is crucial to the likely success of the patient seeking professional help.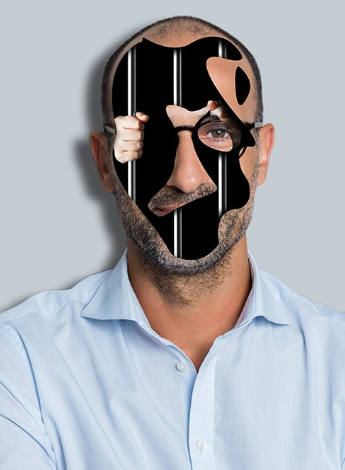 Health practitioners who work closely with families can often be in the right place at the right time, as 'first responders', to help those who are experiencing family violence. There are a number of health professions that are likely to encounter family violence in their work, including physiotherapists. And there are myriad ways physiotherapists can gain relevant skills and knowledge to identify and respond appropriately to incidents of family violence.
Working in her specialised field, APA Women's Health physiotherapist Anita Bir has many patients present with sexual trauma and sexual pain, a large amount of which 'comes from the backbone of abuse'. Strategies to effectively help patients navigate their way to find professional help are important for physiotherapists to implement on many different levels—in the physical environment, in the language used, in their assessment of the patients' often subtle indicators, and in their commitment to confidentiality.
'Patients can come in for a variety of reasons and are often not forthcoming about abuse straight away. As physiotherapists we are always professional and warm in our communication,' Anita says. 'It's always important to create an environment of respect and trust while maintaining open and clear communication with your patient.
'Patients are not always quite obviously sad, they're not necessarily going to present with obvious signs of harm—in fact they can be very good at covering them up. But notice whether they appear to be somewhat uncomfortable or anxious or evasive about certain things. Is what they are saying consistent with their presenting issues? Does it make sense? It's important to consider these questions.'
Grappling with ethical dilemmas such as those presented by patients experiencing family violence is something Anita is particularly passionate about. As a committee member on the National Professional Standards Panel (NPSP), Anita and many like her are working to get a better understanding of these issues and to look at ways to best resolve them. Her input into the recent review of the APA code of conduct helped her better understand the behaviours expected of physiotherapists that the NPSP represents.
'We're not legally obligated to report adult patients experiencing family violence to the police, however, we can direct them and we can suggest that they don't deserve to be treated in this way,' Anita says. 'But we don't have the right to tell them what to do about it. While we want to feel protective towards our patient or our client, we can't be assuming that they want to leave the situation yet either.
'If they've opened up to you, you need to respect their wishes and ask them what it is that they want to do. If they ask for advice then you can try and have that discussion and encourage them to seek more help from their GP, and management might include counselling. They can be directed to 1800- RESPECT. I wouldn't suggest offering solutions; instead listen and offer support. Often they trust the relationship they have built with you as the physiotherapist and just want someone who will listen to them.'
There are mandatory reporting obligations for physiotherapists under the National Law, not specifically related to family violence. However, when it comes to patients experiencing family violence, the responsibilities of physiotherapists are more ethical in nature and are are shaped by professional obligations clearly set out in the code of conduct.
A Physiotherapy Board of Australia (the Board) spokesperson says: 'the Board and the Australian Health Practitioner Regulation Agency (AHPRA) are committed to being part of the solution to major health and social problems as best we can within our mandate as regulators'. By focusing on continuing professional development and maintaining accreditation standards, as well as adhering to the Board's code of conduct, physiotherapists can further develop their skills and knowledge to identify and respond appropriately, the spokesperson says.
'The Board also reminds physiotherapists of the responsibilities they have under state and territory legislation including working with others such as the police, local health departments, and other government bodies and associations to identify and respond appropriately to family violence and child harm experienced by patients and clients,' the spokesperson says.
Tragically, many people across Australia face great danger at home from the people closest to them. Family violence can affect anyone, regardless of their gender, age, ethnicity or sexuality and it not only affects those experiencing it, but also their family, friends and the wider society. The latest Australia Bureau of Statistics (ABS) figures show that two out of every five assaults reported across Australia are family violence-related. Of those, women account for the highest proportion, ranging from 67 per cent in New South Wales to 81 per cent in the Northern Territory. While the ABS statistics show a decrease in victimisation rates between 2016 and 2017 in New South Wales, South Australia, Western Australia and the Australian Capital Territory, rates were on the rise in Tasmania and the Northern Territory. ABS rates in Victoria showed little change.
If you suspect someone you know is experiencing domestic and family violence, you've probably noticed some of these signs and behaviours.
seems afraid of their partner
eager to please their partner
appear anxious, unusually quiet, lacking in confidence, withdrawn
have a controlling, obsessive or jealous partner
have a partner who has threatened to harm them or harm their children or pets
have a partner who is depressed or suicidal
know or suspect that they're being stalked
receive constant texts or phone calls from their partner
seem neglected
appear to not have access to money or belongings
have physical injuries.
REMEMBER: If you're worried about someone's immediate safety phone Triple Zero (000). 
---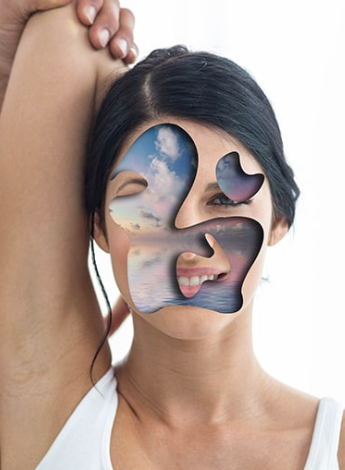 Talking statistics is something the chief executive officer of the Domestic Violence Resource Centre Victoria (DVRCV), Emily Maguire, is called on to do regularly. And Emily has some statistics of her own that are equally alarming. 'The last research we have was done in 2002, so it is a little bit old, but it shows that between 60 and 70 per cent of women living with family violence did not access specialist support—they didn't go to police, they didn't access a specialist family violence service,' Emily says. 'So if they were talking about their experience of violence they were probably talking to friends or family, they were talking to their GP, their physio or a psychologist.'
Emily has worked in the family violence domain for the past 15 years and has held roles across policy and in the community sector. She's worked in the primary prevention of violence against women, in stopping violence before it occurs, and in addressing the underlying drivers of family violence and violence against women in particular. Like many who operate in this area, Emily uses the female pronoun to describe people affected by family violence based purely on research that indicates the overwhelming majority are women. She acknowledges that men, too, are subject to family abuse—backed up by ABS figures which show that from 2016– 2017, the highest rates of family violence against men occurred in Tasmania, the Northern Territory and the Australian Capital Territory. Training courses to help allied health practitioners navigate their important role in supporting patients who are experiencing family violence are regularly run by the DVRCV, and Emily says there is more scope for physiotherapists to be included in the educational aspect of the centre's work. 'Allied health, in general, doesn't appear to be very strongly represented in our data on training, in who we train. And that's probably not out of a lack of interest, it's because we don't target those workers,' Emily says.
'Up until a couple of years ago there was very limited focus outside of the specialist family violence system or the justice system on this issue, so it's not a surprise to me because we haven't done muchtargeted education focusing on the allied health profession in particular.' With that focus shifting, Emily says there is an abundance of DVRCV resources available to physiotherapists and allied health professionals at dvrcv.org.au, including booklets, pamphlets, discussion papers, posters, wallet cards, research and publications. Four-hour training sessions are also available to learn the basics of family violence and how to respond. 'It's not arduous. There's lots of information online about how to ask questions and what your professional role is. It doesn't take long to skill yourself up to give yourself a level of comfort in asking the question.
'Most of the people who are seeing physios are going with physical injuries, but it is important to recognise that a significant proportion of family violence does not involve physical violence,' Emily says. 'The non-physical violence is just as, if not more, harmful, we would say. It is also important to recognise that although what a physio might be treating is the physical impact, there are a whole lot of other impacts. 'Knowing what family violence looks like, and how to respond to a victim, is really important. As is knowing the boundaries of your role— people get really worried to ask if someone feels safe or where injuries came from because they worry that they're going to have to shift into counselling mode. Knowing what your role is, how to stop a conversation before it moves too far, and being clear with a person that there is only so much that you can do before you have to refer, is really important.'
Given it is 'fairly likely' that a patient experiencing family violence will make a disclosure to a first contact clinician, Emily says that knowing how to create a safe space for patients will make them more receptive to it. Displaying posters and booklets about family violence in the waiting or reception areas as well as creating a private space where a patient can speak in confidence away from their children, but still in eyesight of them, were two steps physiotherapists could take. Encouraging their patients to talk and then listening to that conversation were also vital steps to take.
'For anyone in a profession that is going to come into contact with a victim by virtue of working in a profession that experiences the impacts of family violence, their role is incredibly important,' Emily says. 'I think if you suspect someone is experiencing violence and you just give them a referral to a crisis, counselling or local outreach service, those women are very unlikely to go straight to that service because of the stigma attached.
'Having a conversation about their situation is not as difficult as you would expect—it's literally about listening, not asking lots of questions, not making judgemental statements, just listening and asking "What can I do for you? What can I do to help?" That's all that someone who is not a specialist in this field needs to do in order to set that woman up well for a good journey into the future, which means her contacting a specialist service. 'Family violence is really uncomfortable for us because everything in our world tell us that this is a private issue, and that what happens between a man and a woman, or partners, is private. But in a professional context it is about a duty of care and it is about health and safety,' Emily says.
---
HELPFUL TOOLS
These resources may be of help for yourself, a loved one or a patient:
FURTHER READING
Various state and territories have recently published significant reports on this issue:
The 'Family, domestic and sexual violence in Australia 2018' report by the Australian Institute for Health and Welfare explores the extent, impact and cost of family, domestic and sexual violence in Australia, and looks at what could be done to fill important data gaps.
The Queensland Government commissioned a special taskforce to conduct an inquiry into domestic and family violence in Queensland. The taskforce's report 'Not Now, Not Ever—putting an end to domestic and family violence in Queensland' makes 140 recommendations.
The Royal Commission into Family Violence released its report and recommendations on how Victoria's response to family violence can be improved. The Commission's 227 recommendations are directed at improving the foundations of the system, transforming responses to family violence, and building the structures that will guide and oversee reform that deals with all aspects of family violence.
© Copyright 2018 by Australian Physiotherapy Association. All rights reserved.