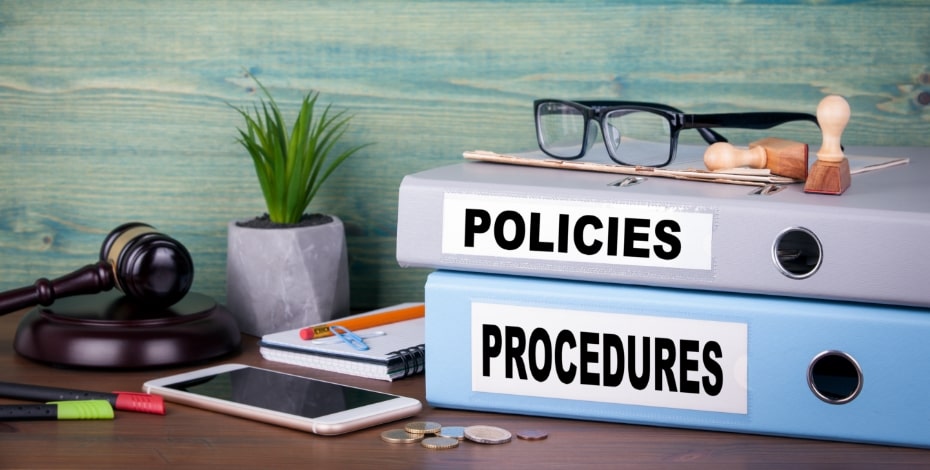 How to navigate the new normal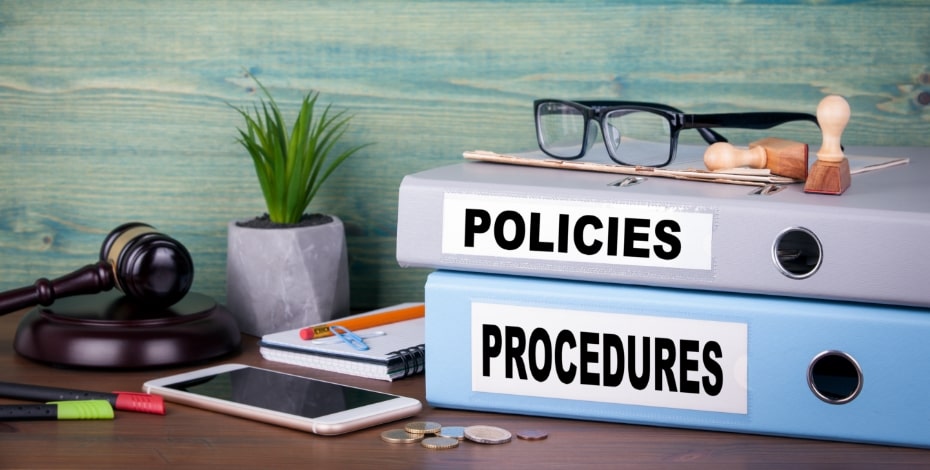 Whatever challenges COVID-19 has in store, practices with robust and agile workplace policies and procedures will find it easier to meet them. Here are some tips.
The importance of workplace policies and procedures in managing the new COVID-19 normal
As Australia attempts to live with COVID-19 rather than eradicate it, workplaces across the country are facing challenges unlike any they have faced before.
This has been exacerbated by the spread of the Omicron variant, with high community transmission forcing businesses to remain agile to avoid crippling disruption.
From a staffing perspective, one of the key challenges is, and likely will continue to be, the management of day-to-day disruptions caused by COVID-19-related staff absences.
While there is no magic formula to help businesses overcome this challenge, workplace policies and procedures have never been more important.
Why are workplace policies and procedures important?
Policies and procedures ensure consistency and a level of certainty when dealing with the everyday happenings of a workplace.
During a crisis like the one we are experiencing now with COVID-19, consistency and certainty are critical.
When a staffing issue arises, workplaces need to act quickly to ensure that there is as little disruption as possible.
This can be achieved through the degree of certainty that a policy and/or procedure provides.
For example, a staff member contracts COVID-19 on their day off and is unable to come to work the next day.
With a clearly defined personal/carer's leave policy, the employee knows who to notify (eg, their manager), how soon they need to notify that person (eg, as soon as possible before their next shift) and what information they have to provide to that person (such as how long they expect to be absent and evidence requirements).
It is vital that the issue is dealt with in the same way that previous instances of the same or a similar nature were dealt with.
This will help avoid feelings of frustration or even favouritism among staff members, as the situation is always managed according to the same procedure (regardless of who is affected).
In essence, having a relevant policy and procedure will automate the response to a particular issue, which in turn saves time and helps a business get on with business.
Effective development and maintenance of workplace policies and procedures
To ensure that policies and procedures continue to achieve their intended purpose, it is important to regularly review and (if required) update them.
Regular monitoring and maintenance of policies and procedures allows them to remain relevant in a volatile market and world and ensures that any outdated or unhelpful practices are removed.
Policies and procedures are all about creating consistency and certainty to keep a business running effectively.
If a policy or procedure is still relying on practices that are outdated, it will likely not achieve what it was designed to.
Once a policy or procedure has been developed or updated, it is vital to train all staff members in it.
Policies and procedures are useless if staff don't know they exist or are unsure how they apply.
Regular training will remove this ambiguity.
Finally, workplace policies and procedures should be kept in two separate manuals: a human resources policies and procedures manual and a work (occupational) health and safety manual.
These manuals should be easily accessible to all staff members (whether in hard or soft copy).
Which workplace policies and procedures are important for managing the new COVID-19 normal?


leave policies (including personal/carer's leave and annual leave)


relevant work (occupational) health and safety policies (including a COVID-19 safety plan)


a working from home/remote working policy


a COVID-19 vaccination policy (if applicable).


In summary
There is no secret tonic to guide workplaces through this new phase of the COVID-19 pandemic, but being consistent through the use of strong and relevant workplace policies and procedures will help.
The HR in Practice specialist workplace relations and work (occupational) health and safety advisory service is operated by Wentworth Advantage. APA Business Group Premium Principal members can contact the HR in Practice service on 1300 138 954 or hrinpractice@australian.physio or click here to access the full suite of online resources, including sample policies and procedures. For more information about joining the APA Business Group, click here, email info@australian.physio or call 1300 306 622.
© Copyright 2018 by Australian Physiotherapy Association. All rights reserved.