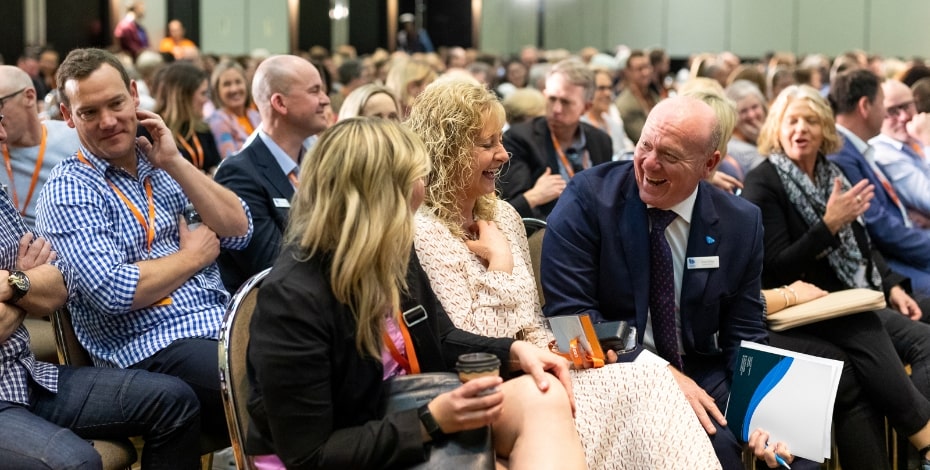 Ignite speakers to inspire you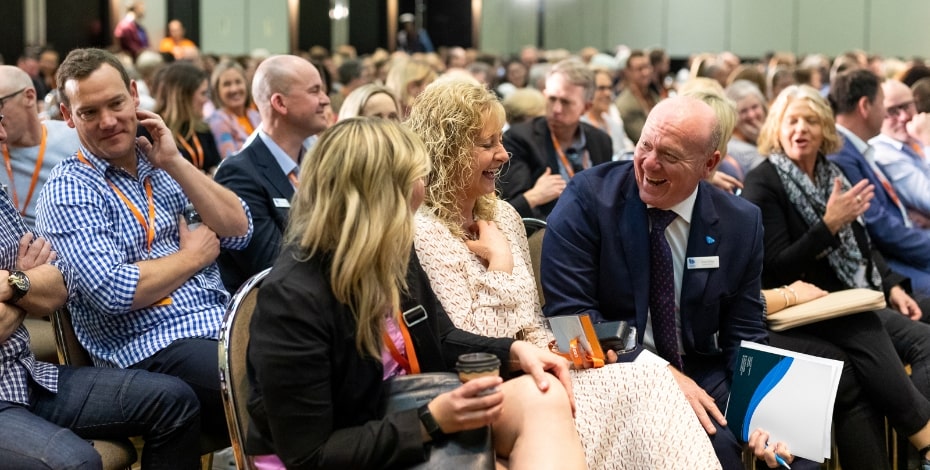 With more than 100 invited speakers, the APA's national conference IGNITE 2023 will have something that appeals to every attendee. 
Here, select speakers from each national group preview their presentations and tell us what they are most looking forward to, from can't-miss sessions to catching up with colleagues.
Acupuncture and dry needling
Leigh McCutcheon APAM MACP, Combined Health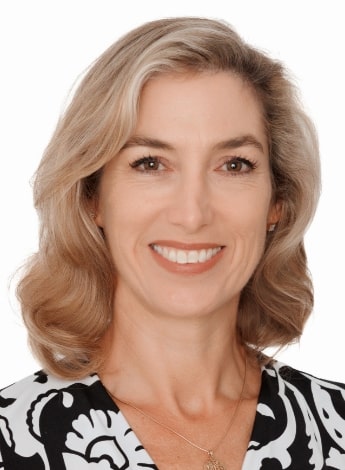 Leigh McCutcheon will present in the Acupuncture and Dry Needling stream.
I am excited to present the latest evidence, safety concerns and practical techniques for acupuncture and dry needling in the foot and ankle region in the conference program, with an additional one-hour practical session in the pre-conference workshop. 
For attendees to participate in the advanced practical component of the pre-conference workshop, they must have previously completed acupuncture and dry needling training. 
During my second conference session, the aetiology of tendinopathy, paratendinitis, tendon tears and calcification in tendons and the effect of acupuncture and dry needling on them will be presented, along with the needling styles and practical approaches that are likely to be effective.
Literature reviews of acupuncture and dry needling treatment for various conditions of the foot and ankle as well as tendon pathologies are included. 
Relevant safety precautions will also be addressed. 
Practical presentations and discussions about advanced acupuncture and dry needling techniques and effective clinical decision-making will ensure that participants walk away with specific clinical pearls as well as updating their knowledge according to the latest evidence.
Following the pre-conference workshop and in conference presentations, participants should be able to assess the risk and benefits of using needling therapies as part of a multimodal approach to treating various conditions in the foot and ankle region or in tendon pathologies.
The best thing about the APA biennial conferences is the concurrent sessions run by the various specialty groups. 
I have a clinical background in musculoskeletal medicine, sports medicine and ergonomics as well as acupuncture and dry needling so I will look out for presentations in those areas as well as attending the acupuncture and dry needling sessions.
Advanced Practice (including emergency department)
Ken Niere FACP, Brisbane Physio Specialists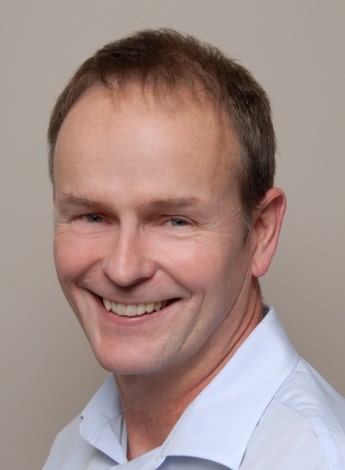 Ken Niere will present on the topic of headaches for the Advanced Practice stream. 
My topic is 'Headache assessment: what is in and out of scope for physiotherapy?'
I chose it because I believe that physiotherapists, as primary contact practitioners, must be experts in headache triage and differential diagnosis. 
They must be able to identify when a patient requires medical evaluation and management and when there is a significant cervical contribution to the headache that is likely to respond to physiotherapy treatment.
My presentation will focus on key findings in the interview (subjective examination) and physical examination that are crucial for headache differential diagnosis. 
Priority will be given to the identification of red flags indicative of potential serious pathology and the findings that differentiate cervicogenic headache from other common headache types such as tension-type headache and migraine.
Although red flag presentations are relatively rare, it is essential that patients with suspected serious pathology are promptly identified and referred for appropriate medical assessment and management. 
I hope that the audience will take away an increased awareness of the different pathologies, including cervical musculoskeletal impairments, that can be responsible for headache and of how these can be identified during the initial examination.
This will lead to improved patient care by facilitating referral to the most appropriate healthcare practitioner for the patient's particular headache type and underlying pathology.
I'm looking forward to Plenary 2 on Thursday 5 October—'Physiotherapy: the hands-on profession'. 
I feel that if we fail to appreciate the immense clinical benefit of our hands-on skills, we run the risk of losing the ability or right to perform them. 
I'm also very much looking forward to catching up with lots of physio colleagues and friends at the social functions.
Animal
Katrinka Geelen APAM, veterinary specialist centres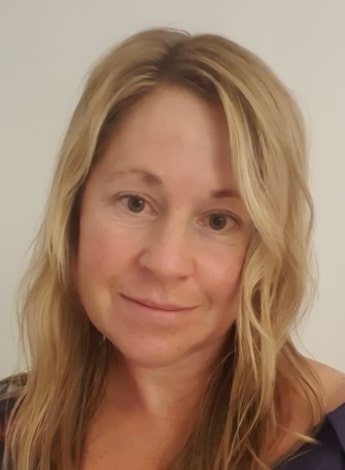 Katrinka Geelen will be talking about canine cruciate disease for the Animal stream. 
I chose to present 'Rehabilitation in dogs following TPLO for CCL' because it pertains to my master's research. 
Cruciate disease is the leading cause of hind limb lameness in dogs. It can limit activities of daily living and prevent participation in canine sport. 
Physiotherapy is essential to both conservative management and postoperative rehabilitation of these patients.
The presentation will provide a brief overview of diagnosis and tibial plateau levelling osteotomy (TPLO) surgery before exploring the physiotherapy management of these patients and supporting evidence in the literature. 
Postoperative physiotherapy is an important component of TPLO patient rehabilitation. 
The findings of an audit into postoperative rehabilitation for dogs following TPLO surgery will be explored, with a focus on how physiotherapy can improve patient outcomes.
I am looking forward to Stephanie Filbay's presentation, 'Optimising cranial cruciate ligament (CCL) injury outcomes. What can we learn from ACL research in humans?' and to the workshop on the equine stifle.
Aquatic
Dr Julie Adsett APAM, Royal Brisbane and Women's Hospital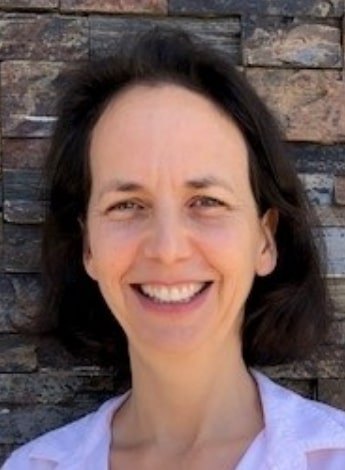 Julie Adsett will present for the Aquatic stream. 
The topic of my presentation is 'Aquatic exercise and cardiac conditions', which I was asked to speak about as it was the topic of my PhD from a few years back. 
I initially became interested in this topic because I had so many patients who used to ask me if it was okay for them to exercise in water and to swim. 
Back then, we just didn't have enough evidence to be able to provide the recommendations that people needed.
My talk will focus on simplifying cardiac physiology and how to apply this to make good clinical decisions to assist patients with cardiac conditions to exercise in water. 
My presentation will focus on patients with heart failure, while the wonderful Anna Scheer will be talking more broadly about cardiac conditions in her keynote presentation.
My main hope is that people appreciate that with appropriate screening processes in place, aquatic exercise is well tolerated and beneficial for the many patients with cardiac conditions. 
These are patients who we once excluded from this mode of exercise. 
For these patients, aquatic exercise offers wonderful opportunities to improve their cardiovascular fitness, strength and quality of life, which is particularly important for those unable to participate in traditional land-based cardiac rehabilitation programs and for those seeking enjoyable lifelong exercise opportunities.
It's hard to pin down which specific presentations I'm looking forward to, but I'll seize the opportunity to attend talks on interesting topics from a range of different programs. 
I always love the energy in the room and the chance to catch up with old friends and colleagues.
Cancer, palliative care and lymphoedema
Dr Elizabeth Webb APAM, Australian National University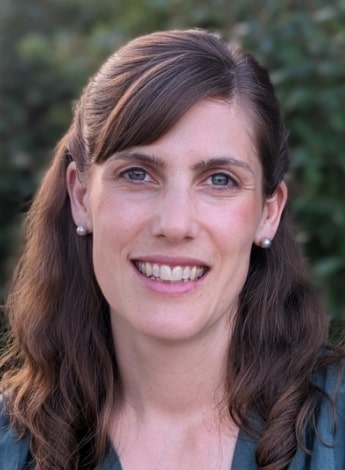 Elizabeth Webb will discuss cellulitis and oedema during the Cancer, Palliative Care and lymphoedema stream
My topics for discussion are 'Cellulitis: stopping the cycle' and 'Chronic oedema: managing a hidden epidemic' (a breakfast session). 
I chose these interrelated topics because they highlight two often underestimated health issues with a high impact on morbidity and healthcare expenditure, particularly in cancer and palliative care settings. 
I hope to emphasise the prevalence of chronic oedema and cellulitis and the crucial role physiotherapists play in their recognition, management and prevention.
I will outline the cyclical relationship between cellulitis and chronic oedema and how this can be effectively addressed using non-pharmacological interventions such as education and compression therapy. 
One presentation will focus on recognising cellulitis, identifying its risk factors and implementing prevention strategies, while the other (the breakfast session) will discuss identifying, assessing and managing chronic oedema.
My goal is for attendees to gain an improved understanding of the complexities of cellulitis and chronic oedema, including their strong relationship, widespread occurrence and substantial impact on patients and the healthcare system.
I hope the audience will leave equipped with the practical knowledge to recognise these conditions and their risk factors and an awareness of management or prevention strategies. 
I also aim to motivate attendees to pursue additional training in lymphoedema management to empower them to effectively tackle these prevalent conditions.
I am looking forward to the presentations by Elise Gane and Amy Dennett, which will shed light on the use of telehealth for exercise programs in the context of cancer care. 
I am also excited about attending the gerontology session on physical activity and older adults, where I hope to gain deeper insight into promoting physical activity among older people, at both an individual and a population level.
Cardiorespiratory
Associate Professor Selina Parry APAM MACP, University of Melbourne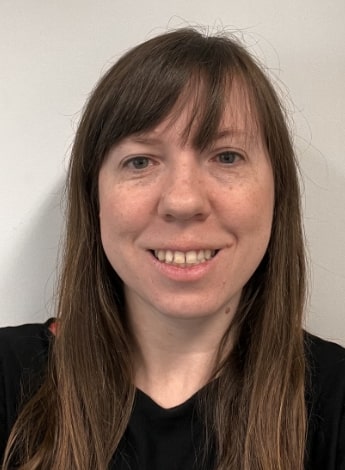 Selina Parry is giving a keynote talk for the Cardiorespiratory stream
One in two Australians will require intensive care support in their lifetime. Each year more than one million people worldwide will develop what we call intensive care-acquired weakness.
Survival rates are high—more than 90 per cent—but survivorship often comes at the cost of significant new physical, cognitive and psychological impairments, known as post-intensive care syndrome. 
I am passionate about improving recovery outcomes for these individuals by undertaking clinical research to understand the impact of critical illness as well as designing interventions to support recovery.
My keynote presentation, 'Moving the needle on recovery outcomes for people following critical illness', will look at the burden of critical illness in terms of long-term impairments as well as potential interventions to support recovery. 
It is no longer about survival but about how we enable patients to survive well after critical illness. 
While post-intensive care syndrome is well recognised, new Australian data from my team on falls incidence and risk factors post-critical illness will highlight modifiable factors that can be screened for and treated.
Care in Australia is currently fragmented and there is no routine follow-up pathway after patients leave the hospital. 
However, physiotherapists are well placed to play an integral role in supporting people's recovery from critical illness. 
We can work with patients and their families to co-design meaningful and acceptable interventions and use implementation science frameworks to improve our understanding of how those interventions will work in the real world.
I am looking forward to connecting with old and new colleagues across Australia.
Australian physiotherapists are leading the world and there is so much significant work being done here. 
I am also particularly anticipating hearing from Associate Professor David Putrino—the international keynote speaker for the cardiorespiratory stream—on long COVID and remote monitoring.
Disability
Alison Grootendorst, MJD Foundation (below left) and Julie Wunungmurra, MJD Foundation (below right)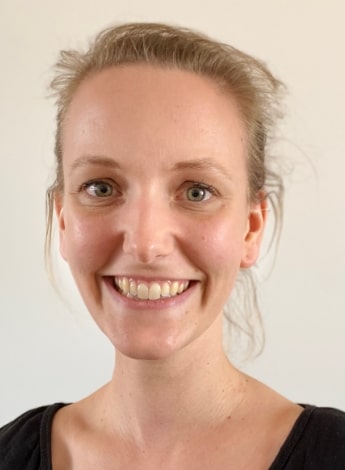 Alison Grootendorst is a researcher at the MJD Foundation
The MJD Foundation was approached by the conference organisers in response to a publication on delivering disability services in cross-cultural contexts. 
We are passionate about working in partnership with clients and community in a culturally responsive way to overcome barriers experienced by Indigenous Peoples living with disability, ensuring that they have the opportunity to access and engage in allied health therapy.
Presenting in partnership with Senior Yolngu Cultural Advisor Julie Wunungmurra, we will reflect on what we have learnt through our day-to-day engagement with clients and through research and how this has affected our service delivery model.
The presentation will focus on 'our way' of working—a self-determination approach based on the Aboriginal and Torres Strait Islander way of experiencing the world and preferred practices.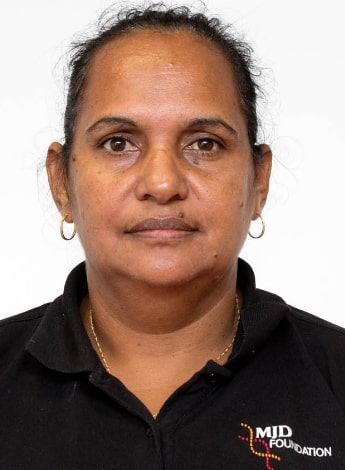 Julie Wunungmurra is a Senior Yolngu Cultural Advisor working with the MJD Foundation
These include the centrality of family and kinship relationships as well as prioritising collective decision-making and place-based responses. 
This approach governs everything we do in research, education and clinical and community services as well as the MJD Foundation's governance.
We hope that the presentation will challenge people to think about culturally responsive ways to provide physiotherapy support to people living with disability and about their own cultural lens and the impact this has on their understanding of best practice and how they work.
We are looking forward to hearing from Scott Willis, Janine Mohamed and Donna Murray in their plenary discussion about the role all physiotherapists play in Reconciliation and in Aboriginal and Torres Strait Islander health.
Gerontology
Professor Cathie Sherrington FACP, University of Sydney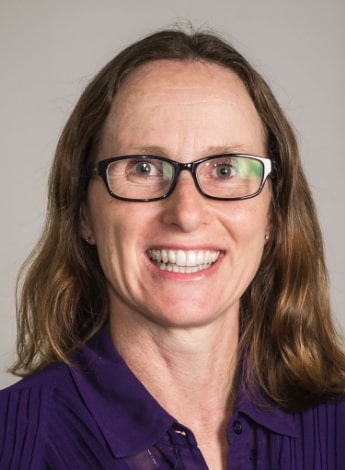 Cathie Sherrington will present an update on exercise and falls
I am going to be talking about falls in older adults, evidence about the role of exercise in preventing falls and its implications for physiotherapists. 
Every day, 380 Australians are hospitalised after a fall—an issue that does not get nearly the attention or
investment that it deserves. I am keen to try to change this so we can support older people better.
I will provide an update on the strong evidence that exercise can prevent falls, discuss the broader context of falls as a public health problem and suggest ways to prevent more falls, an urgent task given the global ageing population. 
We already have four million Australians aged over 65 and this is projected to be six million by 2040. 
Falls in older adults already cost Australian health systems $2.3 billion a year. 
There is an urgent need to do more.
I hope audience members will be inspired to take action to do more about falls in their own professional contexts, whether that is getting better at practising what we preach and encouraging others to join them, discussing falls and falls prevention with clients and colleagues, running an evidence-based program or advocating for funding locally or on a bigger scale.
I'm looking forward to all the sessions at the conference. 
I love being with so many physios from around Australia. 
I enjoy hearing what they have to say and discussing how we can work together to make a difference.
Mental health
Dr Sam Manger, James Cook University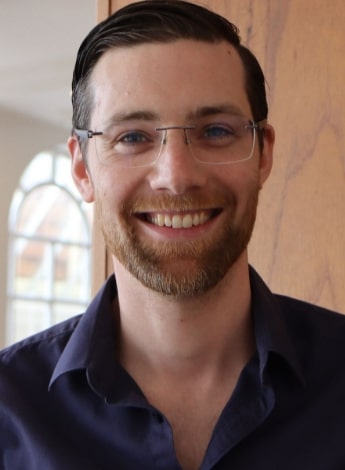 Sam Manger will talk about holistic approaches to healthcare
I will be talking about the growing field of lifestyle medicine in mental healthcare, otherwise called lifestyle psychiatry. 
The presentation will cover nutrition, fasting, movement, sleep, mind–body approaches, substance and screen reduction, social connection, connection with the natural world, health coaching and the need for new models of care in mental health that are interdisciplinary and innovative. 
It's urgent that we address the growing burden of mental illness and its common physical comorbidities. 
Experience and evidence show us that holistic approaches will be essential to future healthcare.
The question I ask myself is: what kind of mental healthcare would you want for yourself and your loved ones? 
In addition to treating a person's mental illness, what approaches will lead to genuine wellbeing for that person and support their engagement with society more broadly? 
Healthcare needs to evolve in response to the rapid increase in chronic diseases and mental illness.
Lao Tzu once said, 'If you do not change direction, you may end up where you are heading.' 
Looking at the trends in chronic pain, chronic diseases such as diabetes (which almost tripled in prevalence from 2000 to 2020), depression, anxiety and various other ailments—along with rising pharmaceutical prescription rates, healthcare expenditure and disability rates—we are headed in a truly concerning direction. 
While there are multiple aspects of modern healthcare that we can and should be very grateful for, we urgently need to start a conversation about what we and those we serve want and need healthcare to be.
As well as raising these points, I hope my presentation will indicate some potential solutions, including the important role that physiotherapists play.
As a GP, I am out of my element and fascinated by the many interesting and important topics canvassed by the excellent speakers in the conference program. 
I look forward to seeing many of the presenters and meeting with other attendees. 
I hope my contribution is valuable to them.
Musculoskeletal
Dr Megan Ross, APA LGBTQIA+ advisory panel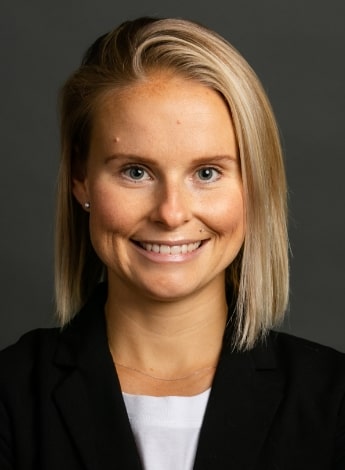 Megan Ross will present on working inclusively with LGBTQIA+ patients
The topic of my presentation is 'Pathways towards working inclusively with LGBTQIA+ clients: where to from here?'
I chose this topic because it addresses an important issue in the field of physiotherapy—the health disparities and poor experiences encountered by individuals from the LGBTQIA+ community when accessing physiotherapy. 
I believe it is crucial to shed light on the ways in which the profession constructs gender and sexuality and to explore how physiotherapists can create a more inclusive and supportive environment for clients who identify as LGBTQIA+.
In my presentation, I will discuss how cultural norms within physiotherapy may hinder diversity and inclusion, particularly for LGBTQIA+ individuals. 
I will also emphasise the importance of expanding knowledge and understanding of gender identity and sexual orientation within the context of physiotherapy. 
Different approaches promoting a culturally safe and reflexive practice environment will be explored, including how we can upskill as physiotherapists. 
Finally, I will highlight the benefits of moving beyond the biopsychosocial approach when working with clients who have LGBTQIA+ identities and experiences.
My hope is that the audience will take away a deeper understanding of the challenges faced by the LGBTQIA+ community when accessing physiotherapy services and of the need for a more inclusive approach within the profession. 
I want them to recognise the impact of cultural norms on the experiences of individuals who identify as LGBTQIA+ and to feel empowered to challenge and reconceptualise these norms. 
I also aim to inspire the audience to actively seek knowledge and skills that will help them provide a culturally safe and supportive environment for all clients, irrespective of their gender identity or sexual orientation.
I am particularly looking forward to the presentations that explore innovative approaches to rehabilitation for marginalised populations. 
Additionally, I am excited to learn from sessions that focus on the integration of technology into physiotherapy practice. 
These presentations have the potential to expand our understanding and to enhance our ability to provide effective and inclusive care.
Neurology
Professor Gavin Williams FACP, Epworth HealthCare and the University of Melbourne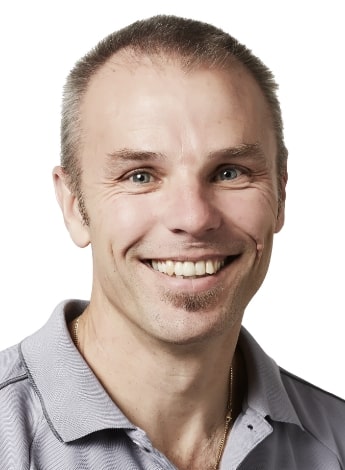 Gavin Williams will provide an update on resistance training for mobility in brain injury
My presentation, 'Task-specific resistance training for mobility in acquired brain injury', looks at a randomised controlled trial (RCT) my colleagues and I recently published in Journal of Physiotherapy about the use of ballistic resistance training to improve mobility after traumatic brain injury. 
The trial focused on mobility outcomes, which are the key priority for neurological patients and clinicians working in neurological rehabilitation, and was one of the first RCTs to show that mobility can improve with resistance training.
Muscle weakness is the key physical impairment that limits mobility for many people with neurological conditions. 
Consequently, many RCTs have used resistance training to improve walking and mobility. 
Unfortunately, these trials strengthened the wrong muscles in the wrong way. 
Our RCT targeted the key muscle groups responsible for forward propulsion when people walk (the hip flexors and extensors and the plantarflexors) and implemented resistance exercises that replicate how the muscles contract during walking. 
This is the first RCT to do this in a neurological cohort. 
The outcome was a significant improvement in mobility for those doing ballistic training compared to usual care.
A significant problem over the past two decades has been that although weakness had been identified as a key impairment limiting mobility and resistance training studies had improved muscle strength, people had failed to improve their mobility.
The problem is not one of effect (ie, the muscles did get stronger) but one of translation—there was no significant improvement in walking. 
Our biomechanics- driven framework, for which ballistic exercises are crucial, replicates how the muscles work during walking to improve mobility. 
The main message is that generic strengthening exercises do not translate to improved mobility but task- specific resistance training improves the translation of impairment gains into functional outcomes. 
Task specificity is the key to improving mobility.
I am particularly looking forward to Susan Whitney's keynote session on vestibular dysfunction and workshop on concussion and to Jill Francis's invited presentation and workshop on implementation science and change.
Occupational Health
Professor Leon Straker, Curtin University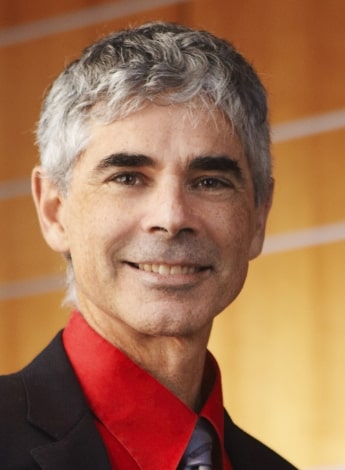 Leon Straker will present for the Occupational Health stream
I will be speaking about the value of good work—for individuals, their organisations and society. 
The social disruptions associated with early waves of COVID-19 led many to reflect on what they really valued and health, meaningful occupation and sustainability were often top of the list. 
This provides an opportunity for the physiotherapy profession to reinforce the important contribution it can make to the issues that matter to our community.
Community (and particularly occupational health and safety) discourse on work is often negative, yet work is generally positive for individuals and is essential for organisations and society. 
I will outline a more positive way to think about work and how this better aligns with the United Nations' Sustainable Development Goals related to health, inequality and decent work. 
I will also talk about social trends such as lower birthrates, increased morbidity and more precarious work.
I hope physiotherapists will walk away ready to promote the benefits of good work for people, their organisations and society.
I also hope that this presentation will help physiotherapists to recognise the important role they play in our communities and the contribution they make towards achieving the United Nations' Sustainable Development Goals.
I am looking forward to hearing Janine Mohamed speak about Indigenous health issues, Samantha Bunzli discuss the importance of person-centred communication and Gihan Perera on how society is changing and how to support health in the future. 
And I always look forward to hearing from young physiotherapists. 
Their enthusiasm about advancing policy, practice and research will help us all to have an even greater positive impact on the world.
Orthopaedic
Professor Ilana Ackerman APAM, Monash University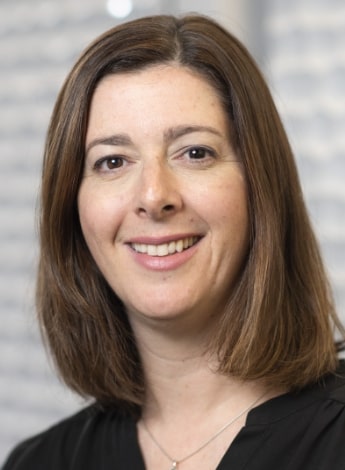 Orthopaedic stream speaker Ilana Ackerman will talk about short-stay joint replacement programs
I will be speaking about short-stay joint replacement programs, also known as 'fast-track' or 'rapid recovery' programs. 
These programs have been introduced in many countries around the world but are not common in Australia. 
Our capacity to meet expected joint replacement demand will rely on safe, efficient models of care, particularly given an ageing population and the enduring impact of COVID-19 restrictions on elective surgery. 
Forecast rates of joint replacement surgery are going to place an enormous strain on the Australian health system and we need to carefully consider optimal care pathways.
I'll provide an overview of our recent research, which was designed to address current knowledge gaps and guide future implementation initiatives. 
This will cover systematic review evidence on safety outcomes and optimal patient selection for short-stay joint replacement programs; national stakeholder survey findings, including the acceptability of short-stay joint replacement programs, current practices in Australia and perceived barriers to and enablers of implementation and sustainability; and the cost savings and other benefits that could be achieved by implementing short-stay joint replacement models of care across Australia.
I hope the audience will gain an understanding of the opportunities and challenges of short-stay joint replacement programs and what needs to be addressed in order to implement these programs more widely in Australia. 
Physiotherapists play a key role in the preoperative and postoperative management of people undergoing joint replacement surgery and an understanding of contemporary models of care, such as short-stay programs, is important.
As for the other conference presentations, it's a fantastic list of plenary and invited speakers but the Journal of Physiotherapy Rob Herbert Oration by Trevor Russell is sure to be a stand-out. 
I'm also looking forward to catching up with clinicians and researchers whom I haven't seen in person for over three years.
Disability/Paediatric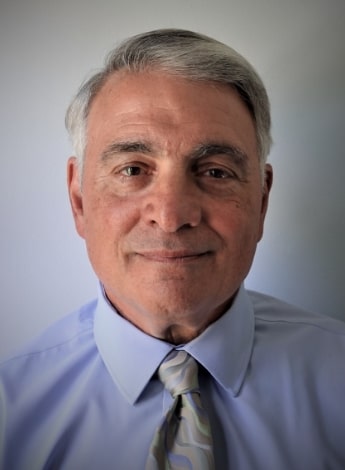 Robert Palisano is a keynote speaker for the Paediatric stream
My presentation is on the life course approach to health development in individuals with neurodevelopmental conditions. 
My interest in this topic stems from research conducted at CanChild involving a cohort of individuals with cerebral palsy who participated in studies as children, adolescents and young adults. 
There is a gap in knowledge about the skills, experiences, services and supports that best prepare individuals with neurodevelopmental conditions (eg, cerebral palsy, autism spectrum disorder or Down syndrome) for a successful and healthy adulthood. 
My presentation advocates for a new understanding of health and development informed by experiential knowledge of individuals with neurodevelopmental conditions.
The theme of my presentation is that the life course of individuals with neurodevelopmental conditions would preferably be characterised by physical, mental and emotional wellbeing; participation in desired social roles throughout life; and achievement of personal goals. 
Key concepts are that health development is a non-linear process that occurs through person–environment transactions and that individuals with neurodevelopmental conditions adapt continuously to activity limitations and changing environments in order to experience healthy living and achieve personal goals. 
A life course approach will be applied to transition to the adult healthcare system, post-secondary education, employment, community living and ageing with a disability.
Health development reflects the person–environment 'fit' at a particular time and is often restricted by modifiable environmental barriers. 
This underlines the importance of timing and of the social structuring of experiences in 'real-world' settings that have the potential to increase personal, family and community capacities. 
Physiotherapists are encouraged to ask questions about life experiences that provide opportunities for individuals with neurodevelopmental conditions to develop skills for current and future participation in desired social roles, beginning at a young age. 
The key messages, 'address healthy living' and 'focus on contexts of healthy living', expand the focus of healthcare services to include health promotion and wellness.
I look forward to presentations both within and outside of my areas of practice and research that will inform me of current knowledge across the scope of physiotherapy. 
I will especially enjoy the opportunity to meet speakers and interact with conference attendees.
Pain
Dr Lester Jones APAM MACP, Singapore Institute of Technology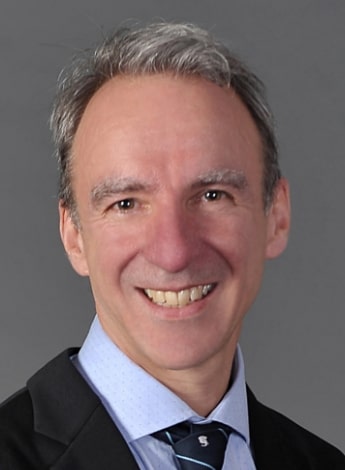 Pain stream keynote speaker Lester Jones will talk about trauma-informed care
Physiotherapy needs to constantly evolve to stay relevant. 
A key driver of a review of how we think about pain and practise in this area has been an increased appreciation of the broad influences on the human pain experience. 
Historically, pain theories have been simplistically interpreted in physiotherapy and the biomedical approach has been hard to shake.
A better understanding of the sensitivity of the nervous system and the body's response to threat or unsafety seems important in all areas of physiotherapy. 
Whole- of-life experiences are also likely to contribute to a susceptibility to experiencing pain. 
A parallel body of work has been exploring issues of trauma—not traumatic injury, but the protective response of the body to distressing and overwhelming life events.
I will share my understanding of two concepts: pain vulnerability and trauma-informed care. 
This will be supported by an exploration of definitions and applications of psychologically informed care—an approach that pain physiotherapists have been using for 30 years. 
As an extension of this, I will also present the key aspects of trauma-informed care, including why we should consider it in all our interactions as clinicians.
I hope that the audience will take some time to reflect on their ways of thinking and practising—no matter what area of physiotherapy they practise in—and can identify that pain is always complex but sometimes presents simply.
I am looking forward to the opening plenary from Gihan Perera, 'Thinking ahead in a fast-changing world'; to presentations from colleagues in the 'Trauma-informed physiotherapy' pre-conference workshop (a workshop in which I am involved and an important pairing of the APA Pain and Mental Health groups); and to Jane Bradshaw's presentation on emotional support, titled 'Kindness, listening and connection'. 
This sounds like important work.
Sports and exercise 
Associate Professor Tasha Stanton, University of South Australia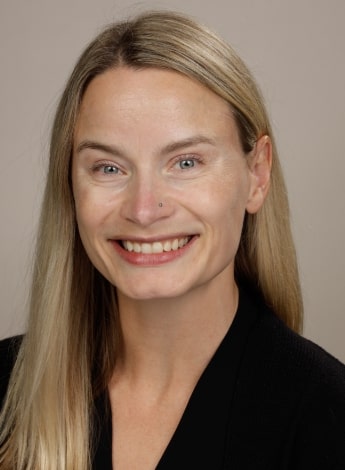 Tasha Stanton will talk about osteoarthritis in the athlete
Given recent scientific updates in our understanding of osteoarthritis, it is relevant to consider how these apply to the athlete. 
For example, osteoarthritic pain has largely been assumed to be driven solely by structural damage to the joint. 
Yet pain levels have a tenuous relationship with the degree of structural damage and people with severe osteoarthritic changes have improvements in pain with exercise (in the absence of joint changes). 
This suggests that we need to rethink such an assumption. 
Understanding the various contributing factors to pain and to osteoarthritis progression can help physiotherapists to better individualise their advice and treatment to the specific athlete.
In 'Thinking beyond the joint', I will focus on the modern view of osteoarthritis, which suggests that it is a low-level systemic inflammatory process that manifests in the joints. 
Systemic inflammation contributes to the progression of osteoarthritis and the pain experienced in a number of ways, including via the increased peripheral and central sensitivity associated with pro-inflammatory states. 
I will also explore recent findings showing the importance of the gut microbiome as a contributor to systemic inflammation and osteoarthritis as well as how psychological states can influence inflammation and pain. 
Finally, I will discuss current knowledge about the effects of sustained sport and/or training in athletes at risk of (or with) osteoarthritis.
I hope that the audience will come away with a new appreciation of the complexity of osteoarthritis. 
There are many things beyond joint-related factors and the biomechanical effects of loading that play an important role in osteoarthritis progression and pain. 
I also want attendees to gain a greater understanding of the power of bioplasticity (our tissues and systems' ability to adapt and change) and of why that matters to the athlete with osteoarthritis.
There are so many excellent presentations to choose from. 
I am looking forward to the mini keynote presented by Gillian Webb, Jessica Stanhope and Kathryn Bowen on 'Climate change, biodiversity loss and physiotherapy'. 
It is important to remember how we as physiotherapists fit into the bigger picture.
Women's, men's and pelvic health
Dr Melissa Davidson, Specialist Physiotherapist in Pelvic Health registered with the Physiotherapy Board of New Zealand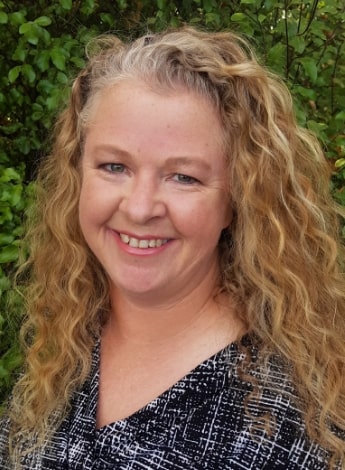 Melissa Davidson will speak about muscle tone and pelvic pain
Palpation is used globally by physiotherapists to assess patients' muscle strength and muscle tone. 
We then use these subjective measures to form treatment plans for our patients. 
While we have research supporting the validity and reliability of muscle strength assessments, we don't have the same for muscle tone. 
We don't receive training in how to assess tone and we don't use validated or reliable scales and yet we continue to use it to treat patients.
My keynote is about challenging our thinking about muscle tone, the measurements we use, our inherent bias and the assumptions we make based on this subjective assessment.
I'm also a presenter in the pelvic pain pre-conference workshop, where I will be focusing on the clinical side of pelvic pain—what to do with the pelvic pain patient who walks through the door of your clinic with multiple issues.
I hope the audience will take away from my presentation some awareness of their bias and current knowledge. 
I hope I can challenge them to reassess their assessment skills and their clinical practice.
I love attending conferences and learning anything and everything. 
Thinking outside our accustomed tracks is always good, as is the vital networking that happens behind the scenes.
>> Visit Ignite2023.physio for program and speaker details. 
 
© Copyright 2023 by Australian Physiotherapy Association. All rights reserved.