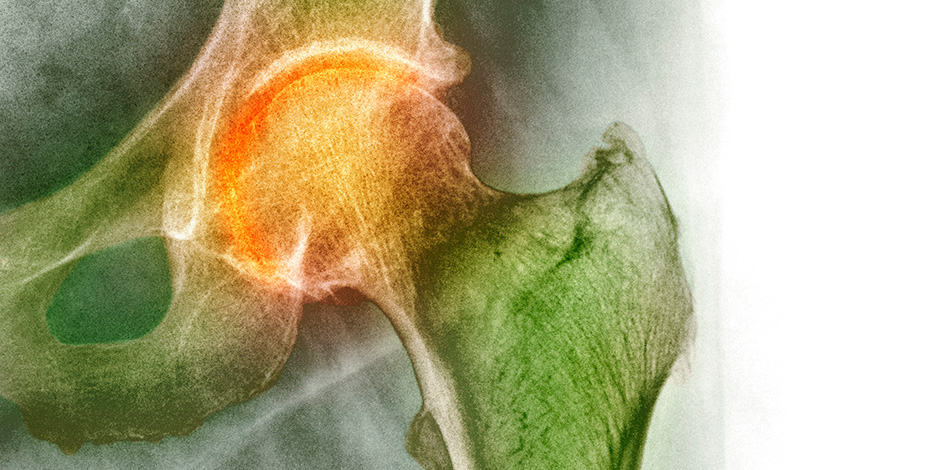 Imaging trial focuses on hip OA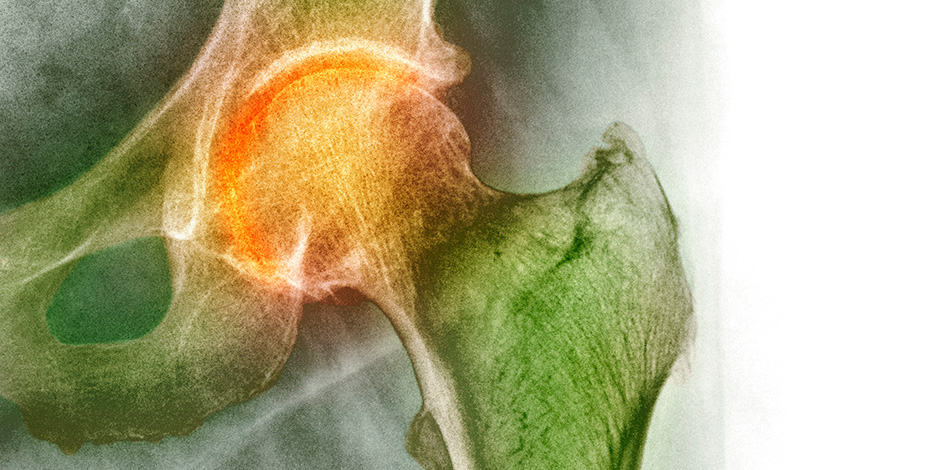 Physiotherapist and researcher Dr Matthew King APAM has received a Seeding Grant to conduct a pilot study examining whether exercise therapy can help prevent the development of hip osteoarthritis.
Hip osteoarthritis (OA) affects one in four Australians over their lifetime, resulting in a personal burden of low physical activity, weight gain, social disengagement and poor quality of life.
Increasingly, hip replacement surgery is being used to treat hip OA, at a cost of $2 billion a year by 2030, with one in seven hip replacements performed in adults between the ages of 18 and 55.
La Trobe University researcher Dr Matt King and his colleagues Dr Joshua Heerey, Sally Coburn, Associate Professor Joanne Kemp, and Professor Kay Crossley from the La Trobe Sport and Exercise Medicine Research Centre at La Trobe University, are looking at the effects of a physiotherapy-led strengthening exercise intervention for hip pain caused by femoroacetabular impingement syndrome.
Femoroacetabular impingement syndrome occurs when there is premature contact between the neck of the femur and the acetabulum in the hip joint—often as a result of extra bone formed on the head-neck junction of the femur (called cam morphology).
It is a primary cause of hip pain in adolescents and younger adults, especially those who play kicking-based sports like football and soccer.
It is also considered a forerunner of the development of hip OA.
In the PhysioFIRST randomised controlled trial, the intervention consists of a three-month-long physiotherapist- led exercise therapy program, followed by another three months of monthly physiotherapy sessions and unsupervised exercise sessions.
In comparison, the control group receives a standardised health education program and a non-specific stretching program.
Matt recently received a $12,000 grant from the Physiotherapy Research Foundation (PRF), with support from PRF corporate partner Pain Away athELITE, to conduct a pilot imaging study on a subset of participants from the PhysioFIRST trial, using innovative imaging technology that can measure the impact of the exercise therapy on the cartilage health of the hip.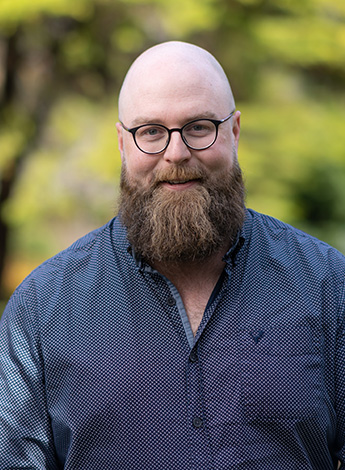 Matt King is using a new MRI analysis technique to look at cartilage changes due to hip OA.
'We're actually looking at the biomarkers of early cartilage degeneration, including proteoglycan concentration and collagen matrix orientation, to determine whether or not physiotherapist-led exercise therapy can slow or reduce the risk of hip OA development.
'To do this, we will use a new MRI analysis technique called T2 mapping, developed by our collaborators at the University of California San Francisco,' he says.
For Matt's study, the participants received an MRI scan prior to the intervention and again 12 months later.
The MRI included a specific sequence of scans and views, which are being analysed at the University of California San Francisco.
The scan sequence allows T2 mapping both across the whole cartilage of the hip joint and in specific regions of interest, along with SHOMRI cartilage scores, which measure the degenerative changes of hip OA.
Matt expects the processing of the scans to be completed later this year.
'We hope to see that the participants who undergo the physiotherapist-led strengthening exercise therapy have reduced cartilage degradation or reduced degradation of cartilage biomarkers as a result of the intervention,' Matt says.
The endgame is to demonstrate that physiotherapist-led exercise therapy is able to slow or even halt the development of hip OA.
If the current study, as well as the PhysioFIRST trial, shows improvement or reduced progression of femoroacetabular impingement syndrome/OA due to the intervention, it has implications for the treatment of hip injuries and other hip issues.
'At an individual clinical level, it will provide good evidence to support taking a more preventive approach to hip OA care,' Matt says.
'If it is efficacious, then further down the track we'll be able to not only decrease the public spend associated with arthritic disease but also help prevent young people, particularly individuals of working age, from getting hip replacements early.'
Matt can be found on Twitter @MattKing_Physio

© Copyright 2018 by Australian Physiotherapy Association. All rights reserved.