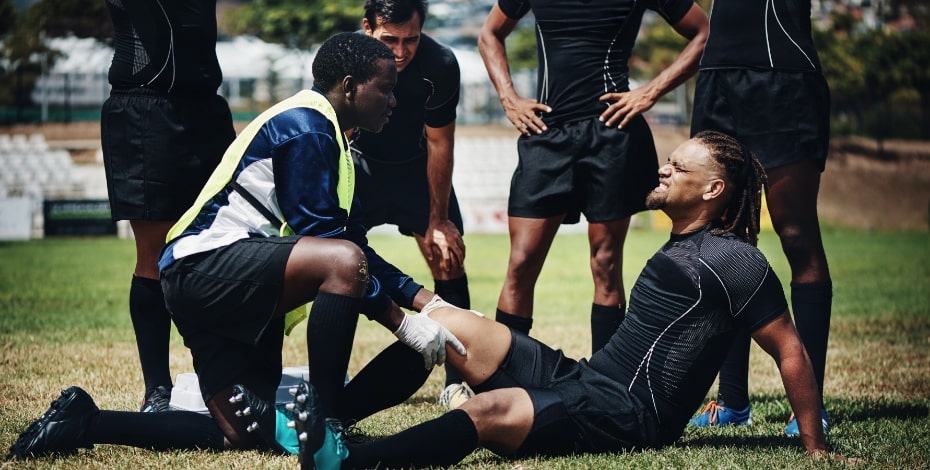 Integrated healthcare is best on ground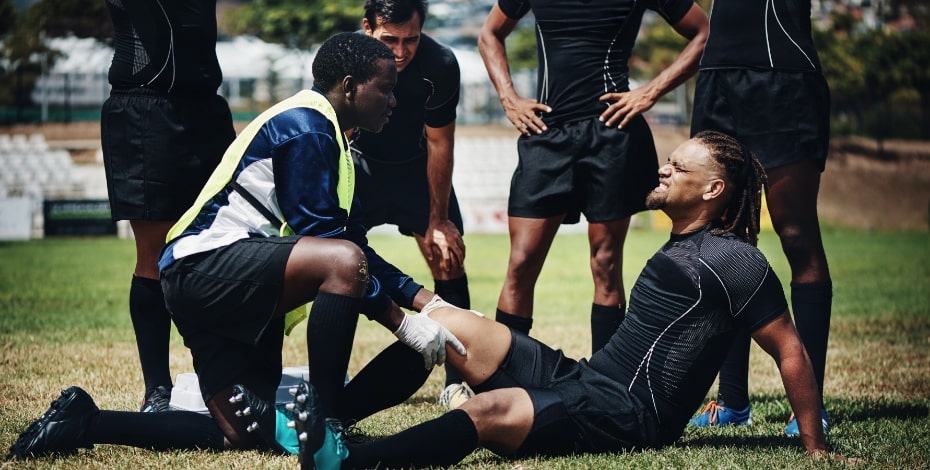 Standards of healthcare in professional and elite sport hold valuable lessons for those designing our health policies, argues APA General Manager, Policy and Government Relations Simon Tatz.
Professional sport has developed a system of coordinated and connected healthcare that in a perfect world would be the standard for everyone.
These professional leagues and associations understand how to provide best practice healthcare for their athletes.
Members of elite sporting teams have access to holistic, collaborative care built around their needs.
When injuries occur, there is a highly qualified medical team there to provide immediate diagnosis and treatment.
National Football League teams in the USA, for example, have almost 30 medical professionals working with the players.
They include physiotherapists, orthopaedic surgeons, primary care physicians, neurotrauma consultants, dentists, ophthalmologists, radiologists, airway management physicians, paramedics, nurses and massage therapists.
These health practitioners are not just there for injuries.
They also work on recovery and rehabilitation, taking a coordinated care approach that incorporates sports psychologists and wellbeing managers.
Dietitians and other care experts are also consulted.
In Australia, professional sporting events will have a match day doctor or equivalent (and, in some codes, an immediate care lead doctor) standing pitchside to see to any medical emergency.
Concussion protocols are now standard in Australian sports, with instant assessments ensuring best practice player safety.
Within the stadium, there will be a medical room equipped with a vast array of supplies to address most medical issues.
Paramedics are standard at many sporting events and there's a purpose-designed medical buggy for removing an injured player to the medical room.
In many professional sports in Australia we see sports physiotherapists in high-vis vests running on-field to diagnose and assess players.
Highly trained sports physiotherapists can assess and treat sports-related injuries and help athletes return to full function and performance.
Physiotherapists are qualified diagnosticians and work alongside doctors in what we call integrated or connected healthcare—optimising the skills and expertise of each profession to make sure that the athlete has the correct diagnosis and referral pathway.
This model of care should be held up as the ideal by those designing health policies.
I am not suggesting that every Australian should have the same level of healthcare as professional athletes—professional sport is their job and other workers have appropriate supports to do their jobs, such as IT, HR and professional training and development.
What we can learn from Australian Rules, the rugby codes, football, netball, basketball, cricket, swimming and athletics is the way connected care works.
Imagine how ludicrous it would be if a player with a musculoskeletal injury was told they need to wait two to three weeks to see a GP to get a referral to a physiotherapist for assessment.
It would be equally nonsensical for an injured player to be told by a qualified diagnosing physiotherapist that to get an X-ray or imaging, they first need to book in to see a GP because without a referral there is no Medicare rebate.
Of course, sportspeople don't have to wait weeks to see a doctor and are not told they need a referral to get the healthcare they need.
Sportspeople also have a team around them overseeing their rehabilitation and return to 'work'.
Every week we hear a footy player say that they'll be guided by the physio or doctor as to when they're back on the field, court or nets.
Connected care is what patients want too.
They want to have easy, affordable and timely access to the right health practitioners when and where they need it.
It wouldn't be cheap to create a health system that resembles professional sport and there are always going to be workforce shortages and geographic barriers.
However, if we consider professional and elite sport, we get a clear view of what best practice healthcare looks like.
The case for reforming our public health system in such a way is strong and equally strong political support is required.
Recent remarks by Minister for Health and Aged Care Mark Butler signalled a shift towards bringing the whole team together, with every health professional working to their full scope of practice.
Grattan Institute expressed similar sentiments.
'First, general practice needs to become a team sport, with many clinicians working under the leadership of a GP to provide more and better care.'
In addition to scope, workforce dynamics and defining roles, the required shifts need new funding models and digital systems.
However, it is the traditional divides that act as the largest barrier to the patient-centred, integrated care patients need.
Our system actively discourages GPs from working in teams and more broadly we lack enablers, including in digital health, to address the significant disconnect between primary care and hospital systems.
There needs to be a much greater emphasis on integration of care, new ways of working, leveraging the entire team and getting the funding models right.
Coordination and continuity of care should factor highly, as they do in the elite sporting model.
We also need to define critical steps to ensure that we can capture a true measure of access.
The current health system has a lot of room for improvement and Medicare has reached its use-by date.
The APA advocates for simple, fiscally responsible solutions such as leveraging physiotherapy in primary care.
Reform of the health system is a long journey that has its challenges but professional and elite sport provides us with a model of a level of care to which all Australians should have access.
© Copyright 2023 by Australian Physiotherapy Association. All rights reserved.