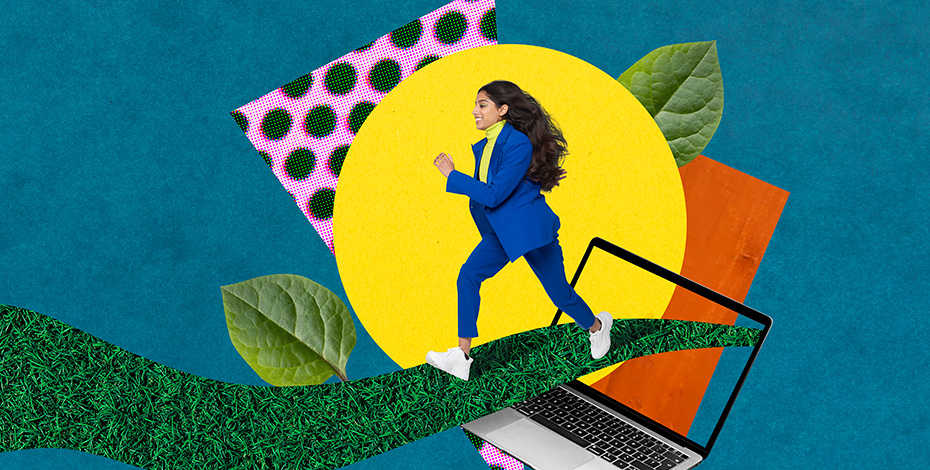 Listening to the voice of youth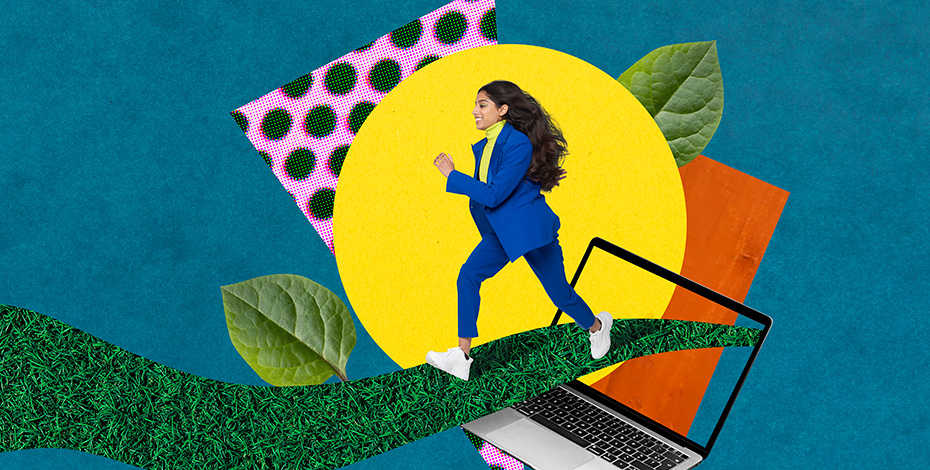 Meeting the needs of the millennial and Gen Z workforce requires new ways of thinking to keep younger staff actively engaged with their work and your business, says physiotherapist Simon Kerrigan.
Striking up a conversation with a Gen Z physiotherapist recently, Simon Kerrigan APAM was startled to learn that the physio was ready to change workplaces less than six months after joining the business.
Such a quick turnaround, he has since observed, is not an isolated incident. Increasingly, millennials and Generation Z workers are demanding more from their employers... or they're heading for the door.
Simon, a physiotherapist and managing director of Guide Healthcare—a multidisciplinary group with locations across Victoria, New South Wales and the Australian Capital Territory that employs more than 50 clinicians, management and support staff—says responding to the needs of young workers is essential to the growth of any private practice.
And, Simon argues, their wellbeing has broader implications for the profession as a whole.
So how do you retain your new graduate and early career workforce while simultaneously running a business?
The solution, Simon says, may lie in actively listening to and understanding the disparate needs of the younger generations of physiotherapists.
'I don't think we're spending enough time talking about our people and how we can improve the cultural experience of the people we're working with. If we want to attract and retain the right people, we need to shift our focus,' he says.
Leveraging understanding
Speaking at last year's FOCUS 2022 business and leadership conference as part of a line-up discussing the future of physiotherapy, Simon told the audience that the key to building a successful physiotherapy business is investing in tomorrow's leaders today.
This, he says, requires a deeper understanding of the values and needs of the younger generations.
At the top of the list of what millennials (born between 1981 and 1996) and Gen Zs (born between 1997 and 2012) value most in the workplace are flexible work environments, higher salaries, better benefits and perks, and stronger leadership, Simon told the audience at the conference.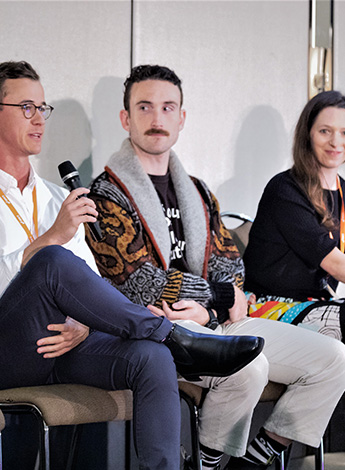 Simon Kerrigan (left) on stage with fellow speakers Cameron Edwards and Udari Colombage. Photo Michael Blyde.
He says the younger generations want more of a work–life balance and place significant weight on aligning themselves with businesses that share their values and are willing to invest in their learning and to offer career advancement opportunities.
'The other thing about our Gen Zs and our millennials is they have some of the highest rates of mental health issues. The struggle is pretty real.
'If you have a look at what's happening with those generations, there is a significant amount of burnout. The major reason for that is high work pressure and the impact that's having,' he says.
The Deloitte 2023 Gen Z and Millennial Survey (click here) found that mental health and workplace factors such as heavy workloads, poor work–life balance and unhealthy team cultures are contributing to high stress and anxiety levels and that 'nearly half of Gen Zs (46 per cent) and four in 10 millennials (39 per cent) say they feel stressed or anxious at work all or most of the time'.
The survey also noted that while some progress has been made towards enabling better work–life balance, Gen Zs and millennials are still struggling with their workloads and the balance between work and personal lives.
According to the survey, 'About three-quarters of Gen Zs and millennials say their workload and poor work–life balance directly contribute to their stress levels.
'And despite many benefits, the ability to work from anywhere has contributed to "always-on" workplaces which can make it hard to disconnect, with seven in 10 Gen Zs and millennials responding to work emails or messages outside of normal working hours at least one day a week.'
Meeting expectations
In his address at the conference, Simon argued that the future of physiotherapy should not be solely about 'the patients, participants, consumers, residents, clients or those that we treat'.
He says equal weight should be given to valuing the business's human infrastructure, building a positive team culture and responding to the changing needs of the workforce.
'We really need to be listening to [the next] generation of physios coming through.
'We need to start being more active, more proactive, in creating and innovating. But most importantly, we need to listen to what our Gen Zs and millennials are telling us.
'Now, there's certainly a lot of barriers [making it hard] for us to achieve change; however, we are working towards removing some of these barriers so that we can be more flexible. We can create a really positive physiotherapy experience for the next generation of physios,' he says.
Simon told the conference that while great strides had been made within the profession to address issues of flexibility, autonomy, career progression and pathways for education, many new graduates and early career physiotherapists had told him they were concerned that not enough was being done to address the specific demands of the younger workforce.
Starting with the why
Joining invited speakers Dr Udari Colombage APAM, Cameron Edwards APAM and Dr Kate Cameron APAM to discuss the topic 'Focusing on the future: visions from our future leaders', Simon referred to American author and inspirational speaker Simon Sinek's Golden Circle and its three tenets—what, how and why.
Most businesses know what they do and how they do it, but few can identify why they do what they do, he says.
'The why is in the centre of the circle (see below). So why is the why so important? It gives us purpose; it's what brings us together. 
'Our why allows us to increase productivity; it means we're all moving in the same direction.
'As health professionals and as physios, I think we're all united in our why,' he says.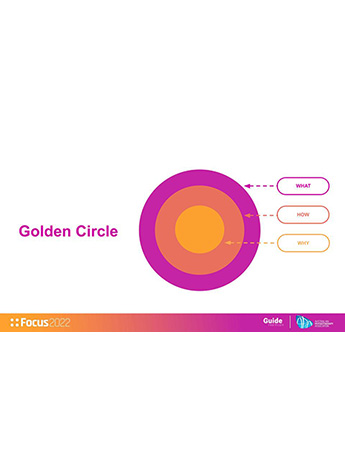 'We all want to help people and we're all passionate about working towards that goal. We're lucky that we have this united goal.
'I think we have one of the most purposeful careers—we're really committed to helping people, which is great. You're probably sitting next to someone who is caring, kind, passionate about what they do and very motivated.
'Whether we work in neuro or cardiorespiratory, musculoskeletal or aged care, that's what we're delivering on a day-to-day basis.'
Simon says that bringing the younger generations along on the purposeful mission of physiotherapy requires an investment of time that will ultimately reap big rewards for practices.
''We know what we do and we know why we do it, so we're already ahead of the game.
'I think we need to spend as much time focusing on our people as we do on the people we treat, because 2025 is pretty close and 2050 will be here before we know it. We certainly don't want to get stuck in the past.'
© Copyright 2023 by Australian Physiotherapy Association. All rights reserved.