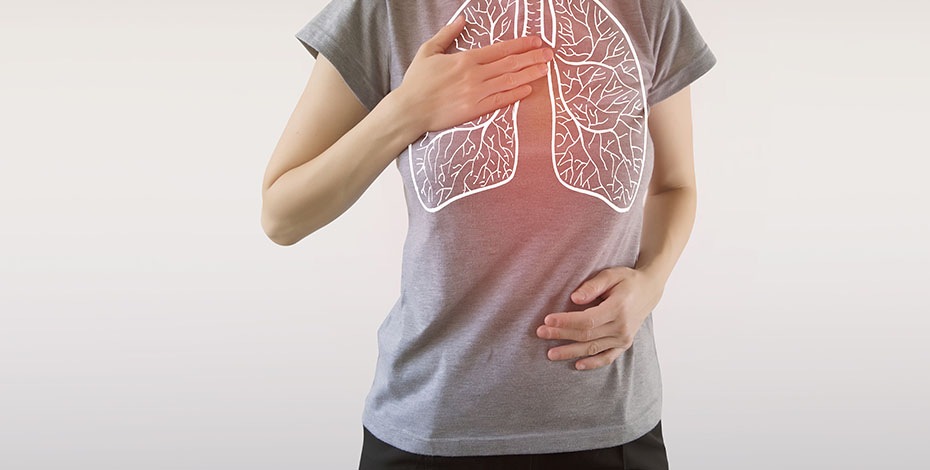 Lung cancer research a breath of fresh air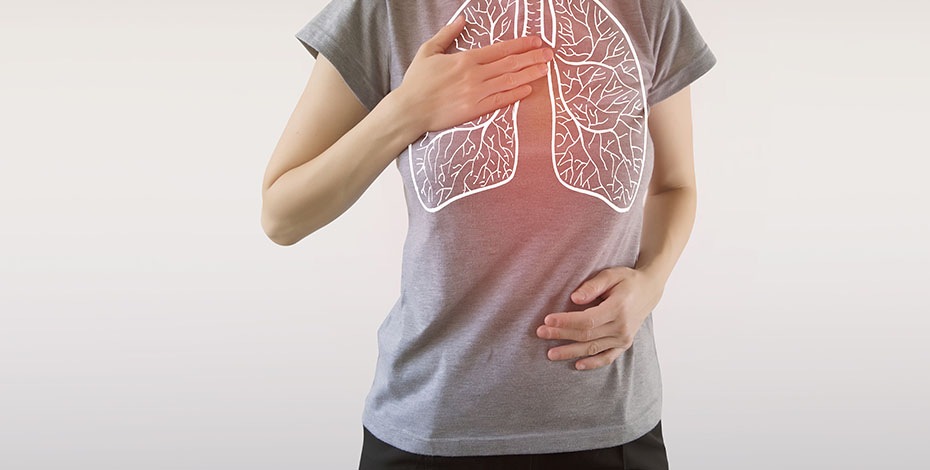 COCHRANE REVIEW Clinical researcher Catherine Granger FACP set out to examine whether preoperative exercise training in people with non-small cell lung cancer could improve postoperative outcomes. She discusses the findings of her Cochrane Review here.
Ten years ago, it was almost unheard of for patients recently diagnosed with lung cancer to take part in exercise programs prior to or after surgery.
Now the evidence to support exercise prescription for preoperative non-small cell lung cancer patients is filtering through to change clinicians' thinking on how best to improve patients' postoperative recovery.
As a cardiorespiratory physiotherapist and clinical researcher, Associate Professor Catherine Granger FACP, who is a Fellow of the Australian College of Physiotherapists by Original Contribution, has spent much of the past decade working with people with cancer, particularly those with lung cancer.
Catherine's passion for the field began when she was working as a physiotherapist in thoracic surgery, looking after people who had had surgery for lung cancer.
'At the time there was very little evidence of the benefits or role of exercise,' she says.
'We didn't know much about the benefits patients would accrue through pulmonary rehabilitation or exercise programs and I was interested in that role and went down the pathway of doing a PhD.
'Subsequently I have done postdocs and continued in an academic clinical pathway, all focused on generating evidence supporting the role of exercise for people with lung cancer.'
Catherine is now working at the Royal Melbourne Hospital as the Head of Physiotherapy Research and at the University of Melbourne as an Associate Professor of Physiotherapy and a Dame Kate Campbell Fellow.
Her research career began in earnest after she was awarded a $5000 Tagged Grant by the Physiotherapy Research Foundation in 2008.
This grant enabled Catherine to work on a pilot randomised controlled trial examining exercise rehabilitation for patients following surgery for lung cancer.
It was one of the first studies to assess the safety and feasibility of exercise interventions after surgery for lung cancer in the world.
'While the initial Physiotherapy Research Foundation grant-funded project was small, it demonstrated that exercise interventions following lung cancer surgery were safe and it generated interest in the topic,' Catherine says.
'It was really significant in my career, so I'm very grateful to the Physiotherapy Research Foundation for that initial grant.'
Catherine conducted a large-scale, high-quality trial investigating the impact of postoperative exercise programs for people with lung cancer that comprised more than 100 people in a home-based program.
Patients exercised in their homes with physiotherapy support.
In 2017, Catherine collaborated with a colleague from Curtin University in Perth, Associate Professor Vinicius Cavalheri, and the pair published their first iteration of a Cochrane Review on preoperative exercise training for people with non-small cell lung cancer.
'As is the case with Cochrane Reviews, it's very important to update the evidence, so over the past year and a half we have been tasked with working on this and have finally published the results very recently [in 2022].'
Along with the five randomised controlled trials in the original version, a further five randomised controlled trials were included in the 2022 update, involving a total of 636 participants who were scheduled to undergo lung resection for non-small cell lung cancer.
Patients were allocated to receive either preoperative exercise training or no exercise training, with the goal of evaluating the beneficial or harmful effects of preoperative exercise training on postoperative outcomes.
The effect on length of stay in hospital, fatigue, dyspnoea, exercise capacity, lung function and postoperative mortality was also evaluated.
'We know that very few, and certainly in Australia hardly any, patients with lung cancer are offered an exercise program preoperatively.
'That's why the work that Vin and I have done is important. We're trying to show how strong the evidence is and why patients should be offered a program because that evidence hasn't been translated into practice.
'We published the first review six years ago and we've hardly seen any change in clinical practice.
'But now we've got much clearer evidence of the benefits for patients—you really can't argue with the evidence now.
'We looked at people with non-small cell lung cancer, the most common type of lung cancer.
'That's the group of people with lung cancer who typically present with earlier stage disease and surgery is the best treatment option and the best chance of cure for these
individuals.
'The people who have non-small cell lung cancer can be a range of ages; they're people in their 30s and 40s—more commonly in their 60s or 70s—but certainly there's an age range from 30s up to 90s or so.
'And we know that many people in that group have been smokers but there are also people who have not been smokers and, in particular, we're seeing an increasing proportion of women who have never smoked who are developing lung cancer.
'We're talking about a fairly diverse group of people.
'The Cochrane Review we published looked at the entire group and found that people with this particular type of lung cancer, who are going into surgery to remove the cancer, achieve excellent gains through exercising pre-surgery.
'Often we're working with someone who's just been diagnosed and it is a terrible time in their life and their loved ones are saying, "Rest; don't do anything. We're going to do the washing; we'll do it; we want you to rest", and that is actually probably the worst thing that they can do,' Catherine says.
'Not exercising and becoming more sedentary is associated with deconditioning and also poorer mental health outcomes.
'Part of it is overcoming that fear that patients and families have, which is understandable. But also our Cochrane Review showed that this intervention is safe, so we are able to base good conclusions on it.
'We've got quite clear evidence to use to inform clinicians, whether they're physios or thoracic surgeons or oncologists, that exercise is safe for people awaiting lung cancer surgery.'
She says that if a patient is diagnosed with lung cancer and they're awaiting surgery, there is good reason to either enrol them in an exercise program or, at a minimum, provide some education about the importance of exercise and let them know that it's not going to be associated with harm when done with professionals in a safe way.
'The best case is to get people into pulmonary rehab programs or exercise programs that physios might be running.
'It could be as simple as talking to patients and their families about exercise and giving some examples, such as the benefits of a basic walking program while awaiting surgery. Exercise can be scaled up with equipment and resources or it can be very minimalist.'
Catherine's biggest hope is that patients diagnosed with lung cancer in Australia will be referred to a physiotherapist or exercise program through the public system, so they can easily access the support they need in a timely manner.
'I think we've got to focus on how we can improve access for patients when we know we've got such a beneficial, simple, low- cost treatment that can make a difference,' Catherine says.
'So whether it's clinics or private practice physios running exercise programs or the public hospital system offering pulmonary rehab or cardiac rehab to patients awaiting surgery, whatever way we can improve patient access to this we must pursue.'
See to read the Cochrane Review here.
 
© Copyright 2023 by Australian Physiotherapy Association. All rights reserved.