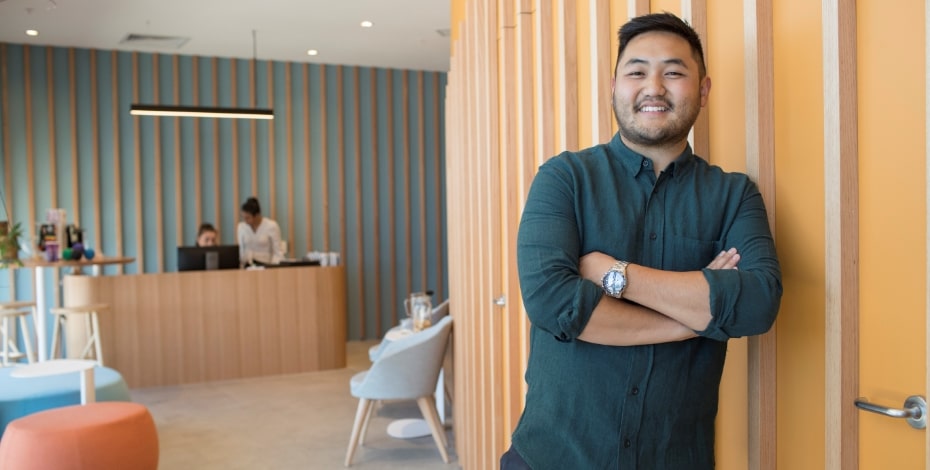 Making the decision to sell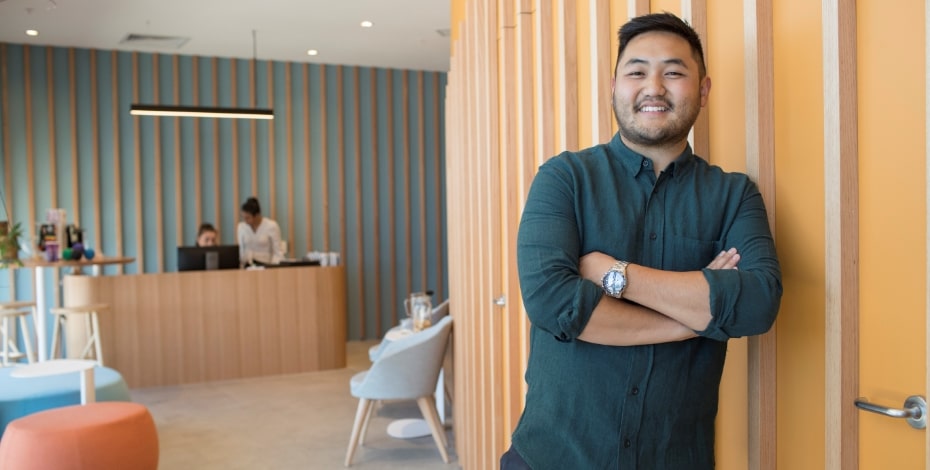 Jess Ellison and Ben Trinh took a chance and opened up their first physiotherapy private practice in 2011. Here they describe how they grew the business to become a national entity and then sold it to health fund HBF at the end of last year.
When thinking about whether or not to sell your business, defining your objectives is important: clear priorities will guide your decisions and enable a smoother process.
The business environment may push you to rush into a sale to capitalise on seller-friendly terms.
Moving quickly is often inevitable in the context of a sale, so it is crucial to consider the important issues in advance.
The sale of a practice can be a time-consuming and emotional process.
A typical sale transaction can take four to eight months or longer to complete from the decision to sell and will require significant management.
The sale process can be much longer if unnecessary hurdles arise for which the seller is unprepared.
Thorough planning and having the right team behind you are important for avoiding roadblocks later.
Choosing the right team of advisers is crucial to the success of the deal.
Because a sale process can be challenging, it is important to assemble a team that works together productively to achieve the best results for the seller.
The team would typically include management, legal advisers, an investment bank or other financial adviser and accountants.
Depending on the size of your business, you may need to invest in putting a business story together or an 'information memorandum'.
You'll need some proof of operational and financial performance and in some cases a 'vendor audit' can be a worthwhile investment.
Getting set for sale
Assembling the right team at the right time was crucial for Jess Ellison and her business partner Ben Trinh when they recently sold their Life Ready Physio business.
First, however, the pair needed to carefully consider who they wanted to sell to or partner with—be it a private equity, a competitor or a completely different organisation.
Jess and Ben started Life Ready Physio in 2011 in Yokine, a suburb of Perth in Western Australia.
It was their first practice.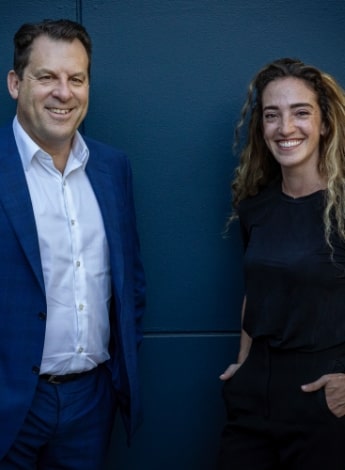 John Van Der Wielen from HBF and Jess Ellison celebrate the sale. Photo: Life Ready Physio.
The pair met at university and went into separate private practices after graduating.
But they soon found the reality to be far from the ideal they had anticipated as undergraduates.
Jess had previously worked in a 'beautiful practice with a very friendly environment' in Singapore and was back in Perth working at a private practice, while Ben found himself doing 15-minute consults in curtained-off rooms in a practice that had magazines from 20 years ago in the waiting room.
They quit their respective jobs and opened Life Ready Physio instead.
'We wanted the patient experience to be unlike any other.
'We wanted the waiting rooms to be beautiful; we had plants growing, we had coffee machines,' Jess says.
'We also had young, fun receptionists who generally came from a hospitality or retail background, not the typical medical reception background.
'They would stand up when you walked in, remember your name and make you feel really welcome.
'The waiting room had comfortable couches instead of on weird chairs... when we bought our first clinics it literally had old chairs that were found on the verge collection outside an Italian restaurant.
'All our clinics are architecturally designed.
'They've got beautiful fit-outs.
'One of our clinics, for example, has got a record player and their clients bring their records in.
'The clinics all feel like Life Ready but and each has its own personality and quirks.
'We wanted to make sure that none of our clinics ever had curtained-off rooms; they were all proper private rooms.
'We spent money on the best equipment and we wanted to attract the best physios.
'We wanted to pay our practitioners the highest in the industry and gave everyone half of their billings.
'But we quickly realised we were going broke and pivoted to a retainer and commission model where we were still paying our staff on a level with the highest in the industry.
'Until a business has economies of scale, its hard to buy the best, pay the best and provide the best service.
'Word got round that we were doing things a little bit differently and a lot of our friends from university started leaving their jobs and saying, "I want to come work with you or I want to open up a practice like this with you,"' Jess says.
Fast-forward 11 years and the pair had built up a substantial network of more than 30 clinics in Western Australia and Victoria.
They employed more than 300 staff and had a mobile physio fleet with more than 30 cars.
They had also acquired the occupation health business Biosymm, a 20-year-old Perth enterprise with operations all over Australia.
The work Biosymm was involved with required sending clinicians to treat clients working in the mining industry ('We had physios wearing high-vis doing fly-in fly-out work on the mines').
Much of what they learnt about running a business, opening multiple sites and managing an expanding workforce was learnt on the job.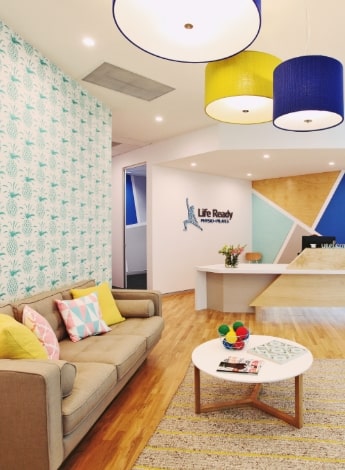 The architecturally designed waiting room at the Life Ready clinic in Cockburn, Western Australia. Photo: Life Ready Physio.
To help her grow with the business, Jess completed a Master of Business Administration and she and Ben set about having a board of directors appointed.
'Ben and I, although we had no idea what we were doing in the beginning, started to look after the business part of the business.
'So we did our version of payroll and our version of HR, which at the time was just reminding our managing partners when their staff birthdays were.
'We didn't really know properly about contracts.
'We didn't know anything about anything at that stage.
'And in those 11 years Ben and I never took actual director salaries; we took really moderate salaries.
'We never profited from the business—every profit we made went back into opening up a new site, putting a deposit down for a bank guarantee for a new clinic or funding new head office salaries,' Jess says.
'Eventually we got to the point where we were looking to bring someone with a little bit of money and expertise into the business.
'We partnered with a corporate adviser who helped us put together an information memorandum about the business.
'We got Ernst and Young to do a full vendor audit on our business so that we could present the findings to prospective acquirers or investors and we got around 70 expressions of interest.'
Signing the deal
After an 18-month process, Jess and Ben opted to partner with health fund HBF, a not-for-profit member-owned organisation.
The ink dried on the contract on Christmas Eve 2021.
As part of the new arrangement, Jess and Ben are to stay on with Life Ready Physio—Jess in the chief operations officer role and Ben as the chief executive officer.
The branding strategy moving forward is still being worked out.
The business will retain all its existing staff—something that was of extreme importance to Jess and Ben.
'The idea of partnering with a private health fund wasn't very exciting to us in the beginning because we've heard how it's gone before, where a fund will cap your billings so that their members can go to your business at a reduced fee,' Jess says.
'We didn't want to do that because our practitioners are mostly paid a commission.
'So we've made an agreement with HBF where we can keep our prices as they are but their members get a much better rebate.
'The other key alignment with HBF is that they are a member-owned not-for-profit organisation.
'Finally, Ben and I can run this thing without stressing over how profitable something is!
'Our main remit now is to provide an exceptional service to our clients.
'Our staff members have been so instrumental in providing feedback and ideas to shape the organisation into what it is today.
'For us, having that open mindset, that curious mindset, to really listen to them and to ask them what they want this organisation to be has inspired me and helped shape who I am and what Life Ready is today,' Jess says.
'We are the Life Ready family.'
© Copyright 2018 by Australian Physiotherapy Association. All rights reserved.