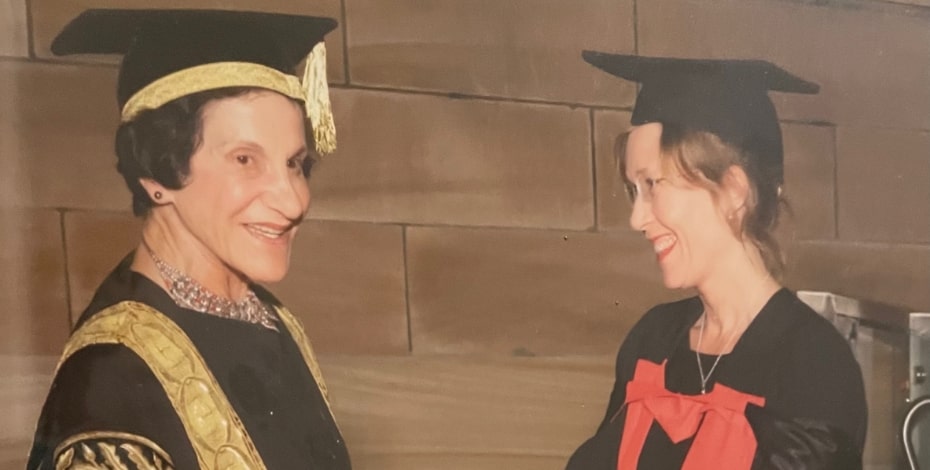 Like mother, like daughter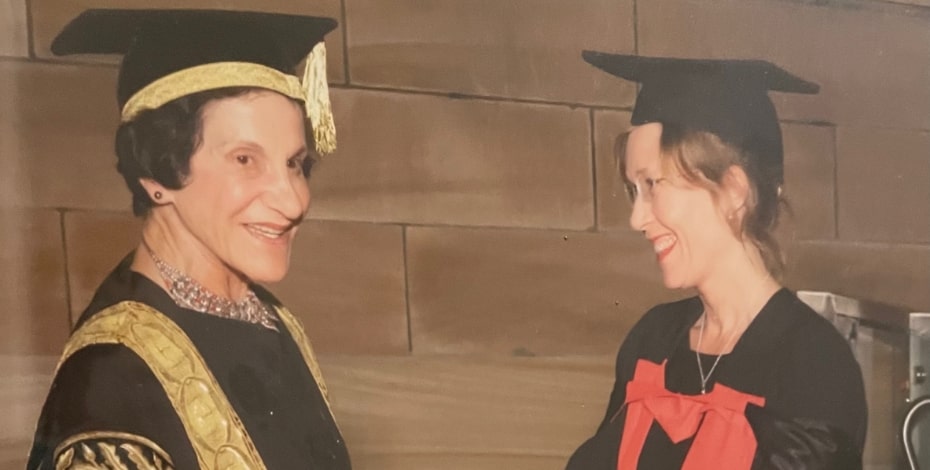 Barbie Dorsch, who graduated in 1963, is a retired physiotherapist in Sydney and the chair of the APA's Physiotherapy Emeritus Group. Her daughter Dr Simone Dorsch is a senior lecturer in neurological physiotherapy at Australian Catholic University and a director of StrokeEd. They talk here about their shared experiences.
Tell me a little about yourself as a physiotherapist.
Barbie: I graduated in 1963 and only really stopped doing physio about four years ago.
I was in general physio at the [Royal] Prince Alfred [Hospital], then I did a bit of teaching.
I went to London, working in a general hospital but mainly doing neuro, and then I worked at the National Hospital for Nervous Diseases [now the National Hospital for Neurology and Neurosurgery] in its rehab unit.
When I came back from the UK, I worked at the RA Phillips MS Centre in Chatswood and then did spinal injuries for a little while.
Then I wanted a change, so I went back to general physio.
I'm basically an orthopaedic physio.
However, I didn't stop [working in neuro].
I started the neurological study group with three other physios many years ago, but I was not really comfortable [in that area].
I had a practice that I sold in 2002 and then I did locum work and I did a lot of teaching up in Indonesia, which again was a lot of neuro.
Simone: I've worked mostly in neurological physio.
I spent many years working clinically in stroke and traumatic brain injury.
Now my job is mostly as an academic, in a teaching and research position at the Australian Catholic Uni.
I also teach with a group called StrokeEd—we teach workshops domestically and internationally (when we can travel) and we do a lot of Zoom workshops where we'll have participants from Europe, Australia and New Zealand.
I am also spending a day a week at the moment writing the Level 1 neuro course for the APA.
How did you each get into physiotherapy as a career?
Barbie: I went to the Spastic Centre [now the Cerebral Palsy Alliance] when I was at school and watched the physios there doing a bit of work.
My father believed you had to have a profession of some sort.
His ideal profession for me was to go to business college for a year and work and then become an air hostess when I was 21.
And I remember saying to him, 'No, I don't want to do that.
'I'd like to be a physio.'
And he said, 'What on earth is that?'
So I explained to him what it was.
I did physio and I've never regretted it because I could always get work.
In my day, women didn't necessarily work; they certainly didn't work when they had children.
It was difficult.
Simone: I started an arts/law degree and then figured out that I was definitely not interested in doing law.
I did arts for the rest of the year and then I wasn't sure what I wanted to do.
Seeing a lot of physio around me, I decided to give it a try.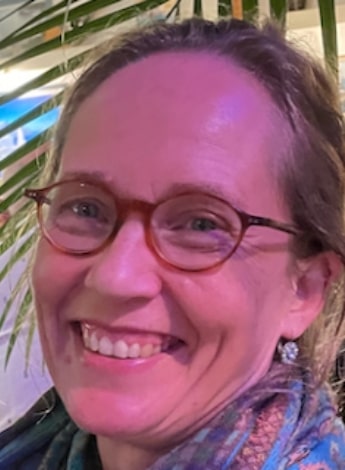 Simone Dorsch. Photo supplied.
Simone, did seeing your mum work as a physiotherapist influence your career path?
Simone: Because Mum had a private practice in the suburb where we lived, I had a clear sense of the influence she had on people's lives, because you'd bump into them at the supermarket and out on the street and hear Mum chatting to them about how things were going.
It was obvious that she was making a big difference to people's lives, helping them to get rid of their pain and to be able to move better again, improving their quality of life.
Barbie, what did you think when Simone decided to follow in your footsteps and become a physiotherapist?
Barbie: I was flabbergasted.
She actually told her father and me that she would never do anything medical.
So when she said she wanted to do physio, I sent her across to the woman who ran the eastern suburbs community team—I think she was a pelvic floor physio—and she did a week of work experience.
And then she started physio.
How has the profession changed since Barbie trained as a physiotherapist in terms of education, tools and equipment and approach?
Barbie: The beauty of physio is that it has extended so far.
And there are so many choices.
There was no research in my day.
You could go into academia, but it was very poor academia.
I was a lecturer at the physiotherapy training school at the PA [Royal Prince Alfred Hospital] and our library was just a bookcase.
We had an enormous amount of practical [training].
We worked in the wards.
So first year we were at university.
Second year we spent every morning in the hospital from nine till 12 and treated about five patients under supervision and we would work Saturdays—it felt like you worked every Saturday, but I'm not sure that we did—but you worked again from nine until 12.
And then in the afternoon you had lectures.
They packed a lot of practical in and we were very short of physios.
In my day, the doctor would tell you to treat a patient, who always had to be referred by a doctor—that didn't change until 1976.
So they were all referred and often the doctor would tell you to give them 10 quadriceps exercises.
The doctor would give the instructions, which was really terrible.
You learnt a recipe so you never assessed patients properly.
When I was teaching up in Indonesia, I went back to the beginnings of physio, because all the treatments up there were ordered by doctors.
And a lot of them were bad, a wrong diagnosis.
The assessment is superb these days.
But you still need a good pair of hands [for orthopaedic musculoskeletal stuff] and you need to be able to feel it when you're doing mobilisations.
It took me a couple of years to know what I was feeling properly.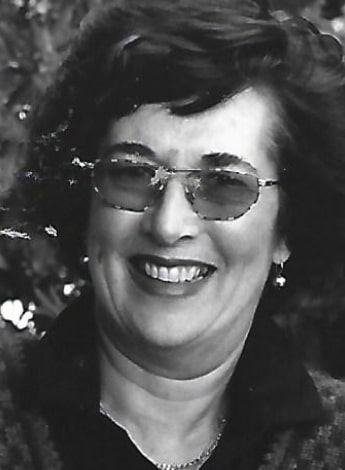 Barbie Dorsch. Photo supplied.
Simone: We already had the system of spending months at uni with discrete blocks of placement in hospital as opposed to doing theory in the morning, clinical in the afternoon, with so much practical, hands-on learning while you were still doing the degree.
It's a very different system now.
And there's an enormous body of research informing what we do.
There was a time, probably back when Mum was at uni, when you could have known every single trial that had ever been done that concerned physiotherapy because there were only 100 or so.
Whereas now, if you look at PEDro, there's tens of thousands of trials and systematic reviews that are relevant.
Barbie, did hearing about what Simone was learning change the way you practised?
Barbie: Oh, yeah, I ask her all the time [for advice].
When I was up in Indonesia, I wanted to take a patient from beginning through rehab.
So I went to my husband, a neurosurgeon, and we picked one girl—she had an AV [arteriovenous] malformation in her brain and she had been unconscious for a month.
I remember sending emails down to Simone, asking, 'What do we do?'
And she said, 'Get her up on a tilt table.'
That was a challenge because there were four tilt tables, but they were down near the head rehab doctor's office.
I came in and I said, 'Could we please have a tilt table for up in the neurosurgical ward?'
And he said, 'No, you can't.'
I said, 'Well, why not?'
He said, 'They are used here.'
I said, 'I've never seen them used the whole time I've been here and you have four of them.'
And he said, 'Well, you can't have one.'
I said, 'Look, I've just been to a conference in Bali with my husband on brain-injured patients and getting them moving quickly.
'Now, you were at that meeting.
'That's what I'm trying to teach your physios.'
So he did condescend to let us have a tilt table, which a registrar would have to bring all the way up to the ward, and then he would insist on the registrar taking it back that night.
It was such childish behaviour.
What have you taught each other about physiotherapy?
Simone: We specifically teach person-centred practice now.
Mum wouldn't have called it that years ago, but she always developed a strong rapport with anybody she was working with and was always aware of what the issues were in their lives and their specific goals.
What she was doing back then was very much person-centred practice.
And she was also ahead of her time—these days we are very aware of how important exercises are.
Mum, doing musculoskeletal physio back in her private practice decades ago, was always adding a lot of exercise into whatever manual therapy she was using.
She's been ahead of the research in terms of using exercise-based interventions to help with people's musculoskeletal problems.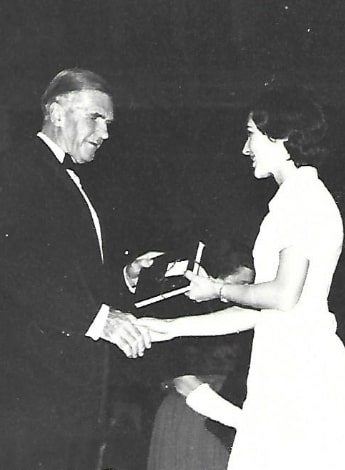 Barbie Dorsch receives the Orthopaedics Prize from Sir Lorimer Dods at her graduation in 1963. Photo supplied.
I've learned a lot about building rapport and relationships and being aware of the person who's in front of you and what's important to them from seeing Mum's interactions with her patients.
Is there anything you disagree on?
Barbie: We've had differences, but not in physio.
I really respect my daughter's knowledge; it's superb.
And I… oh, dear, it's making me tearful… well, I really respect her.
She knows so much.
Simone: There has been enormous progress in neurological physio, from—as Mum was talking about—very passive approaches where the therapists move patients and facilitate movement.
An enormous body of research has come out that shows that a stroke survivor, for example, does not get the best outcomes unless they physically practise tasks themselves repetitively and that there's really no evidence for those old approaches.
But enormous numbers of neuro physios still persist with those very non-evidence-based approaches, which is a problem for our profession.
That's where Mum has always moved with research.
A lot of the old techniques that Mum was trained to do in neuro physio aren't, she realised, the most effective ways to work.
She's always kept herself up to date with the evidence and changed her practice accordingly.
I have a lot of disagreements with old or even young neuro physios who are persisting with approaches that are not evidence-based.
But I don't have those disagreements with Mum because she's always moved with the evidence and recognised the need to change approaches as evidence changes.
Have you ever worked together as physiotherapists or do you give each other feedback or advice?
Barbie: Hunters Hill [Private] Hospital provides an orthopaedic rehab service, which we started off, and we had to provide a seven-day-a-week service.
So Simone came and worked on the weekends for us.
That was orthopaedics.
She wouldn't do that now, I don't think.
It was just earning a bit of money.
Simone: I will always go to Mum with musculoskeletal problems.
The whole family does, because she sorts everybody out.
Is there anything you'd like to say about your shared experiences as physiotherapists?
Simone: It's been fantastic because it gives us an enormous dimension of common stuff that we can communicate about and we can share ideas.
Mum is really interested in the teaching that I do and the extra workshops we are running and what happens here at uni.
It gives us a lot to chat about.
Barbie: Of my three daughters, I never thought Simone would be a physio.
Simone's sisters tend to shrug their shoulders when we start talking physio.
But it's enjoyable, you know?
I think Simone might have a physio coming up in her family, but we won't lay money on it.
Simone: Mum is talking about my youngest daughter, who I actually think would be a fantastic physio, although I don't think she will do physio.
But maybe she'll be like me; maybe she'll surprise us.
Main image: Barbie with Simone at Simone's graduation. Photo supplied.
© Copyright 2018 by Australian Physiotherapy Association. All rights reserved.