The perfect blend for thinking and learning
A hybrid model for clinical placements looks like being a winner in preparing graduates for careers in private practice.
Clinical placements in private practice are being revitalised following the successful trial of a new model that offers in-person and online attendance for teaching diagnostic, clinical reasoning and treatment planning skills to graduates.
The blended model is a natural step to adapting business and learning under pandemic conditions, says APA Musculoskeletal Physiotherapist Sam Suke, who initiated the concept in collaboration with four universities—Monash University, The University of Melbourne, Swinburne University of Technology and La Trobe University— during COVID-19 restrictions last year.
Fifty physiotherapy students have so far taken part in the blended model, with initial findings showing it to be a viable model to improve the work readiness of graduates for careers in private practice.
'I thought, how can students really miss out on clinical placements at such a vital time in their education?
'If we can use some learnings from other business and adapt how we offer treatment with patients, then we could use that to develop a blended model for clinical placements in which students also gain additional skills, such as problem-solving with peers in a clinical setting,' Sam says.
The blended model, he says, gives more students access to clinical placements in a private practice.
'Traditionally, 70 per cent of new graduates will work in a private practice on their first day as a physiotherapist, even though a majority of students graduate without any experience in private practice.
'A graduate's readiness for work in private practice is constrained by access to private practice placements and by the limitations of the current clinical placement model.'
The current placement model, he says, limits students' ability to develop clinical reasoning within a structured framework, conduct real-time research and immediately embed the new knowledge within the context of a clinical interaction, or learn from each other in a team environment where more ideas are shared.
Academics are on board with the approach.
The course director of physiotherapy at Swinburne University of Technology, Associate Professor Doa El-Ansary, APAM, describes the physical and virtual attendance as the 'perfect blend' of teaching in a clinical setting in private practice, providing students with comprehensive skills in work readiness and clinical experience.
She says the program improved access to private practice placements and increased the educational outcomes made available to students.
Its financial feasibility and scalability not only made private practice more accessible to students and universities, but also significantly reduced travel time for students, which could then be used for further study and networking opportunities.
'This really elevates accessibility to a clinical setting—students can network with students from other universities, which never happened before, and problem-solve in a peer setting as well as continue that access to the physiotherapist.
'It also allows the physiotherapist to concentrate more on the patient with students in a bespoke clinical setting. It's a great initiative that could sustain the clinical education with placements in private practice.'
Student performance during placement has been measured using the APP criteria, with each criterion assessed using the blended model.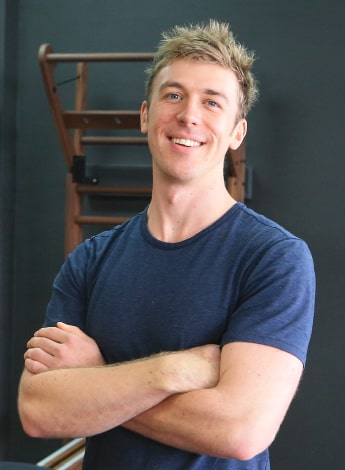 Sam Suke
While Sam is continuing to collaborate with universities to refine the model, early feedback from students has been positive, with 100 per cent of participants saying they learned more or the same by sharing their team-based placement with students from different universities.
'Most students had negative expectations going into the blended model, which was to be expected,' says Sam.
'It was unknown territory with most only having experienced classes online. Yet 93 per cent had positive experiences and preferred the new model, with 100 per cent reporting that they learnt more by being with students from multiple universities.
'Student and university feedback is continually being sought so we can refine the model, which we believe offers the best way to prepare graduates for careers in private practice,' says Sam, who obtained his undergraduate physiotherapy degree from Monash University and completed postgraduate degree studies last year—some of it online.
Adds Doa: 'During COVID-19's lockdown, some universities innovated online clinical equivalent units; the hybrid model presented another viable option for a real-world, clinical placement alternative that connected students across different universities together with a clinical mentor, to create learning communities.
'Sam saw a gap that needed to be filled; he committed to it, then developed the model. It was brave and good on him, because now we have an innovative model that gives universities improved access to placements in community and private settings.'
The model integrates three areas that Sam drew inspiration from during his own postgraduate studies, especially those used in preparation for titling: a clinical reasoning framework, providing placement in a clinical practice and COVID-19.
'A clinical reasoning framework helps us to make better decisions, and I believe is essential to effective physiotherapy, but wasn't something that was taught during clinical placements at an undergraduate level.
'Most university students graduate without having a private practice experience, so I knew there was a need for better preparation in this area. Also, with the pandemic, we weren't allowed to host students because of the need for physical distancing.
'And an age of physical distancing meant that we had to meet online with Zoom and the like.
'One of the universities asked if we could host multiple students at once, and while we were nervous we thought, let's try it, so we got to work and initiated a blended practice model that the universities would accept,' Sam says.
However, not all students were immediately accepting, with some initially as hesitant as their placement supervisor.
'Some students had negative expectations of us. But as we progressed we found, at the end, most students, the vast majority, had had a positive experience, with 93 per cent reporting that they've learned more using a clinical reasoning model compared to not having it.
'Also, 93 per cent reported that having a team of students with their placement taught them more than if they were just individuals—they could search and research in real time during the clinical placement, while also interacting with the patient and the clinician.'
The model could also be more financially attractive to private clinicians with supervisor fees potentially multiplying for each session.
Private practice has long been an interest for Sam. Before establishing Exercise Thought Physiotherapy in February 2020, he practised at a large sports medicine clinic in Melbourne and assisted the medical team at the Western Bulldogs in 2016.
Educating future physiotherapists and supporting communities are two passions. He has toured Russia twice as a humanitarian clown visiting hospitals, orphanages and schools with Dr Patch Adams and clowns from 30 countries.
Closer to home, the clinician teaches physiotherapy students through the universities that have been involved with the hybrid placement model.
He is vice-president of two APA committees— the Victorian Branch Council and the Victorian chapter of the Business Group—and credits the council's new gradate readiness portfolio for providing him with the opportunity to work closely with education providers to develop new learning delivery models.
Sam says it was exciting to work with the universities and satisfying to be able to give students an opportunity to network with peers from other universities.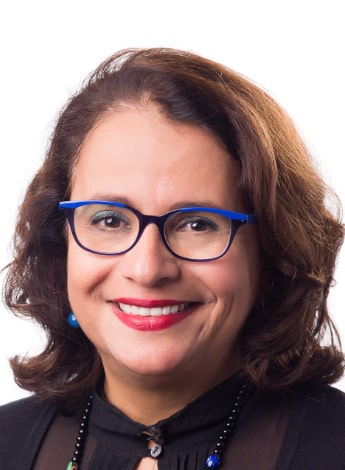 Associate Professor Doa El-Ansary
'Being able to collaborate and going through the placement together opens their minds to gaining skills about consulting with each other to solve a problem.
'They could also learn about the curriculum being undertaken at other universities, but probably a key takeaway for students is teamwork, experiencing teamwork to solve a patient's problem.
'They would get as much back from the patient as I would, and the patients were continually grateful for the student input.'
Recent Swinburne University graduate Lewis Jaksic describes his placement as a 'winning model'.
He says the focus on clinical reasoning enhanced his learning ability because it gave him improved access to the clinician and peers. He has recently started work at Sam's clinical practice, after the clinician was impressed with his ability to problem solve and engage with learning throughout clinical placement.
'I think the biggest benefit I saw initially was just being able to have a placement during pandemic conditions,' Lewis says.
'Being able to confer with students and the clinician gave me more clarity and kept me up to date with the conversation—I had notes with me that I could refer to, which I wouldn't necessarily have when in the clinic.
'But I think the biggest positive was not worrying about the hands-on skills, because that can come later; it was almost being able to just focus on that clinical reasoning, really develop those nitty gritty skills as a physio, which sets you apart.
'And yes, it was really great for my clinical reasoning. That was probably the biggest thing I got out of it and that I'm most grateful for.'
Lewis says the model also gave him an appreciation of the pressure clinicians faced when teaching during placements.
'This model enables them to focus on the teaching. We are learning valuable skills that we will use on a daily basis on graduating. It is a smart approach and one that will benefit the individual student, the clinician and the profession in the long run.'
Doa says the profession cannot underestimate the importance of good role models, as they can enhance a student's ability and drive to be work ready.
'Success for the profession is having collaboration between researchers, students and clinicians. This new model could really take off and extend the types of activities students get to do.
In this model alone, Sam has students develop a video, a pamphlet, consider clinical management of a patient and review their exercise program.
So they're doing different aspects of patient care, which is very comprehensive, and learning how to communicate with the public, both verbally and in written form, as well. This is meaningful work.
'It's also opened up clinical practices to new possibilities in hosting students. Private practices often have small treatment spaces and some struggle with offering placement to one student. This model changes that.
'Also, most universities are still transitioning to providing robust clinical placement in private practice and in the community. We've got them in hospitals, so this is a welcome new addition.'
Sam's key takeaways about the hybrid placement model
Physical and virtual attendance
Physical attendance teaches essential hands-on skills. Virtual attendance enables students to understand the clinical patterns and literature relevant to live cases, to conduct real-time clinical research and to learn as a team. Students assess, treat and educate every client.
Team-based approach
Many brains make bright work. Insights are shared during and after consultations. Clinical reasoning forms are completed individually and then corroborated with both the team and the supervising practitioner.
Students work in teams of five with peers from four universities, exposing them to different curricula.
Clinical reasoning forms for every client
Students develop diagnostic, clinical reasoning, analytical and treatment planning skills by completing a bespoke clinical reasoning form that prepares them for the decision-making that is central to an early career in private practice.
The clinical reasoning form was adapted from postgraduate physiotherapy training programs.
Real-time research
Students engaged in live case-based discussion. Students tell us they are more motivated to research a case when they can give feedback on their findings to a client who can benefit from that knowledge in real time.
We believe that researching during or immediately after a clinical experience improves comprehension and embeds knowledge.
Students brainstorm using Google Docs and Messenger during consultations to exchange questions, comments and insights on the significance of subjective and objective features, the justification of assessments and treatment, and the management of different clinical patterns.
One-on-one mentoring
Every student is given weekly one-on- one mentoring tailored to their career aspirations, clinical performance, personal strengths and improvement areas.
Students will often contact us after their placements to tell us about their first job and to ask our advice about career options.
Blended clinical placement model 
How it works:
students attend consultations virtually via Zoom
placement can feature students from multiple universities
consultations are held in real time; students can ask and answer questions about the assessment, diagnosis, intervention and treatment plan 
students can research peer-reviewed literature during the consultation 
students work with the physiotherapist to choose and deliver assessments and treatments
students tangibly contribute toward patient care.
Early findings from students: 
50 students from four universities and five curriculums
93% would recommend the new model
93% prefer the team-based model over the traditional model of clinical placements
100% report learning more by having students from multiple universities
60% had negative expectations before starting the new model of clinical education
60% had a positive attitude towards the new model after completing their placement; 20% were neutral 
100% reported that being in a team of students from different universities enabled them to learn more than when they work by themselves or with students from the same course
93% learned more by conducting real-time research and discussing with peers online during consultations
13% learned the same as they would with a traditional model
93% reported that real-time research (which can only be conducted using a blend of physical and virtual attendance) taught them more than a traditional placement model that does not have this capability
students were witnessed to learn, and felt they had learned, the following skills using the new model: clinical reasoning, differential diagnosis, assessment skills, predicting a good or poor clinical outcome, applying peer-reviewed research, and developing short-term and long-term goals. 
© Copyright 2018 by Australian Physiotherapy Association. All rights reserved.