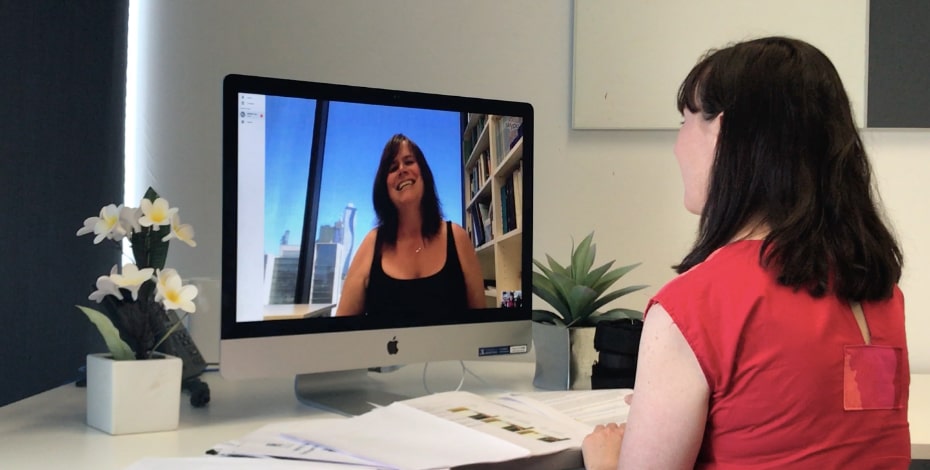 Positive results point to the viability of telehealth as a service delivery model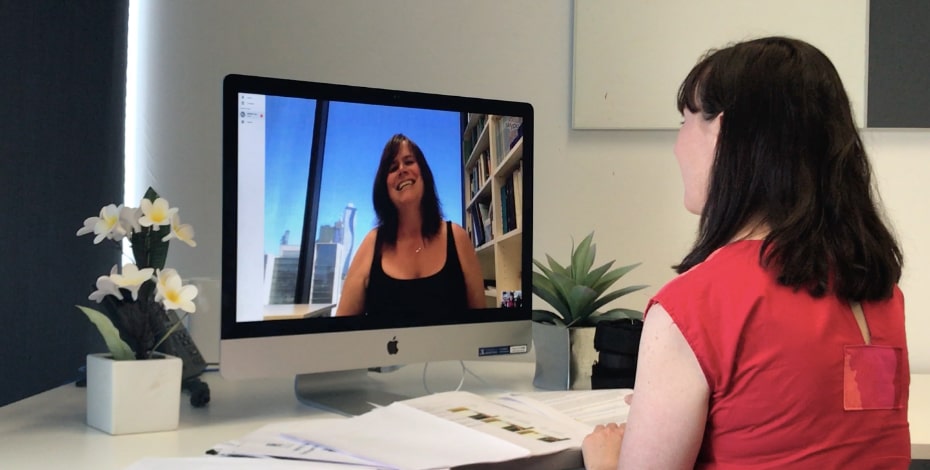 The interim findings of a PRF-funded study bode well for the advocacy of ongoing funding for physiotherapy telehealth services. 
Since the coronavirus pandemic rose to cause havoc across nations in early 2020, medical providers continue to be among myriad businesses that are adapting service delivery models.
Within Australia, a study has been initiated to understand the viability of telehealth as a service delivery model for physiotherapists.
Since April, the Physiotherapy Research Foundation-funded research project has engaged 212 physiotherapists and 388 patients to evaluate the effectiveness and value of physiotherapy treatment delivered via videoconference.
The research is a collaboration between The University of Melbourne, University of Queensland and Flinders University; and involves clinicians, telehealth experts, business owners and funding bodies.
The first of two rounds of surveys of physiotherapists and patients have been completed, with the interim report available for review.
Following a second round of patient surveys in November, the project is set for completion this month (December) with the final report to be published in March.
The project, says principal investigator Professor Kim Bennell, APAM, from The University of Melbourne, will provide the profession with important insights for future funding of telehealth for physiotherapy services.
'When the pandemic arose, there wasn't funding for physiotherapy care delivered via telehealth.
'Health insurers and other payers wanted evidence around the effectiveness and safety of physiotherapy via telehealth.
'So, we needed to get some data to really help inform decision-making around funding telehealth for physiotherapy services.'
The project specifically focuses on videoconferencing. It has six main objectives and is measuring:


the characteristics of physiotherapists who implemented telehealth services


the nature of the services


the types of patients who utilised telehealth physiotherapy services


the types of conditions that were treated and their management


patient outcomes and experiences


consultation features.


To reduce participant burden, a cross-sectional online survey is being conducted.
Opinions are captured at the end of the episode of care, with both groups of participants completing surveys at all stages of the treatment plan.
Physiotherapists and patients have been recruited through a variety of means, including physiotherapist emails to their patients and social media advertisements.
Public hospital patients have not been included due to the long lead-in times needed to obtain ethical approval.
'So, we decided not to focus on hospitals, even though a lot of services were being delivered by telehealth or were switching to telehealth.'
Requirements for participating physiotherapists included being registered to practice in Australia, working in private practice or community health and delivering physiotherapy care via videoconference.
Patients having to 'rapidly switch' to telehealth during the pandemic lockdown is another reason for looking at outcomes, Kim says.
'It was always going to be interesting to look at what the outcomes were for people in that setting, which is probably not the ideal.
'The results are likely to be even better if physiotherapists had time to really develop their service rather than having to switch rapidly into online for telehealth delivery.
'In hindsight, it probably would have been good to also capture telephone delivery, because we then discovered that quite a few physiotherapists were providing telephone delivery services as well.'
Patients are seeking treatment for a range of different conditions, including incontinence, pain and function, fatigue and breathlessness, with physiotherapists mostly delivering one-to-one care.
Of 388 patients surveyed nationally, 74 per cent report as being willing to pay for service via telehealth, with 90 per cent feeling safe and 60 per cent likely to use it again.
Private health insurance is covered for 88 per cent of patients, with 30 per cent of all participants aged above 60.
The sample comprises more women (77 per cent) compared with men (23 per cent), with both genders stating they are extremely confident with using technology, and more than half are seeking treatment for problems that have existed for more than 12 months.
Pain is the main reason for seeking treatment.
Of the 212 physiotherapists surveyed, 80 per cent are in private practice, 10 per cent in outpatient services and seven per cent in community health.
The gender split is similar to patients, with 73 per cent of clinicians women.
Physitrack is the main choice for one-on-one videoconferencing—the most popular consultation—while Zoom is the most popular for group classes.
More than 80 per cent of clinicians say they didn't have training before offering telehealth, with 47 per cent treating less than 10 patients before COVID-19.
'A majority of the physiotherapists had to upskill very quickly, as their traditional focus has been in-clinic care.
'This has also had an impact on the infrastructure at the clinics as well. Having an extremely good internet connection is vital to be able to do the videoconferencing, as well as the governance around the platform offerings.'
Unsurprisingly, Kim says, more than 75 per cent of all participants come from major cities and regional areas, with the predominant age group above 55 years.
Overall, telehealth rated highly across patient satisfaction scores, with convenience and access cited as two of the main reasons for choosing the service.
'Obviously, a lot of these people are in that particular age bracket where it's considered best to not to go out during COVID-19.
'However, the main take-home message is that people seek treatment for a variety of different problems. They are of all ages, and value the service enough for some to pay for it themselves—43 per cent of patients paid all the fees.
'Yet, most people still value face-to-face; telehealth is never going to replace it. But I think people need to have choice.'
A blended model could be a workable option if it fitted the business model of a clinic.
'The data shows that patients really do find telehealth useful and effective. While not all would want to continue to use the service, patients find it safe.
'They are satisfied with the privacy, they are satisfied with the management, and generally find the technology easy to use.'
A key highlight in the interim report should minimise concerns raised leading into the study of a potential for over-servicing of patients, Kim says.
Initial data shows an average of 3.9 sessions recorded at the end of treatment per patient.
'While some people were worried that there could be over-servicing, that doesn't really seem to be the case here. Patients weren't getting lots and lots of treatments.'
As the research team prepares to finalise the study ahead of its March release, the interim report is providing valid information for the profession to advocate for ongoing funding of physiotherapy telehealth services.
The APA will continue to present the interim report to stakeholders, such as insurers, WorkCover, TAC and the NDIA.
We are providing really good data that's helping inform decision-making about funding for allied health services, including physiotherapy.
'As these are initial findings, it's not all going to be conclusive; but this research is positive in showing that physiotherapists can adapt, and that they can bring in technology and satisfy patient needs to deliver a high level of care.'
>> This grant is a PRF strategy-led activity, designed to support projects that strengthen APA advocacy efforts by delivering data-driven insights for the effectiveness of physiotherapy treatments. Click here to access the interim report.
© Copyright 2018 by Australian Physiotherapy Association. All rights reserved.