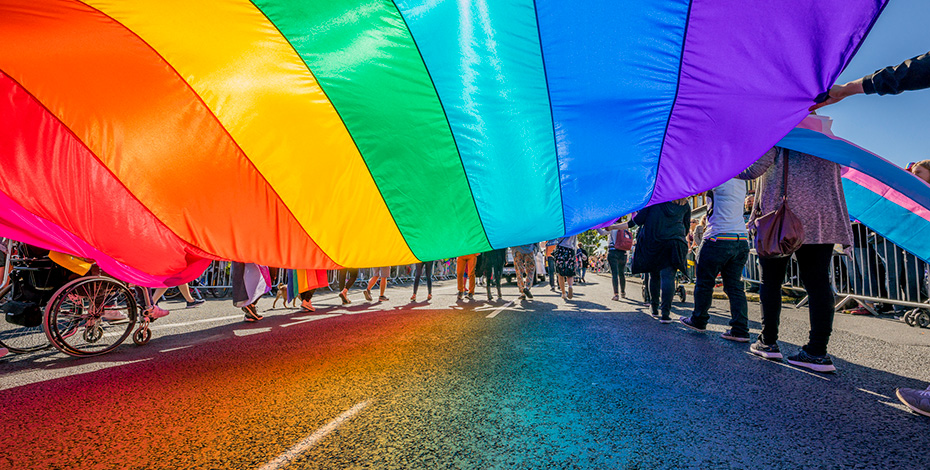 Pride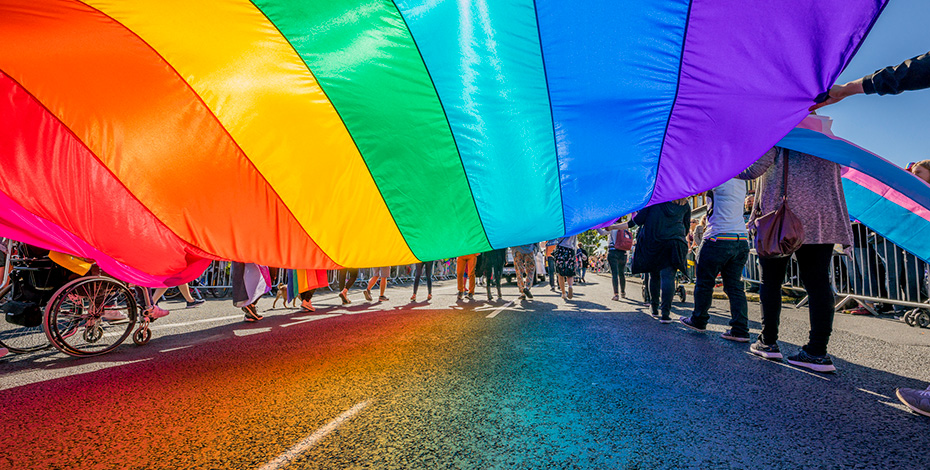 Dr Megan Ross, chair of the APA LGBTQIA+ Advisory Panel
This year, Sydney Gay and Lesbian Mardi Gras will be the host of over 200 pride events as part of the broader WorldPride Festival, expected to be attended and celebrated by more than 500,000 people. 
What is Mardi Gras?
Mardi Gras has significant cultural and historical importance for the lesbian, gay, bisexual, transgender, queer, intersex, asexual and other (LGBTQIA+) communities.
Across the world, Mardi Gras has become a time for LGBTQIA+ individuals to come together, celebrate their identities and experiences, and assert their right to be visible and accepted.
The modern-day LGBTQIA+ rights movement was partially inspired by the Stonewall riots, which occurred in New York City in 1969 during the Mardi Gras season.
As a result, many cities around the world hold LGBTQIA+ Mardi Gras events and parades to celebrate diversity and promote acceptance and equality.
In Australia, the Sydney Gay and Lesbian Mardi Gras also has origins in the gay rights movement of the 1970s.
On 24 June 1978, the Gay Solidarity Group held a day of events in Sydney to mark 'International Gay Solidarity Day' to promote gay and lesbian culture and encourage political activism against discrimination, criminalisation and police brutality.
The group held a march and a public meeting during the day, followed by a street parade that night.
 At 10 pm, more than 500 people marched in the parade down Oxford Street, Sydney towards the city.
That number grew to around 2000 people as more joined from Oxford Street bars and clubs.
Despite the organisers obtaining permission for the parade, when they reached Hyde Park, police confiscated the lead truck and loud speaker and blocked their access.
When the group headed towards Kings Cross, police moved in and arrested 53 people.
Many of those arrested were badly beaten inside police cells in Darlinghurst.
The Sydney Morning Herald published the names of those arrested and many lost their jobs as homosexuality was a crime in New South Wales until 1984.
Over the next few months, more protests and more arrests were made.
The community came together to fight the charges in court and most charges were eventually dropped, but not all.
The first Mardi Gras became a major civil rights milestone, a pivotal moment in the history of the Australian LGBTQIA+ rights movement. 
Since then, the Sydney Gay and Lesbian Mardi Gras, held annually on the first Saturday of March, has grown into a major cultural event.
It is now a week-long Pride event, culminating in the world-famous parade and post-parade party—a colourful and glittering night of pride, celebration and self-expression.
What is WorldPride?
WorldPride is a global event run by InterPride, a global network of over 400 LGBTQIA+ member organisations.
It is awarded to a different host city every two to three years and in 2019, Sydney Gay and Lesbian Mardi Gras was successful in winning the bid to host in Sydney, 2023.
Running from Friday 17 February to Sunday 5 March, Sydney WorldPride will be the first of its kind held in the Southern Hemisphere and coincides with the 50th anniversary of the first Australian Gay Pride Week, the 45th anniversary of Sydney Gay and Lesbian Mardi Gras and the fifth anniversary of marriage equality in Australia.
A three-day LGBTQIA Human Rights and Health Conference, focusing on LGBTQIA+ people's experiences of violence, torture, abuse, discrimination and persecution in the Asia-Pacific region, will be the centrepiece of the first WorldPride in the Asia-Pacific and will be held on 1–3 March 2023. 
For tickets to attend the Sydney WorldPride Human Rights Conference click here.
Virtual participation is free, and you can pre-register here.
Learn more about the timeline of LGBTQIA+ health and human rights in Australia.
© Copyright 2023 by Australian Physiotherapy Association. All rights reserved.