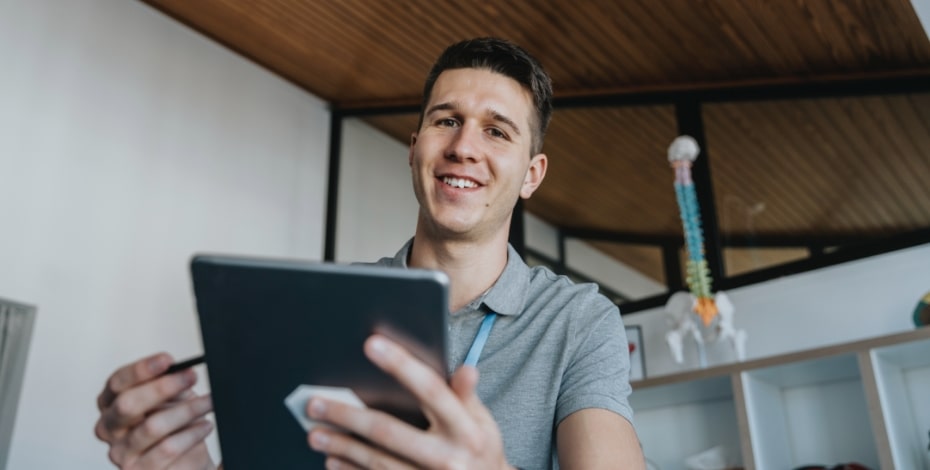 Private practice clinical placements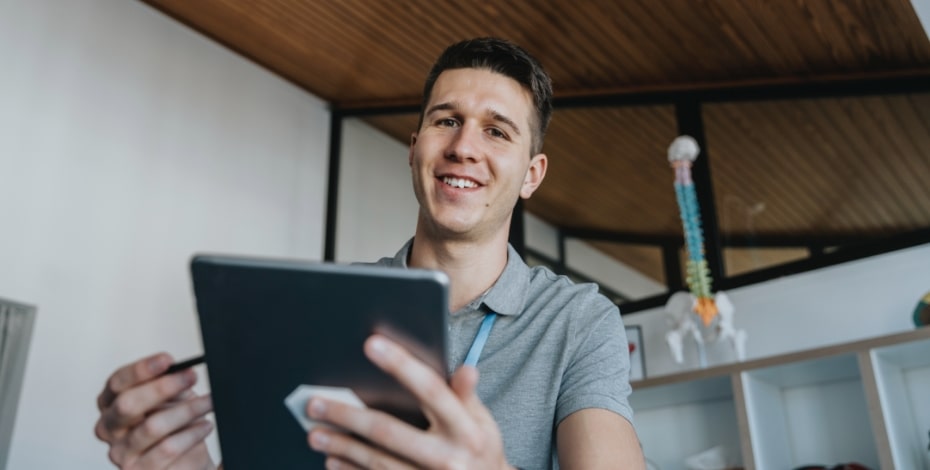 A national mixed-methods study found that clinical placements for physiotherapy students in private practice are perceived to be beneficial and safe. Q&A with Casey Peiris.
How large was your survey and what was the response rate?
We invited clinical education managers from all 21 universities in Australia that had graduating entry-level physiotherapy students in 2017 to participate.
Twenty clinical education managers from 20 schools of physiotherapy (95 per cent response rate) responded to the survey with data on 2000 students.
Twelve clinical education managers, who represented all states and territories that had physiotherapy schools, participated in the focus groups.
This provided us with really robust data on physiotherapy clinical placements in Australia.
A key aim of clinical placements is to prepare students for future work practice, so clinical placement settings should match future workforce needs. What proportion of physiotherapists work in the private sector and what proportion of clinical placements occur there? Has this changed over time?
Clinical education in physiotherapy programs plays a critical role in ensuring that students develop and demonstrate clinical competency upon graduation.
A key aim of clinical placements is to prepare students for future work practice; therefore, clinical placement settings and learning opportunities should be guided by future workforce needs.
It is estimated that between 40 per cent and 60 per cent of physiotherapists in Australia work in private practice; however, in 2012 it was estimated that only 5 per cent to 10 per cent of physiotherapy students across Australia had undertaken a placement in private practice.
In order to improve the work readiness of physiotherapy graduates in this setting, physiotherapy university training should include exposure to and experience within the private practice environment through clinical education (ie, a private practice placement).
Our survey results found a large increase in the proportion of students who now experience a private practice placement, with 44 per cent of physiotherapy graduates in Australia in 2017 having completed a five-week private practice placement.
However, there is still room to improve.
Why do you think private practice clinical placements are reported to be uncommon, despite constant pressure to find sufficient clinical placements for physiotherapy students?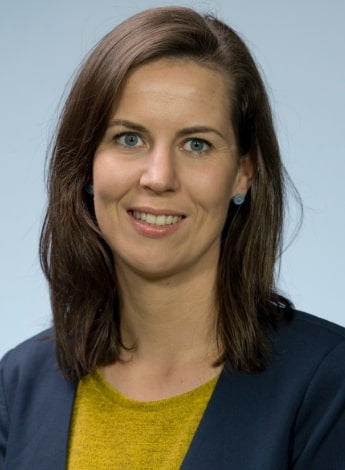 Casey Peiris is investigating private practice clinical placements for physiotherapy students. 
Although 44 per cent of students had a private practice placement, all students had at least one (and often multiple) hospital placements.
Our survey determined that of more than 7000 clinical placements provided to this cohort, only 9 per cent of them were in private practice, while 62 per cent of all placements were in the public sector.
The private sector (20 per cent) and university clinics (8 per cent) provided the remainder of placements.
This shows that the private sector (particularly private practice) is still underutilised for clinical placement.
The main barrier preventing private practice placements that we identified was time costs for both private practitioners (preparation, supervision, training, feedback and administration time) and university clinical education managers (set-up, support and quality control).
Additional barriers for private practices may include perceived lost productivity and earning capacity as well as difficulties associated with underperforming students.
What were the opinions of clinical education managers about the private practice placements, with respect to safety and benefits for all stakeholders?
Private practice placement experiences were perceived to be safe and beneficial for students, private practices, clients and universities.
The main risks identified by clinical education managers were related to the quality and consistency of the student's experience on placement and were not risks to service or clients.
Clinical education managers reported that private practice placements helped increase student employability for this sector through orientation to private practice, managing patient expectations and running a business.
They also identified a broad range of benefits for practitioners and business owners, such as future workforce recruitment and selection (which private practitioners in our current study also identified as a major benefit), continuing professional development opportunities, clinical educator training and university affiliation (eg, access to libraries, online resources, research mentors and academic expertise and potential adjunct status), enhanced clinical reasoning skills and research-informed decision-making.
For clients, students can add value to services by providing additional services or by being an extra pair of hands for complex clients.
Our follow-up study considers the opinions of private practitioners who host student placements in order to provide valuable insights from their point of view.
>> Dr Casey Peiris is a senior lecturer and the graduate research coordinator for physiotherapy at La Trobe University. She has expertise in coordinating clinical and international placements and is the outgoing chair of the Clinical Education Managers of Australia and New Zealand.
© Copyright 2018 by Australian Physiotherapy Association. All rights reserved.