Reassurance for acute low back pain
A mediation analysis asks whether reassurance in a consultation reduces disability and healthcare use in patients with low back pain. Q&A with Aidan Cashin.
Physiotherapists often spend time reassuring patients with low back pain to reduce their fears about their condition. Is this something that clinical practice guidelines encourage them to do and what do they hope to achieve by doing that?
Most clinical practice guidelines for the management of non-specific low back pain recommend reassuring patients that low back pain is not a serious condition and that acute low back pain has a favourable prognosis.
The aim of reassurance is to reduce people's fears and concerns about low back pain so that they stop avoiding physical activity and appropriately use health services.
Does patient education actually increase feelings of reassurance among these patients? Does it effectively reassure?
We found that patient education increased feelings of reassurance for patients with acute low back pain. A recent review also found moderate- to high-certainty evidence that patient education in primary care can increase feelings of reassurance for patients with acute low back pain.
What did your study seek to tease out in relation to this issue of reassurance in people with low back pain?
Although patient education is recommended to reassure people with acute low back pain, it is not known whether increased feelings of reassurance reduce disability or future healthcare use.
We tried to understand whether the feeling of reassurance created by patient education helped to reduce disability or healthcare use in people with acute low back pain.
What sort of analysis was done to figure that out?
We used a method called causal mediation analysis, which can help us understand how treatments work by examining promising treatment mechanisms.
Our study showed that patient education reduces disability in patients with acute low back pain.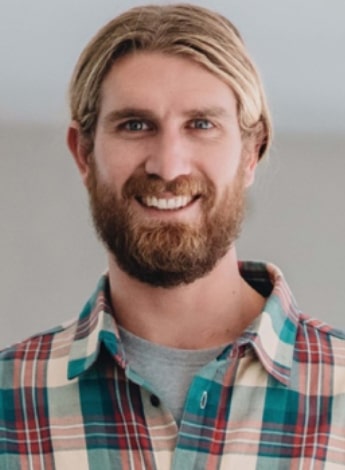 Aidan Cashin's research looks at the effect of reassurance on disability and healthcare use for patients with low back pain. 
We wanted to know how much of this effect was due to patients feeling reassured after their consultations.
Mediation analysis lets us separate the causal pathways by which patient education works as a treatment.
We separated the overall treatment effect into the pathway through reassurance (indirect effect) and the pathway that operates through all other mechanisms (direct effect).
So your results suggest that attempting to remove all of a patient's fears and to reassure them completely may not be a suitable goal in a treatment session?
Not exactly.
We were more interested in whether feeling reassured that low back pain isn't caused by a serious condition led patients to reduce their disability and healthcare seeking.
We found that it did not.
The message from this is that if the objective of the consultation is to improve patient outcomes such as disability or healthcare use, clinicians shouldn't spend too much time trying to reassure their patients about the cause of their pain, but instead should prioritise other aspects of the clinical encounter.
Although it is natural for a clinician to feel compelled to reassure a patient, there is a concern that clinicians can risk allocating too much time to reassuring the patient and not enough time to other aspects of care that are likely to improve patient outcomes.
What should clinicians consider reallocating their time to instead?
Clinicians could focus on listening to their patient's history, estimating and then discussing their prognosis, and matching their treatment preferences with recommended treatment options and self-management strategies.
>> Aidan Cashin is an accredited exercise physiologist and postdoctoral research fellow at Neuroscience Research Australia's Centre for Pain IMPACT at the University of New South Wales. His research deals with investigating the mechanisms of treatments for musculoskeletal pain conditions including low back pain.
© Copyright 2018 by Australian Physiotherapy Association. All rights reserved.