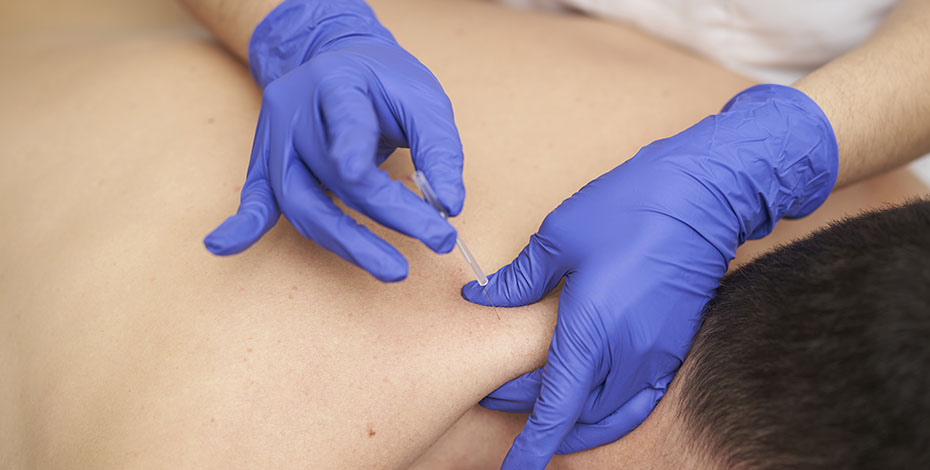 Safe and competent dry needling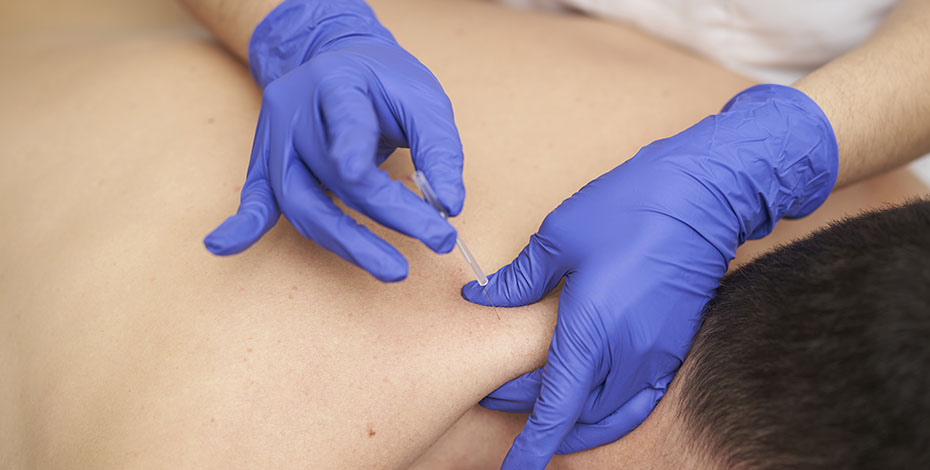 In this comprehensive three-part course, physiotherapists gain, or update, the knowledge and skills required to practise dry needling safely, explain presenters Peter Selvaratnam FACP and Jane Rooney FACP.
Why is 'Dry Needling Physiotherapy Level 1' recommended?
Dry needling is a popular treatment approach and can be highly effective when applied appropriately.
However, it can also be very risky—medico-legal claims for needling malpractice have been some of the largest in the profession.
Due to the potential for medical complications, all physiotherapists practising dry needling and/or acupuncture at any level should undertake regular CPD updates in needling to maintain their competency.
Formal training is recommended to ensure that dry needling is practised safely across all areas of the body, particularly in the region of the head, the suboccipital region, the upper and lower lungs and the kidneys.
It is imperative that physiotherapists undertake supervised practical training prior to dry needling, rather than learning in an ad hoc way from informal in-services, fast-track courses or colleagues.
Developed specifically for physiotherapists, the APA 'Dry Needling Physiotherapy Level 1' course ensures consistency of Australian dry needling practice standards, concentrating on safety, scope, competency and recency.
What can participants expect from this course?
Participants receive 21.5 hours of comprehensive CPD in dry needling and acupuncture targeted at physiotherapists.
The course has three separate components.
'Safety in Acupuncture and Dry Needling', an online course written and presented by Leigh McCutcheon APAM MACP, Paula Raymond-Yacoub APAM and Tristan Chai APAM, covers updated safety and infection control recommendations.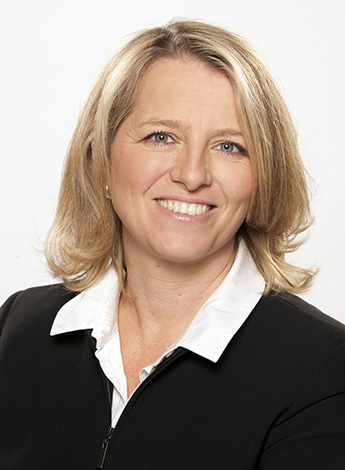 Jane Rooney.
'Dry Needling Physiotherapy Level 1—Part A' has seven modules, exploring dry needling approaches, traditional Chinese medicine and acupuncture theoretical concepts, dry needling research evidence, efficacy, indications, practical procedures, and consent, safety and infection control regulations.
This part of the course also takes place online.
'Dry Needling Physiotherapy Level 1—Part B' is a two-day face-to-face course combining theory and practical sessions.
It encompasses assessment and dry needling of the cervical and lumbar regions and the upper and lower limbs, including the upper trapezius and thoracic regions and the quadratus lumborum muscle—areas where things can go wrong quite easily, which makes detailed knowledge and working within scope of practice especially critical.
It is mandatory that both 'Safety in Acupuncture and Dry Needling' and Part A of 'Dry Needling Physiotherapy Level 1' are completed prior to attending Part B.
The theory in the course covers evidence-based research on dry needling and acupuncture and the importance of evidence-informed medical practice.
An extensive list of precautions and contraindications is discussed.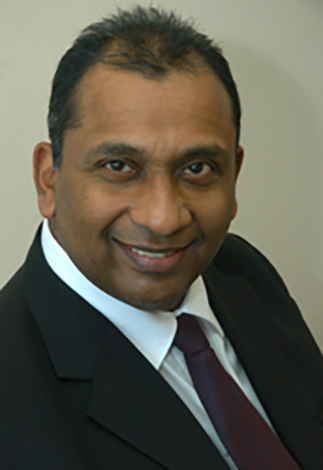 Peter Selvaratnam.
The course also explores the clinical reasoning of how and when to apply dry needling in addition to progression and regression of treatment.
The course manual provided with Part B is an extremely comprehensive, tangible resource, including updated information about needling procedures for anatomical regions covered by the course and detailing relevant anatomy, specific dangers and instructions for recommended needling practice in each area.
What else sets this course apart from the rest?
The content of the online Part A and face-to-face Part B components of the course was developed by the two of us.
We both bring wide experience—Jane is a Specialist Sports and Exercise Physiotherapist (as awarded by the Australian College of Physiotherapists in 2009) who has conducted research on the knee and Peter, a Specialist Musculoskeletal Physiotherapist (as awarded by the Australian College of Physiotherapists in 2007), has researched the spine, nervous system, head and orofacial regions.
During the practical segment of the course, we both demonstrate dry needling approaches within a specialist framework, using patient examples.
We are both also expert witnesses on medico-legal cases for Ahpra and the legal profession and therefore acutely aware of the specific needling malpractices encountered in physiotherapy.
Before being released, the course was peer reviewed by university physiotherapy academics, experienced dry needling practitioners and acupuncturists.
Who should attend the dry needling course?
The course is open to all physiotherapists, including those practising general physiotherapy, musculoskeletal physiotherapy, sports and exercise physiotherapy, physiotherapy for pain conditions, physiotherapy for women's health, neurological physiotherapy, emergency physiotherapy and gerontology, to name a few special interest groups.
It is suitable both for physiotherapists moving into this area of practice and as a CPD update for experienced practitioners.
Ahpra requires that physiotherapists complete 20 hours minimum CPD annually to maintain and improve their competence.
The APA also strongly urges physiotherapists to regularly refresh their knowledge and skills to ensure competency, recency and safety and to ensure that they're practising within scope.
The 'Safety in Acupuncture and Dry Needling' and 'Dry Needling Physiotherapy Level 1—Part A' courses are available online. Click here and here to find out more.
'Dry Needling Physiotherapy Level 1—Part B' face-to-face courses are available nationwide. Click here for more information and to register.
>> Dr Peter Selvaratnam FACP is an associate clinical professor at the University of Melbourne and director at the Melbourne Spinal and Sports Medicine Clinic.
>> Dr Jane Rooney FACP is a director of Physio Educators and an associate clinical professor at Swinburne University.
© Copyright 2018 by Australian Physiotherapy Association. All rights reserved.