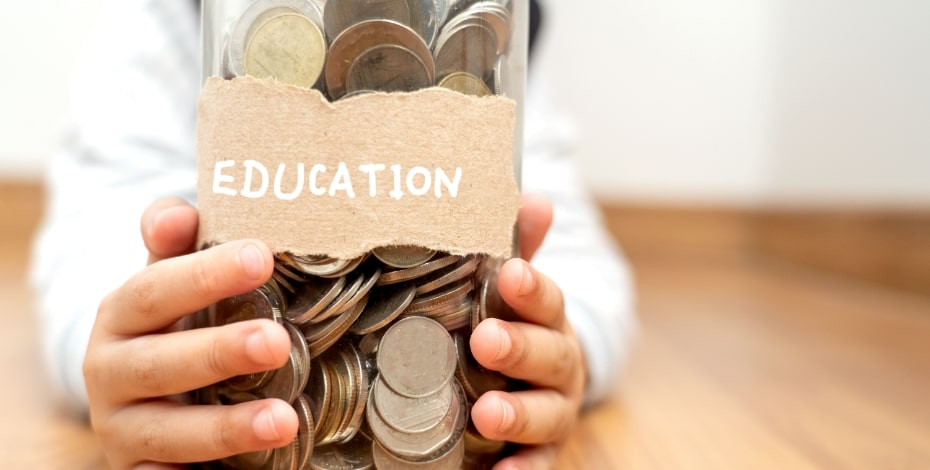 Scholarships take the pressure off Indigenous students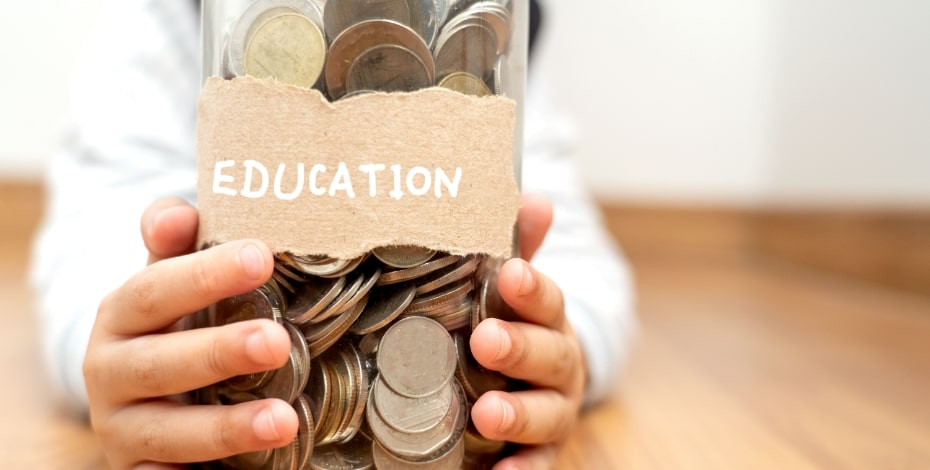 Patrick Gilligan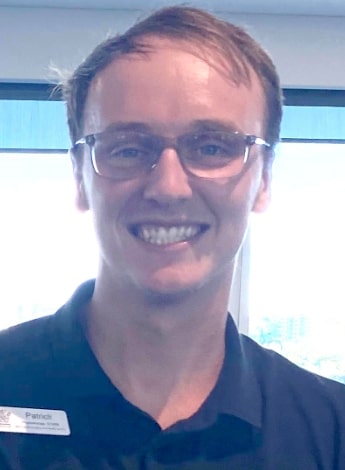 Patrick Gilligan is a student at Australian Catholic University in Brisbane. 
Patrick Gilligan started his professional career as an economic consultant at a large accounting firm, but soon realised it wasn't for him.
'I just didn't see myself in a corporate environment long term,' Patrick says. 
'I needed a change.'
Following this, Patrick worked in an administrative role at a physiotherapy practice and playing a lot of sport. 
With friends and family working as physiotherapists, including his older sister, he found himself drawn to the profession.
'I've had a few quite serious injuries so I've spent a lot of time with physios and thought it was a good career choice. 
'I decided to go back to square one and started here at Australian Catholic University in 2020,' Patrick says.
Patrick is currently in his third year of the Bachelor of Physiotherapy program at Australian Catholic University. 
He also works part-time as an interprofessional allied health assistant at Brisbane's Surgical, Treatment and Rehabilitation Service, which has given him a good introduction to hospital work.
'I've been there for more than two years now, since the Surgical, Treatment and Rehabilitation Service opened,' he says. 
'I really enjoy working in the hospital setting, getting to know the patients and seeing them progress.'
Having seen physiotherapy from both a public and a private perspective, Patrick is keeping his options open when it comes to what he'd like to do once he graduates.
'Next year will be my placement year, where I will do all the different rotations in different specialist areas. 
'Hopefully placement will help decide which avenue of physiotherapy I will go down after university. 
'I am really enjoying my musculoskeletal physiotherapy subjects at the moment,' he says.
One thing he is hoping to do is get a placement in an Indigenous community. 
A Kamilaroi man, Patrick's mob originates from around Moree in New South Wales, and he's spent most of his life in Brisbane and the Sunshine Coast.
'I'd like to do a rural placement and work in an Indigenous community and see it all a bit more—that would be amazing,' Patrick says. 
'I've visited a lot of rural towns throughout Queensland where there are large Indigenous communities. 
'It would be cool to travel out to some of them and make a difference there. 
'I want to give back and do something meaningful.'
Patrick says the financial support offered by the scholarship will go a long way towards helping him to complete his studies at Australian Catholic University.
'Living away from home and studying can be financially stressful at times. 
'Knowing that the APA has backed me and provided me with this support has made me want to return the favour by studying hard and giving back down the track.'
Kristal Tak
Kristal Tak, moved to Flinders University from Darwin to study physiotherapy.
Like many aspiring physiotherapy students, Kristal Tak's interest in physiotherapy came from her experiences with physiotherapists while playing sport as a teen.
'And I've always been passionate about wanting to help people and physio seems like a good way to do that,' Kristal says.
A Torres Strait Islander woman from Darnley Island, Kristal grew up in Darwin and moved down to Adelaide to study physiotherapy at Flinders University two years ago, juggling her studies with a career as a football player in the South Australian National Football League.
As an athlete, she keeps a close eye on the physiotherapists who treat her injuries.
'Every time I'm being assessed or when I have an injury, I am very observant of how they conduct themselves when they see a client—what they do and how they project themselves, the things they say and the order they go through to assess patients. 
'I'm trying to pick up on it now and apply it,' Kristal says.
While Kristal is interested in sports physiotherapy, she's enjoying learning about other areas in the profession and is looking forward to getting a broad range of experiences when she does her placements.
'I want to keep my options open. 
'I already know that I would love physio in sport. 
'It's about what else is out there that I would like to explore,' she says.
'In the Northern Territory a lot of doctors and nurses and teachers go and work out in the Indigenous communities. 
'I know there's not a lot of physios who do that, so I would like to try to find those opportunities, because I'd love to go out as a First Nations physio and be a role model to students there as well—someone for them to look up to. 
'And if there was an opportunity to work in the Torres Strait Islands as a physio, I'd be crazy not to—honestly, I would just love to.'
Kristal knows firsthand the importance of role models, especially as a member of the first generation in her family with the opportunity to go to university. 
Her older sister, a teacher, has been a big encouragement to her and she relishes her visits home to Darwin, where she reconnects with her family.
'I come home and it really grounds me, helps me remember in the middle of the chaos of studying why I'm doing what I'm doing—it's good,' she says.
Kristal says the scholarship will take some of the pressure off as she juggles a busy schedule of studying, working and playing football while being away from her family.
'It has been hard for me to balance work with uni, footy and then my own life at home; it's been full on,' she says. 
'I'll be putting this on my fees to take a bit of the pressure off long term. 
'I never saw myself getting a scholarship from the APA—it's really important to me and it means a lot.'
Riley Zerafa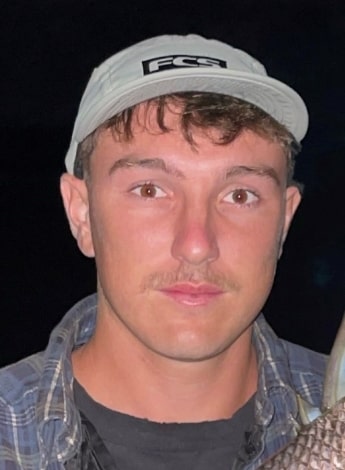 Riley Zerafa is completing a Master of Physiotherapy at the University of Technology Sydney. 
Growing up in Darwin, Riley Zerafa, a Ngemgi Wurmirri/Malak Malak man from Daly River in the Northern Territory, played a lot of sport. 
After finishing high school, Riley completed a degree in sport and exercise science at the University of the Sunshine Coast and is now in his first year of a Master of Physiotherapy program at the University of Technology Sydney.
'I was always interested in sport, so I went and did sport and exercise. 
'When I completed that, I wanted to understand more about how the body works, so I applied to physiotherapy,' he says.
One of his motivations for studying physiotherapy is to take it back to his community in the Northern Territory. 
As the first in his immediate family to finish high school and the first in his extended family to complete a university degree, Riley wants to make a change.
'Physio is a good way to be able to help people and to take my knowledge back to my community,' Riley says.
As a teen, Riley participated in a number of football development programs, including the Michael Long Leadership and Learning program, and played AFL and touch football at state level. 
As a result, he is interested in working as a physiotherapist with Indigenous football players and programs. 
But he also has a keen understanding of the nature and prevalence of chronic diseases and conditions affecting Aboriginal and Torres Strait Islander Peoples, particularly in regional and remote communities.
'I'd like to take back my knowledge of physical exercise as a treatment and for management and prevention and try to share it,' he says.
Riley says being a recipient of the scholarship is like getting a breath of fresh air.
'It's a crazy course and I want to get everything out of it that I can. 
'I'm putting 100 per cent into my studies and I don't want to have to worry about anything else, especially working—it takes up too much time when you're doing a master's degree,' he says.
'This will allow me to focus on everything I need to do. 
'Placements are going to be full on.'
© Copyright 2023 by Australian Physiotherapy Association. All rights reserved.