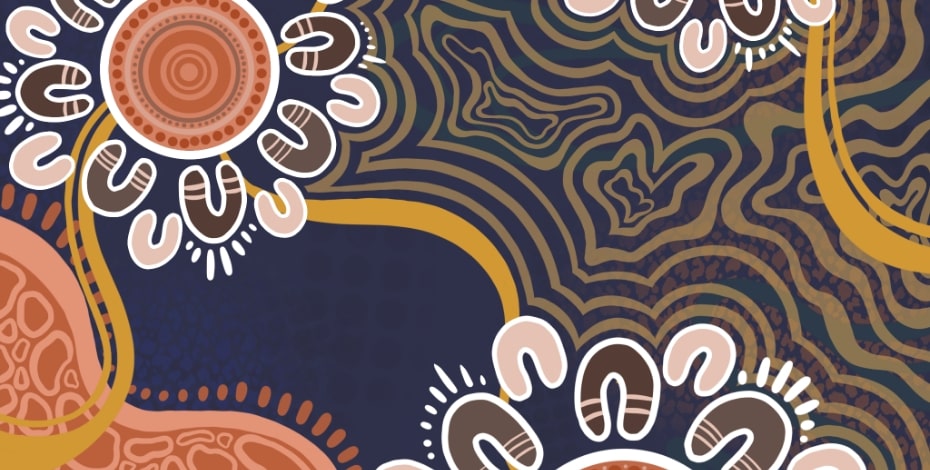 Stand up as an ally to First Nations Peoples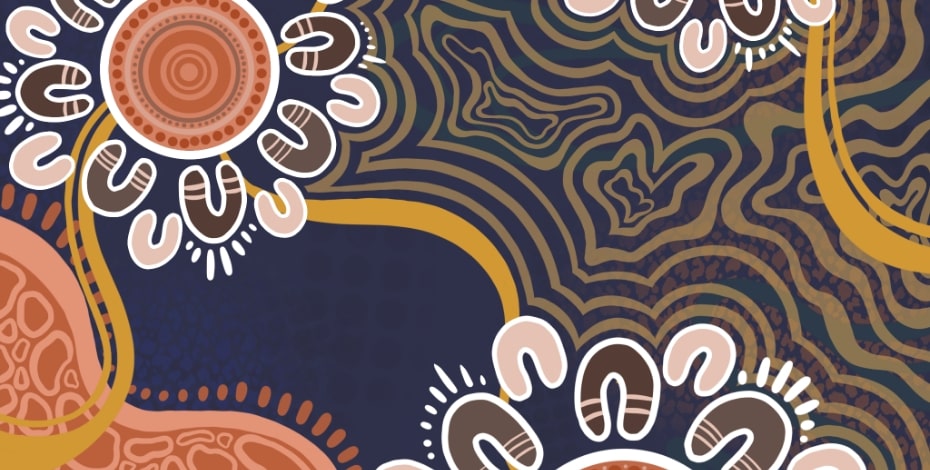 At last year's APA FOCUS 2022 conference, several well-attended sessions focused on the idea of allyship and becoming an ally for Aboriginal and Torres Strait Islander Peoples. Indigenous and non-Indigenous physiotherapists speak about allyship and how to get started.
An ally is 'a person or organisation that actively supports the rights of a minority or marginalised group without being a member of it' (Google, Oxford Languages, Oxford University Press).
'When I think of an ally, I think of someone walking alongside others, not taking away the voices of Aboriginal and Torres Strait Islander Peoples but walking alongside them in unity.
'But more than that, it's understanding the need for equity.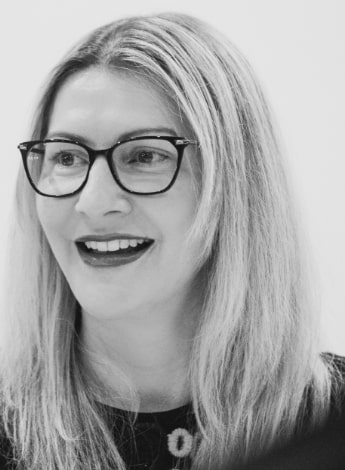 Kathryn Potter is the current chair of ATSIHC.
'That can be hard for people to grasp,' says Kathryn Potter APAM, proud Kamilaroi woman, physiotherapist and the current chair of the APA Aboriginal and Torres Strait Islander Health Committee (ATSIHC).
Equity is not the same as equality, which assumes that everyone has the same access to resources and opportunities.
Equity means intentionally allocating additional resources, support and opportunities to those who need it to make sure that everyone ends up with the same outcomes and has what they need to reach their full potential.
It's about fairness.
Equity is the key issue in the Australian Government's Closing the Gap strategy, which aims to close the gap in life outcomes—including health, life expectancy, education, employment, housing and representation in the criminal justice system—between Aboriginal and Torres Strait Islander Peoples and non-Indigenous Australians within a generation.
Dr Jenny Setchell APAM is a researcher, most recently at the University of Queensland, where their research interests have involved bringing social science into physiotherapy and encompassing the psychosocial, cultural, political and ethical aspects of healthcare, and a current non-Indigenous member of ATSIHC.
At the FOCUS 2022 conference, Jenny led an active discussion on equality versus equity.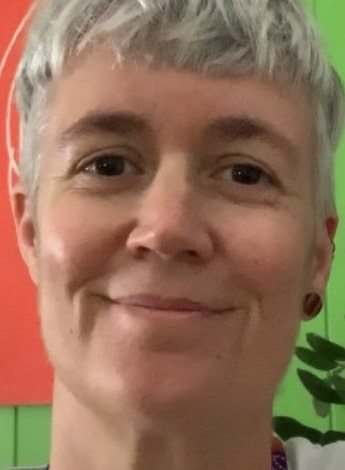 Jenny Setchell is a researcher and a non-Indigenous member of ATSIHC.
'Being reflexive about your own assumptions is a key starting point,' Jenny says.
'Allyship is not about claiming something for yourself.
'It's about doing something to make a better world for all people.
'You need to develop the ability to take yourself out of the picture—you're in the background when you're an ally.'
Another difficult concept is that of privilege.
Privilege in this context is not a matter of wealth; instead, it lies in the inherent advantages that many non-Indigenous Australians take for granted—such as access to healthcare and education.
'We've got this ongoing, persistent health discrepancy between our First Nations Peoples and the rest of us.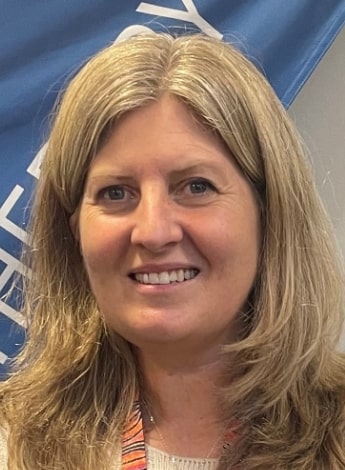 Associate Professor Alison Francis-Cracknell has a focus on how non-Indigenous educators teach Indigenous health within allied health degree programs.
'In my opinion, we have a moral obligation to understand where we sit in the system and to recognise that Aboriginal Peoples were here long before we came along and yet often don't receive anywhere near the same benefits or advantages or outcomes that we do,' says Associate Professor Alison Francis-Cracknell APAM, deputy head of the Department of Physiotherapy at Monash University and a former non-Indigenous member of ATSIHC.
'As physios, we're in a prime position to make a significant contribution to turning that around.
'But if only a handful of people take it on board, there's a limit to how effective it will be.
'If it's a universal thing that we develop in ourselves as physios in conjunction with the rest of the multidisciplinary team, then we might actually do something about that pretty intolerable health discrepancy.'
Steps on the journey towards allyship
Becoming an ally takes time, says Wiradjuri man Michael Reynolds APAM MACP, a Sydney-based physiotherapist, educator at Australian Catholic University, board director at the Australian Physiotherapy Council and the former chair of ATSIHC.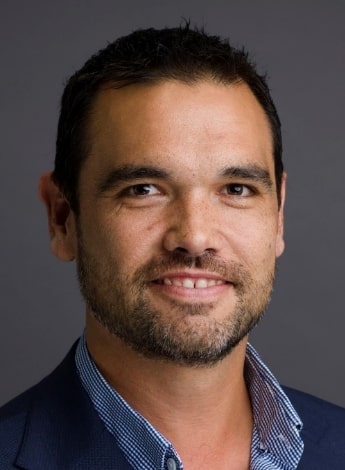 Michael Reynolds is an Aboriginal physiotherapists and a former chair of ATSIHC.
'Allyship is not structured; it's more of a personal, cultural reflection,' says Michael.
'When I talk to physiotherapists and to others in the broader Australian community, there's a lot of goodwill and a recognition that Australia hasn't always served Aboriginal people well and that it needs to be put right.
'There's a huge amount of support for Reconciliation in Australia,' Michael says.
'It's the next step where people struggle—what do we do about Reconciliation; how can we do it in a genuine and authentic way?
'For a lot of people, they think it's all too hard and this is where their journey stops.'
The first step, says Michael, is to start listening, to stories and to the community. Learn about the place where you live.
'A lot of people don't know what land they're on; they don't know who the traditional owners are.
'You can't pretend to be an ally if you don't even know who you're being an ally with.
'Google and get some basic information about local peoples and seek out opportunities to learn more about those local cultures,' says Michael.
'Once you've developed some level of cultural awareness, it gives you more confidence and understanding about what the next steps can be.
'Once you start to understand the history of Aboriginal Peoples in Australia and the way communities are placed at the moment, you see the purpose of being an ally.
'As you learn more about First Nations cultures, you start to recognise the great strength in those cultures and how it can enrich your life and enrich the culture of your workplace.'
Ultimately, Michael explains, being an ally relates to our identity as Australians.
'What makes you an Australian physio?
'I don't know how you can see Australia without our First Nations Peoples, who have cared for and walked on this land since time immemorial.
'The acknowledgement and respect we pay to First Nations Peoples extends beyond people, we must respect Country, flora, fauna, riverways and water.
'All these things that we hold dear as Australians, First Nations Peoples have held dear for much longer—in fact, longer than any other civilisation in existence, in a continuous way,' he says.
A good understanding of the local Country also makes it easier to give a genuine Acknowledgement of Country, whether that is at an event or on your website or brochures, says Kathryn.
An Acknowledgement doesn't need to be long and doesn't have to mention everyone in the room.
It should focus on paying respect to the traditional owners of that Country and acknowledging their care and custodianship of the land.
'It should talk about understanding what it means to be on this Country and that it's been preserved—that thanks to the traditional owners, we are able to meet here today and make progress on the work we're doing, but we wouldn't have been able to do that if it wasn't preserved like this,' Kathryn says.
It's also a good opportunity to share what you have learned about the local Country, says Michael.
And while it is important to know and understand who the traditional owners of your local area are, it's also worth finding out about other places you visit, if you are on holiday, for example, or travelling for business.
'When it comes to Country, if we understand a bit about it, if we understand some of the people of that Country, and some of the culture, and we understand a bit about the lay of the land of that Country, the rivers and waterways, and the flora and fauna, and understand how this Country is unique—if we know some of those stories, that Acknowledgement means so much more.
'Take the time to talk to someone new to your practice or your circle.
'If they don't know the Country they are on, then take the opportunity to tell them about some of these things that you've learnt along the way, and where you learnt them.
'Direct them to community, local resources or a favourite walk through Country with a chance to think and reflect,' he says.
Reframe your view
It's important to refocus the way we think and not just assume that everyone has the same Western view of health, says Alison, who is completing a PhD at Monash University with a focus on how non-Indigenous educators teach Indigenous health within allied health degree programs such as physiotherapy.
'I think we spent a long time teaching about Aboriginal and Torres Strait Islander Peoples' health and culture, which is important, but there's a need for us to shift into a new phase and turn that gaze onto ourselves to really understand that we're working in a system [set up in] the way we, white people, think and operate.
'We have to be aware of that and most of us are not.
'Once you recognise that system, you start to get a sense of how difficult it can be for people whom the system doesn't reflect,' Alison says.
'As physios we're used to being the experts, educating others and being in leadership roles.
'My understanding of allyship is that we've got to learn to step back and we've got to be leaders and advocates but not in the way that we would normally be used to.
'We've got to create space for Aboriginal and Torres Strait Islander Peoples to lead us and show us.
'One of the challenges is just developing the humility to be able to be in the learner's seat.'
Joanne Bolton, a non-Indigenous physiotherapist and a clinical educator at the University of Melbourne, says that it's normal to feel uncomfortable as you learn more about 'our shared history', and past and current colonisation policies and practices.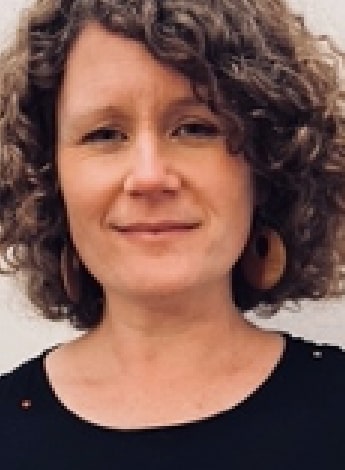 Joanne Bolton is a co-author of the Australian Physiotherapy Council's course Cultural Safety Training for Physiotherapists.
'I always feel like I don't know enough, but I'm always trying to learn more.
'I've been encouraged by some First Nations friends and colleagues, who say that's okay to feel discomfort with the learning—maybe it's actually a good thing because it's making you think.
'But it can also be paralysing, which can create a bit of tension,' Joanne says.
Joanne is the Interprofessional Education and Practice Development Fellow at the University of Melbourne's School of Medicine, Dentistry and Health Sciences, where she works with Indigenous colleagues on a range of events and activities prioritising Indigenous voices and knowledge about First Nations health and wellbeing.
Joanne was also a co-author of the Australian Physiotherapy Council's course 'Cultural Safety Training for Physiotherapists', which has recently been updated and made available to all physiotherapists through the APA's professional development portal.
She says it can be helpful to find friends or colleagues to discuss things with, particularly when feeling overwhelmed or uncomfortable.
'Try to find other people who are on a similar journey.
'It could be in your workplace, your friendship group or your family group, but find some like-minded thinkers whom you can talk to,' she says.
'Don't feel like you have to go it alone—allyship is more sustainable as a shared journey.'
Be brave
While learning about Aboriginal and Torres Strait Islander Peoples and their history and culture is an important step in becoming an ally, Jenny says it's not enough for us to just learn to think in the right way.
'I think you do need to act and you need to be a bit brave.
'For example, allyship means putting yourself in positions where you might be disagreed with.
'As allies we sometimes need to put ourselves out there; it shouldn't be the burden of Aboriginal and Torres Strait Islander Peoples to make things right in this space,' they say.
Jenny says this might include having a discussion with friends or colleagues about why you don't celebrate Australia Day or speaking out when someone makes a racist comment.
This can be more difficult than you might think, as some people will argue back.
'You risk creating some tension in your relationships with others, but if you're always comfortable, then I think you're probably not doing allyship correctly,' Jenny says.
There are many ways that you can start to actively support Aboriginal and Torres Strait Islander Peoples, from attending events in National Reconciliation Week and NAIDOC Week to going to a protest rally or getting involved in Reconciliation activities at your workplace.
It's important, however, to remember that you are there to support Aboriginal and Torres Strait Islander Peoples, not to take over or do things for them in the way you think they should be done.
It's also important to share your learning, although not in a way that silences Aboriginal and Torres Strait Islander voices.
Finally, remember that allyship is earned, not self-bestowed.
'It's not something you can claim for yourself,' says Jenny.
'It's an ongoing commitment to shifting and changing through time to support people who are disadvantaged.'
Alison and Joanne agree.
'I wouldn't label myself an ally.
'I think of myself as someone who's working towards understanding what that means and how that looks,' Alison says.
Kathryn and Michael say they're encouraged by the interest that the APA's membership, and non-Indigenous Australia in general, is showing in allyship and Reconciliation.
'I hope that people start to appreciate Aboriginal and Torres Strait Islander culture and to listen and understand the needs—for example, in providing healthcare—of this group of people who have been dispossessed, while also understanding that their culture is their strength,' says Kathryn.
'It's how you harvest this goodwill and do something meaningful, with community and with Indigenous-led stories. It's about cultural change and it takes time,' says Michael.
Getting involved makes a difference
Physiotherapist Troy Eady APAM is one of several non-Indigenous members of the APA Aboriginal and Torres Strait Islander Health Committee.
His practice has largely focused on sports, particularly rugby and surf lifesaving, as well as occupational physiotherapy.
But he also volunteers as a physiotherapist for Aboriginal Community Controlled Health Services.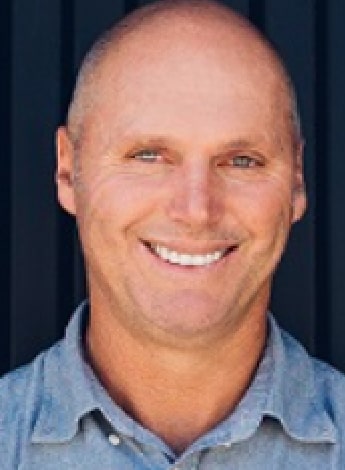 Troy Eady is a physiotherapist from the Northern Rivers area of NSW.
'I'm not an activist; I'm just a person who has had a history of involvement with Aboriginal Peoples, from school through to football and professional life, and I see that there's an opportunity for me to stand up,' Troy says.
'I ended up in Aboriginal health after working as a physio for NAISDA Dance College, a dance company that gives Aboriginal and Torres Strait Islander kids from all over the country the opportunity to train in dance.
'It was obvious to me that being involved in Aboriginal health would make a difference to me personally as well, so I do a day a week at a couple of different Aboriginal Community Controlled Health Services.'
Troy says it's incredibly important to remember his place as a white man while working at the clinic.
'I don't want to be part of the problem.
'I'm very aware of casual racism and I do my best not to step over that line.
'Most of the people that I deal with within those settings are supportive and help me navigate culturally sensitive issues,' he says.
This means being aware of the health history of the person he is treating as well as specific cultural sensitivities.
'You have to be very aware of men's business and women's business, for example.
'I had an Elder come in and it was the first time she'd ever seen a physiotherapist.
'At the end of it, she thanked me because I didn't put my hands on her and I didn't touch her and I didn't ask her to take any clothes off.
'And she said, "This is a completely different experience from what I thought was going to happen and I was quite nervous about it,"' he says.
Troy says that the work he does at the Aboriginal Community Controlled Health Services is often the highlight of his week.
'It's very rewarding to provide a service to a person who may never have had the opportunity to get that professional advice.'
Listening is the important thing
Sandra Day APAM is a physiotherapist in private practice in Meanjin/Brisbane.
Over the past few years, she has been working to increase her knowledge about First Nations Peoples, culture and history and has made a point of sharing it with both staff and clients.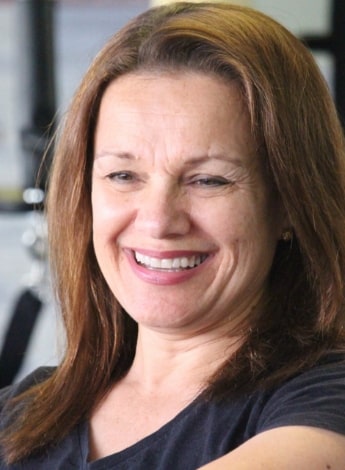 Sandra Day is a physiotherapist in Queensland.
'When the Uluru Statement from the Heart came out, I was very interested and quite devastated by the government's response.
'I printed it out and put it in the waiting room and a lot of people picked it up and said, "Oh, I've never read this".
'We have some Indigenous clients and they said, "I'm so glad you have this in the waiting room,"' Sandra says.
Since then, Sandra has continued to add books— especially children's books, which are easier to absorb while waiting for an appointment—about Aboriginal history and culture to the waiting room and says that they foster conversation with clients during treatments and Pilates classes.
'We have a number of patients who have worked in supportive areas [with Aboriginal and Torres Strait Islander communities] so there's often a conversation going about that, which I encourage.
'There's a lot of discussion in our Pilates classes and things will come up,' Sandra says.
'I'm also not one to shy away from a bit of political discussion during treatment.
'I try to keep my mouth closed, but if someone asks a question or says, "Oh well, we never know what to do in this case", I'll say, "Well, actually I think it's listening that's the important thing" and then I'll mention a few books that they can read or something like that.'
Indigenous clients at Sandra's practice have been generous and encouraging, suggesting books and inviting her to book launches, exhibitions and rallies.
'It's very nice to be invited because I feel I've now got permission to go.
'I've always been welcomed with open arms,' she says.
'I went on my first march during the COVID-19 pandemic—the Black Lives Matter march in June 2020.
'One of my Indigenous clients asked me to go.
'I said, "What are you doing for the rest of the day?" and she said, "Oh, we're going to the march", and I said, "Oh, yeah, that's really important. Should I go?" and she said, "Yes, you should go", so I went home to my husband and said, "We should go to the march", and he said, "Okay", and we did.'
Some tips for being an ally
If you are ready to start your journey towards allyship, here are a few things you can do:
find out about the place where you live—what Country it is and who the traditional owners are
attend local events, for example, during NAIDOC Week or National Reconciliation Week
read books, watch movies and TV series and listen to music by Indigenous Peoples
subscribe to Aboriginal and Torres Strait Islander websites for news and more
visit a museum or go on a cultural or historical walk in your area follow your interests—if you're a football fan, attend a game during the Indigenous Round, like Dreamtime at the 'G in Melbourne; if you enjoy the arts, see a play or dance performance by an Indigenous company or
attend a book launch
go to a rally or protest march
listen—being an ally is all about learning to listen be brave—call out racism when you see it
share what you learn with others, but make sure you acknowledge the source
don't dominate the conversation; let Aboriginal and Torres Strait Islander Peoples
speak for themselves
don't quit because it gets uncomfortable
be genuine about being an ally rather than performative.
Bring allyship into your workplace
Becoming an ally on a personal level is one thing, but an organisation can also become an ally.
It can be a formalised process, as the APA has done with its Reconciliation Action Plans (the third was released last year), or it can be similar to a personal journey.
There are many ways to start building a culture of allyship within your workplace, whether it's a small business or a large organisation.
Learn how to properly acknowledge the Country you practise on. Have an Acknowledgement of Country on your website and in your workplace and use it to open events or gatherings.
Encourage your staff to join you on your allyship journey. Hold or attend events during National Reconciliation Week and
NAIDOC Week as a way of learning more about Aboriginal and Torres Strait Islander Peoples.
Decorate your clinic with Indigenous artworks, along with an explanation of what they mean.
Support Indigenous-owned businesses whenever possible. Consider setting up a Reconciliation Action Plan.
Provide staff with training about culturally safe practices.
If you work in a hospital, develop a good relationship with the Aboriginal health unit or Aboriginal hospital liaison officers.
If you work in private practice, reach out to local health services and organisations, keeping in mind that it may take a while to build trust.
Don't go in there telling them what you can do for them; let them tell you how you can help.
Explanation of artwork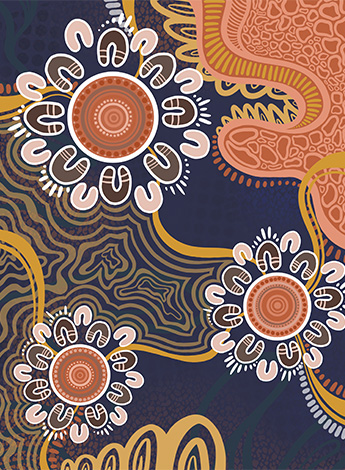 Jakeob Watson's artwork is about the importance of our allies and how we need to have them on our journey of closing the gap and reclaiming Country.
The artwork for this article and the cover was created by artist Jakeob Watson, a proud Gomeroi man.
Jakeob works closely with local communities, sharing guidance and knowledge, and teaching culture, wellbeing and art through his perspective.
He has been selling his art since 2009, and has created murals for community as well as artwork used on the NRL Indigenous round jerseys for the Manly Sea Eagles and St George Illawarra.
Last year he created the cover artwork for the APA's third RAP.
Jakeob says:
'This artwork is about the importance of our allies and how we need to have them join us on our journey of closing the gap and reclaiming Country.
'The three circles are representative of different conversations we are having around this beautiful country on how to regain an Indigenous perspective
on life in this Country and how to better care for Mother Earth, around those circles you will find Indigenous people sharing space and having conversation while our allies sit with us soaking up the knowledge needed for continued growth.
'This is accompanied by journey lines heading in many directions, making sure we continue to link up to share and grow together as
well as different environments and the struggles of drought, flood and fire seen around the country.'
Resources

The APA's new Aboriginal and Torres Strait Islander Hub has links to the podcast series The Deadly Physios and to the APA's Reconciliation Action Plan as well as a list of resources.

The APA Aboriginal and Torres Strait Island Health Group on Facebook has been established for members to share and discuss information relevant to Aboriginal and Torres Strait Islander health and issues that affect Aboriginal and Torres Strait Islander Peoples and the physiotherapy profession in Australia.

The 'cultural capability' category in the APA's cpd4physios online learning portal has a number of webinars and talks in addition
to the new 'Cultural Safety Training for Physiotherapists' course.

Stephanie Nixon's article 'The coin model of privilege and critical allyship: implications for health' is an excellent starting
point for discussion (BMC Public Health 19, 1637, 2019.
doi.org/10.1186/s12889-019-7884-9).

Yorta Yorta woman Summer May Finlay has written a succinct guide to being a good ally, along with an article on Reconciliation.

Reconciliation NSW has a fact sheet with suggestions for supporting Reconciliation.

The ABC and NITV/SBS have radio programs, films, TV series and more by and about Aboriginal and Torres Strait Islander
Peoples and about Aboriginal and Torres Strait Islander history, culture and
contemporary issues.
© Copyright 2018 by Australian Physiotherapy Association. All rights reserved.