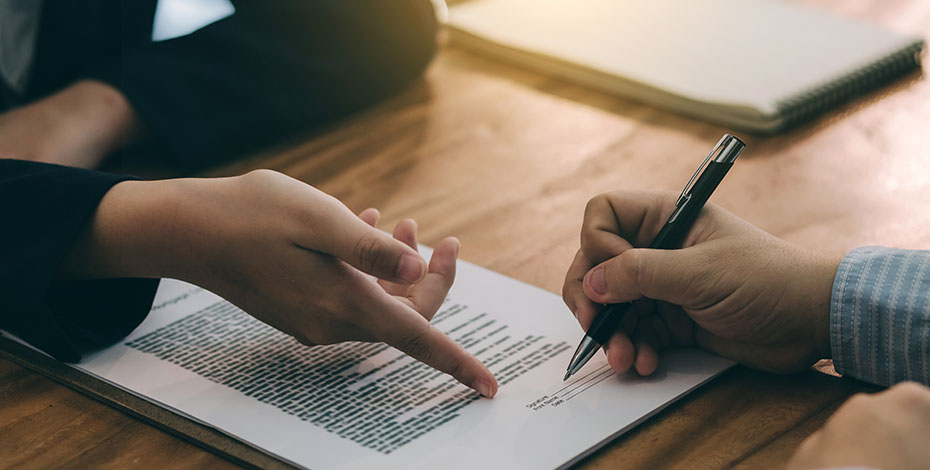 Understanding employment contracts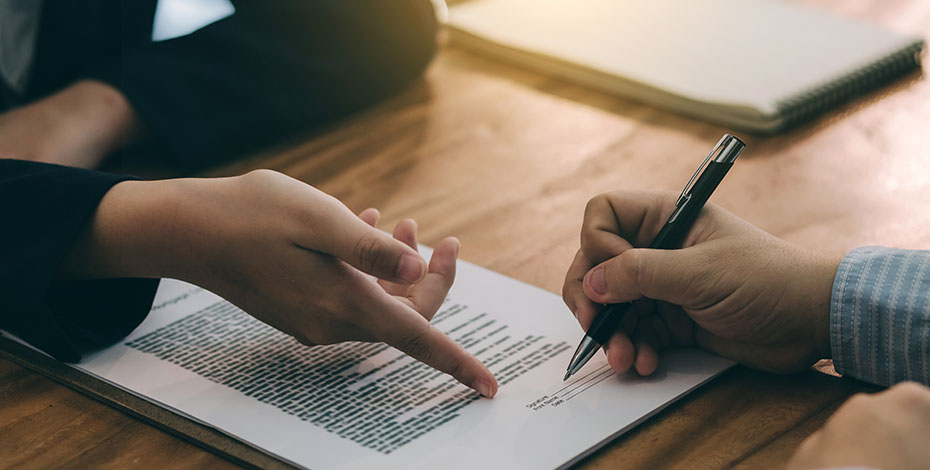 HR IN PRACTICE Employment contracts are a crucial tool for protecting the rights of employees and employers. Here, we take a look at their typical features and answer some common questions.
Written employment contracts have not always been commonplace, but they are an important part of modern industrial relations.
They can often be confusing or overwhelming, however, so it is important to be aware of what should and should not be included in one.
What is an employment contract?
An employment contract establishes the terms and conditions of an employment relationship.
While it is possible for a contract to simply be a verbal agreement, it is best practice to have a written contract.
That way, both parties can be clear about their rights and obligations and it will be easier to resolve any future disputes.
How do employment contracts relate to our industrial relations system?
While an employment contract establishes the terms and conditions of an employment relationship, it cannot provide terms that are less favourable than the relevant employment legislation and industrial instrument (such as an award) that underpin it.
In Australia, the most fundamental piece of employment legislation is the Fair Work Act 2009, which contains the National Employment Standards (this applies to business in the national system and excludes unincorporated entities in Western Australia, which are covered by their state system).
In physiotherapy, the main modern award (for private practice) is the Health Professionals and Support Services Award 2020.
To reiterate, an employment contract cannot provide terms that are less favourable than those provided by the Fair Work Act 2009 (including the National Employment Standards) or by the Health Professionals and Support Services Award 2020.
Common features of an employment contract
Employment status
The contract should outline the employee's type of employment—permanent full-time, permanent part-time or casual.
This ensures there is no grey area about employee entitlements such as leave and notice of termination.
Terms specifying casual employment also minimise the risk that an employee might later be deemed a permanent employee and not a casual employee.
Hours of work
For a permanent employee, it is necessary to stipulate the number of ordinary hours of work they will perform each week or the average hours over a set period.
For a part-time employee under the Health Professionals and Support Services Award 2020, an employer is also required to agree in writing on their days of work, hours of work each day and the start and finish time of these shifts.
Award classification
For award-covered employees, most awards require an employer to inform their employee of their classification under the award.
This classification will determine the employee's minimum hourly rate.
Remuneration
The contract should clearly outline the employee's rate of pay.
This may be through an hourly rate, an annual salary or a commission and retainer arrangement.
Some employers may want to pay a higher rate than the minimum for all hours worked, with the intention of leaving the employee better off overall.
This can be done through a 'set-off clause' in the contract that specifies the arrangement.
Notice of termination
A contract should set out the required notice that must be provided by an employer or employee if they want to terminate employment.
The Health Professionals and Support Services Award 2020 adheres to the minimum notice required under the National Employment Standards, in which the required
notice increases in accordance with an employee's length of service.
If an employer requires greater notice than the minimum, it can often be difficult to justify legally, enforcing the contract term if the employee only provides the minimum notice under the award.
Lastly, the amount of notice should be the same for both parties.
Post-employment restraints
Some employment contracts contain clauses that impose obligations on an employee to not engage in certain activities following the end of employment.
Usually, it will act to prevent an employee from working for a competitor of their former employer for a specific period within a specific area.
It can also act to prevent an employee from sharing confidential information with anyone who is not authorised to have access to such information.
It is worth noting that post-employment restraints are not automatically enforceable.
To be enforced, the clause needs to be assessed and determined to be reasonable given the circumstances.
This will involve the employer challenging their former employee for breach of contract and submitting the matter to the courts or another relevant authority who will assess the reasonableness of the restraint.
What can't be included in an employment contract?
An employment contract cannot contain terms that are illegal—from either a criminal or an employment law perspective.
For example, the notice period provided in an employment contract can't be less than the minimum notice period provided for in an award.
Similarly, an employment contract cannot promise remuneration that is less than the relevant award minimum rate.
If an employment contract contains illegal terms, such terms will be considered void, even if the employee has agreed to them.
This is consistent with the idea that an employee cannot sign their rights away.
Recent changes from the Secure Jobs, Better Pay Bill now also prevent 'pay secrecy' clauses, which used to be employed to prevent employees from discussing their pay among themselves.
Can the terms of an employment contract be changed?
The terms of an employment contract can only be changed by mutual agreement between employer and employee.
An employer cannot unilaterally change the contract terms without the agreement of the employee and it is common for employment contracts to contain a term stating that any changes must come by written agreement.
What is sham contracting?
Sham contracting occurs when a worker is engaged as an independent contractor but the working relationship more closely resembles an employer–employee relationship.
This is done either unintentionally or intentionally in order to avoid the responsibility of providing them with their entitlements as an employee.
There are serious penalties when an employer is found to have engaged in sham contracting, regardless of whether the worker claims they are happy to work as a contractor rather than as an employee.
In summary
Employment contracts are a key employment document, so it's crucial to get them right.
The HR in Practice service provides contract templates for members to access and offers contract reviews for employers who want to make sure that their employment contracts are legally compliant.
Content supplied.
>> The HR in Practice specialist workplace relations and work (occupational) health and safety advisory service is operated by Wentworth Advantage. APA Business Group Premium Principal members can contact the HR in Practice service on 1300 138 954 or hrinpractice@ australian.physio or visit australian.physio to access the full suite of online resources. For more information about joining the APA Business Group, email info@australian. physio or call 1300 306 622.
Disclaimer: The material contained in this publication is general comment and is not intended as advice on any particular matter, nor should it be relied on as a substitute for legal or professional advice. Wentworth Advantage Pty Ltd expressly disclaim all and any liability to any persons whatsoever in respect of anything done or omitted to be done by any such person in reliance whether in whole or in part upon any of the contents of this publication. ©Wentworth Advantage Pty Ltd. 2023
© Copyright 2018 by Australian Physiotherapy Association. All rights reserved.