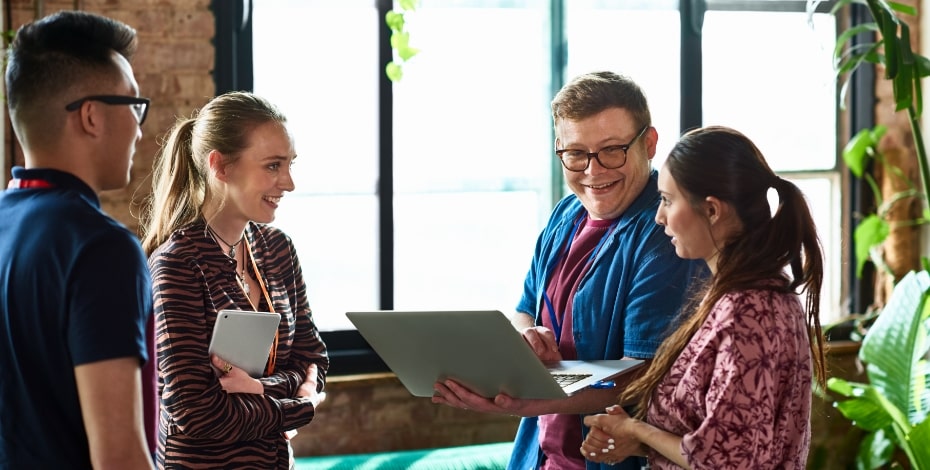 Upholding employee engagement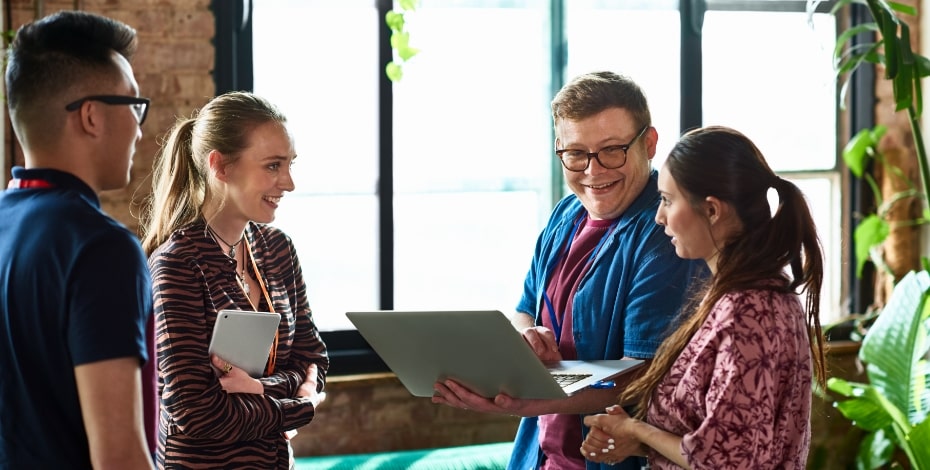 There are multiple benefits when staff feel committed to a business, its values and their co-workers. Here are some strategies to improve and maintain high engagement among your employees.
Company vision and values
Employee engagement begins with culture.
By shaping your organisational culture with the right values, you are simultaneously affording your business every chance of developing an 'engagement culture'.
These values include loyalty, accountability, teamwork and integrity.
Ask your employees what they value and prioritise the most—this allows them to feel invested in the business and its vision.
They are then more likely to put extra effort in, not just for their own sake, but for their colleagues and the overall goals of the business.
Supportive team culture
To foster a strong and supportive workplace culture with high employee engagement, management and senior staff need to lead by example to ensure that all employees feel valued at work and do not experience excessive fatigue or burnout in the role.
It is also important to take the health and wellbeing of staff seriously.
Ways to build a strong and supportive culture include:
providing fitness incentives (eg, by subsidising gym memberships or affording extra flexibility around breaks so staff can exercise during their lunch hours)
encouraging a mentally healthy workplace (eg, by putting zero-tolerance bullying and harassment policies in place and speaking openly about mental health)
encouraging regular use of annual leave to maintain a healthy work-life balance and use of sick leave when required to ensure adequate rest and minimise the spread of contagious illnesses
organising periodic staff social functions (such as team dinners).
Opportunities for growth
A high-performing employee will rarely stick around if they feel they have plateaued in their role.
Look for any reasonable opportunity to provide growth and development to your employees.
This could include extra training, tertiary education or continuing professional development courses.
Consider introducing development plans for your employees so they can feel they are on a path of professional development with the possibility of upward mobility within the business.
Financial incentives for high performance
Establishing a system of recognition and reward will ensure that high-performing employees feel valued and appreciated.
Financial incentives still very much play a strong role in rewarding employees.
One common arrangement is to pay employees a higher annual salary or hourly rate and another is to give bonuses to reward performance.
Correlating financial bonuses with strong performance objectives can have a hugely beneficial impact on employee engagement and morale as well as the business's own bottom line.
Please note that performance bonuses should be linked to objective criteria as far as reasonably possible.
This allows employees to know clearly where they stand and ensures that they don't feel unfairly treated.
Financial rewards that are not based on clear criteria and are subject to bias may have a negative impact on employee morale.
Flexible working environments
External pressures can infringe on an employee's ability to remain engaged in the workplace.
They may be very motivated to perform their role, but health issues obstruct their ability to perform at a high level or they have family caring responsibilities that mean they're often late for work.
Don't wait for an employee to formally request flexible working arrangements—get on the front foot and discuss with them what they need to succeed.
As an example, this might mean performing earlier shifts so they can be home in time to look after school-aged children.
Ask your employees
Ultimately, your employees themselves will know the best way to keep them engaged and productive in their roles and consulting with them can provide you with the answers you need to address employee engagement.
Remember that all employees are different and you will need to adapt your approach for each employee.
Benefits of high employee engagement
High-level performance—with engagement comes a motivation to do well and to put in additional effort.
Job satisfaction—where an employee has a deep, internal sense of purpose in their role, such as sharing in the business's values and vision, their job satisfaction will skyrocket.
Reduced turnover—when an employee is committed to the business and its values, they are less likely to be tempted to move elsewhere. This minimises the recruitment costs required to replace previously high performing employees.
Low absenteeism—high engagement reduces absenteeism, minimising disruption to day-to-day operations.
An elevated company profile—highly engaged employees will provide a better experience for customers and clients and function as model employees to improve recruitment results.
Content supplied.
The HR in Practice specialist workplace relations and work (occupational) health and safety advisory service is operated by Wentworth Advantage. APA Business Group Premium Principal members can contact the HR in Practice service on 1300 138 954 or hrinpractice@australian.physio or click here to access the full suite of online resources. For more information about joining the APA Business Group, click here, email info@australian.physio or call 1300 306 622.
© Copyright 2023 by Australian Physiotherapy Association. All rights reserved.